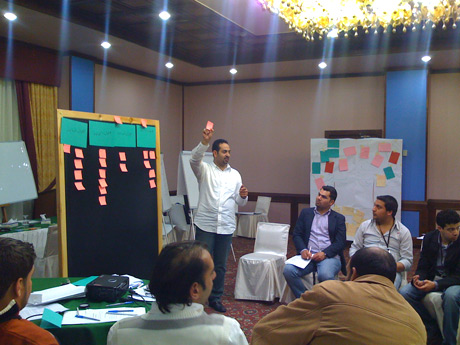 Aug 8, 2011
Professional Web Designing and Your Online Business Success
Studies have shown that first impressions are really important in web design and searchers can form their opinion about a website in 1/20th of a second. Thus, the aesthetic appeal of your site is an important factor that determines the success of your online businesses success.
However the aesthetic appearance of your site does not mean numerous fancy flash animations or imagery but rather, a professional look that features the right colors and graphics.
Professional Web Designing
The best way to achieve a professional and dynamic web design is to hire professional web designers to do the job for you. They are skilled and well experienced in this field and they have a full control of your web designing needs that will have a large impact on your website.
Professional web designers and creates graphics and images that do not draw attention to the design itself. Rather, they make a design as part of your marketing efforts that depicts and conveys your message, products and services. Their web designing methods will allow you to navigate easily through the website, incorporating clear and easy to read navigation menus and easy to load pages.
In short, professional web designers will create you a website that does not only encourages visitors to stay longer in your site, but most importantly can keep their interest long enough to convert site visits into sales.
Outsourcing Web Designing Services
Outsourcing services especially your web designing needs is a common practice nowadays. It offers you the convenience of receiving quality and cost effective web designing results. Today, Web Designing Philippines is a fast becoming favorite outsourcing destination.
And one of the most renowned Web Development Company, Syntactics Inc has made a name in the Business Process Outsourcing Industry for offering affordable Philippine outsourcing services without compromising excellence, quality and timelines.
Their team of professional web designers and web developers know that professional web designing, content presentation and visual engagement are paramount to the success of your business. That is why creative thinking, solid business principles and eclectic web designs are the foundation of their craft.