We Empower Your Business
Through I.T. Solutions!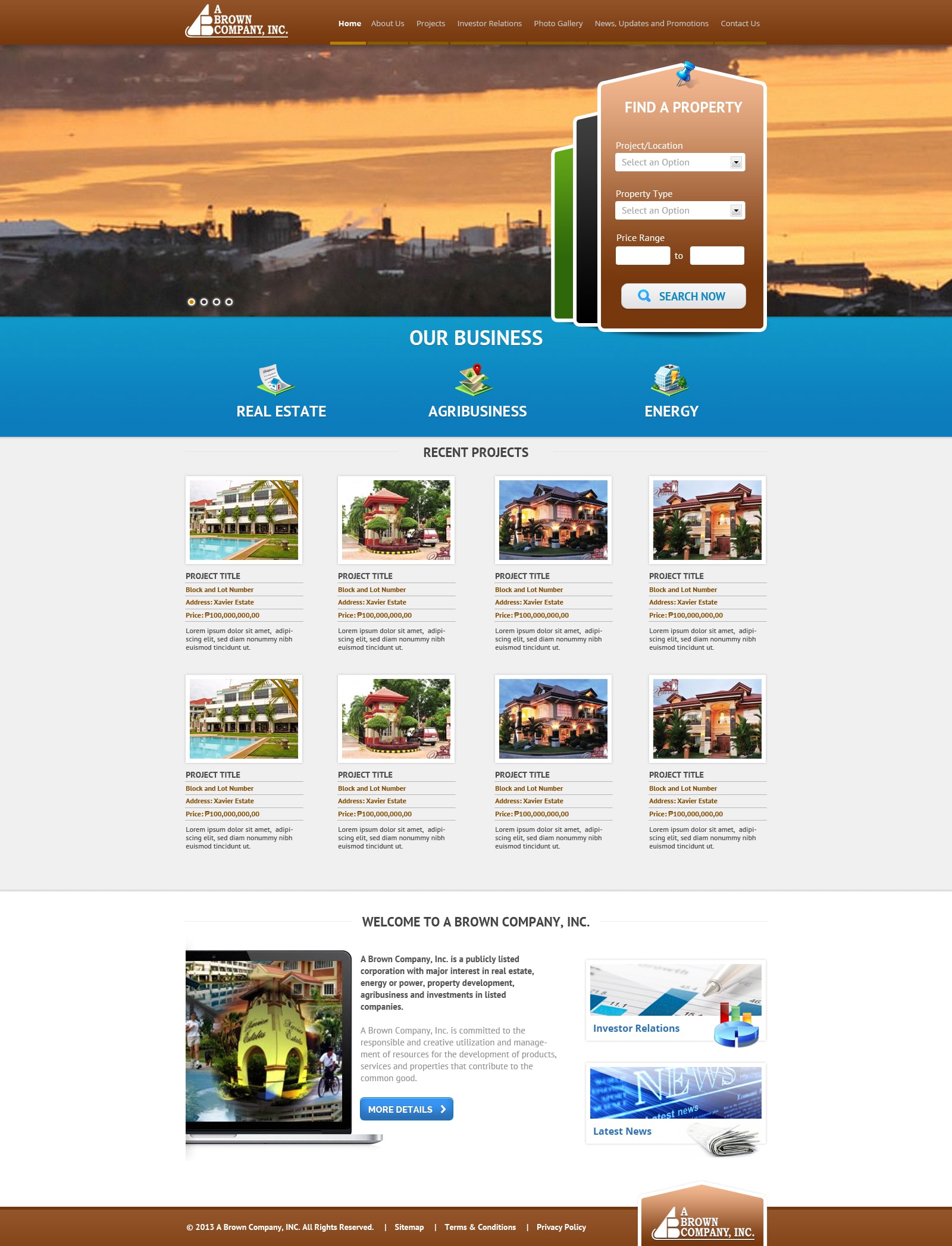 A Brown Company, Inc.
A Brown Company, Inc. is a publicly listed company in the Philippine Stock Exchange since 1994 (code: BRN). It serves as the holding company of the Brown Group of Companies. ABCI is primarily engaged in the business of real estate development (high-end, middle-market to socialized) and aggregates, and through its subsidiaries, also ventured into oil palm plantation development, palm oil milling and refinery, and real estate brokerage. The company is starting to venture into the utilities sector particularly in power generation, renewable energy and recently, invested in mining of precious metals , oil and gas.