We Empower Your Business
Through I.T. Solutions!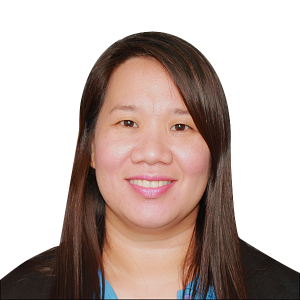 Ronna Marie M. Kaamiño
Human Resource Manager
For the last five years, Ronna has played a major role in the careful evaluation and selection of qualified IT experts as Syntactics, Inc.'s Human Resource Manager. She's also conducted seminars in career planning to help hopeful candidates land successful careers in the IT industry. Ronna has made great contributions to IT career hopefuls through her skill development and self-improvement focused training programs. Ronna has ensured that Syntactics gets the most talented, smart and deserving candidates to work for the company and for its Corporate Social Responsibility Program. As an additional fact, Ronna is also a Registered Nurse by profession.