We Empower Your Business
Through I.T. Solutions!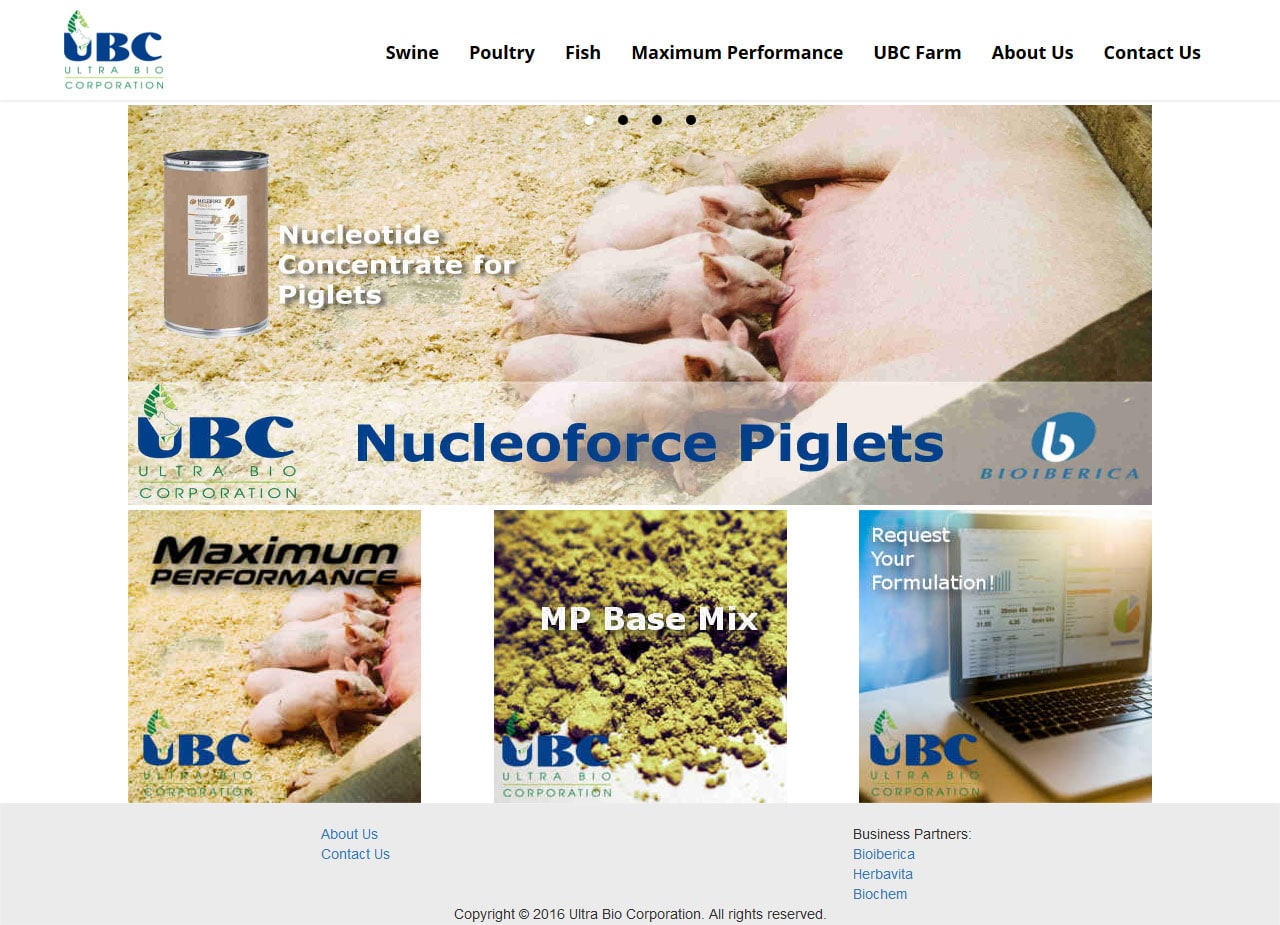 Ultrabio
For more than a decade, Ultra Bio Corporation has been producing and distributing highly advanced and superior-quality animal health and nutritional products unrivaled in the Philippines.
First established as a sole proprietorship in November 1997 under the name Ultra Biologics Supply, the company started in the sub-distribution of animal health and nutritional products, specifically: livestock vaccines, feed additives, antibiotics, and vitamin-mineral pre-mixes
Contact Details
Ready to work with us?
Tell us about your project.