PPC Management
Services
We Handle Your Paid Ads Efforts for You.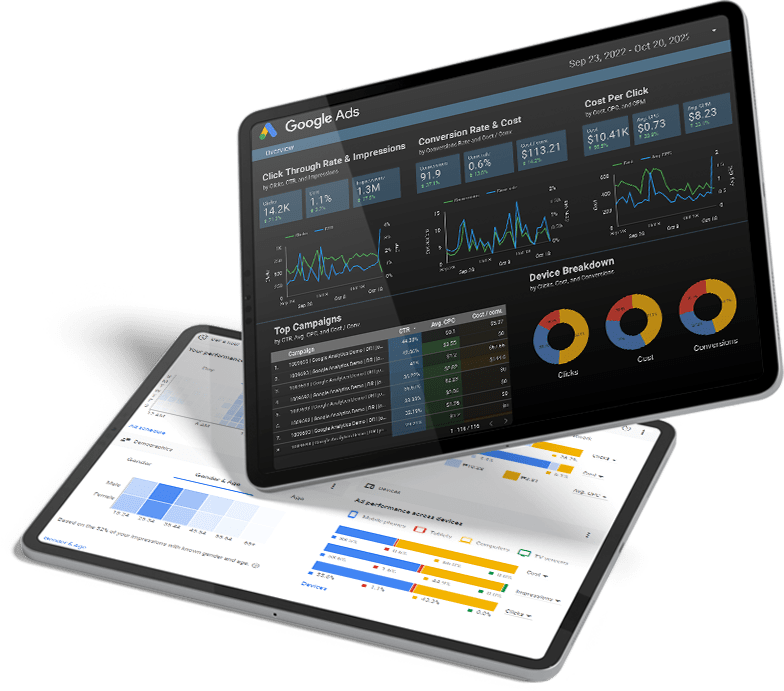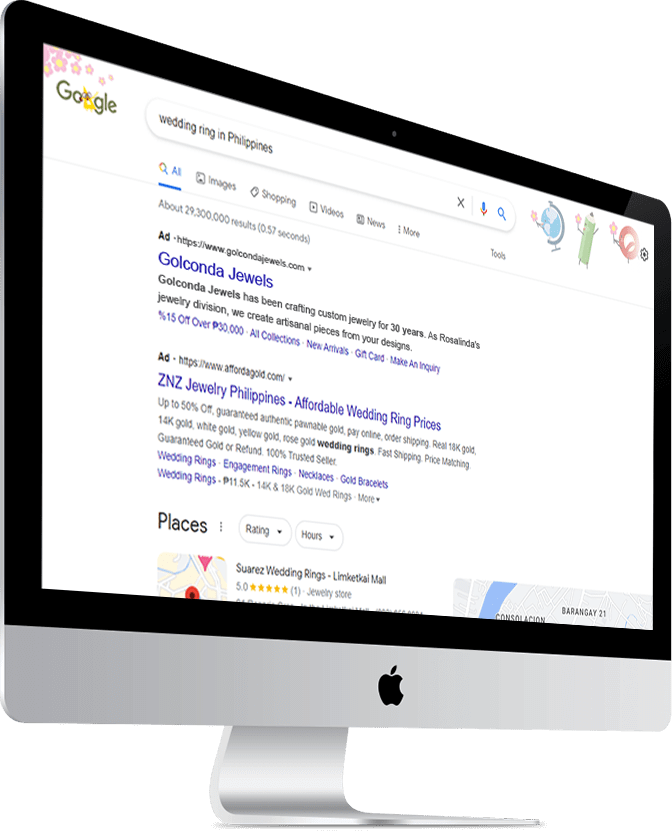 Boost Your Investments
In Pay-per-click Campaigns
Count on PPC Management
Services To maximize
your Paid Advertisements
Our PPC Experts are well-versed in the following types of PPC Ad Networks:
Google Ads

Facebook Ads

Instagram Ads

Bing Ads

LinkedIn Ads

Twitter Ads

Pinterest Ads

Youtube Ads
Count on seasoned PPC Specialists from the Philippines to run Paid Ad Campaigns for you! Business owners can handle their own Online Marketing campaigns, but experts can provide you with their robust skillsets upon hiring. Thus, business owners can focus on the bigger picture while specialists work on making the business more visible via PPC campaigns and boosting company revenue.
Organic traffic is only one way to get noticed by searchers. So, you need to apply several Digital Marketing Strategies to ensure visibility. Naturally, PPC Marketers can set up Pay-Per-Click Advertising Campaigns, allowing your website to appear on vital results pages. When working on PPC Ad Campaigns, a business can't spend more on its advertisements than industry competitors and call it a day. Setting up and executing successful campaigns requires research to convert curious Internet users into leads.
For instance, we research your competitors to discover more clever tactics to overtake them on search results. In addition, we use insights gained from that and your past analytics to craft enticing advertisements. So, a PPC Service Agency can set up a search campaign that uses keywords related to your business and targets your intended audience.
Why Do You Need
Pay-Per-Click Advertising?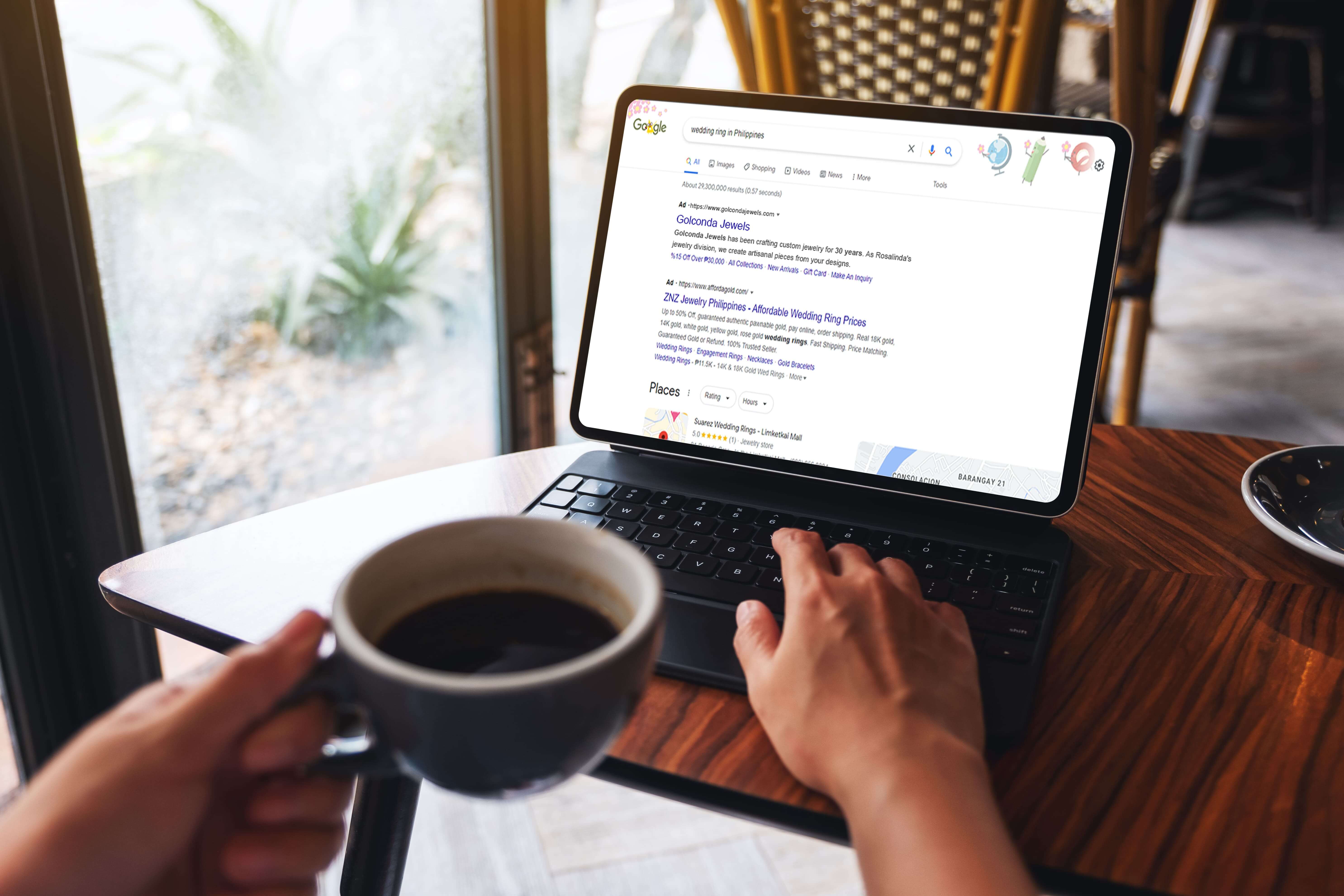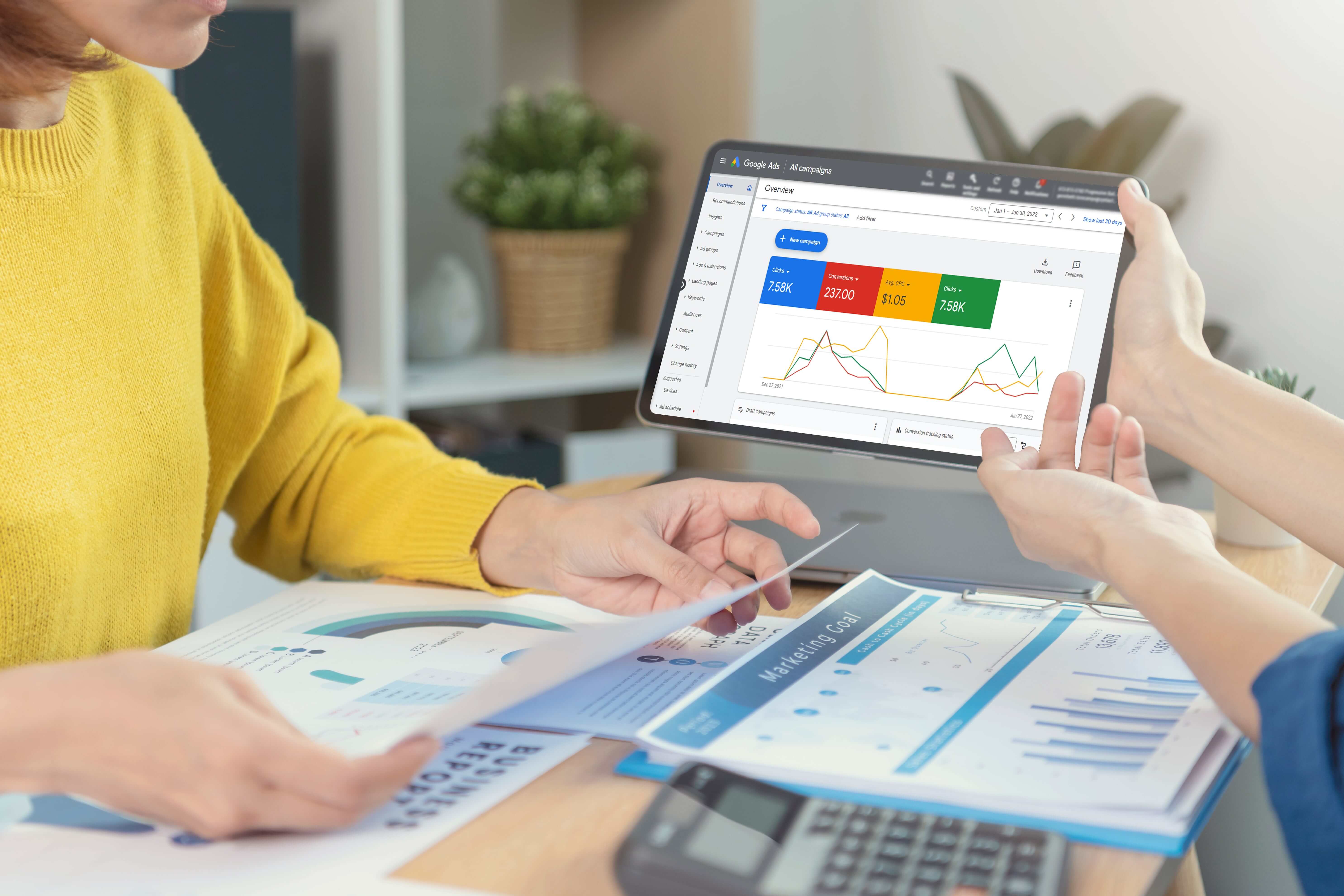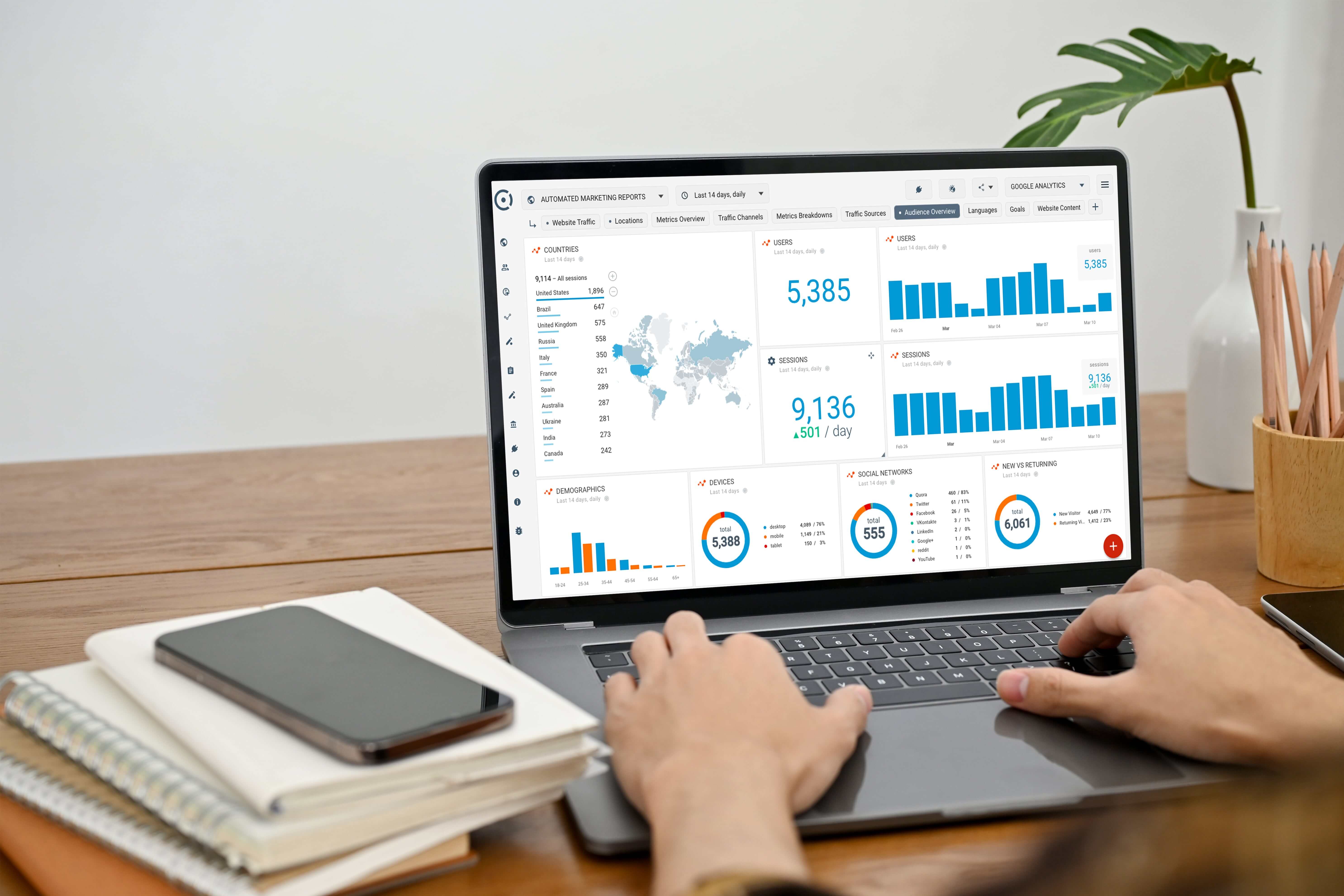 How We Develop an Effective
PPC Campaign Strategy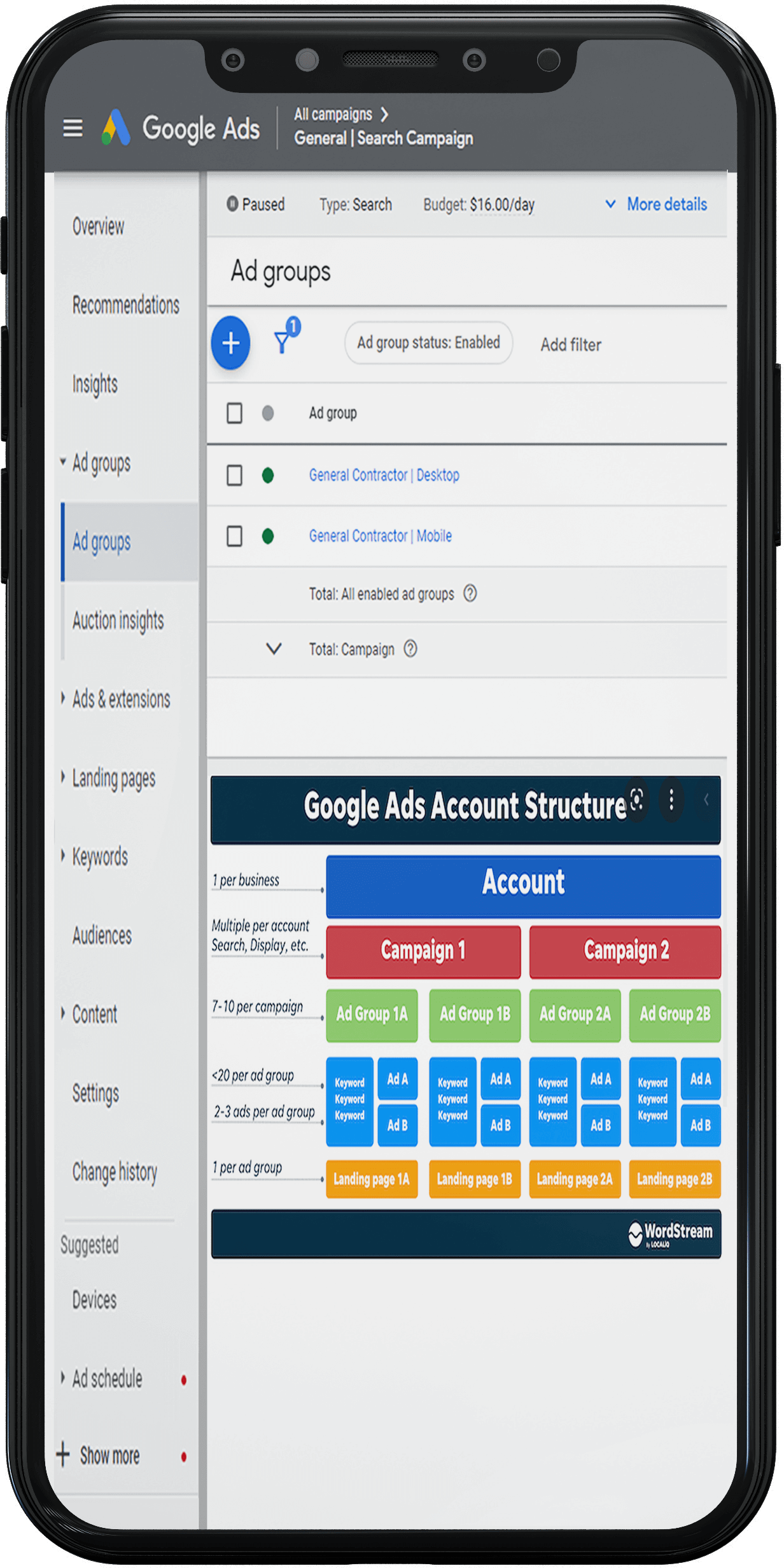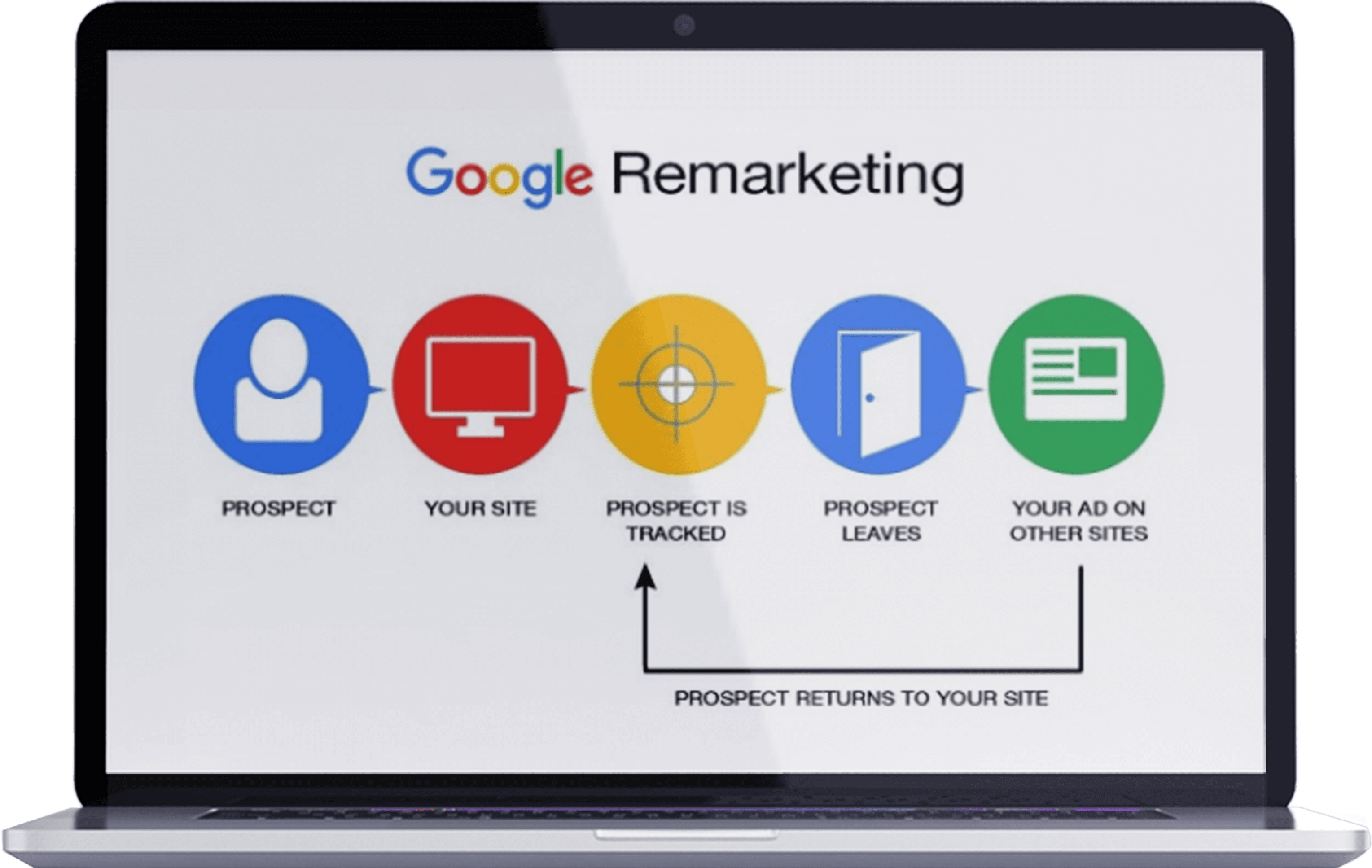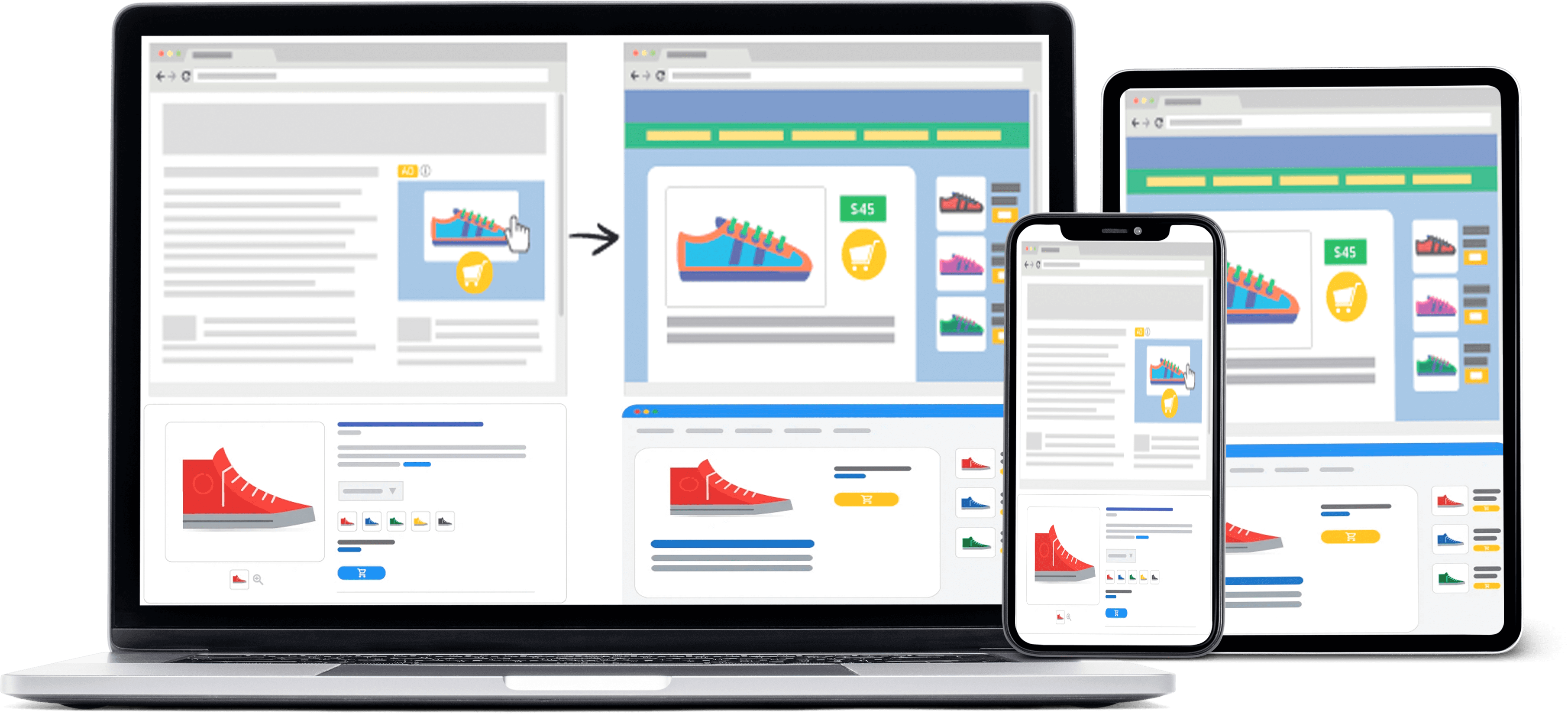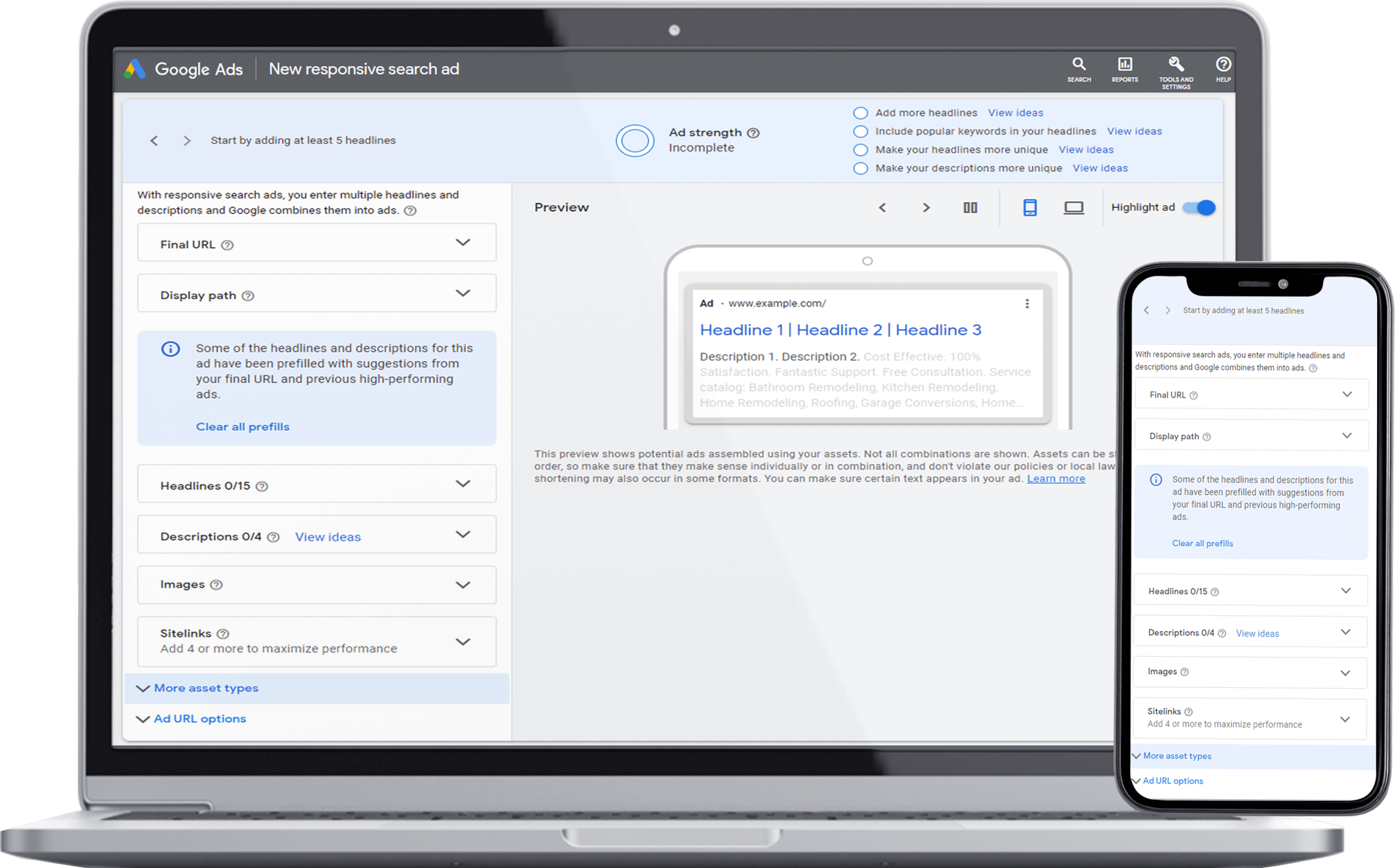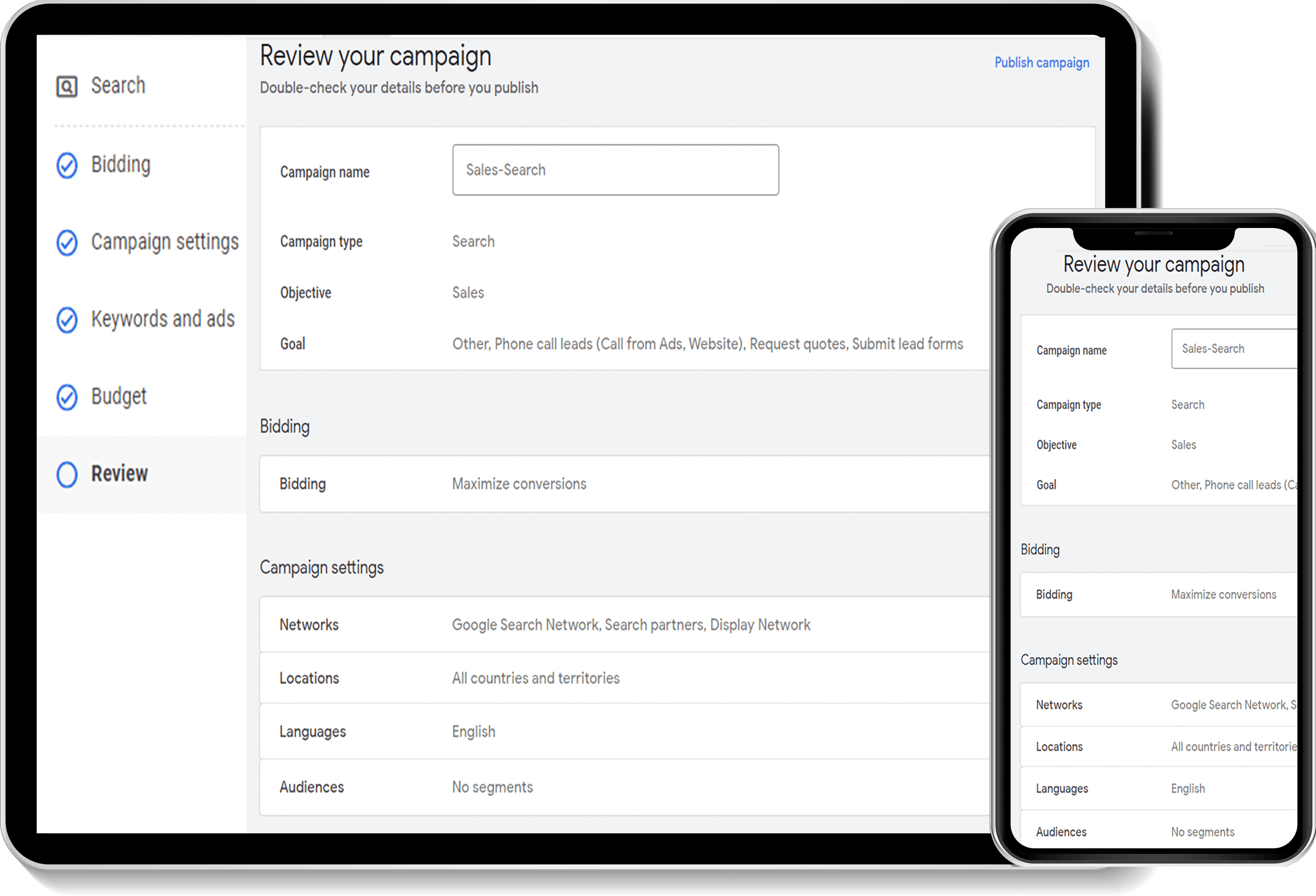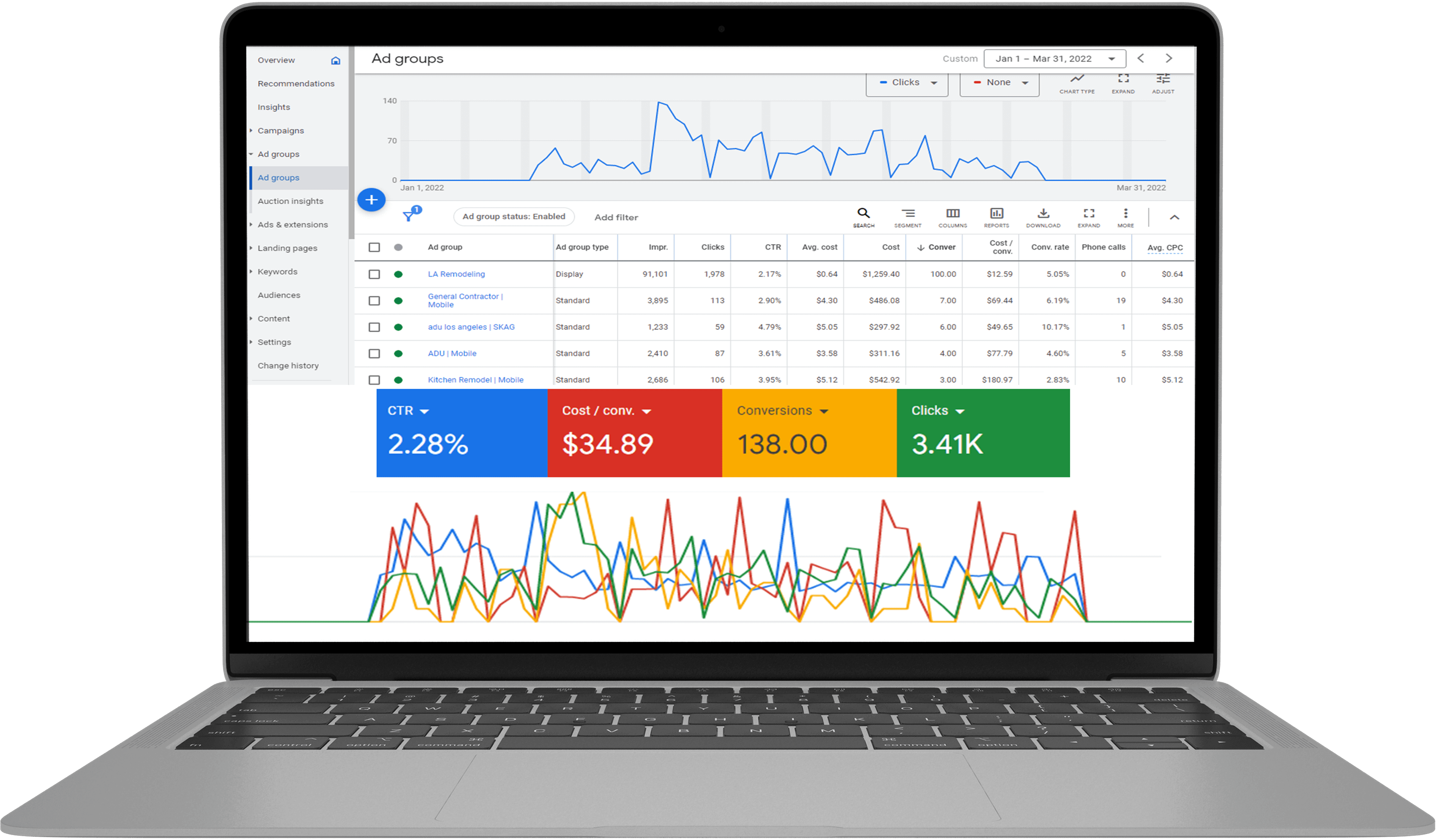 Some Industries/Services That We Work on:











Pay-Per-Click Advertising
FREQUENTLY ASKED QUESTIONS
What does Pay-Per-Click Advertising mean?

Pay-Per-Click is a Paid Advertising strategy to get a website to appear on the first page of a particular search engine query. Also, you might sometimes see PPC Advertisements on Social Networks. Also, your website will show up right above the organic results, meaning your Paid Ad appears front-and-center. 

So, marketers start by creating or setting up a PPC Ads Campaign, then pay a certain amount to display your company's ad. Afterwards, searchers will find your advertisement on the Search Engine Results Page. In addition, PPC Ad Spend will depend on how many clicks the advert gets. 
What are common Pay-Per-Click Management Services or Activities?

A Pay-Per-Click Advertising Agency from the Philippines will oversee your brand's Online Advertising campaigns. Thus, Ads can appear to the right audience when they need it. So with such a beneficial channel, business owners can be assured of high ROI.

Although some agencies can have certain specialties, there are several services that a PPC Agency can offer your business, such as campaign setup, optimization, and reporting. Here are a few more specific examples:

Keyword Research

Audience segmentation and targeting

Setting up PPC Advertisements

Campaign optimization

Analytics tracking

Campaign progress reporting 
What is the importance of using PPC Advertising Strategies?

Many Digital Marketing Strategies are available to increase brand reach and boost sales. Business owners can combine these strategies to maximize their business' success. However, one beneficial marketing channel is Paid Advertisements, particularly Pay-Per-Click.

PPC has various benefits, including quick results and audience targeting. In addition, PPC Advertisements are cost-effective and easy to test. Not only that, but it can positively impact a company site's SEO. So even if your website's Domain Authority is low, you can still get on your desired SERPs.
How does PPC affect SEO?

Search Engine Optimization is a critical Online Marketing Strategy for many businesses, and some marketers compare it to PPC. Firstly, PPC doesn't directly impact your SEO, but it's critical nonetheless. Also, SEO requires website optimization to attain high rankings and organic traffic. 

SEO's methods are primarily free, but PPC requires a budget. However, both of them advertise businesses on SERPs. In addition, the two strategies can work together to boost your business' visibility. Finally, data from your PPC Campaigns can unearth insights you can apply to SEO Strategies, particularly in creating content for your website.
How much is the average PPC Marketing budget?

If you're planning to set up a Pay-Per-Click Campaign, you might be concerned about how much it might cost. However, many factors have a say in your Paid Ads budget, such as your industry, marketing strategies, the desired ad networks, etc. But, research shows that businesses spend between $9,000 to $10,000 monthly on PPC Management.

PPC Specialists from the Philippines can help you figure out your PPC Ad budget and even tailor it to your business' needs.
How do PPC Marketing Campaigns work?

PPC shows an advertisement on the first page of a SERP. As a business, you'll only pay for the ad depending on how many clicks or impressions it gets. In addition, you must create an advertisement with all the trimmings and visual elements like copy and images. 

Paid Ads Marketers must also set keywords so the ad will appear on the corresponding search results pages. They can use search intent to show Internet users a relevant advertisement. In addition, they can show off a brand's PPC Ad to the right audience segment to increase the chances of conversions.
How can I improve my PPC Advertisements?

When creating a Pay-Per-Click Campaign, it's vital to continue improving Paid Ads and other Paid Marketing channels. So, there are many optimization strategies that PPC Management Services can provide, such as:

Regularly updating PPC keywords.

A/B Testing all aspects of the campaign, including the ads and Landing Pages.

Focus your campaign efforts on channels guaranteed to produce plenty of conversions.

Checking on and improving site performance and accessibility.

Setting up Landing Pages for the campaign.

Utilizing ad extensions.

Using Remarketing.

Create enticing, high-converting copy.

Following these methods will ensure that your advertisements reach the right audience and convert them.
Will you continuously monitor my PPC Campaigns?

A PPC Service Agency will tell you that you can't just set up a campaign and leave it to do its thing. Thus, marketers must continuously manage and monitor Pay-Per-Click Advertisements. Analytics is crucial to maximizing a business' PPC efforts, even if they're still in progress.

So, in addition to progress and ad spend, marketers need to check on search engines, ad networks, and Social Media platforms. Keeping an eye on all these things can be challenging, but fortunately for PPC Marketers, plenty of tools can make the work lighter.
section
Recent 5 Stars
Client Testimonials
Join us now! Over 1600 completed projects worldwide.
All is OK .. Syntactics Inc are both flexible and friendly.
Syntactics has an accommodative and customer-oriented group of employees. I have experienced great pleasure in working along with Syntactics despite the logistical difficulties caused by the Pandemic.
Generally happy with communication and deliverables so far.
Perhaps the greatest thing about working with Syntactics, aside from the price, is how polite and professional everyone we work with has been. In most ways, the quality of output is about the same as others we have worked with, but the attitudes are much more positive, and the working relationship is more pleasant.
The team exhausted all possible solutions to our requests. Thank you!
The team from Syntactics has been — and continues to be — a huge help to me in running my content business. Their VA services are fairly priced, available at scale, and all of our assistants show initiative, dedication, and creativity. We continue to expand our work with Syntactics wherever we can because so far, everyone we've worked with turned out to be a great listener, easy to onboard, and then committed to consistently delivering on their tasks. They even managed the entire handover and training process when one member left and was replaced by another! That's what I call service. We love working with Syntactics and would recommend their VA services in a heartbeat to anyone looking for help in running their daily operations of an online business.
Proposal – Your company provided the best proposal for the price, hands down…and offered more solutions for the cost of the overall project.

Overall Ethics you are the most ethical company we have had the privilege of receiving proposals from.  Our company does not support large offshore companies exploiting computer technicians overseas in their quest for greed.  Your company is Philippine owned as we are very impressed with your ethical code.
All deliverables were promptly delivered. From sales to project managers down to designers/developers. They're very understanding and flexible as well when it comes to project requests/revisions.
We appreciated your help in helping us to go faster!
I can't believe how amazing my virtual assistant is, I went in thinking she would complete small tasks for me and she's completed difficult tasks with such ease in a short time. What I love about my virtual assistant is that she also suggested where I was perhaps not seeing things clearly so she used her initiative and really immersed herself in my project and showed she cared. A project that was taking me so long, was completed efficiently and quickly with such ease. I will continue to use their amazing services. Nothing appeared to be difficult for my virtual assistant.
No task is too big, or too small. The talented team at Syntactics, Inc. are a pleasure to work with.
I am an Australian online marketer who has hired Stephanie & Syntactics regularly over the last 3 years on 50+ small to medium web projects. Ive outsourced everything from graphic design, custom web apps, SEO, online research, virtual assistants & WordPress/Joomla/Magento development work.

Their consistency with the results and high level of communication is why I keep going back to using their services. Testament to Stephanie's management; all projects are streamlined through a project manager with full transparency on costing and timeline scheduling.

The Syntactics team would use their initiative and creativity to take the final result from good to great.
section
Ready to work with us?
Tell us about your project.