Email Marketing Services
In The Philippines
We Build Engaging Email Messages that Boost Conversions and Sales!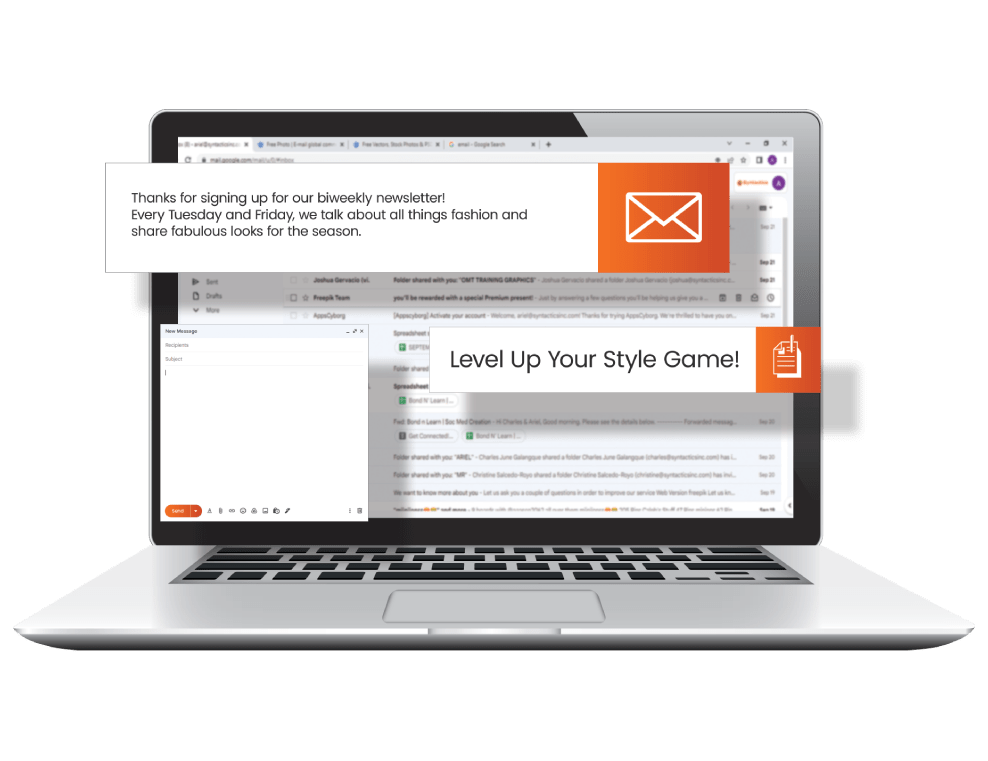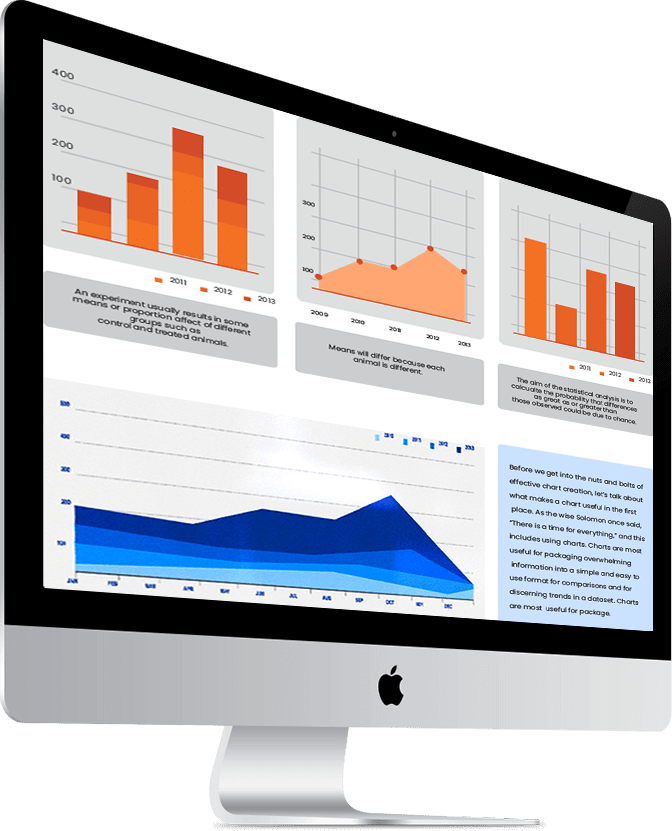 Reach Your
Target Audience

While Retaining Current Subscribers
Engage With Them With The
Help Of An Email Marketing
Agency In The Philippines.
On average, you lose 25% of your marketing list yearly. Thus, it's essential to capture the interest of new prospects with personalized messages. But, you also can't forget about your loyal subscribers! Entertaining both can ensure that they'll stick around for more of your exciting email content, and one way to accomplish that is through customization.
Thanks to Automation Tools, customizing your marketing emails has gotten easier. Now, you can send even more emails and personalize them according to the recipients. 
Customization is vital, as it shows that you care for your recipients not as numbers on your analytics but as a person. Personalization can maximize the open rates and ensure your message reaches your intended audience. 
Hire Email Marketing Experts in the Philippines to help you deepen your connections with your subscribers! As a result, you can boost deliverability, impact, and visibility through your marketing emails!
Why You Need
To Add Email Marketing Strategy?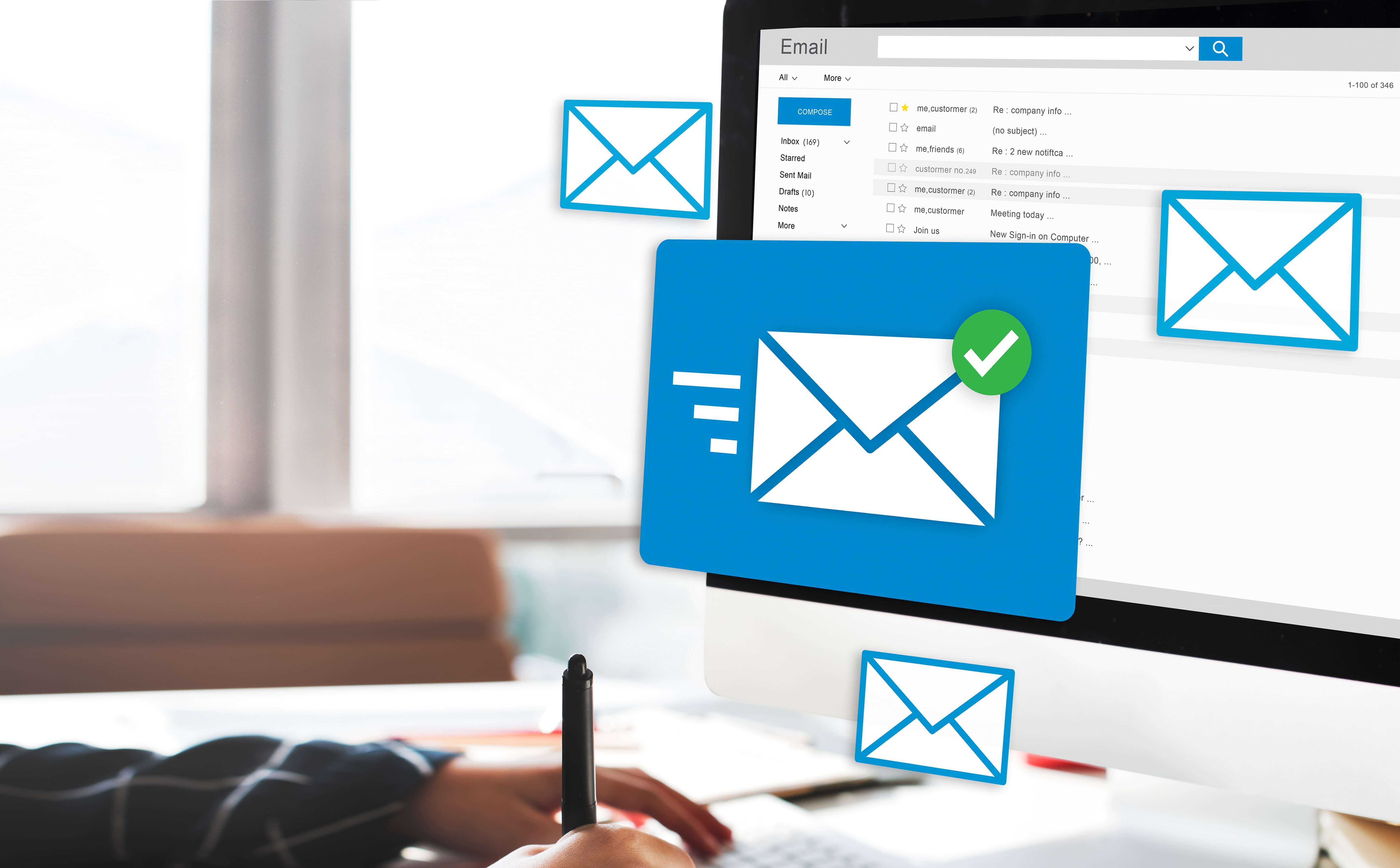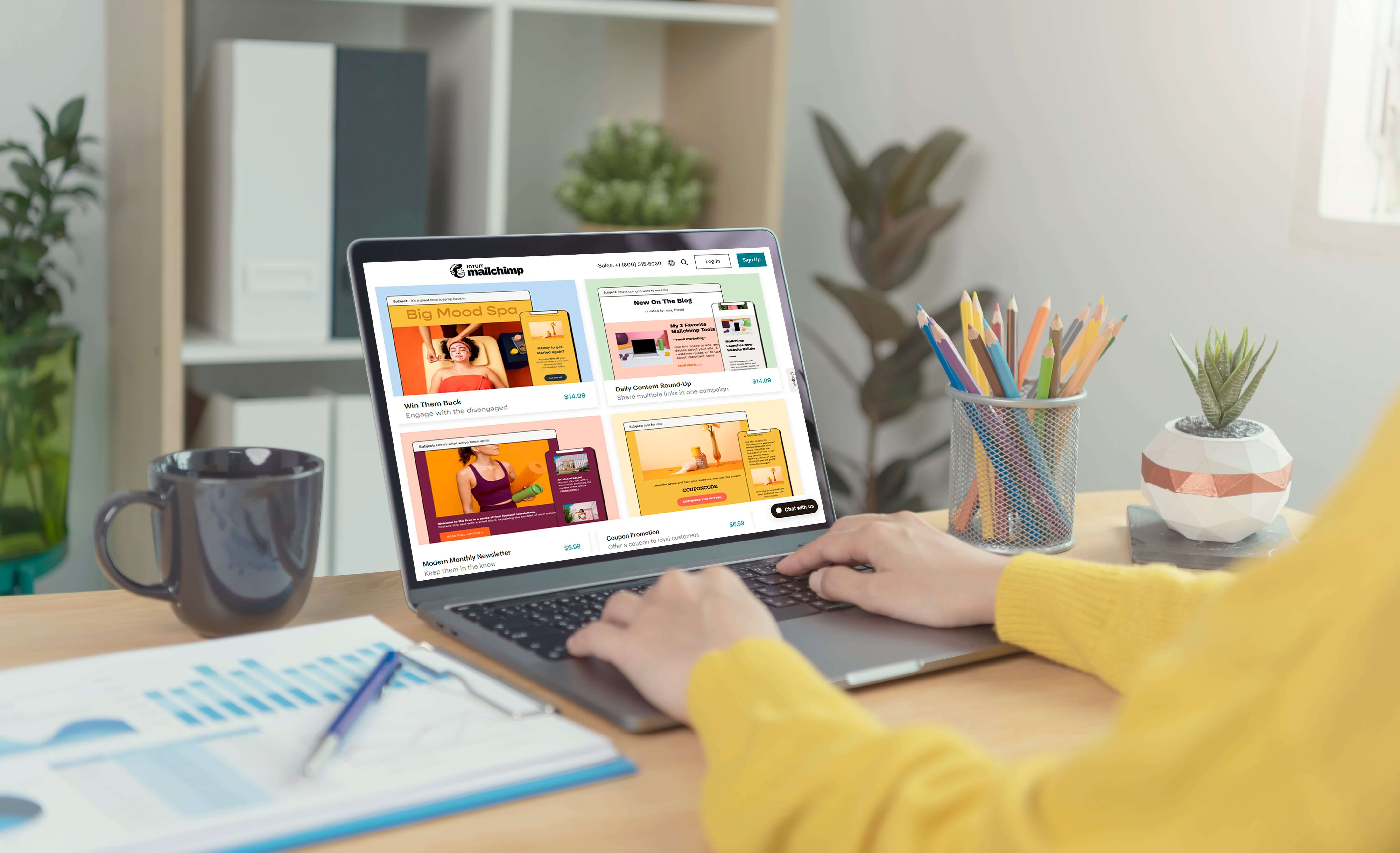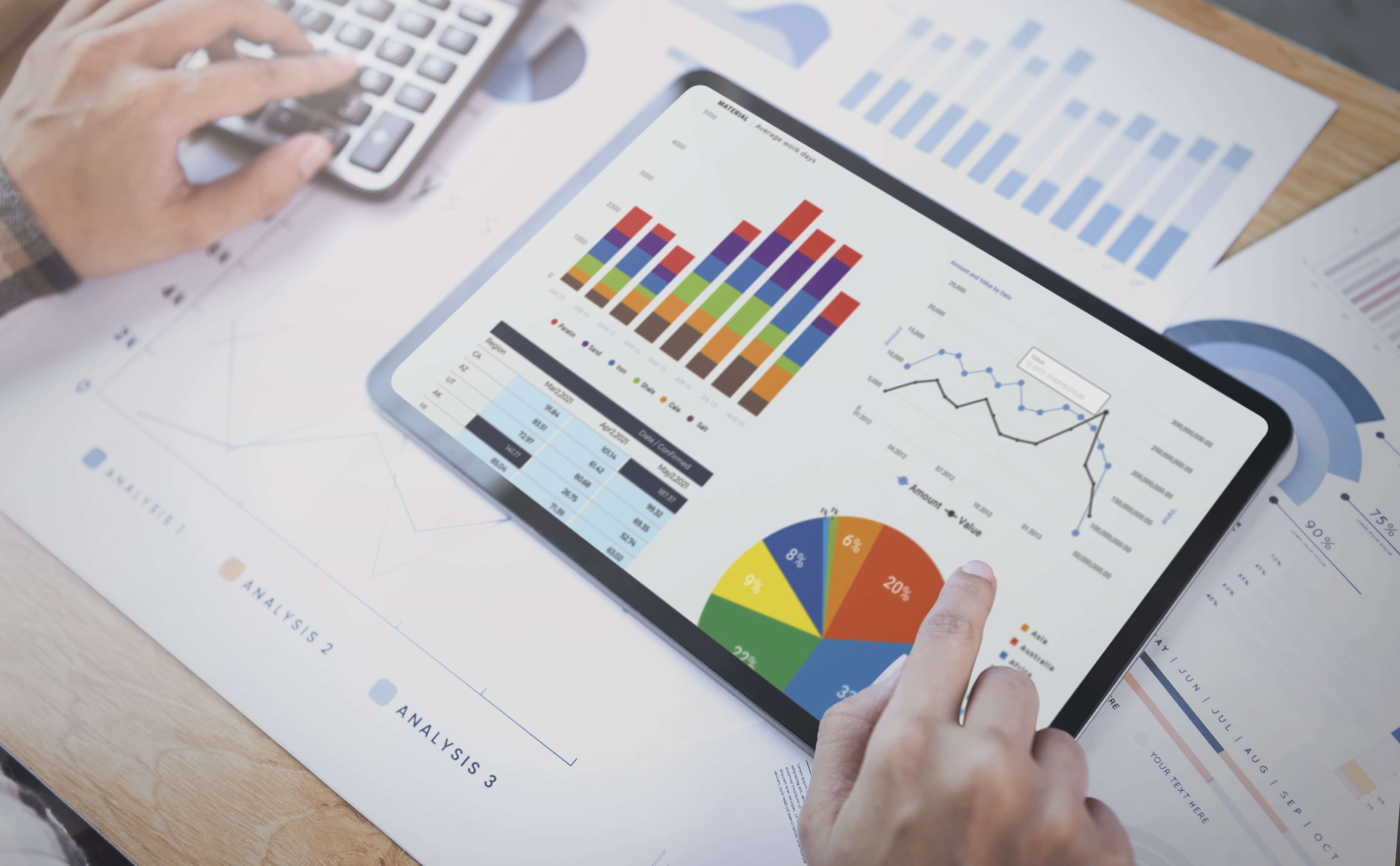 Our Email Marketing In The
Philippines Includes The Following Services: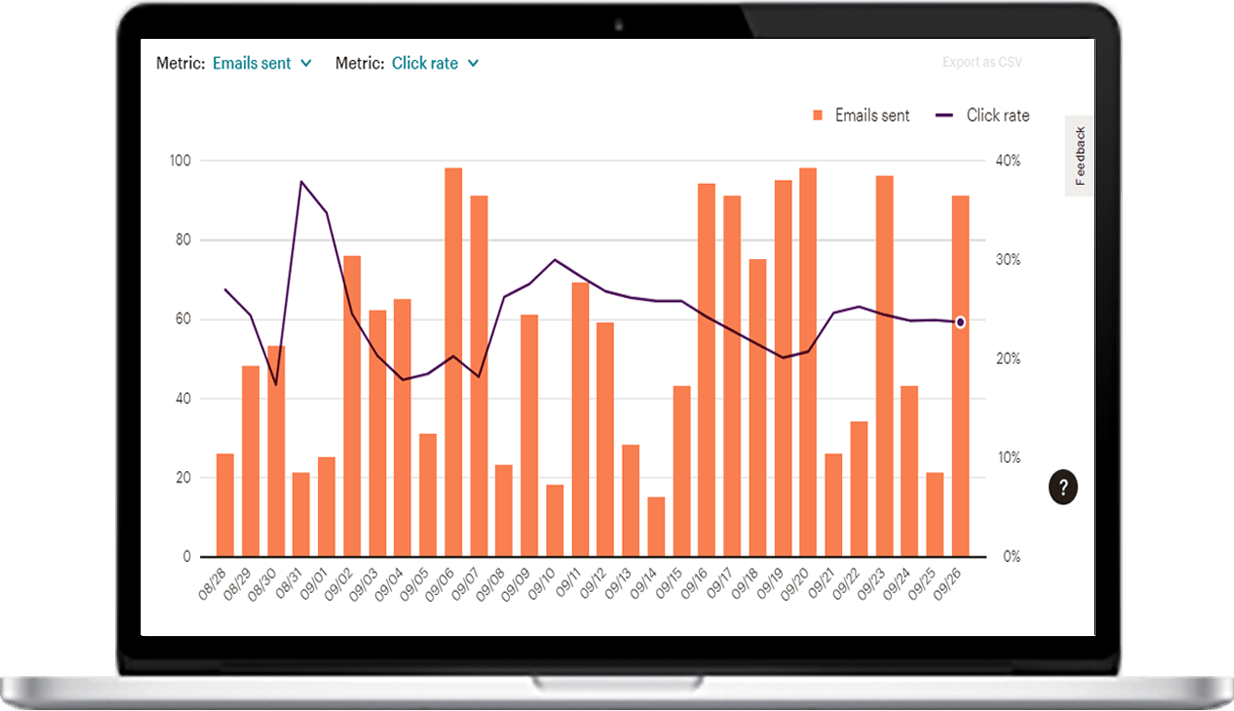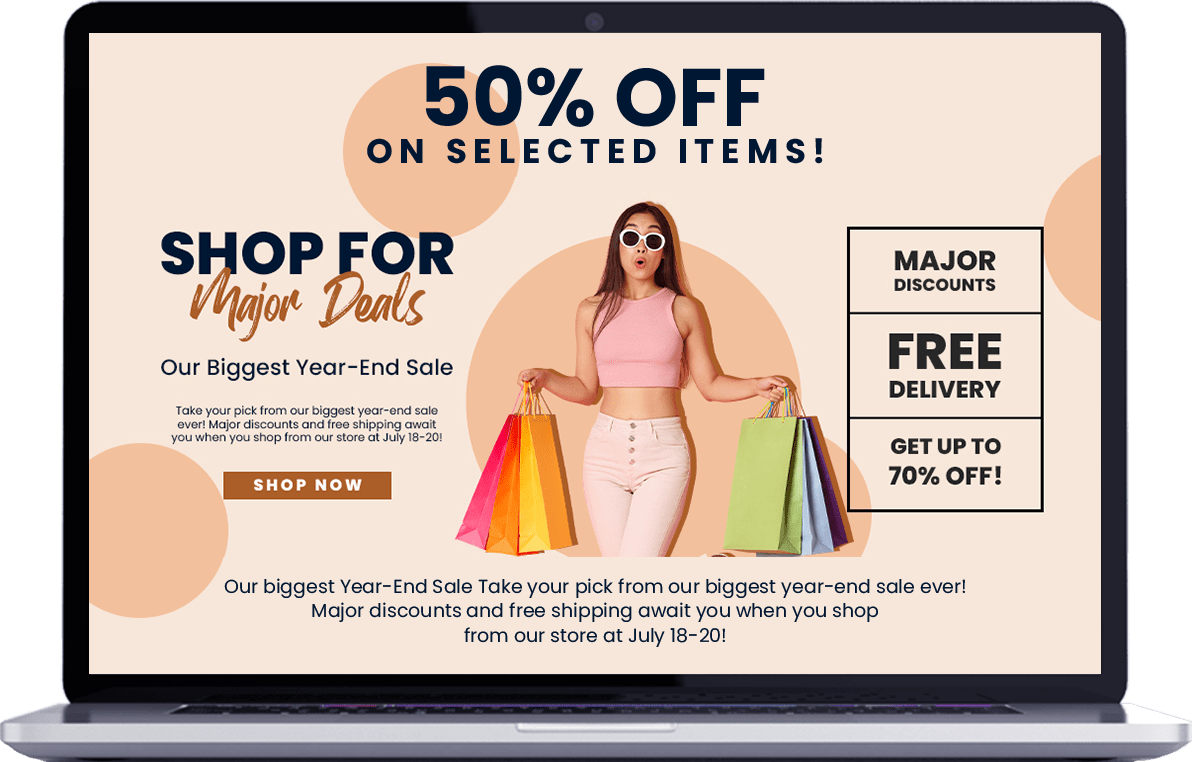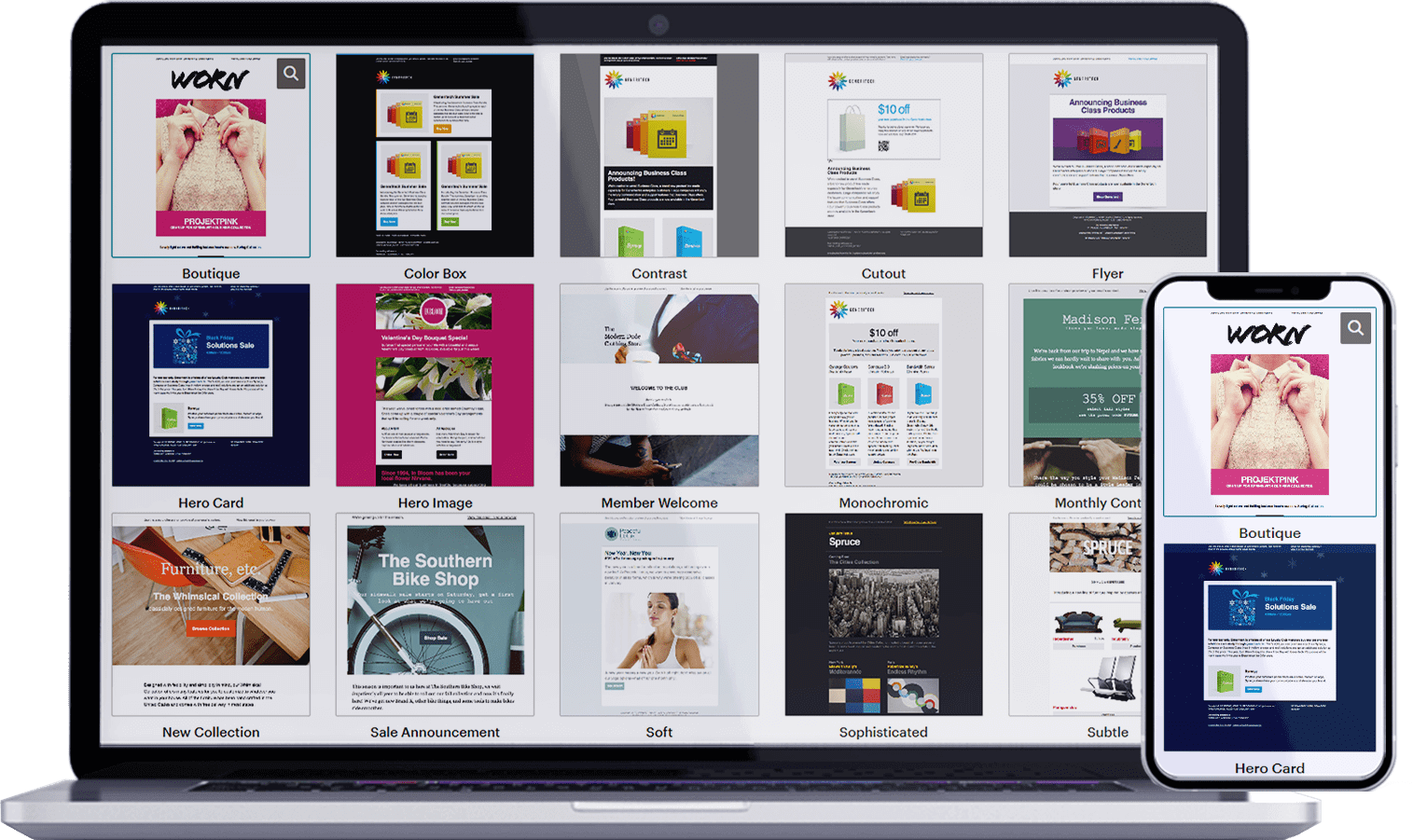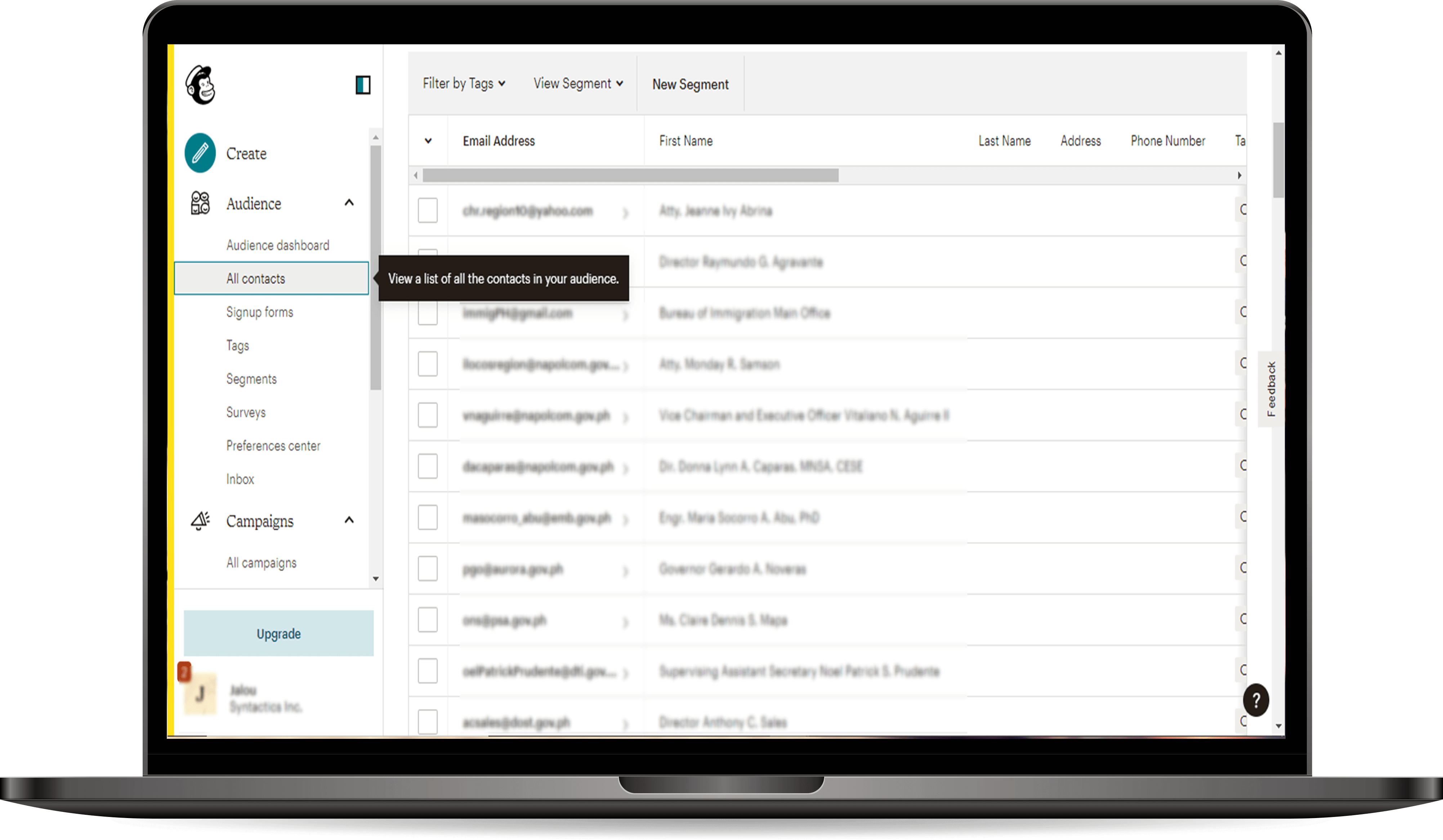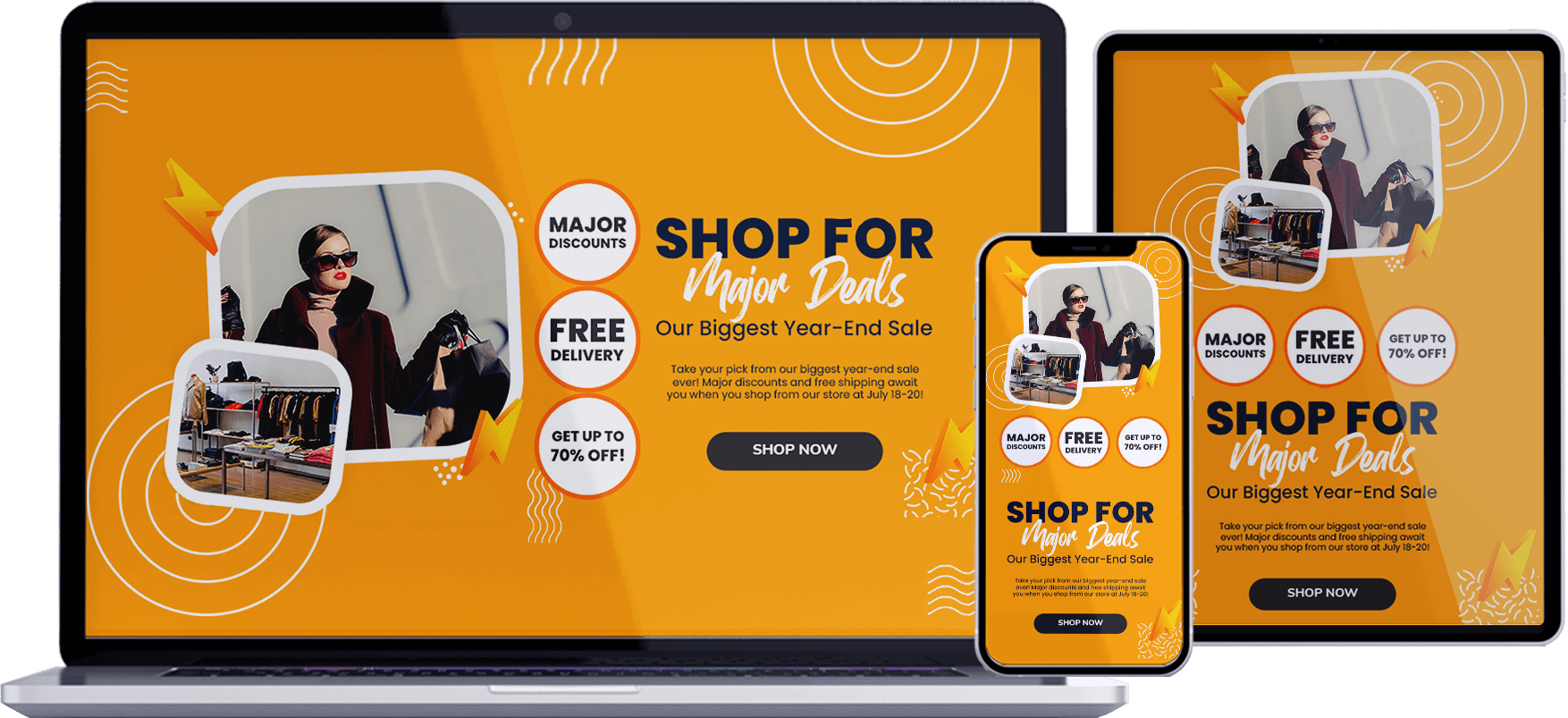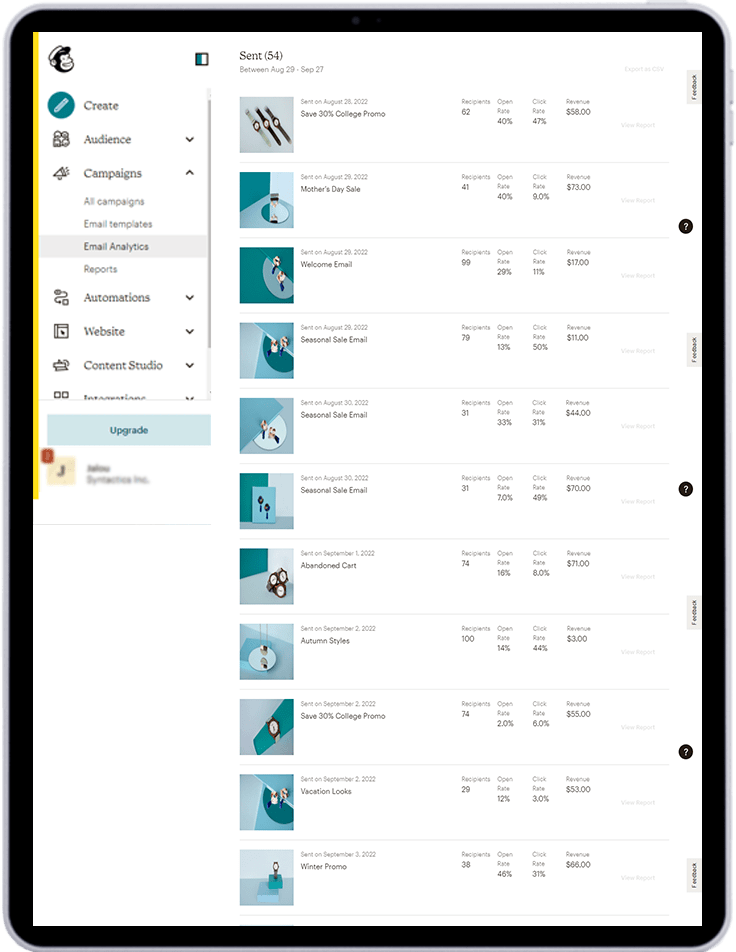 Email Marketing Tools We're
Currently Using










Frequently Asked Questions
About Email Marketing Services
What is email marketing, and what's its purpose?

Email is a favored Digital Marketing channel as various people use it to communicate with others. For instance, you can use it for advertising your brand or its products or services. But, it's best used as a channel for outreach and engaging with recipients to raise conversions.

Email Campaigns, especially when automated, can accomplish much. It can make a large audience aware of updates or new offers. 

Also, you don't have to sacrifice personalization if you automate your emails. For example, targeting a specific demographic in your Mailing List can make your recipients feel more special.
What's a good Open Rate for email?

Open Rates are the percentage of recipients who click open your email message. If you have a high rate, you're probably applying effective strategies, such as writing interesting subject lines and sending emails at the right time. Naturally, you only click on emails that grab your attention. The average rates can differ, but the average Open Rate for emails across various industries is 21.33%.
How can you increase my emails' Open Rate?

Increasing your Open Rates means ensuring that your emails are attractive to recipients. Fortunately, Email Marketing Experts can apply several strategies. Firstly, if they connect to your message, primarily through an enticing subject line, you can influence them to click on your email. Also, your email content must be relevant to recipients. 

Besides that, you need to ensure that your visual content can draw readers' attention. Of course, you need an appealing color scheme and exciting imagery, but it also has to look neat and balanced. Thus, you must avoid using too many images, colors, and font styles.

Finally, it's recommended to have a responsive template, so the email is readable regardless of the device used.
How do you build a Mailing List?

We apply several strategies but mainly rely on Calls-To-Action and contact forms. But, if you have an existing list, we can build on that. However, many other methods exist to create a robust Mailing List. 

First, we have Virtual Assistants who specialize in data entry and can research emails. They even build a targeted Mailing List for your business.

To gain emails, you can use Landing Pages with more catchy, humorous CTAs. Then, you can utilize popups or surveys on your business website's pages. Lastly, you can acquire interested audience members' email addresses via Social Media.
What is email segmentation, and is it necessary?

Email segmentation allows marketers to divide their subscribers into manageable groups based on demographics. Thus, you can separate your recipients according to age group, gender, location, specialization, behavior, etc.

It allows you to personalize your emails better with relevant content for recipients. Not all subscribers are similar, and segmentation lets you engage with people in varying stages of their respective customer journeys. As a result, it improves your emails' deliverability!
How can Email Marketing Tools help?

Many Email Marketing Tools are available online, and some cover all the necessary aspects you need to boost brand awareness. But, there are specialized email tools that you can apply. For instance, these tools can personalize your emails, build a customer base, or automate your marketing efforts. Some are even aimed at particular industries, such as eCommerce.
Will you constantly create new email content?

An Email Marketing Agency in the Philippines can build new emails as needed. However, there are emails that you can continuously send to your audience.

So, there are emails that you need to create from scratch, such as seasonal promotional emails and event invitations. On the other hand, there are emails that you don't need to tweak much, like Welcome Emails, Order or Subscription Confirmations, and more.
How many emails will you send, and how frequently will you send them?

The number of emails we send will primarily depend on your Mailing List. However, we can send hundreds of Marketing Emails a day.

As for the timing, we'll send them according to your demographics. After all, the best time to send emails is tied to whenever your audience is free to open their inbox and check their messages.
How do you measure the success of a campaign?

You need analytics to review your Email Campaign results. In addition to Open Rates, you must investigate your Click-Through Rates, Conversion Rates, and Bounce Rates. These are vital metrics for seeing how well your efforts are progressing. 

Once you learn more about what the metrics depict, you can readjust your strategies for the better. Lastly, many Email Marketers will provide helpful progress reports regularly and add actionable insights for more success.
How do I keep recipients from unsubscribing?

You can prevent recipients from unsubscribing through various methods. Firstly, you must send your audience emails that are valuable to them. Email Marketing doesn't mean constantly sending sales offers and discounts in every message. Then, you must ensure that the content is personalized and aimed toward the right audience segment. 

Your emails are crucial for educating customers on your brand, the industry, and even new trends. In addition, you can provide information on your products or services, especially for new releases. Use your messages to connect with your potential customers rather than focusing on boosting sales.
section
Recent 5 Stars
Client Testimonials
Join us now! Over 1600 completed projects worldwide.
All is OK .. Syntactics Inc are both flexible and friendly.
Syntactics has an accommodative and customer-oriented group of employees. I have experienced great pleasure in working along with Syntactics despite the logistical difficulties caused by the Pandemic.
Generally happy with communication and deliverables so far.
Perhaps the greatest thing about working with Syntactics, aside from the price, is how polite and professional everyone we work with has been. In most ways, the quality of output is about the same as others we have worked with, but the attitudes are much more positive, and the working relationship is more pleasant.
The team exhausted all possible solutions to our requests. Thank you!
The team from Syntactics has been — and continues to be — a huge help to me in running my content business. Their VA services are fairly priced, available at scale, and all of our assistants show initiative, dedication, and creativity. We continue to expand our work with Syntactics wherever we can because so far, everyone we've worked with turned out to be a great listener, easy to onboard, and then committed to consistently delivering on their tasks. They even managed the entire handover and training process when one member left and was replaced by another! That's what I call service. We love working with Syntactics and would recommend their VA services in a heartbeat to anyone looking for help in running their daily operations of an online business.
Proposal – Your company provided the best proposal for the price, hands down…and offered more solutions for the cost of the overall project.

Overall Ethics you are the most ethical company we have had the privilege of receiving proposals from.  Our company does not support large offshore companies exploiting computer technicians overseas in their quest for greed.  Your company is Philippine owned as we are very impressed with your ethical code.
All deliverables were promptly delivered. From sales to project managers down to designers/developers. They're very understanding and flexible as well when it comes to project requests/revisions.
We appreciated your help in helping us to go faster!
I can't believe how amazing my virtual assistant is, I went in thinking she would complete small tasks for me and she's completed difficult tasks with such ease in a short time. What I love about my virtual assistant is that she also suggested where I was perhaps not seeing things clearly so she used her initiative and really immersed herself in my project and showed she cared. A project that was taking me so long, was completed efficiently and quickly with such ease. I will continue to use their amazing services. Nothing appeared to be difficult for my virtual assistant.
No task is too big, or too small. The talented team at Syntactics, Inc. are a pleasure to work with.
I am an Australian online marketer who has hired Stephanie & Syntactics regularly over the last 3 years on 50+ small to medium web projects. Ive outsourced everything from graphic design, custom web apps, SEO, online research, virtual assistants & WordPress/Joomla/Magento development work.

Their consistency with the results and high level of communication is why I keep going back to using their services. Testament to Stephanie's management; all projects are streamlined through a project manager with full transparency on costing and timeline scheduling.

The Syntactics team would use their initiative and creativity to take the final result from good to great.
section
Ready to work with us?
Tell us about your project.