Cybercrime and How to Protect Your Organization Rerun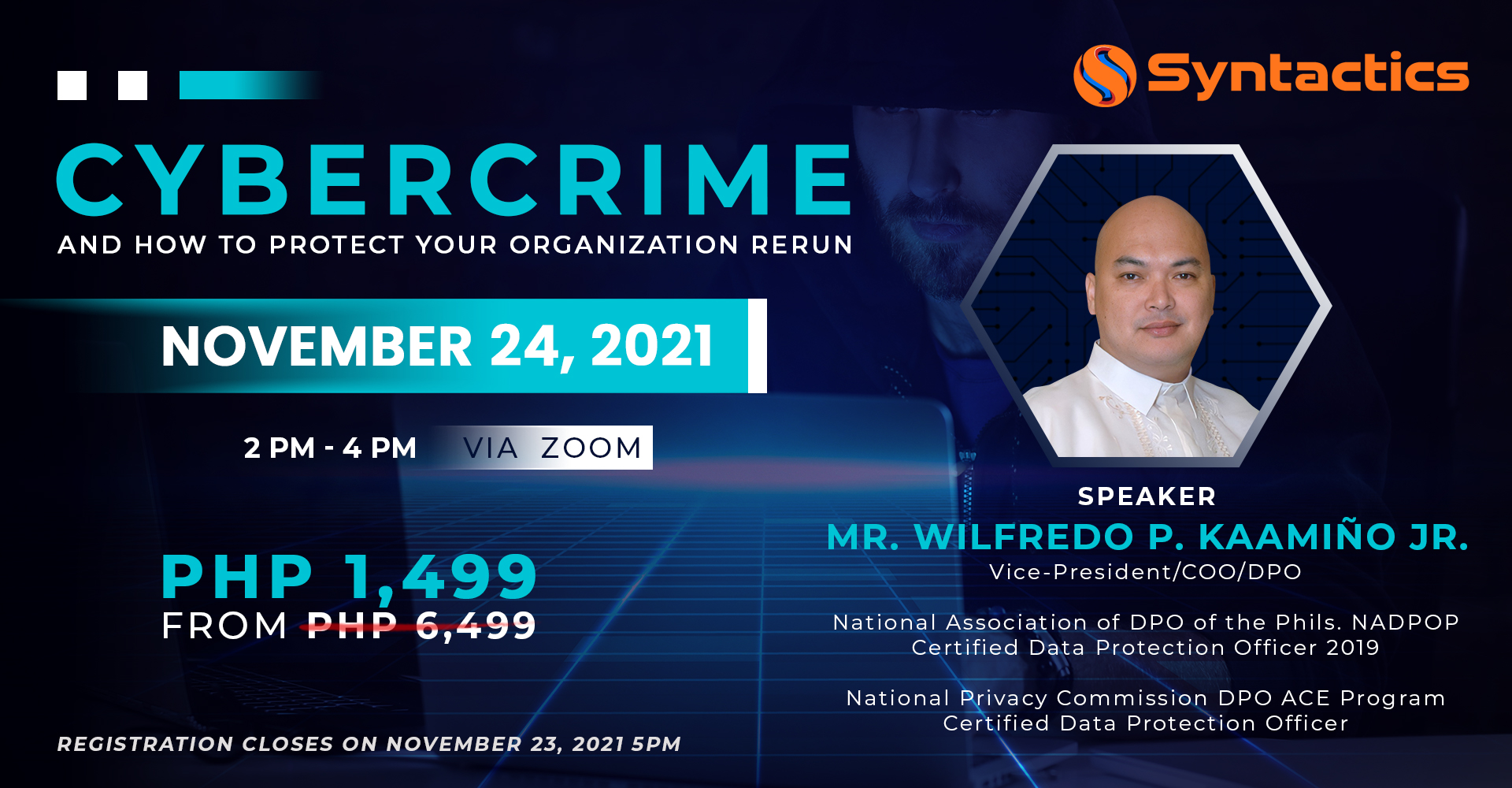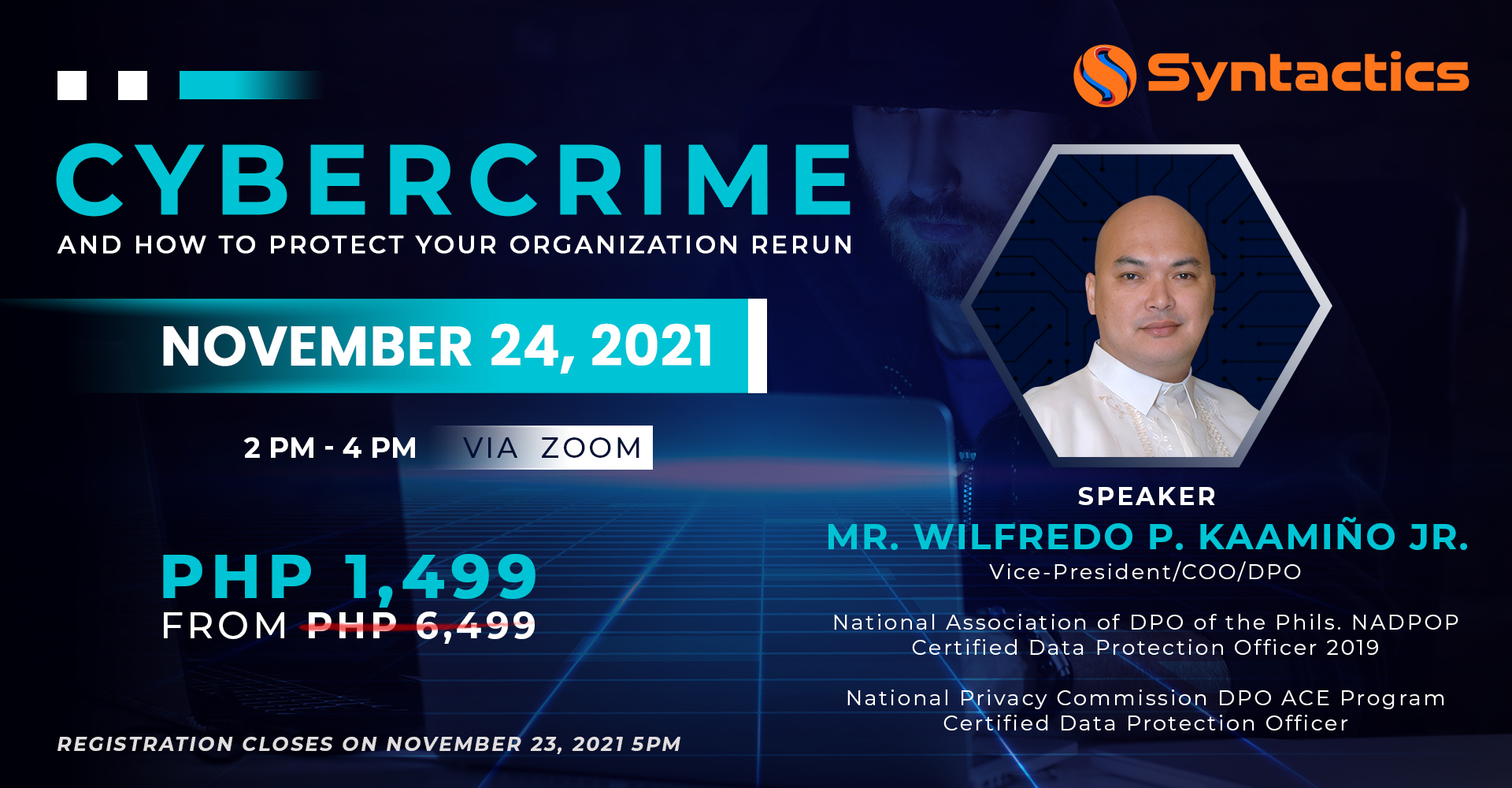 ABOUT THE EVENT
A vast majority of institutions rely on technology to hold sensitive information, such as personal records. In addition, the systems that contain the same sensitive info can also assist in a company's daily operations. Communications are not exempted from this, either. Should an institution become a victim of a cyberattack, not only will their data be compromised or lost but also their reputation.
We have made significant progress with digitalized systems, yet we cannot ignore the looming threats of cybercrime.
This is why your institution needs to know the best methods for protecting your sensitive information. Syntactics, Inc. will be holding the second Cybercrime and How to Protect Your Organization training on November 24, 2021, via Zoom. This will be headed by none other than our COO and certified Data Protection Officer, Mr. Wilfredo Kaamiño Jr. He will discuss methods for protection and cybercrime trends that compromise information and online safety.
Event Details:
| | |
| --- | --- |
| What: | Cybercrime and How to Protect Your Organization |
| When: | November 24, 2021 (2 PM – 4 PM) |
| Where: | Zoom |
| Registration Fee: | PHP 1,499 |
| Registration Closing | November 23, 2021 (5 PM) |
| Mode of Payment | GCash or Bank |
| Note: | Private Companies, Non-Profit Organizations, Government Agencies |
WHAT YOU'LL LEARN
Types of Cybercrimes
Organizational Vulnerabilities
How to protect your organization
Who is the Event For?
This training is open to private companies, non-profit organizations, as well as government agencies. In addition, department heads, IT department heads, and employees of their institutions are welcome.
ABOUT THE SPEAKER
Syntactics, Inc. Chief Operating Officer and Data Protection Officer. A National Privacy Commission Certified Data Protection Officer ACE 1. A Certified Data Protection Officer National Association of Data Protection Officers of the Philippines. He is a graduate of Information Management from Xavier University.
How to Register:
1. Register on our training registration form.
2. Receive email about payment details.
3. Acquire Zoom link after payment.
Slots are limited so secure your spot now! Registration will be closed on November 23, 2021 5PM.