We Empower Your Business
Through I.T. Solutions!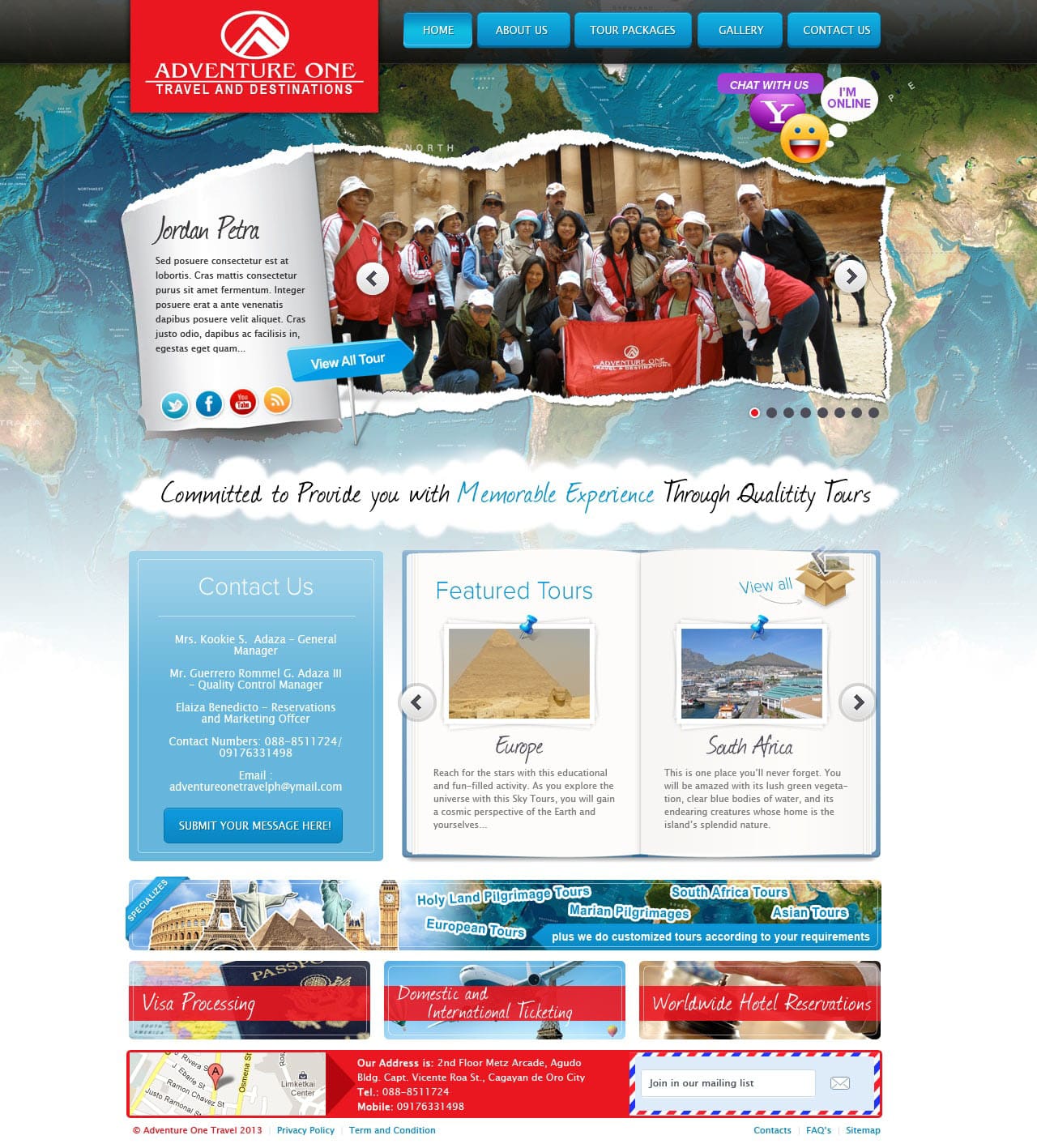 Adventure One
Adventure One Travel & Destinations is a trusted and reliable tour provider and operator,established in 2006, driven by our Passion to Travel and Quest for Adventure.
Over the years we have expanded our operation to become one of the most Dependable and Renowned travel provider in Cagayan de Oro City . We specialize in Quality Eco-tourism Group Tours, Incentives Travels, Pilgrimages to Holy Land and Europe, Adventure Travel to South Africa and other exciting places all over the world.
Contact Details
Ready to work with us?
Tell us about your project.