We Empower Your Business
Through I.T. Solutions!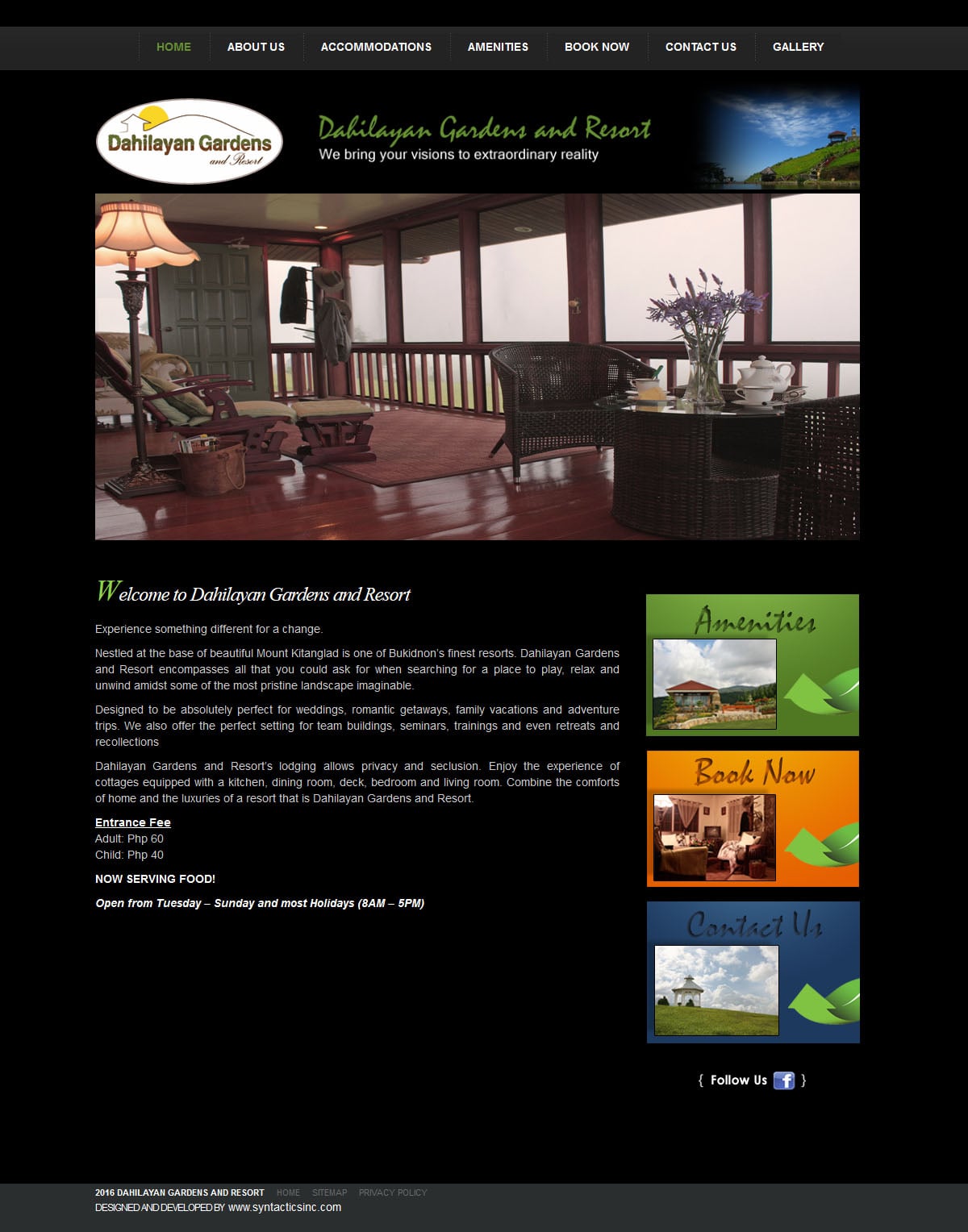 Dahilayan Gardens and Resort
Experience something different for a change.
Nestled at the base of beautiful Mount Kitanglad is one of Bukidnon's finest resorts. Dahilayan Gardens and Resort encompasses all that you could ask for when searching for a place to play, relax and unwind amidst some of the most pristine landscape imaginable.
Designed to be absolutely perfect for weddings, romantic getaways, family vacations and adventure trips. We also offer the perfect setting for team buildings, seminars, trainings and even retreats and recollections.
Dahilayan Gardens and Resort's lodging allows privacy and seclusion. Enjoy the experience of cottages equipped with a kitchen, dining room, deck, bedroom and living room. Combine the comforts of home and the luxuries of a resort that is Dahilayan Gardens and Resort.
Contact Details
Ready to work with us?
Tell us about your project.