We Empower Your Business
Through I.T. Solutions!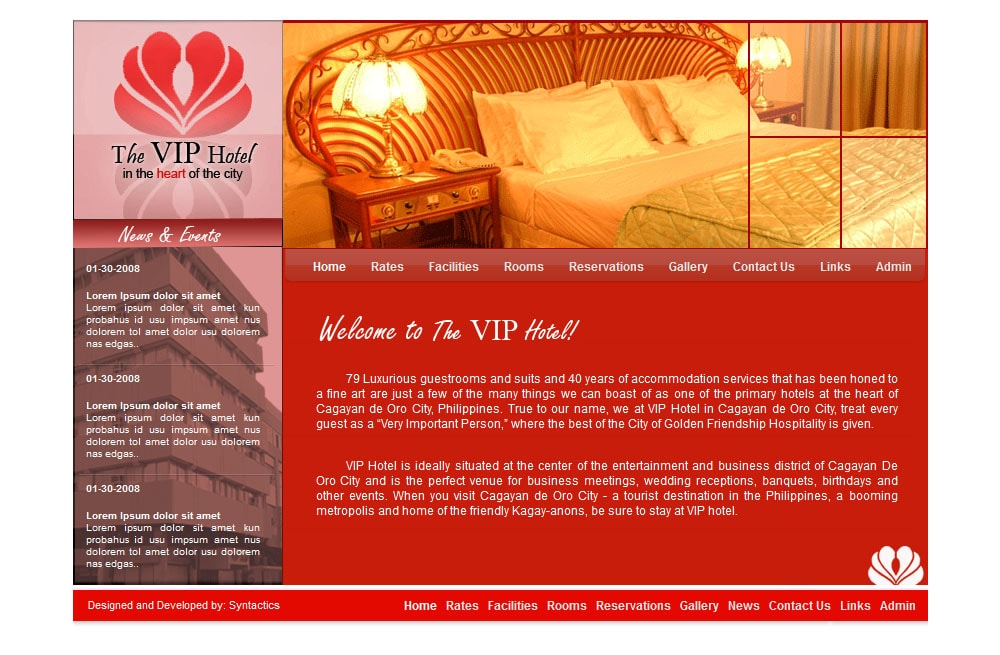 The Vip Hotel
Seventy nine luxurious guestrooms and suites and years of accommodation services that has been honed to a fine art are just a few of the many things we can boast of as one of the premiere hotels at the heart of Cagayan de Oro City, Philippines. True to our name, we at The VIP Hotel, treat every guest as a "Very Important Person, " where the best of the City of Golden Friendship's hospitality is given.
The VIP Hotel is ideally situated at the center of the entertainment and business district of Cagayan De Oro City and is the perfect venue for business meetings, receptions, banquets, birthdays and other events.
Contact Details
Ready to work with us?
Tell us about your project.