We Empower Your Business
Through I.T. Solutions!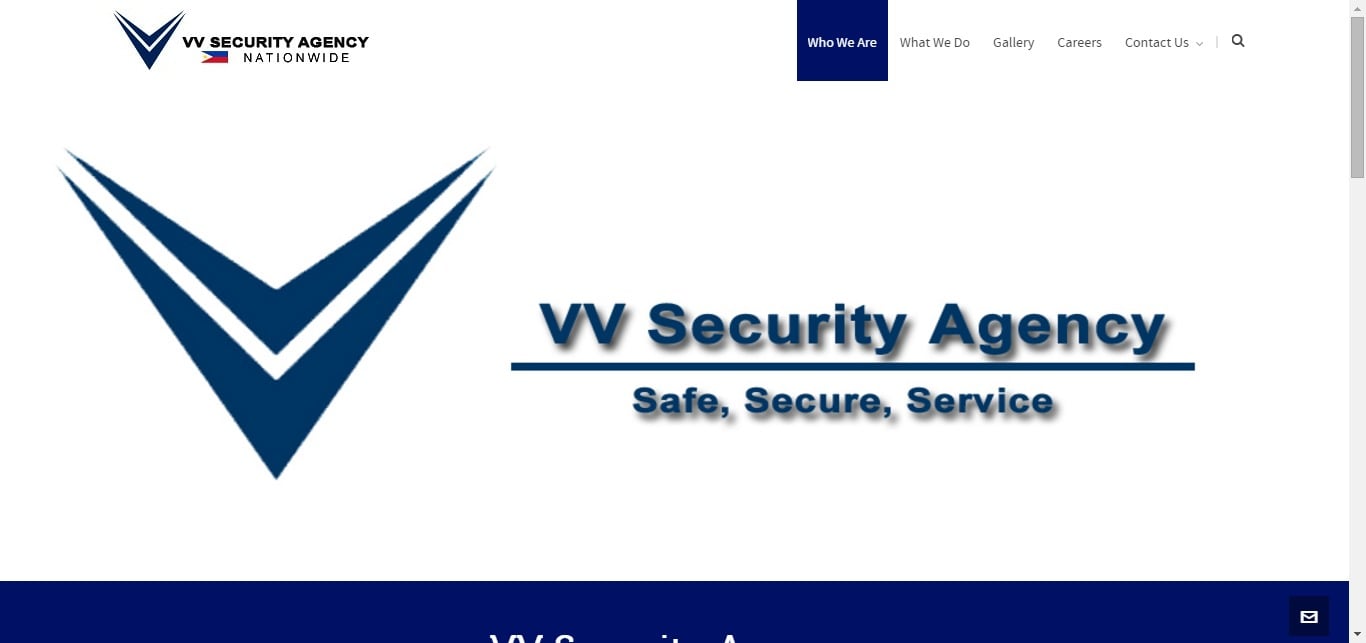 VV Security Group
On February 1997, VV Security and Allied Services, Inc., was established and engaged in the business by providing Private Security Agency. VV stands for the Jose Vicente I. Cabrera Sr. and his son Jose Vicente T. Cabrera Jr. The first objective of the company was to have a permanent license given by PNP Office.
After a year, VV Security and Allied Services reached the number of guards where the PNP requirements to have at least 200 guards deployment.
Contact Details
Ready to work with us?
Tell us about your project.