SERVICES
Social Media
Marketing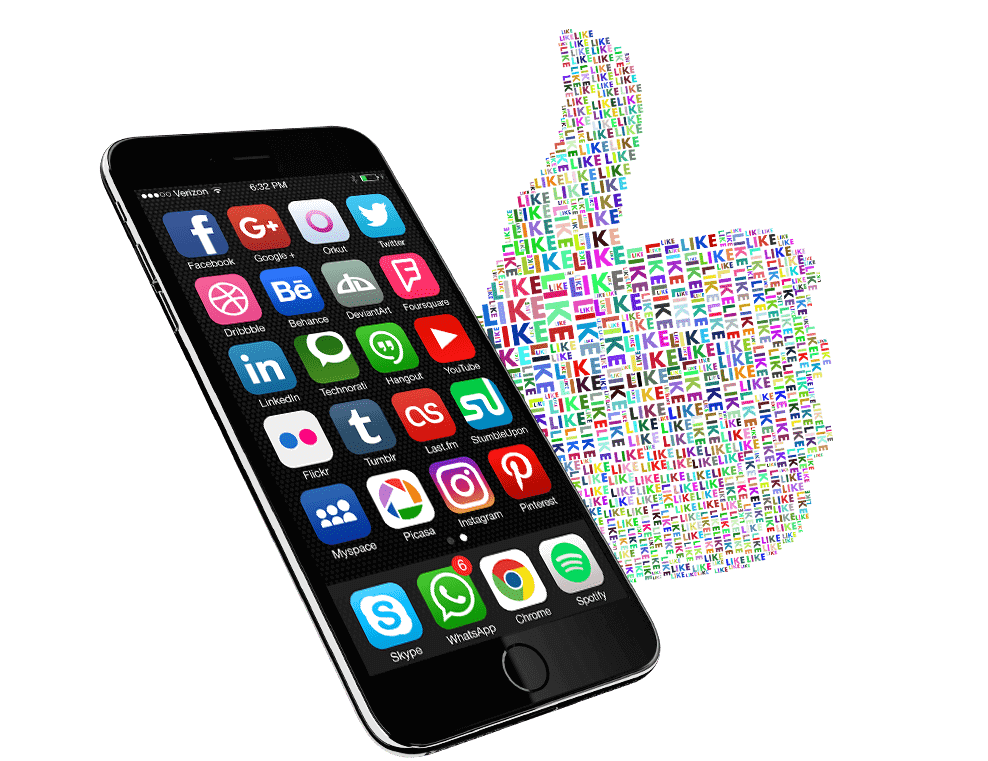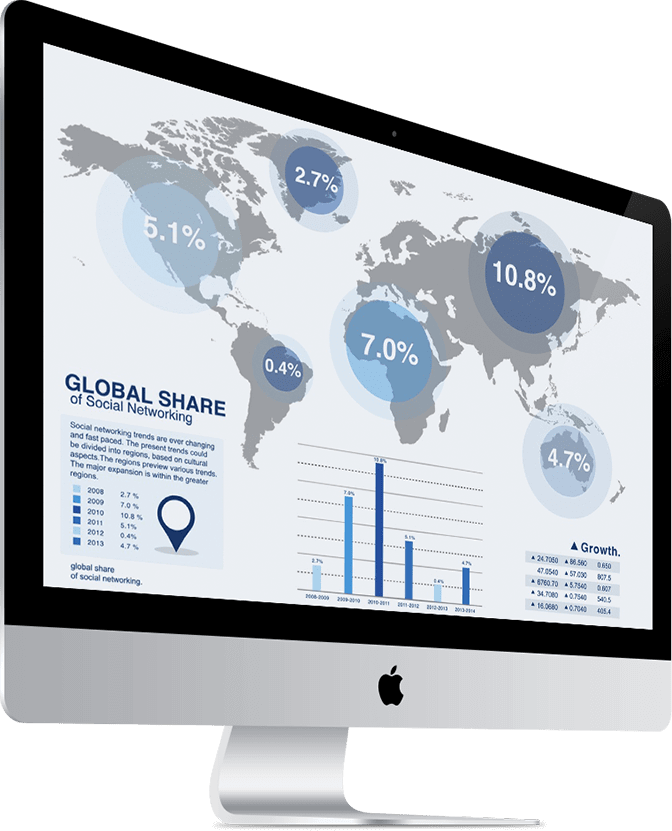 Give your business
personality and a voice through Social Media Marketing Services
Build Up Your Brand's Identity and Following
Until a few years ago, social media was all about keeping in touch with friends and family. Today, it has evolved into an ideal platform where you can create an active following for your business!
Get social media marketing services in the Philippines from our digital marketing team to help you: 
Manage all your platforms in one efficient way

Create an online image that is bound to attract followers

Engage a large consumer base

Connect and interact with your customers.

Promote your brand 

Drive your targeted traffic to your website.

 
The more active you are in social media, the more relationships you build with your customers. More importantly, the more they feel that they are really dealing with a human being, rather than just a business. And our social media marketing team can help you build that relationship while you focus on running your business? 
Why Use
Social Media Marketing?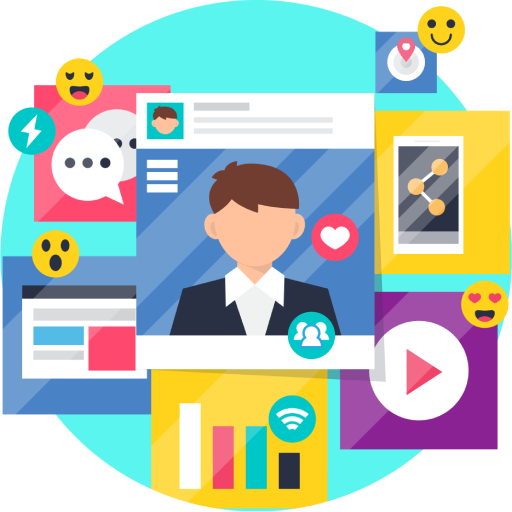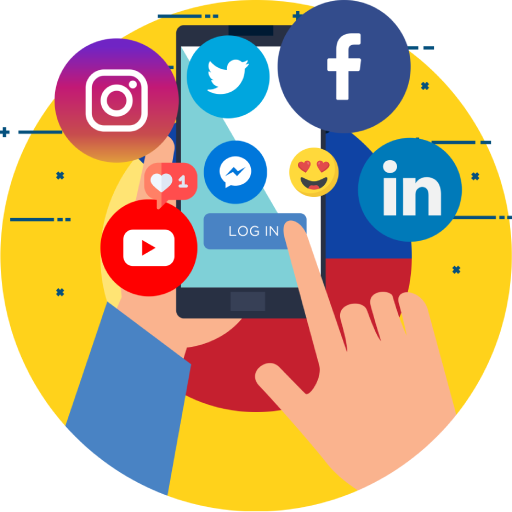 Here's how we set-up
our social media marketing plans:
As a social media marketing agency in the Philippines, we follow a set of plans that enable us to identify the right social media strategies that align with your goals and needs.
Information Gathering
Through a series of calls and discussions, we collect all the necessary information about your business. We ask questions such as
"What are your business goals?"
"What do you want to achieve with social media?"
"What are the platforms you've been using?"
"Who do you want to reach and how do we reach them?"
Social Media Pages Audit
In this stage, we identify what strategies and elements are missing with your current social media campaigns. We also assess what elements are working so that they can be improved more. Audits are all about maximizing the strengths and finding opportunities to better weaknesses — and we hope to do that for your social media!
Setting Metrics and KPIs
Social media marketing performance, like other digital marketing strategies, are measured and identified through metrics and key performance indicators (KPI). This allows us to have clear markers of what works and what doesn't.
Identifying Your Target Social Media Audience
This part of the process determines who you want to reach and understanding what posts will work for them. What tone of voice will match and attract them? What type of persona should you establish to build rapport with them? What colors and language should you use to target them?
Planning and Creating Your Social Media Content
Once we've identified your goals, target metrics, and audience, it's time for us to create your social media content. We also ensure that copies, graphics, videos, and other elements take into account social media standards.
Social Media Activities
These recommended strategies include content and images creation, scheduling of posts and running of paid advertisements.
Proposal + Audit
A proposal containing all package inclusions and results of the audit is sent for review and approval to the client to ensure all their wants and needs for their social media marketing plans are accommodated.
Campaign Activation
Once the client gives the go signal, strategies indicated in the proposal will be implemented by the SEO team which consists of social media virtual assistants, web content writers, and graphic designers!
Monthly Reporting
A report is provided every month so that clients are updated and aware of their online presence's progress!
Recent 5 Stars
Client Testimonials
Join us now! Over 1600 completed projects worldwide.
Proposal – Your company provided the best proposal for the price, hands down…and offered more solutions for the cost of the overall project.

Overall Ethics you are the most ethical company we have had the privilege of receiving proposals from.  Our company does not support large offshore companies exploiting computer technicians overseas in their quest for greed.  Your company is Philippine owned as we are very impressed with your ethical code.
All deliverables were promptly delivered. From sales to project managers down to designers/developers. They're very understanding and flexible as well when it comes to project requests/revisions.
We appreciated your help in helping us to go faster!
I can't believe how amazing my virtual assistant is, I went in thinking she would complete small tasks for me and she's completed difficult tasks with such ease in a short time. What I love about my virtual assistant is that she also suggested where I was perhaps not seeing things clearly so she used her initiative and really immersed herself in my project and showed she cared. A project that was taking me so long, was completed efficiently and quickly with such ease. I will continue to use their amazing services. Nothing appeared to be difficult for my virtual assistant.
No task is too big, or too small. The talented team at Syntactics, Inc. are a pleasure to work with.
I am an Australian online marketer who has hired Stephanie & Syntactics regularly over the last 3 years on 50+ small to medium web projects. Ive outsourced everything from graphic design, custom web apps, SEO, online research, virtual assistants & WordPress/Joomla/Magento development work.

Their consistency with the results and high level of communication is why I keep going back to using their services. Testament to Stephanie's management; all projects are streamlined through a project manager with full transparency on costing and timeline scheduling.

The Syntactics team would use their initiative and creativity to take the final result from good to great.
Stephanie and her Syntactics team are consummate professionals. They are diligent, caring, totally understanding and absolutely reliable. They will never hesitate to bend over backwards for the greater good of any project.
Stephanie's Syntactics have done an SEO work for us. I really had no idea back then how much it would help our company. Not only did I start seeing their truly professional work online but also we had so much inquiry for our services that I could barely get back to them.
Stephanie has been a great service provider to my organization. I can always depend on her and her team to complete a project on time and under budget. I will continue to do business with her as long as she will have it.
5 star I love Syntactics! The staff is friendly, compassionate, and enthusiastic about it's projects. Their designers are excellent!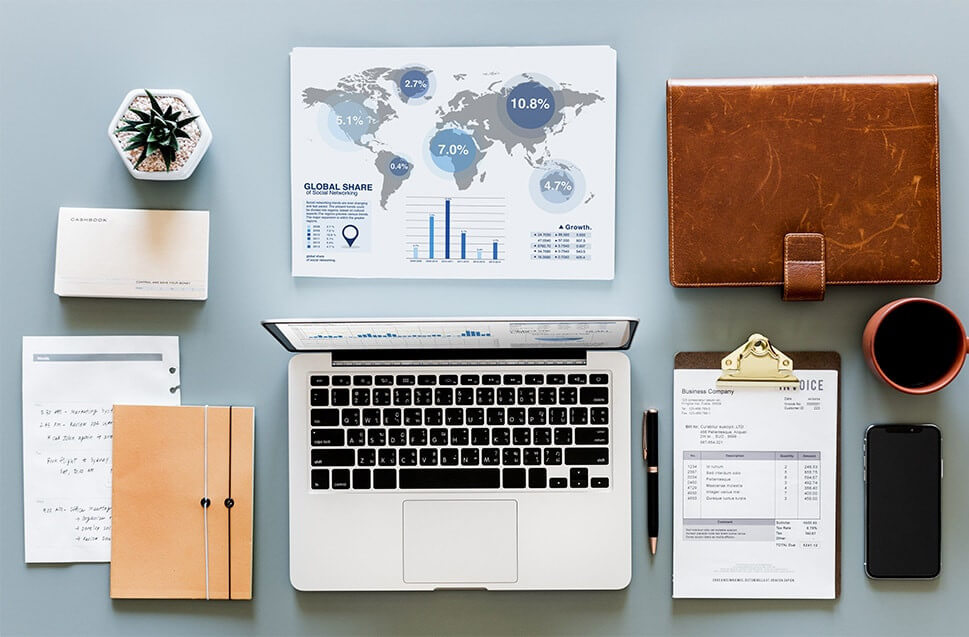 Experience the potential of
social media marketing.

Let our digital marketing team in the Philippines build your online presence!