Improving & Developing Your Sales Influence
Business leaders are adamant in growing their revenues and build a high-performing sales team.
With markets and competition growing at a fast pace, there is always someone out there trying to beat you in every sales opportunity and working hard to take away your current customers.
Sales leaders are on their feet always exploring ways to increase their effectiveness.
As each sales person and buyer is different, there is no one size fits all approach. Sales leaders can maximize the strength of each team member.
Working with sales leaders in our mastermind coaching and sales training boot camps has exposed me on how overwhelming things can get for team leaders and sales agents.
It requires a lot of resilience to become an effective salesperson dealing with buyer's demands, rejection, ignored/unanswered messages, objections, among others.
I work with salespersons on how can they present their offer, products or services, suited on what makes them fascinating to others, the agent's personality/selling style, and adjusted to the customer's buying style.
Through regular mastermind, sales related habit tracking gets formed, monitored, evaluated, and discussed allowing the salesperson to measure, retrospect, and identify improvement commitments.
Things you will learn in our Improving & Developing Your Sales Influence Training:
1. The John Maxwell Team Leadership Game (Sales Edition)
The John Maxwell Team Leadership Game Sales Edition is a comprehensive game based on the teachings of John C. Maxwell.
From sales professionals to business owners to corporate managers and executives, everyone benefits from influencing others towards the desired goal.
The Sales Edition of The John Maxwell Team Leadership Game will engage players in learning how to apply essential sales principles such as rapport, trust, credibility, buy-in, and persuasion.
2. Learning About Your Selling Style & Customer's Buying Style
Everyone you encounter is motivated differently, communicates differently, views tasks and relationships differently. Understand how others are different and how to work with each personality. Discover your selling style, customer's buying style, and engaging your sales people.
3. The Seven Ways to Fascinate
Discover your most inspiring traits and how to apply this learning so your team can operate at its fullest potential.
4. Five Keys to Increasing Your Sales Influence
Practical and actionable skills you can use to increase your success in every sales conversation and improve your sales results.
5. Everyone Communicates Few Connect
Learn how to identify and relate to others in a way that increases your influence with them. To be a successful leader, you need to learn to communicate in a way that connects with others.
If you can connect with others – one-on-one, group, and with an audience – your sense of community improves your ability to create teamwork increases, and your influence skyrockets.
People who connect with others have better relationships, experience less conflict, and get more things done than those who cannot connect. Leaders who have learned the art of connection are able to communicate their ideas persuasively, establishing buy-in, and attract followers.
Worksheets will be provided to help participants put the learnings into practice.
Workshop Fee Basic Class:
(Includes snacks, lunch, & certificate)
Early bird promo till August 20th at P2,499.
August 21st to the 28th at P2749.
August 28 to September 13 at P3,000.
ABOUT THE SPEAKER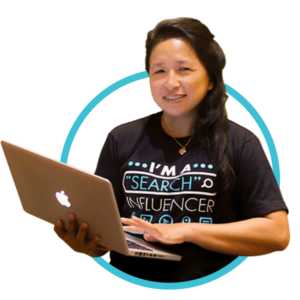 Janette Toral is a multi-awarded e-commerce advocate and digital influencer. At her highest value, she provides independent insights.
She is a Fascinate Certified Advisor, Certified ScrumMaster & Product Owner, Canva Certified Creative, and Global Leadership Assessment 360 Certified Practitioner.
She is an Independent Executive Director, Certified Coach, Speaker, Behavioral Analysis Consultant, Trainer, Youth Facilitator with The John Maxwell Team.
She is a Certified Executive Coach and Certified TEAM Coach with Marshall Goldsmith Stakeholder Centered Coaching.
Distinguished expert for 2nd & 3rd Expert Committee of APEC E-Commerce Business Alliance (June 2016 to September 2022).
She helped the Department of Trade and Industry in crafting the Philippines E-Commerce Roadmap (2016-2020) released last February 2, 2016.
She participated in the International Visitors Leadership Program 2011 (individual program) sponsored by the U.S. Embassy. Featured as 1 of the 6 women innovator at the APEC Women and Economy Summit 2011, San Francisco, USA.
Former technical consultant/executive director of the Congressional Oversight Committee for the E-Commerce Law. She worked on policy creation in consumer protection (value added services, e-commerce, e-banking), data privacy for the private sector, & e-payment in government.
As founding president of Philippine Internet Commerce Society, she worked on the passage of Y2K Law & E-Commerce Law. Retired in 2002. Former board member of Philippine Computer Emergency Response Team (PH-CERT), Internet & Mobile Marketing Association of the Philippines (IMMAP), Philippine Macintosh Users Group (PhilMUG).
Slots are limited and we will be closing registration once seats are filled. Secure your spot now!
For more information contact Marvin at 09650436597