2-Day WordPress Training & Workshop
(Students Edition)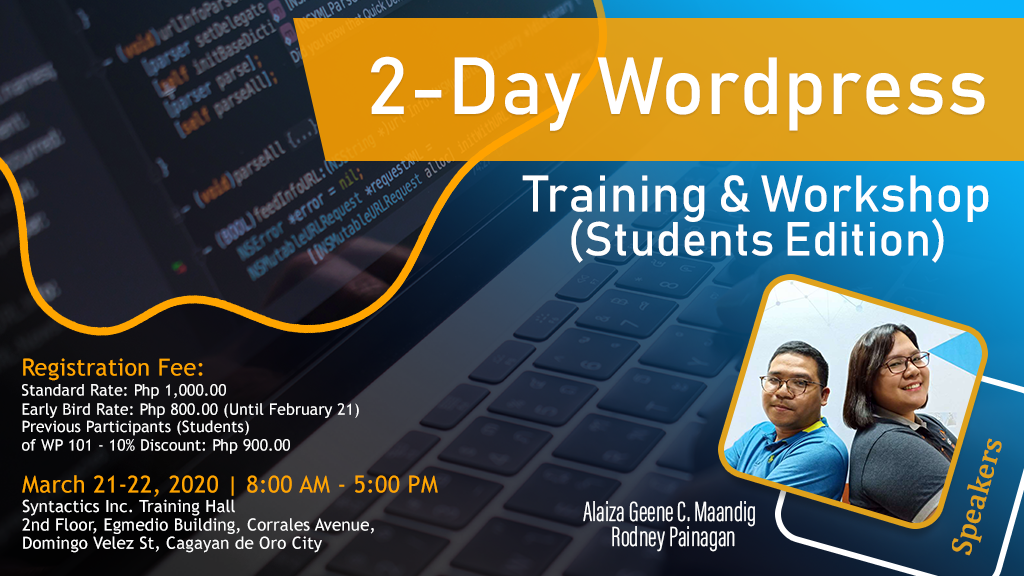 ABOUT THE EVENT
Are you a student that's looking into jump-starting your journey in web development? Get a head start in your web development career and learn the basics of running your own website using two of the most popular tools available, PHP and WordPress. Interested students may join a two-day training session and workshop led by experienced web developers to gain an understanding of what it's like working with this powerful programming language and Content Management System (CMS). Get a glimpse of how you can run the behind the scenes of most websites.
WORKSHOP FEE: (Includes snacks, lunch, & certificate)
Standard Rate: Php 1,000.00
Early Bird Rate: Php 800.00   (Until February 21)
Previous Participants (Students) of WP 101 – 10% Discount : Php 900.00
WHAT YOU'LL LEARN
Brief Introduction to WordPress

Components needed in WordPress

Tools Needed

WordPress Back-End Administration

Customizing your WordPress

Slicing HTML –> WordPress

Theme Development (Theme Options)
REQUIREMENTS
Must already have an idea on how PHP works and web development

Bring Laptop for the hands-on activity

Installed XAMPP, Laragon, or the like
ABOUT THE SPEAKER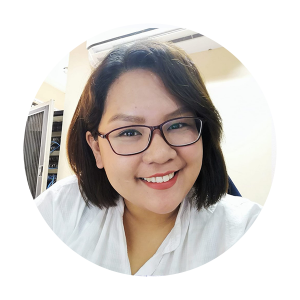 Alaiza Geene Maandig-Salcedo
Web Assistant Engineering Lead, Syntactics, Inc.
While Ms. Alaiza's talks mainly focus on Women Empowerment & Leadership, she also has an abundance of experience sharing her knowledge regarding women in tech. Her affiliations in Women Who Code Manila-CDO and Google Developers Group (GDG) CDO show her competence in her fields.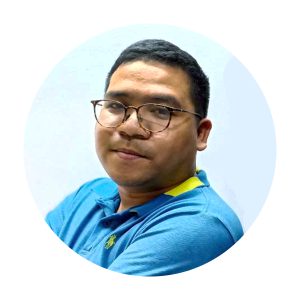 Rodney Painagan
Web Engineering Team Lead, Syntactics, Inc.
Mr. Rodney is an expert in server administration, mobile app development, CodeIgniter, Laravel, PHP, and more. He is responsible for keeping web developers in tiptop condition and staying on top of the latest web development trends.
Slots are limited and we will be closing registration once seats are filled. Secure your spot now!
For more information contact Nervie at 09268253807