We Empower Your Business
Through I.T. Solutions!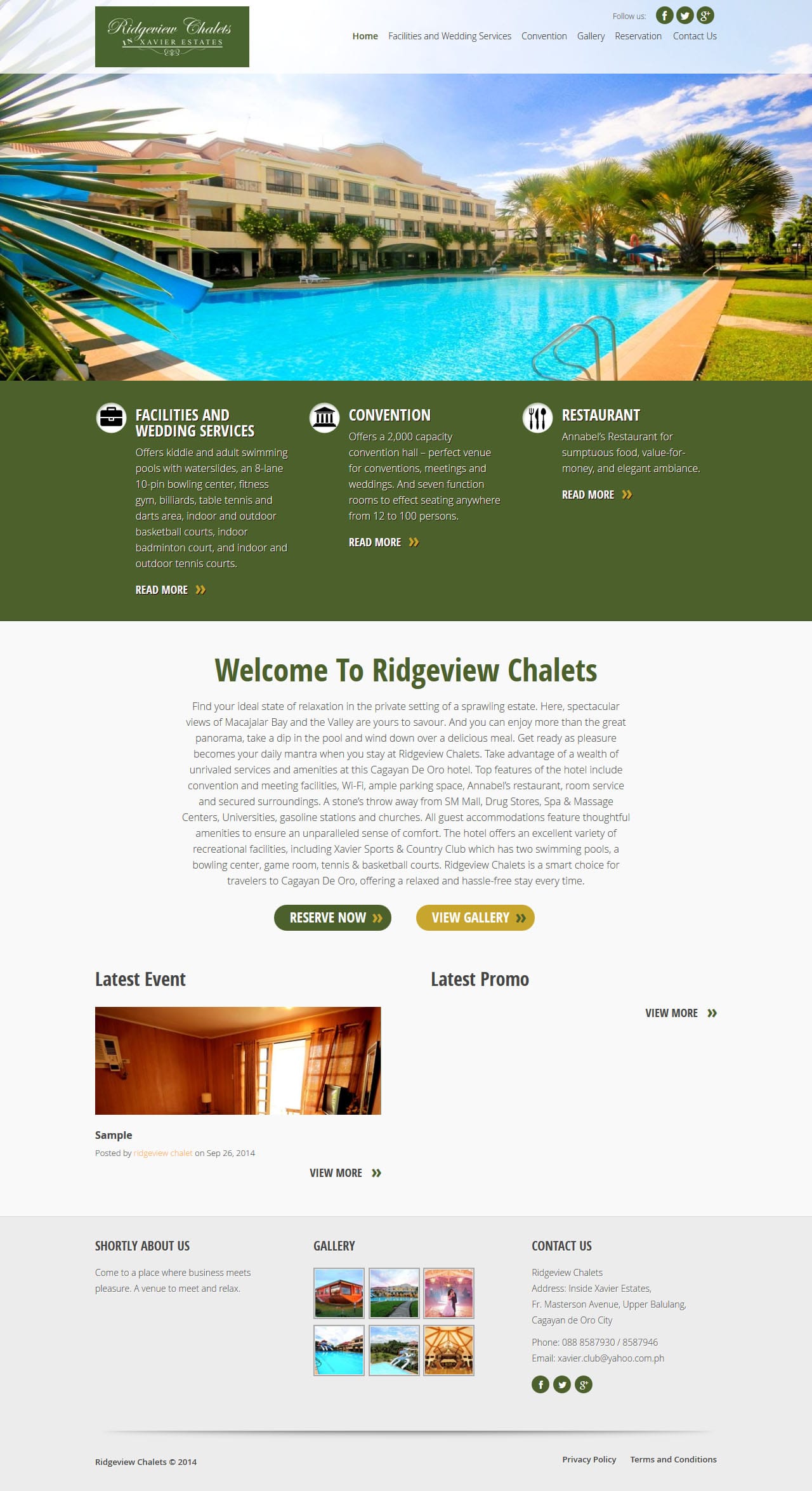 Ridge View Chalets
you are traveling to Cagayan de Oro city, Ridge View
Chalets is the best place where you can relax after a busy day as it is located in a tranquil
surrounding overlooking the Macajalar Bay. It is located in a safe and high-end subdivision.
Contact Details
Ready to work with us?
Tell us about your project.