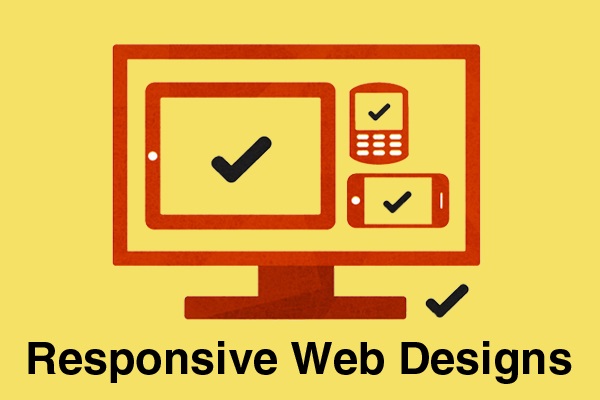 May 8, 2014
Responsive Web Designs: 5 Surprising Reasons Why You Should Switch
The demand for responsive and mobile-friendly website design has increased as more and more people are now accessing the Internet using their Smartphones and other mobile gadgets. Everyone, especially dedicated designers in the Philippines, have started ramping up their skills in responsive and mobile-friendly web design and development.
Your website content becomes even more widely available if it can be viewed from any type of device. If you are not yet using responsive web design, there are some good reasons to start doing so.
#1. Google recommends it.
If you can still remember, last 2012 Google's Pierre Far posted the powerful search engine's official "recommendation" on mobile SEO strategies for Smartphones and other mobile devices. Additionally, there are three more reasons supporting such recommendation:
Having a single URL (for the desktop site and website's mobile version) makes it easier for your users to interact with you
It also makes it easier for you to manage Google's link algorithms
Additionally, having one URL and same HTML allow Google to easily crawl and index your site's content.
These reasons alone should make you switch for responsive and mobile-friendly web design now!
#2. Reduce Bounce rate.
On the Internet, a high bounce rate is not good for a website. This is the percentage of visitors who click on your site and will just immediately leave rather than continue browsing the other pages.
One effective solution to help you combat your increasing bounce rate is to invest in responsive and mobile-friendly web design. Many Internet searches revealed that by 2015, mobile web browsing is likely to overpower the desktop Internet usage. If you use responsive web design now, it is guaranteed that you can lower your site's bounce rate.
#3. One URL (for the desktop site and website's mobile version) is equal to one SEO campaign.
Are you managing different SEO campaigns for your desktop and mobile website? Well, good news! With responsive web design, you can now put all your SEO efforts into one website. There is no need for you to promote individual websites giving you an edge over your competitors who are implementing non-responsive websites.
#4. Responsive websites are low maintenance yet have longer lives.
Technology trends change every day and websites need to cope with these to serve their customers better. However, if you have a responsive website there is no need to exert much effort to upgrade your site. Online users may keep updating their devices but your website will not need extensive updating to keep up with modern mobile gadgets.
#5. Guaranteed ROI (Return of Investment).
A large percentage of mobile searches lead to online shopping and visiting business websites. If you want to reach more audience than your competitors, go for a responsive website. Remember, the more visitors you have, the more your conversion rate will increase.
This information tells you that the ideal website in today's "Technological Age" is one that looks equally good on all types of device. If you do not have a website that is responsive, now is the best time to plan on making one. Otherwise, you will be losing many of your prospective customers.
Can you think of any other reason why websites should be responsive? Share it with us!
The decision to switch is happening worldwide and you'll rarely find websites that aren't responsive yet. Even with companies and developers in the Philippines, responsive web designs have become somewhat of a staple.