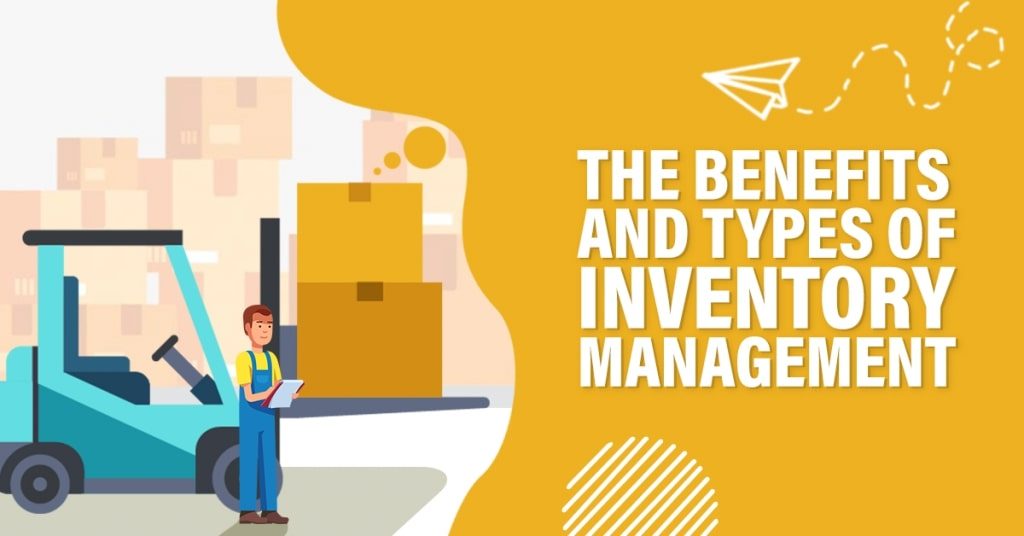 May 10, 2021
The Benefits and Types of Inventory Analysis Methods
Inventory Analysis is the process of determining the right amount of stock to keep on hand while considering their respective customer demands. The process makes it possible for businesses to avoid spending too much on storage. Also, it requires that you use a balance sheet to analyze the carrying costs of goods sold, on hand, and for order. As such, it is essential to practice systematic and real-time analysis of the amount of inventory you have. In doing so, you have better control over it when running your business. Today, let us know some common types of inventory analysis methods you can use in your business. Also, let us learn the benefits that you can get when using them.
What are the Benefits of Inventory Analysis?
Inventory analysis methods are so crucial to your business. They contribute a lot to your Inventory Manager's decision on what steps to take to protect valuable assets. Also, inventory analysis – along with managing inventory and classifying your products – can help improve your policies for better inventory control. Furthermore, you can use an online inventory management system for faster and more convenient management of inventory.
Then, when you analyze inventory, you allow for a better return on investment (ROI) for your company. ROI is the deciding factor of whether a company meets its money rules and is still worth continuing its operations. As such, through inventory analysis, you also help significantly reduce lost sales. You can do this because inventory analysis allows you to identify the amount of stock to keep on hand. Consequently, these are the goods or products that you deem more likely to sell. Moreover, you also help increase customer loyalty because you can provide the products they need since you keep finished goods.
Additionally, analyzing inventory helps your business in:
establishing a proper warehouse layout
reducing lead time in acquiring raw materials and sellable items
implementing proper authorization
correct item classification for better cost management
adequate management of dormant inventory items
improving utilization of the company's capital
improving cash flow and profit margins
future identification of possible opportunities or losses
What Common Inventory Analysis Methods Can I Use?
ABC Analysis
First, we have the ABC analysis method. It is an inventory analysis method that categorizes items based on their annual consumption value. Sometimes, inventory managers use Pareto's Principle for classification. As such, it classifies the essential items in a particular group. Usually, this particular group constitutes a small portion of the total items in said group. Then, the majority of the items – as a whole – will seem to be of minor significance. So, here is how the ABC analysis looks like:
A: 10% of total inventory on hand, contributing to 70% of total consumption value.
B: 20% of total inventory, which accounts for about 20% of the total consumption value.
C: 70% of total inventory, which accounts for only 10% of the total consumption value.
You can further supplement this method with the XYZ analysis. It helps forecast the difficulty of selling a particular item. Therefore, X are those that are easier to sell, whereas Z classifies items that are most difficult to sell.
FSN Analysis
Then, we have another inventory analysis method that you can use, the FSN analysis. It classifies inventory based on quantity, consumption rate, and frequency of issues and uses. As such, here is the primary depiction of the FSN Analysis:
Fast Moving (F) – items that are frequently issued/used.
Slow Moving (S) – items that are issued/used less for a certain period.
Non-Moving (N) – items that are not issued/used for more than a particular duration.
VED Analysis
Next, you can use the VED analysis method. It is an inventory analysis method whose classification is dependent on the user's experience and perception. It classifies inventory according to the relative importance of certain items to other items, like spare parts. Thus, when performing the VED analysis, you organize the items into three categories, which include:
Vital – inventory that you need to keep in stock consistently.
Essential – keeping a minimum supply of this inventory is enough.
Desirable – optional; operations can run with or without it.
HML Analysis
Then, we have the HML analysis method. It is another inventory analysis method that classifies inventory according to a product's unit price. As such, this method for inventory writes or lists down products or items under the following classifications:
High Cost (H) – items with high unit value.
Medium Cost (M) – items with medium unit value.
Low Cost (L) – items with low unit value.
SDE Analysis
Lastly, you can use the SDE analysis method. The method classifies inventory based on the availability (freely available or scarce) of an item. It also considers the number of days of its lead time. Thus, this is how you classify using this type of inventory analysis method:
Scarce (S) – usually imported items that require longer lead time.
Difficult (D) – items that require more than a fortnight to be available but less than six months lead time.
Easily Available (E) – readily available items.
Test Out These Inventory Analysis Methods
Overall, we highly recommend that you find time to test out all of these inventory analysis methods in your business. In doing so, you can determine which one you are most comfortable working with. Moreover, it would be best to work with an online inventory system to make your inventory activities more streamlined and efficient.
So, figure out which among these inventory analysis methods is perfect for you and your business. After then, not only will you practice good inventory, but you also help ensure that positive ROI is just within reach!
GENERAL FAQS
What Is Business Inventory Analysis

An Inventory Analysis is a process that comprehends the mix of business process while being aware of the demand for specific products.
What Are The Main Benefits Of Inventory Analysis

An Inventory Analysis helps Inventory Managers decide on what steps to take in protecting valuable assets. It also improves Inventory Control policies. It also helps achieve a better Return On Investment (ROI).
What Are Other Benefits of Inventory Analysis

There are more benefits when you make use of an inventory analysis for your business such as reducing lead time in acquiring sellable items, proper item classification to improve cost management, management of dormant inventory items, among others.
What Are The Common Inventory Analysis Methods

There are 5 common methods and these are the ABC, FSN, VED, HML, and SDE.