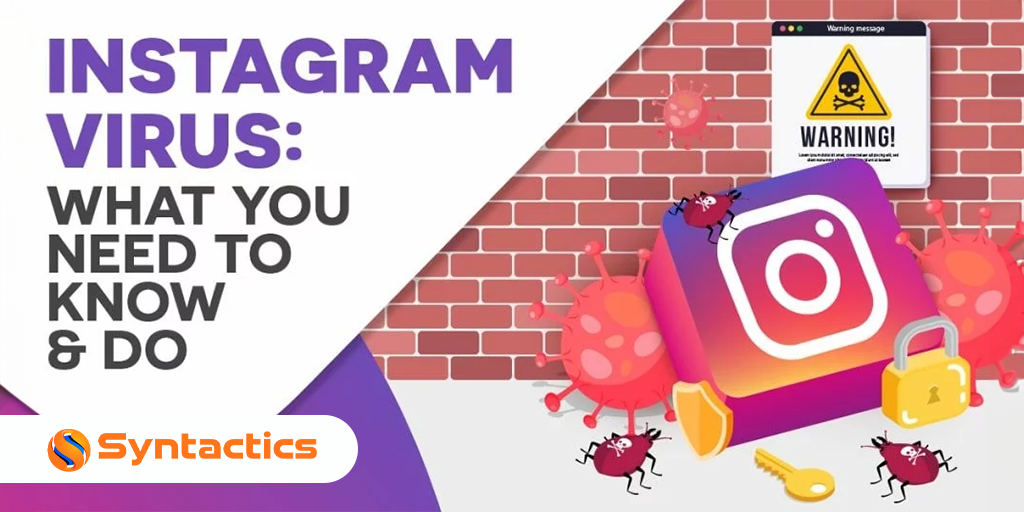 Oct 4, 2023
Instagram Virus: What You Need To Know and Do
If you're an ardent user of social media platforms, there could be a nasty virus waiting in your favorite network. Some viruses may come from the posts and messages that you are seeing. For instance, since 2016, several scams have been used to spread the Instagram Virus and hack people's accounts. 
According to the recent Social Media Marketing Trends, there's an emphasis on using authentic, short-form videos on social networks. Key platforms that prominently feature such content include TikTok and Instagram.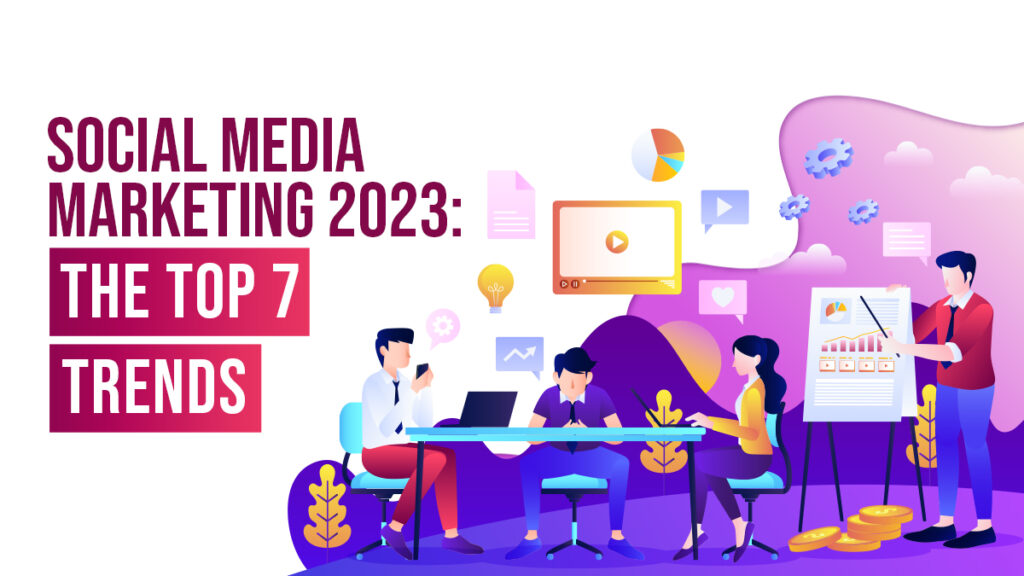 Social media users tend to prefer visual content or platforms that feature it. Regardless, they need to be aware that their accounts are always at constant risk of getting hijacked by malicious individuals or groups.
As a social media user, you must learn about the Instagram Virus. Additionally, you should secure your Instagram account if you ever encounter it. 
The Instagram Virus
Currently, Instagram has a user base of 1.35 billion, making it a prime target for hackers. The term "Instagram Virus" describes the extensive and ever-evolving array of malware viruses and phishing scams on the social networking platform. 
Tell Us About Your Social Media Marketing Needs Now!
Malicious individuals created the virus to lead people to spoof web pages through bogus links. These links can appear in Instagram users' feed posts or on fake profiles' bio sections. 
Thus, the Instagram Virus is a phishing scam or attack that aims to trick users into giving up login information. Instagram users must keep their accounts secure against any cyberattacks.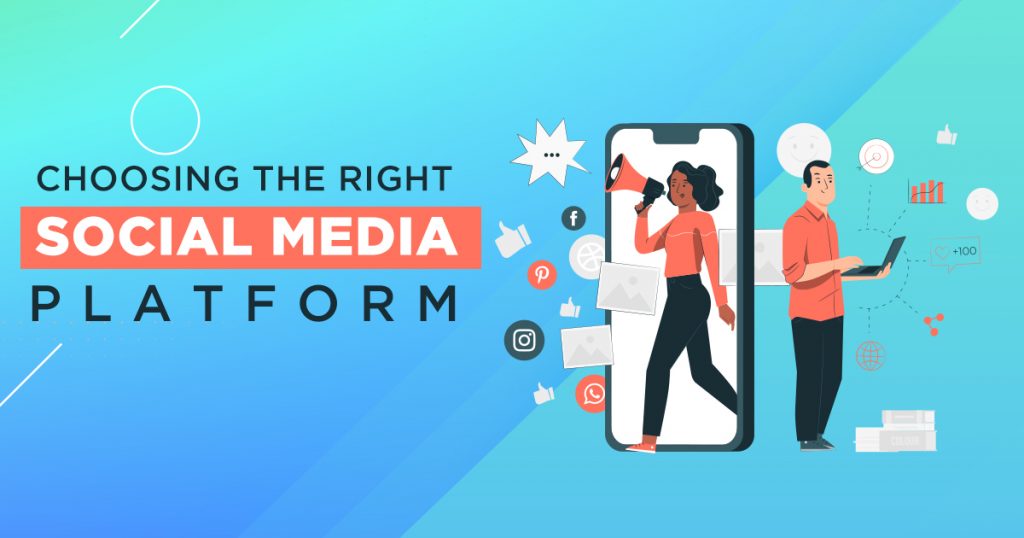 Common Variations of the Virus
Like its traditional and scientific equivalent, the Instagram Virus takes many forms and sizes. Common variations of this Instagram scam include the following:
The Ugly, Nasty, and Hot List; 

The Ray-Ban Scam; and

Who Viewed Your Instagram Profile.
Let's break down each one.
The Ugly List
Using a hacked account, malicious individuals tag followers in a post with a comment stating they're in a supposed list of ugly people. So, tagged comments such as these may look like "OMG, ur included in this list of ugly people" or "wow, your account is ranked #15 in this ugly list."
As a tagged user, you'll receive a notification with a link that supposedly leads you to the list. But once you tap on it, it'll ask you to log in using your Instagram account information. 
Thus, after successfully logging in, the people behind the Ugly List will have your account details. Then, much like a domino effect, they will use your account to continue posting the Ugly List and tag your followers this time.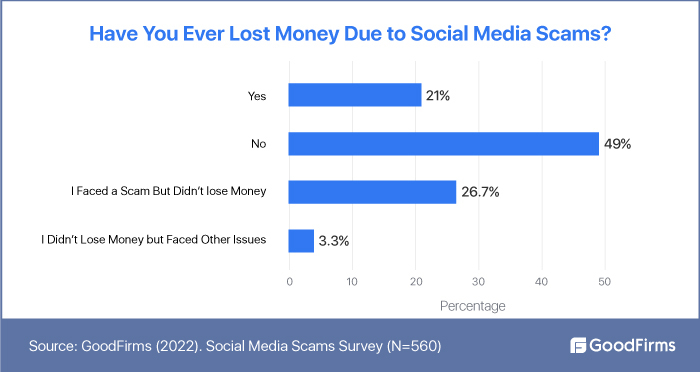 Source: GoodFirms.
The Nasty List
The Nasty List Instagram virus differs slightly from the Ugly List but works similarly. However, it uses direct messaging instead of tagging people in posts or comments to target their victims.
As a tagged user, you will typically receive a direct message from a hacked account telling you how you are on a list of unattractive Instagram users. 
Usually, the message includes a user's clickable account handle. So, once you tap on it, it will take you to their profile. On that profile, you will see a link in the website section. A corresponding bio description will instruct you to click the website link to see your rankings. 
Much like the Ugly List, it will lead you to a fake login page asking you to log in using your Instagram account details.
The Hot List
The Hot List virus is very similar to The Nasty List Instagram virus. However, the Hot List virus tricks people into thinking they are part of a list of hot and attractive users. It aims to collect users' account details and information, similar to the Ugly and Nasty List scams.
The Ray-Ban scam
In addition to getting your attention through an Ugly, Nasty, or Hot List, scammers can use promotions for fake Ray-Ban glasses discounts. They use these ads, which can promise up to 90% off the luxury brand's glasses, to entice you to click links that infect you with the virus.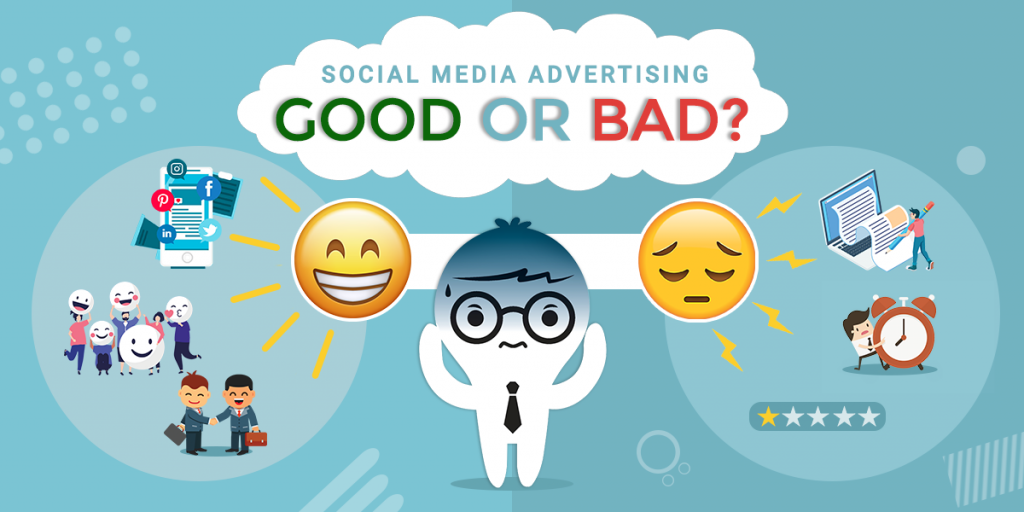 If you click on the link in these posts, you'll be taken to a scam website that only looks like a real Ray-Ban online shop. So, don't fall for offers that seem too good to be true!
Who Viewed Your Instagram Profile
Some apps claim to let you see a list of Instagram users who have viewed your profile. These applications are also rampant on social networking sites and platforms like Twitter and Facebook. 
However, the platforms do not publicize this information for privacy reasons. Thus, any websites, platforms, or applications claiming to do so are lying. Similar to the previous viruses, these apps will ask you to log in using your Instagram account details so they can take it over.
Bolster Your Agency's Cybersecurity
with Bitdefender GravityZone Plans!
Frequently Asked Questions About the Instagram Virus
Can You Get Viruses from Instagram?
Meta takes security seriously and has measures to protect Instagram users. However, individuals on the platform must be cautious and stay safe as there are various security risks still present, such as:
Phishing;

Third-party apps;

Malicious links;

Fake profiles; and

Malware on devices.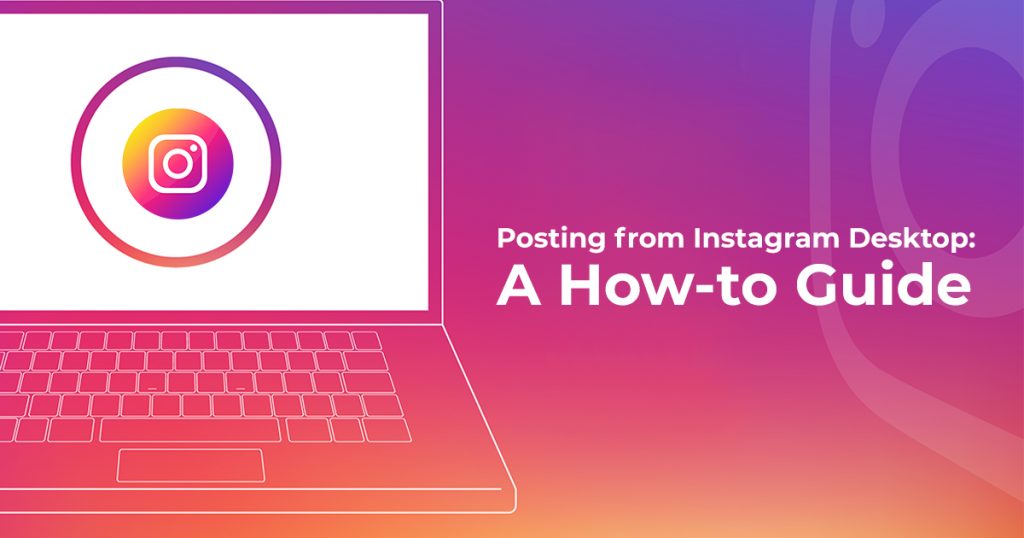 How Can I Tell if I Have an Instagram Virus?
Malicious individuals behind the Instagram virus aim to take over your account to get valuable information, usually through scams. As soon as they have access to your account, they will immediately try to change your password. 
When you start seeing new posts or notice that some details on your account have changed, then there's a chance that you have the virus. When you try to log into your account, and the login details do not work, that's a more evident sign that you have become a victim of the virus.
How Did I Get It?
As mentioned above, there are several ways that you can get the Instagram virus. You could have clicked on a link to what looked like a legitimate Instagram login page. Moreover, if you entered your Instagram login details into that site, the hackers will have already used that information to hack into your account.
How Do I Get Rid of It?
To get rid of the Instagram virus and secure your Instagram account, you must change your password immediately. But this only works if you still have access to your account.
You can also prevent it from disrupting your Instagram experience in the future.
How Do I Avoid It?
To ensure your account's safety, head to your profile and click the Menu tab.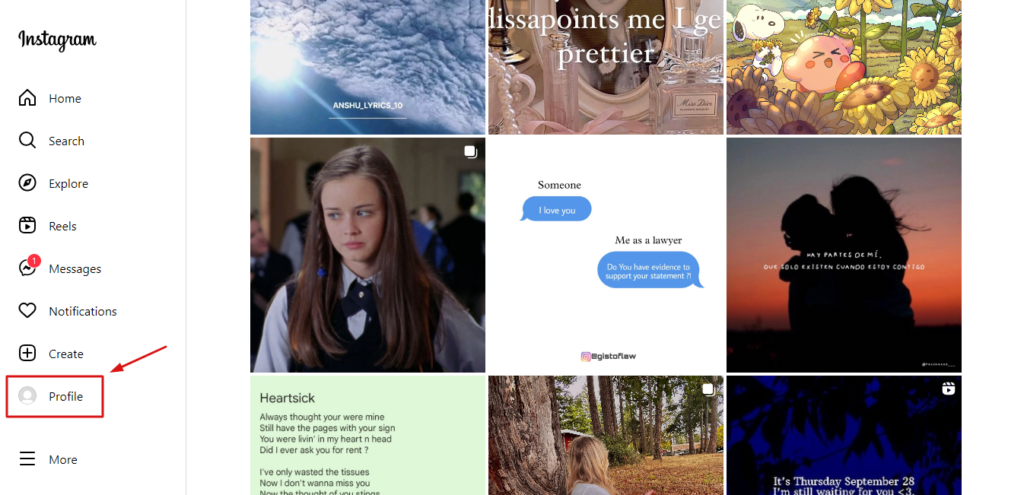 Then, tap on Settings or the gear icon. 

A popup will appear, so you must click Privacy and Security.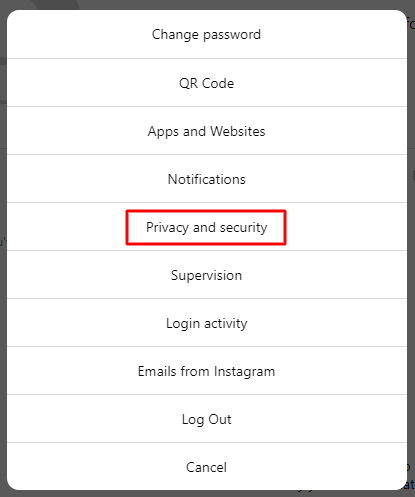 Click the Change Password tab to change or update your Instagram password. Users must create strong passwords on Instagram to secure their accounts.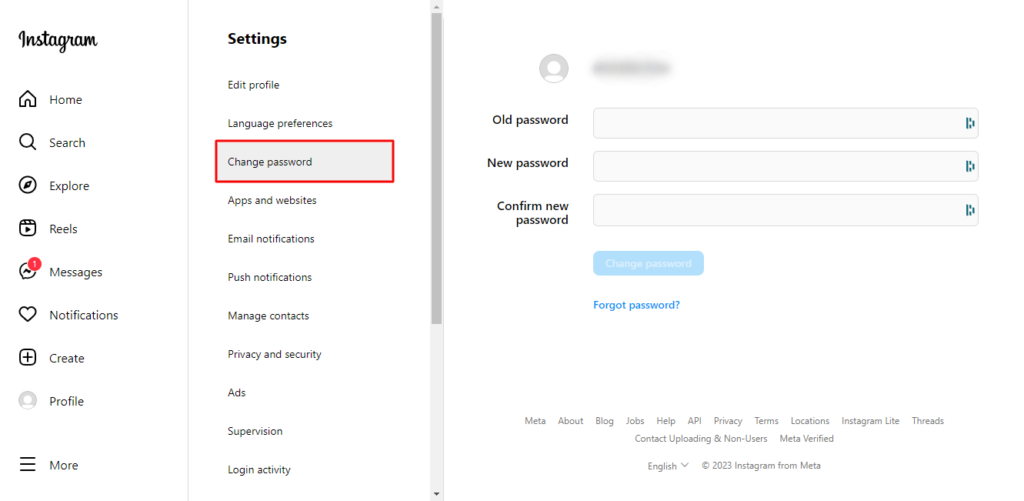 An IT company will recommend that you enable Two-Factor Authentication for added security. Fortunately, you can activate it on Instagram from the Privacy and Security tab.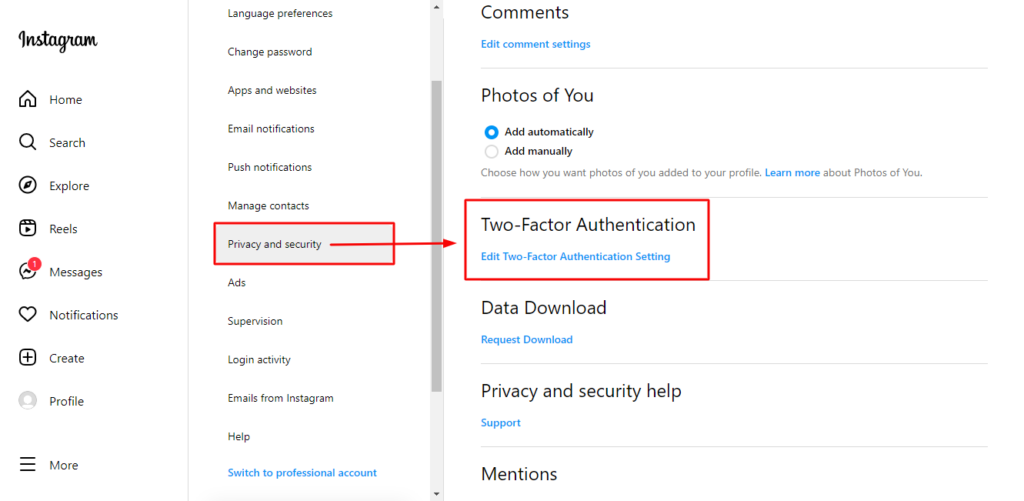 But if you can't access your Instagram account, proceed to the Instagram Help Center to take the necessary steps to regain access. Another security measure a user can do is to revoke all access to suspicious third-party apps or sites. Do this by heading to the Apps and Websites tab in Settings.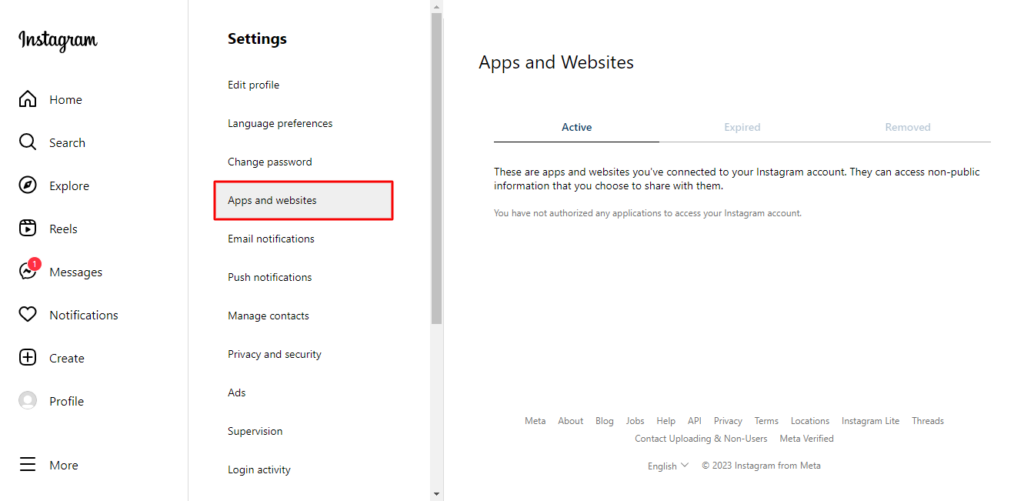 Also, regularly scan your devices for malware using antivirus software. An IT company in the Philippines can provide the best security measures for your social media accounts and websites.
Defend Your Data with Our Web Security Solutions!
How Else Can I Secure My Account Against Viruses?
Malicious individuals designed the Instagram virus to trick people into giving their account login information in the sneakiest ways possible. Thus, you should take note of the following tips:
Do not click on a link too quickly. Instead, use search engines to see if the link's main address is trustworthy.

Steer clear of third-party applications that claim to tell you who recently checked your profile.

Never trust profiles with no posts but bio descriptions inviting you to visit their website.

Avoid clicking post/comment tags or messages saying you're included in some "list."
You can also follow the best practices for website and Mobile App Security.
Don't Take the Instagram Virus Lightly!
You must be proactive and ensure that malicious individuals can never access your personal information. So, secure your Instagram account by using strong passwords and two-factor authentication!
However, if you've already fallen victim to phishing scams, don't wait for more damage to be done. Thus, you should seek help from an IT company to immediately eliminate viruses from phishing scams on your Instagram account.
Safeguard your online reputation and protect your and your followers' safety with an IT Company from the Philippines. Secure your Instagram account against the Instagram Virus today!