Apr 24, 2020
Everything You Need To Know About Retina Ready Design
While it was originally used at Apple, the term "Retina Ready" or "Retina Display" has now become widespread. Android and other development teams outside of the company are now also using this principle in their own websites and software. And as being Retina Ready makes its way into everyday conversations, it's safe to say that we may see it become the norm in no time. Stay one step ahead of your competition. Here's what you need to know about Retina Ready design:
Terms
Pixels are essentially the smallest unit of measurement for digital images and graphics. Thus, users call images "pixelated" when they distinguish individual pixels from one another. It's important to note that most users consider layouts without any signs of pixelation Retina Ready.

A device's

screen resolution

describes the number of pixels found in the screen's grid. Teams usually write this as the number of pixels displayed horizontally by the number displayed vertically (e.g. 1024×768).

On the other hand, a device's

screen size

only describes its physical dimensions in inches (e.g. 4.7" for devices that measure 4.1" x 2.3").

Pixel Density

or Screen Density is measured by a device's number of Pixels Per Inch (PPI). You can calculate this using both the device's screen size and resolution. As a general rule, the greater a device's PPI, the sharper its display.

Source: pexels.com
Elements
Icon Fonts and SVGs
The majority of individuals and teams use raster images (oftentimes formatted to be JPEGs, PNGs, or GIFs). And while each of them serves their own purposes, these file types were not designed to be able to scale up. In fact, attempting to do so is one of the most common causes of blurred and pixelated images. 
Instead, it's better to use Scalable Vector Graphics (SVG) when you're creating Retina Ready designs. These files are known for resizing themselves to accommodate any amount of pixel density. This way, your design remains crisp and flawless regardless of how much you scale your graphics. As a bonus, it also enables your site to load faster since images won't need to be called from the server. Instead, devices generate their own local copies of the graphics (like logos and buttons) and gradients.
Moreover, a trained Filipino graphic designer may opt to use icon fonts as a replacement for standard images. As its name implies, an icon font acts just like a regular font but produces symbols in place of letters and numerals. These two elements, while they may not be visible to the untrained eye, can easily be major game-changers. In fact, you can call them the most appropriate formats for responsive displays.
Retina.js
When you're looking for WordPress themes, there's no doubt that you can find some which are Retina Ready. However, it's development teams can also make custom-made themes Retina Ready by default if they weren't already during installation. To do so, they'll be using retina.js, an open-source script that allows you to easily serve high-resolution images to Retina Ready displays. Keep in mind that JavaScript (JS) is only supported by most browsers. However, smartphones already enabled support for JS by default.
This also acts as the best alternative solution for instances where you simply can't use the SVG format. Moreover, you can use plugins like WP Retina 2x that automatically generate retina images that follow Apple's naming conventions. This way, you'll have a script that automatically replaces images displayed on your web pages with the highest resolution possible found version in your server.
The Benefits of Retina Ready Design 
When you're a digital by default brand, you shouldn't be surprised when your audience expects nothing short of a clean, crisp web design. As a result of being Retina Ready, your audience will no longer encounter any blurred or pixelated images. However, it's worth noting that this doesn't only apply to images and symbols. On the contrary, it also amplifies the clarity of text fonts as well. This can be one crucial advantage for blogs, journals, magazines, and online libraries and archives. Moreover, mobile users will appreciate the gesture when they're able to increase the page's size without experiencing any decrease in its overall visual appeal.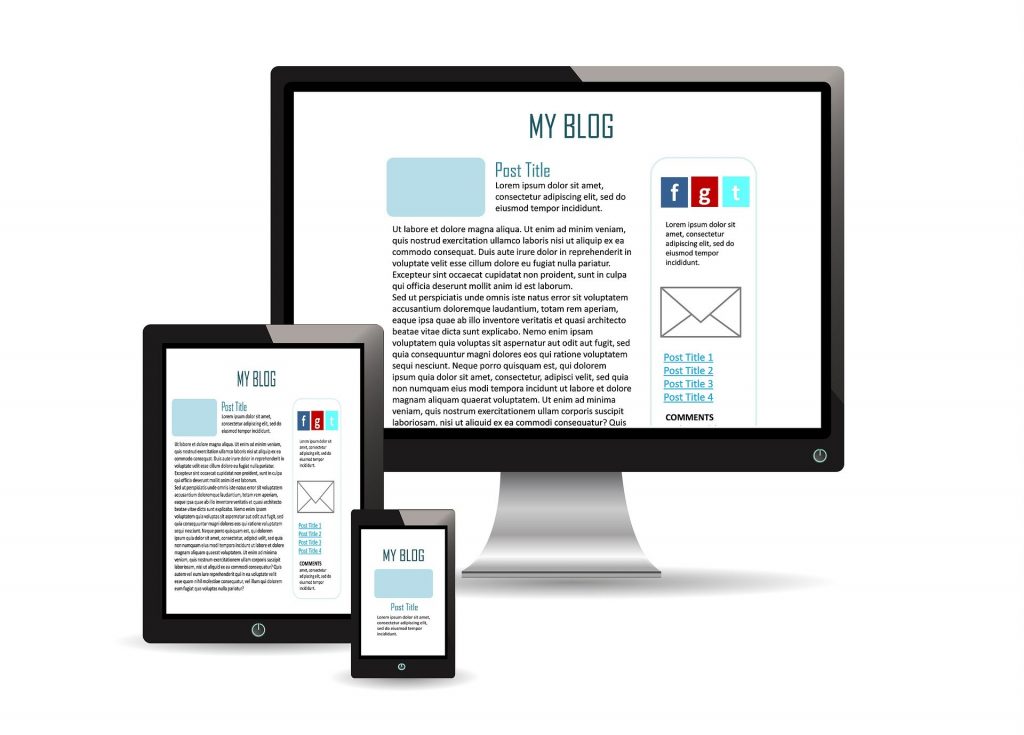 Source: pixabay.com
You can best maximize Retina Ready designs on responsive websites. In reality, they do more than only preventing pages from appearing pixelated to the naked eye. They're also becoming an increasingly popular choice for teams who aim to add interactive elements to the project. You can easily improve your site audience's overall experience when you use Retina Ready design elements. These include anything from Call to Action (CTAs) buttons, subscription forms, and animated infographics, among others. Therefore, not only does it benefit your web development team, but it also helps you increase your Search Engine Optimization (SEO) rankings.
Will you become a Retina Ready website? Let us know in the comments!