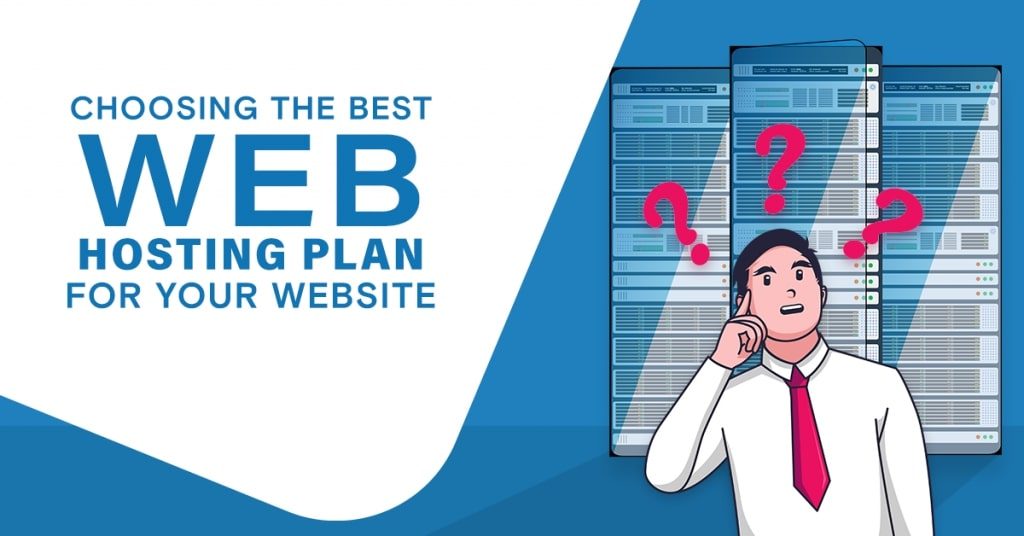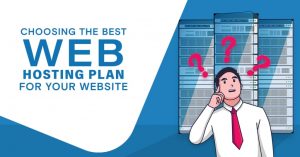 Jul 8, 2022
Choosing The Best Web Hosting Plan For Your Website
Ever wondered about how websites allow you to connect with the individuals and companies that run them? That's the result of having a physical storage location for your site, a quality web hosting provider. Simply put, this stores and safeguards all your information, media files, and overall website. For this reason, Web Hosting Providers often measure and craft their (usually affordable) plans around the disk space you require.
Web Hosting is a service that various sites employ to allow their content to appear on the Internet. Thus, Web Hosting Companies can provide the means for your website to flourish. Their plans allow servers to function as intended. That is, to store and later transfer your images, text, and other critical files.
Also, with the right Fixes for Website Security Vulnerabilities, your files will remain safe and prime for attracting site visitor attention.
How Do You Get the Best and Most Affordable Web Hosting Plans?
So let's say you want to set up your website. One essential step is choosing the perfect Web Hosting Package! Your site relies on files to function, and the importance of Web Hosting can depend on your business nature. Additionally, hosting even affects your website's SEO Rankings.
So, a lot's riding on the sort of Hosting Provider you trust with your website. However, picking the right provider can be easy if you know what you're looking for.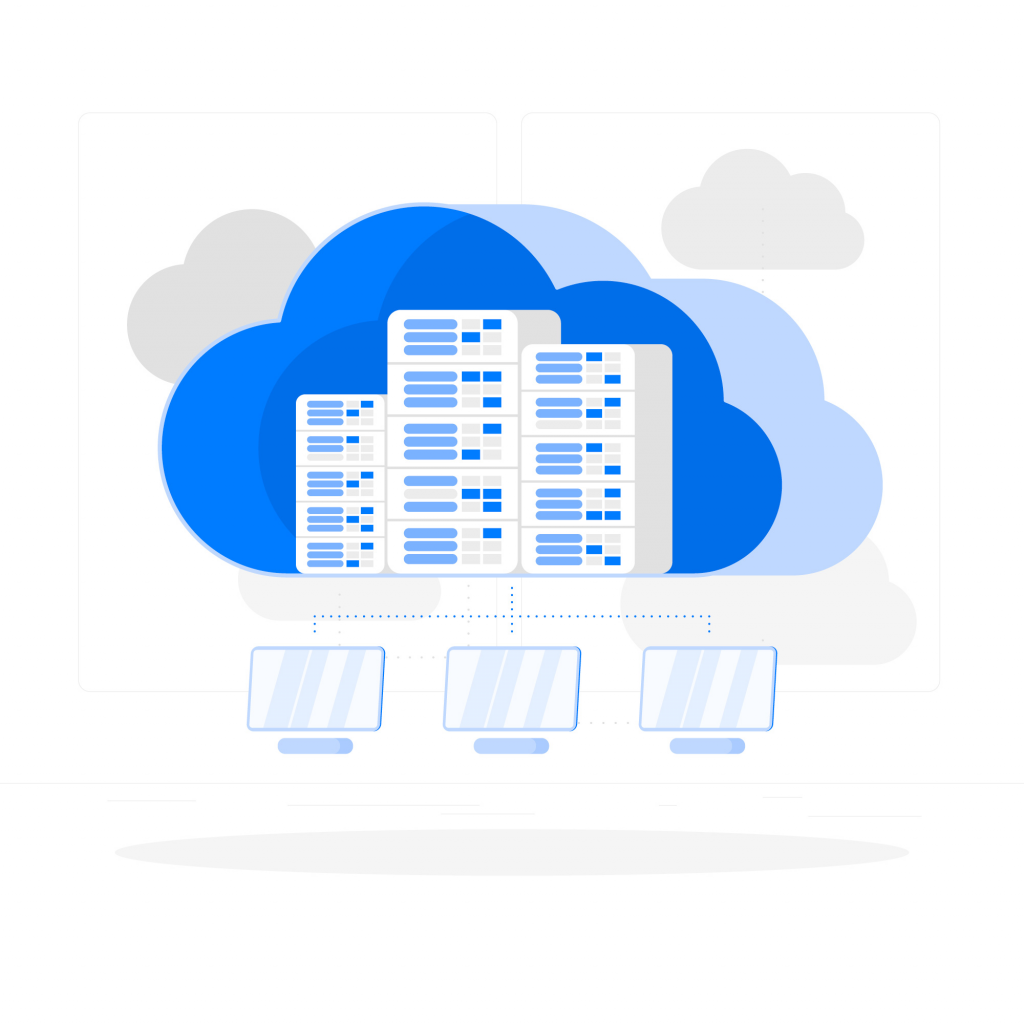 Of course, you need to consider the plan's storage space, bandwidth, and other crucial features. Also, some Hosting Service Providers have different specializations. However, before you pick (or if you want to switch your provider), there are two main factors to consider before you purchase a Hosting Plan:
The Primary Factors to Consider When Choosing Web Hosting Plans
Affordability
Depending on the company, you'll either be paying monthly or annually for a Web Hosting Service. Typically, there are two ways you can pay for your Hosting Plan. Nevertheless, you've got to consult your team for their needs and determine a budget before buying the plan. Also, you must be ready for support or maintenance costs.
Some plans may also have renewal charges. And what if your website gets too big for the current package? You must consider the other perks of your provider's packages. So you have to adjust or upgrade your Web Hosting Service Provider depending on your site's size.
So how much are you willing to invest in your web hosting? Keep in mind that, ideally, you'll have your website up and running for as long as possible. Therefore, you must select the right Web Hosting Plan from a trusted Web Hosting Provider.
Support
Read testimonials from others who have worked with the web host you're considering. Keep in mind that a good web hosting provider is reliable. So, they must provide a consistent uptime guarantee. Too much website downtime can turn visitors and customers away, resulting in lower website rankings.
In addition to Customer Service, you need to find a Web Hosting Provider that provides site backups. Also, websites from an area tend to hire local hosting companies. But even still, there's a chance that your service provider isn't in the same area as your business.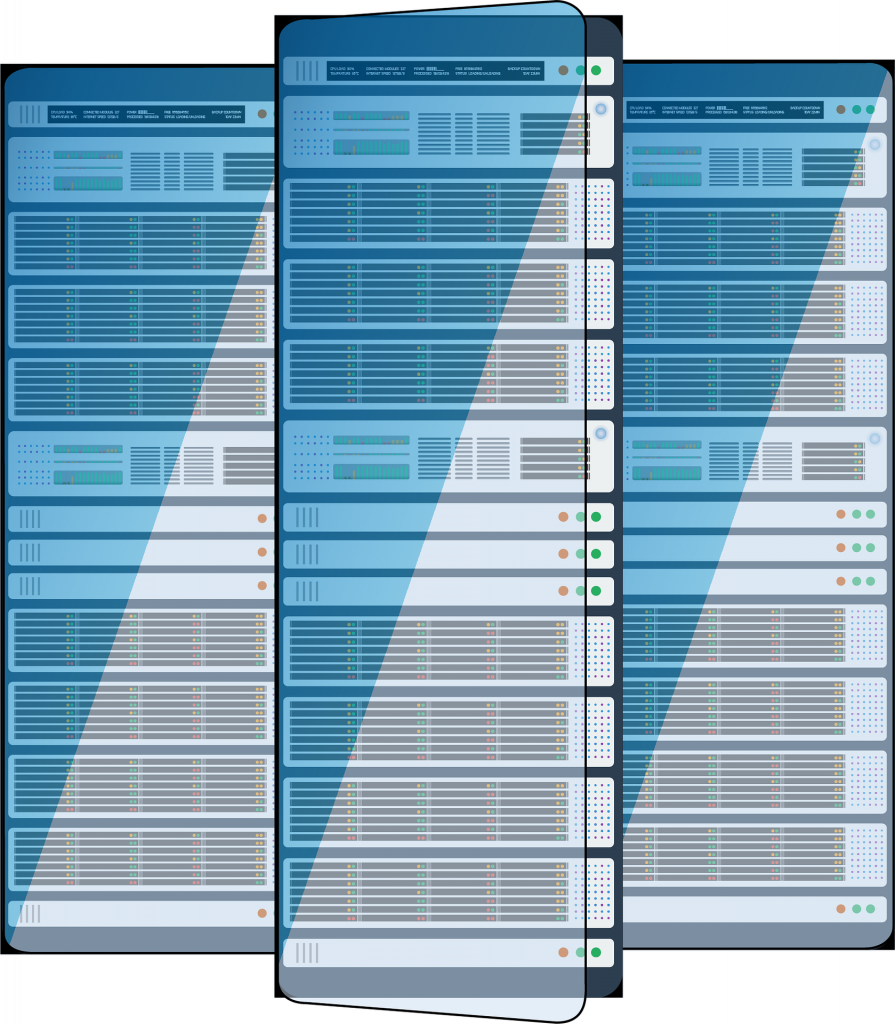 Also, you may not think that you need a round-the-clock customer support team, but it'll come in handy. Moreover, make sure that they can supply you with sufficient bandwidth. This is especially vital for websites that are expected to gain heavy amounts of traffic. Keep in mind that the right hosts will notify you when it's time to upgrade your plan to accommodate your increase in web traffic.
Scalability
When choosing a web hosting solution, you need to consider whether it can meet both the current and the future needs of your business. As your website's traffic grows, for instance, will your hosting plan be able to cope with the increased demand placed on your server(s) while maintaining performance and availability?
While dedicated or shared hosting plans can make scaling a challenge, many cloud-based hosting solutions — Cloudways, for example — enable 1-click scaling, meaning you can add resources such as CPU and RAM on demand. This is especially important for businesses that plan to grow rapidly, as it means they can do so with minimal impact on server performance or website availability.
Web Hosting Plan Types
Now that you know what to look for in a Hosting Provider, it's time to choose a Hosting Plan. There are lots of Web Hosting Types out there, so how would you identify which would be the best for you? As mentioned before, some hosts may offer specialized services. So, searching for the one that suits your site's needs is essential.
First off, the sort of Hosting Plan you need is directly affected by the sort of website you have or are expecting to create. Thus, you need to choose the right type to avoid running into any issues. So check out a few of the most popular Hosting Plan Types to gain some insight:
Shared Hosting
Our first Plan Type on this list, Shared Hosting is one of the most popular and affordable. So, the allocated resources are divided between multiple websites. Consequently, this makes it the most economical choice for beginners.
In addition to being the cheapest plan, Shared Hosting is the most user-friendly option. After all, as offers CPanel, a web hosting control panel. This, in turn, allows you to set up your website with little to no assistance.
This type of Web Hosting Plan is affordable for simpler websites, such as blogs and small businesses. Usually, sites that use Shared Hosting expect between 10,000 to 20,000 visits a month.
Pros of Shared Hosting:
Perfect for beginner/smaller/simpler sites.
Cost-effective and fits smaller budgets.
Doesn't require a lot of resources.
Doesn't need that much technical knowledge to set up.
Cons of Shared Hosting:
Not dedicated/requires sharing server space.
No control over performance issues.
The site loads slower.
Lower uptime rates than most types.
Inflexible/not scalable.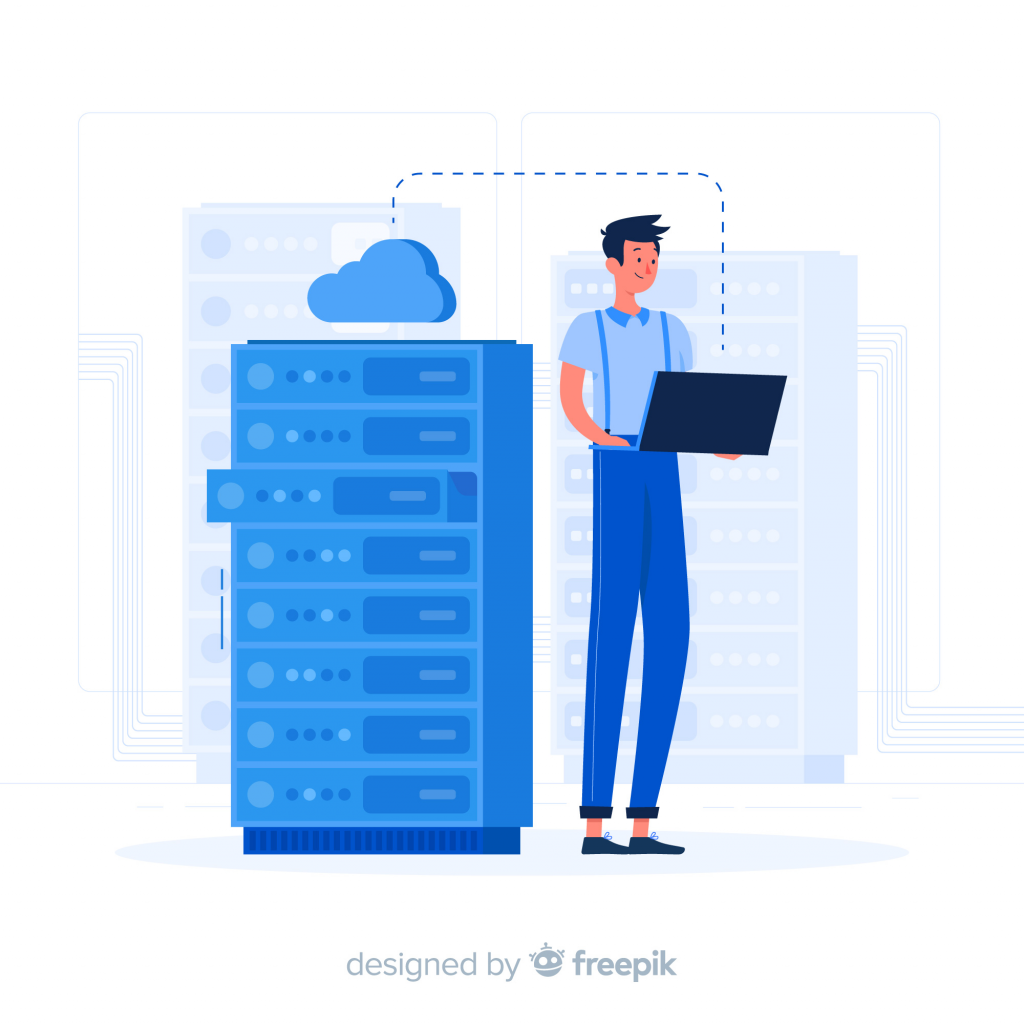 Dedicated Hosting
Want complete control over the physical servers and their optimization? Then you may be expecting upwards of 100,000 monthly visits. With Dedicated Hosting, you'll be guaranteed that the server's resources won't be split with others. You can also choose from the hardware and operating systems available.
Also, a Dedicated Hosting Plan gives you more flexibility. This consequently makes it easier to adjust its setup to meet your overall performance and security needs. Dedicated Hosting means that you get the whole server to yourself and don't have to worry about others on it.
Pros of Dedicated Hosting:
Perfect for more established, larger sites, especially for enterprise-level sites or sites that store sensitive data.
Allows sole control of the server.
More uptime and faster loading speed.
Can add as many configurations as desired.
Can add the best security measures available.
Cons of Dedicated Hosting:
The most expensive Hosting Option or Plan.
Needs plenty of technical expertise and support.
Full responsibility lies in the server owner.
Virtual Private Server (VPS) Hosting
With a VPS, your site may be hosted through multiple servers. Therefore, acquiring a VPS Web Hosting Plan doesn't automatically guarantee you that you won't be sharing resources.
But, there's still a possibility that the servers you use are shared with others. Although, you'll be sharing with significantly fewer people. Think of it as a combination of the Shared and Dedicated Hosting Plans. However, you'll still have more resources, better loading speeds, and uptime rates compared to a Shared Hosting Plan.
So this particular Hosting Option is suitable for businesses on the smaller side that want more website uptime. Thus, this affordable Hosting Plan is vital for sites with larger, more complex files. VPS Hosting Plans also allow you to customize your servers!

Pros of VPS Hosting:
More dedicated server resources.
Allows custom configurations.
Better uptime rates and faster site load speeds.
Cost-effective.
Cons of VPS Hosting:
Still shares the server with other sites.
Not that easy to set up.
Requires some technical knowledge to make custom configurations.
Some control limitations.
Cloud Hosting
Cloud Hosting offers scalability and flexibility. Unlike the other plans, you won't need to pay fixed prices for Cloud Hosting. Instead, you'll only be paying for the resources you utilize.
Furthermore, Cloud Hosting follows a distributed approach. Thus, multiple locations will have backups of your files. So, if you have any issues, downtime is almost nonexistent. After all, even if a server goes down or is otherwise unavailable, other servers can cover for the unavailable one.
Websites for medium and larger companies should rely on Cloud Hosting Plans. This Hosting Type is also excellent for sites with unpredictable traffic. So, you might want to consider Cloud Hosting if you get more than 50,000 monthly visits.
Pros of Cloud Hosting:
Excellent security.
More cost-effective.
Less site downtime and higher performance.
Scalable on-demand.
Cons of Cloud Hosting:
Pricing can differ.
Not as much customization.
Unexpected traffic can hike up costs.
Managed WordPress Web Hosting
WordPress, fresh off its 5.9 release and still rolling out updates, is another great choice for hosting your site. Of course, it only works for websites that are on WordPress. However, WordPress is popular, so with its use comes a potential risk for cyberattacks.
For most WordPress website owners looking for a hosting service, Managed WordPress Web Hosting is the way to go. Of course, there's also its counterpart, Shared WordPress Hosting. But in this case, this Website Host includes several features. Thus, it'll manage most factors for you, making it one of the most hassle-free options out there.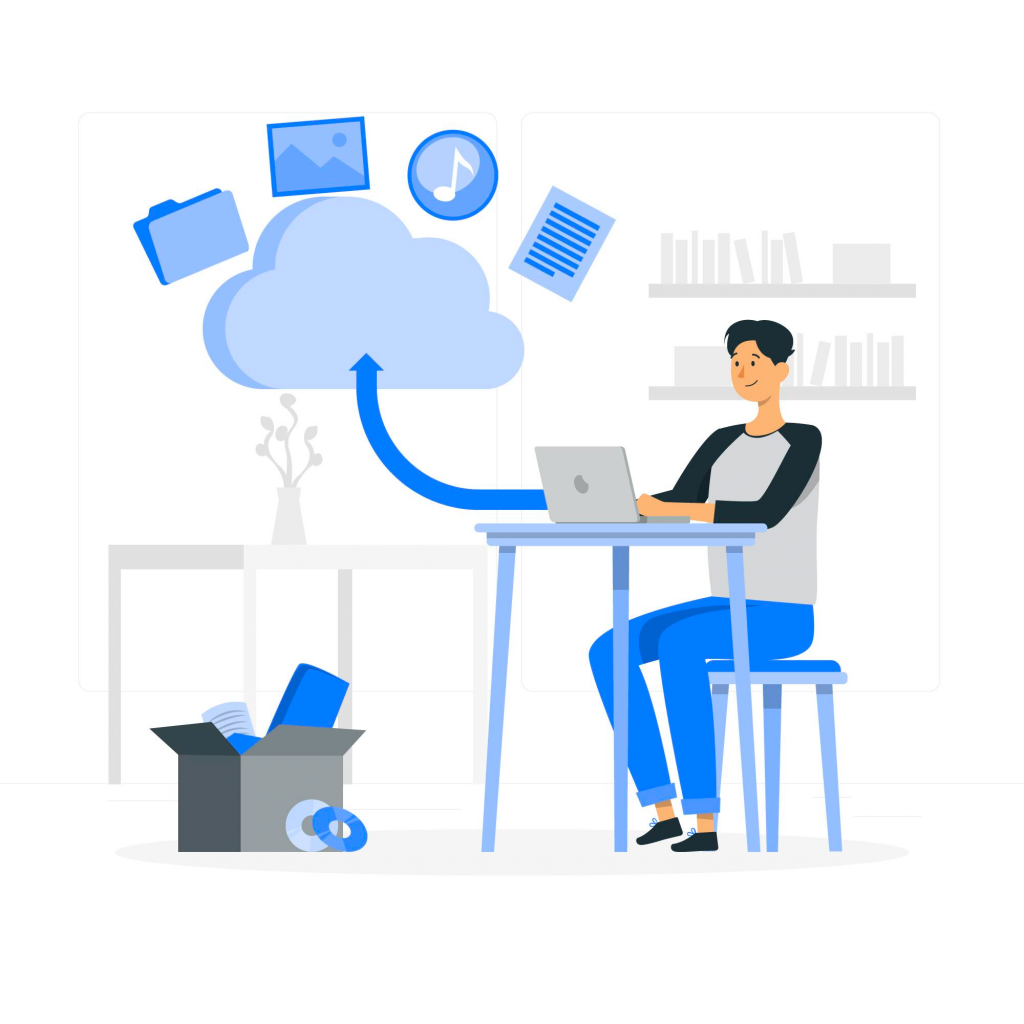 This way, you won't need to worry about the popular Content Management System's updates, speed, and security. This Hosting Type can also provide server caching and staging. Leave it to the professionals to back up your files as regularly as possible.
Pros of WordPress Web Hosting:
Best for WordPress sites.
Can allow one-click installations.
Keeps sites secure.
Faster website load speed.
Cons of WordPress Web Hosting:
Not as much flexibility or control.
Updates aren't always smooth.
Shares resources with other WordPress sites.
In Summary:
The right Hosting Plan Services give your content space on a web server for all your data at an affordable rate. You'll need the plans, of course, but you'll also benefit from having a fair amount of files ready to be posted. After all, for your business to have a decent online presence, you need content.
So to find out what's the best Hosting Plan for you:
First, determine the amount of storage your website will require.
Then, come up with the appropriate budget for your Web Hosting needs.
Next, check out the technical support Web Hosting Providers can give you.
When you're ready, get your own domain name and set up your website.
Lastly, pick out the right web Hosting Plan for you!
Release your website into the world today and pick the perfect, affordable Web Hosting Plan for you. Hire Web Security Solutions Providers that'll help your company scale up and reach new clients.