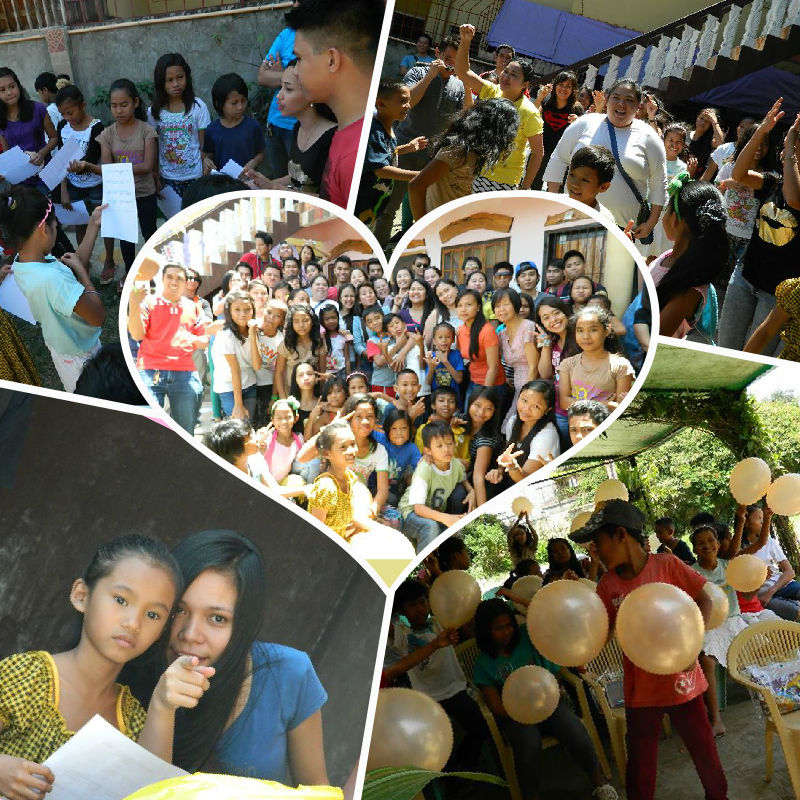 Mar 5, 2014
Syntactics Inc. Celebrates the Valentines Month With Love!
February 25, 2014 – Cagayan de Oro, Philippines – A fast growing business process outsourcing company in the Philippines – Syntactics Inc. – Conducted an outreach program to the children of Gugma sa Kabataan (Love for Children) with the theme: "Sync Spreads Love: Syntactics' Simple Ways of Sharing Love to Children".
Last February 22, 2014, Syntactics Inc. gave back their blessings and spent their entire Saturday morning with the children of Gugma sa Kabataan Foundation. This is a place where street children would go to everyday for their development, protection and participation towards transforming the community with HOPE, FAITH and LOVE. The place was established to give homes to the less fortunate children. This way, they will no longer be staying on the streets or just anywhere to the extent of even endangering their lives.
To make the day a memorable day for the kids, the Syntactics team prepared a program full of games and entertainment to give joy to the young ones. The team also brought treats such as food, lootbags, balloons, school supplies and so much more.
The activity started with a prayer and followed by a short introduction message by the event's hosts, Ms. Jessica Palacio and Mr. Jomar Yañez of the company's Web Design and Development department.
After which, the children had fun participating in a game that enabled them to mingle with their Ates and Kuyas. The winners of the said game were given exciting prizes, which they happily accepted. The children also prepared a special dance number as a way of entertaining the team and expressing their gratitude for the activity.
After the presentation, Syntactics CEO, Ms. Stephanie Caragos and the Web Design and Development department's team leader Ms. Geraldine Ricalde shared some inspiring messages to uplift the spirit of the children. They emphasized that "no matter how difficult life is – Don't let go of your dreams, continue to pursue it", and "your happiness starts within yourself, no one can make you truly happy but yourself." After the talk, another dance number for all followed, which made the activity more fun.
It was really a fruitful and memorable day for the Syntactics Employees and for the children from the Gugma sa Kabataan Foundation.  Indeed love and kindness are still alive in this modern world, as what the Syntactics people showed that day. They gave these children happiness and hope and most of all love.
The activity ended with the song "Hawak Kamay" sang by the entire Syntactics Inc. family. The children also rendered a heartwarming song that made some (if not most) of the team members cry. The day ended with much love and hope in each of the team member's hearts and a zeal to do more for those who need help the most.