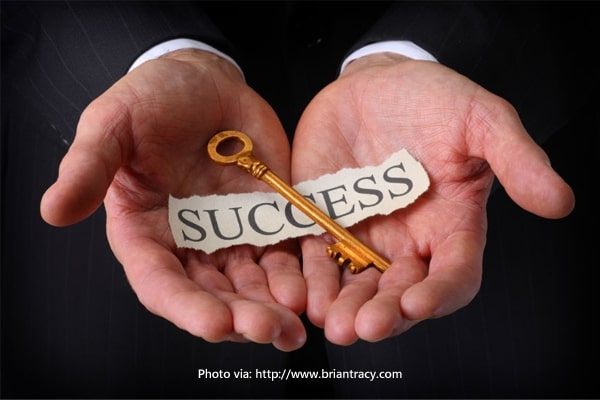 Sep 29, 2014
Your Own Key To Success: Three Tips To Help Boost Your IT Career
Web designers and web developers play an important role in different outsourcing companies in the Philippines. This is mostly because as technology continues to grow and develop, businesses lean more towards having their own website as a way of "keeping up with the times".
You might think getting a web designing/developing job in the IT industry is as easy as pie because websites have become so in demand. Continuously going up the IT career ladder will be a cinch too, since there's always a need for a good web designer/developer.
While there is a good possibility for that to happen, most of the time what determines whether you go up or down the IT career ladder is who you truly are as a person. Of course, if you are a pretty good designer, but you have work ethics that stink, you are not going anywhere.
The journey of boosting your IT career is anything, but clear of any challenges, so you have to prepare for them. To help you, here are some tips you can use to boost your IT career:
Be open to meeting new people. During your journey you will encounter other web designers and developers. Some of them may be on the same level as you, you might be better than them, or they might be better than you. Whatever kind of designer or developer you meet, don't be intimidated by them and don't intimidate them as well. Making connections with other people in the IT field is important if you want to boost your career. These people often have their own stories to tell and can hold valuable advice they can share with you!
There's No "I" In "Team". Your team is more than a bunch of people you call your co-workers. They can play a vital role in your IT career, so make sure to take the time to get to know them and establish good relationships with them. Nobody likes a sourpuss who is not a team player. Remember the golden rule, "Do unto others as you would have them do unto you". If you take care of your team, they will take care of you too. Do not be over competitive, do not hold grudges, just be part of the team.
Invest in your skills. There is no room for self-doubt if you want to give your IT career a boost. Being a good website designer or developer takes a lot of skill and you should be proud of that. If you just realized you are missing something because of a client's complaint, do not wallow in self-pity. A complaint does not set your limitations, it only helps you see what you can do better. Always be the best you can be, and take this as a chance to prove them that you are a great designer or developer by learning and improving your skills. Find tips on the internet or consult with other more experienced designers and developers. It is also good to learn new things to add to your skill set. Always believe in what you can do and always leave room for growth.
There is always something you can do to boost your IT career that includes these tips and more. It is okay to ask help from other people who are more experienced, but in the end YOU are your own key to a successful IT career!