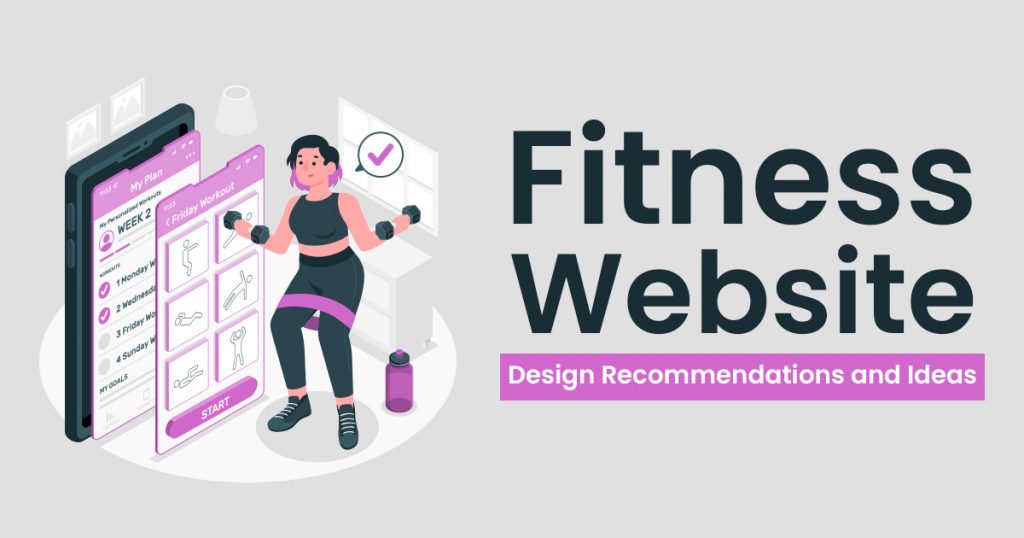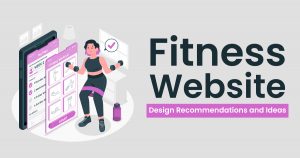 Jul 14, 2022
Fitness Website Design Recommendations and Ideas
Fitness Gym Website Development is geared toward making a Fitness Facility or Gym more visible in the digital sense. Of course, you can apply one of 13 Lightweight WordPress Themes. But a Fitness Website Developer should also consider getting design ideas from other sites.
For many people, fitness is a huge priority. As a result, these people are concerned about finding the right gym for them. Considering the pandemic and people's reliance on their phones, setting up a Fitness Website is critical.
Thus, you can provide gym schedules, personal training sessions, and even subscriptions. Additionally, many Fitness Facilities and Gyms have gone online. Therefore, they offer online classes that anyone can get into from the comfort and safety of their homes.
Why Care About Fitness Website Design?
In Digital Fitness Marketing, a website is perfect for sharing information about your brand. The same is true for your Fitness Center or Gym. So there's a necessary emphasis on Fitness Website Development. After all, potential gym-goers want to know what sort of Fitness Studio they're signing up for.
Think of your website as an introduction to your business and its facilities. However, a Fitness Website Developer can add features for managing bookings, payments, and schedules for fitness classes! In addition, gyms can use it to reach out or answer questions from potential clients.
So when building your Fitness Website, you can make it functional as you like. Of course, you can always consult a Website Developer on how to build your digital or online presence. But, if you're a hands-on person for fitness and managing a business, consider getting Fitness Website Design Ideas.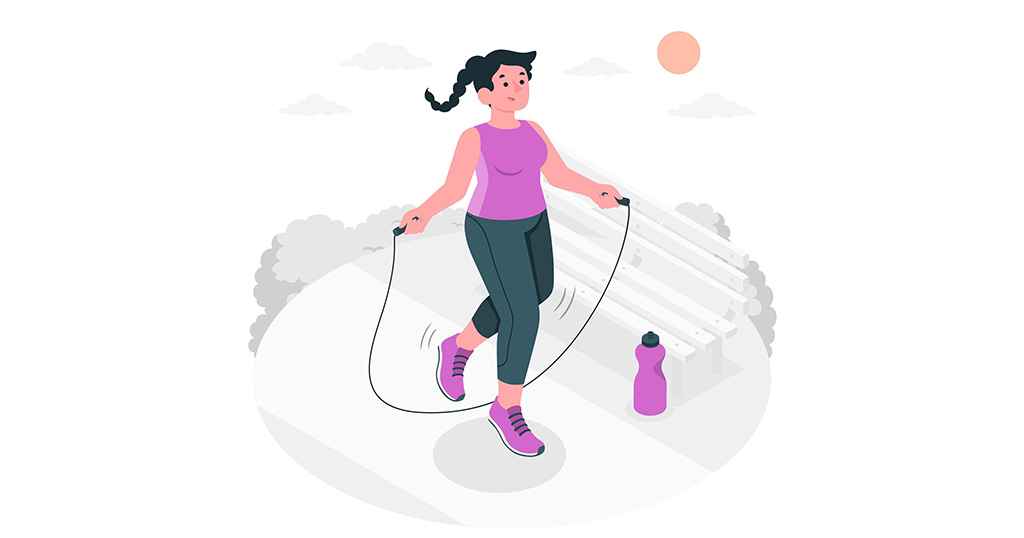 Fitness Website Development: Potential Additions to Your Site
A User Account
If your gym has loyal subscribers, you can create user accounts for the website. But, your Fitness Site may not provide user accounts immediately. Still, you should consider providing at least a dedicated space for your gym-goers!
However, since User Accounts benefit your clients, it helps you too. Firstly, User Accounts allow your gym to give them a more personal experience. In addition, you can track your customers via contact details. As a result, you can better provide and promote your Fitness Center's services.
Also, consider allowing people to sign up for your Fitness Website via their Social Media accounts.
Images or Videos 
Visual content (which includes color schemes) gets your gym more attention. In addition, images can give people a good idea of your facilities' appearance. However, the Fitness Industry emphasizes motion. Thus, videos are better for sharing as much information about your business as possible.
So, with the help of a Fitness Website Developer, the platform can show off lessons, facilities, and staff with videos.
Also, gyms shut down during the pandemic, but people turned to video workout guides to stay fit. As a result, view counts of videos about home workouts "increased by over 200%" compared to the usual view counts. But remember that visuals can affect loading speed, so use them carefully.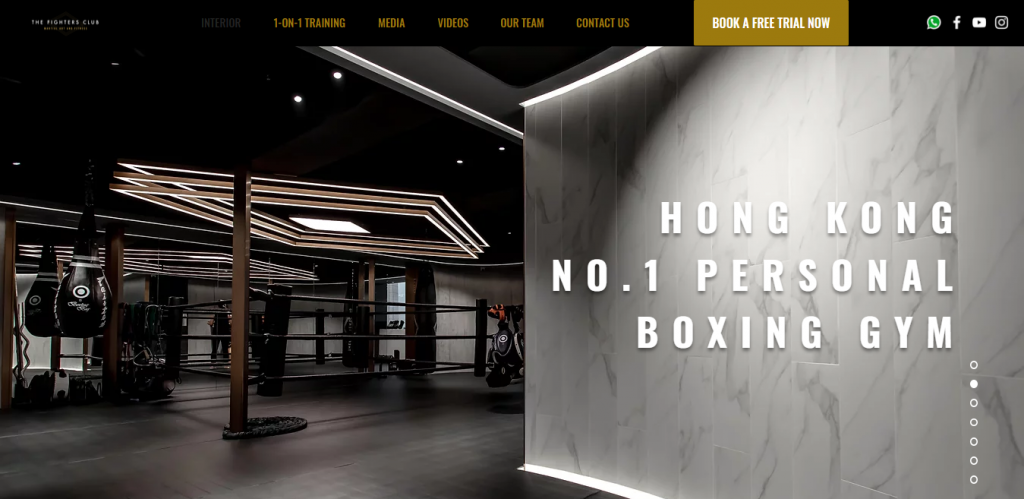 Source: The Fighters Club.
A Gym Calendar or Schedule
Another excellent Fitness Website Design Idea is a schedule. It's best for keeping track of classes, primarily if your gym provides several. Of course, a calendar on your Fitness Site can manage your gym-goers. Moreover, it's critical to track and contact clients.
Clients want to know what sort of things your Fitness Business has to offer. Thus, providing class time slots on your Gym's Fitness Website is recommended. You may also provide the names of instructors or teachers.
So, Fitness Website Developers should consider using tools or software to integrate a calendar or schedule into your Fitness Website.
Search Filters
You can implement a search feature like SaaS Website Design for easy navigation. But, of course, 94% of consumers will agree that search bars are helpful.
With search bars, website visitors can pull results. But adding filters can help narrow down your search. It's helpful to create filters for classes!
If you have plenty of clients or lesson offerings, your site visitors will appreciate being able to find what they need. So, you can filter by class duration, intensity, instructor, etc.
Free Trial Offers
People want to find a Fitness Facility that works best for them. Thus, they'll appreciate a trial run with your gym to see how everything works. As a result, they can experience your facilities, classes, and instructors firsthand. Also, a Fitness Website Developer can incorporate a free trial offering section.
Even if they don't stay on board after the trial, they might still recommend you to friends or family! So, it's recommended to offer a free trial on the website. Also, you must make the trial details visible on the website.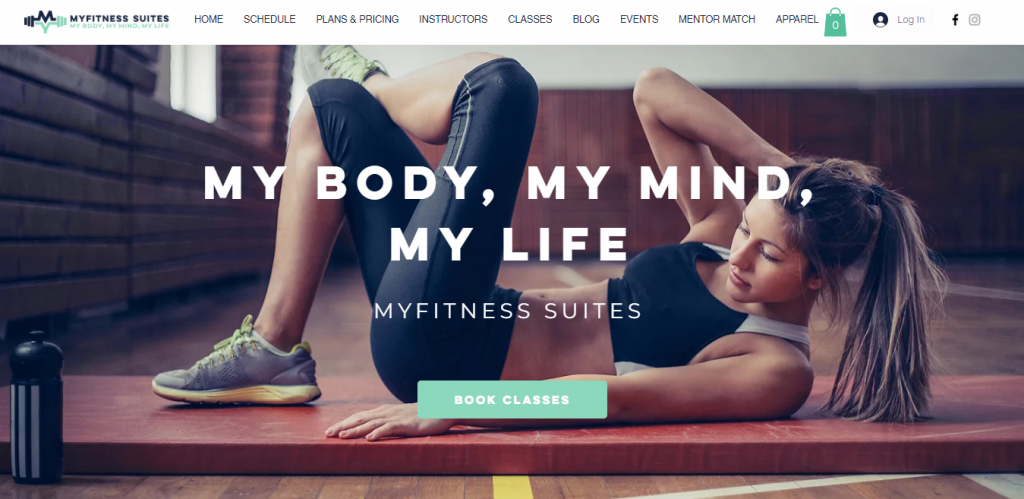 Source: My Fitness Suites.
Keep Pricing Visible
To keep your Free Trial prices visible, you must also let website visitors see the total subscription price.
Fitness Sites must always make their pricing page visible on the homepage or a dedicated one. Visitors will appreciate seeing your prices upfront, mainly when organized into pricing packages or tables. It's also helpful if you're a Personal Trainer Website and want to outline your instructors' rates. (Plus, you can sweeten the fitness deal with a few bonus offers or discounts.)
Lastly, you can top off your Pricing section with a Call-To-Action.
User Support
Finally, support is one of Fitness Gyms' more vital Website Development features. Website visitors are sure to appreciate a response to questions within the hour — or earlier. In addition, business websites will benefit from User Support, especially when the pages are down or otherwise have issues.
Thus, adding an FAQ Page, Help Desk, or even Live Chat is recommended if you have the support staff. Also, you can add a Contact Page or contact details into headers or footers.
Another thing to consider is if you're registering or selling something to clients. You and your Fitness Website Developer must always include clear instructions to speed up the process.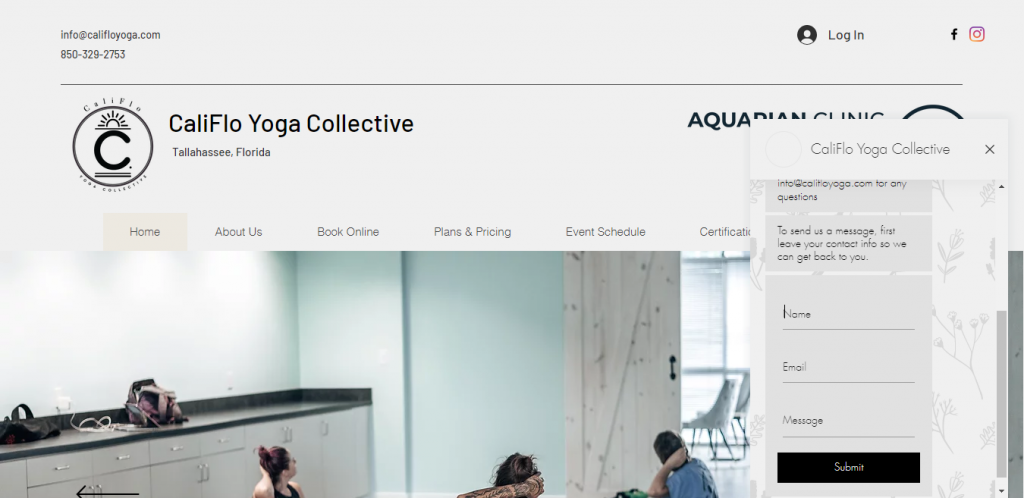 Source: CaliFlo Yoga.
Bonus: Consider Applying Gamification
A Fitness Website Developer can apply gamification to a subscription-based gym membership.
Gamification means applying game mechanics on platforms such as websites. Some game mechanics can include points, badges or achievements. This feature can motivate people to stay fit.
So, your website can send clients notifications for workouts, set progress goals, and more.
Site Design Ideas to Take Inspiration From:
As illustrated earlier, a Fitness Site can accomplish a lot for you. For one, it can tell potential clients about your gym's brand, services, and facilities. It can also provide newcomers and regulars with a point of contact with you without having to visit your Fitness Facility.
But Website Development for a Fitness Center or Gym doesn't involve the on-page elements alone! Search Engine Optimization is a prime tactic to get noticed by people interested in getting fit. Additionally, you might want to employ an SEO Marketing Plan to appear on the search results.
But the look of your website — including responsiveness for Mobile Devices — also significantly impacts the rankings. So here are successful Fitness Websites you can get Design Ideas from:
Aly Gray Fitness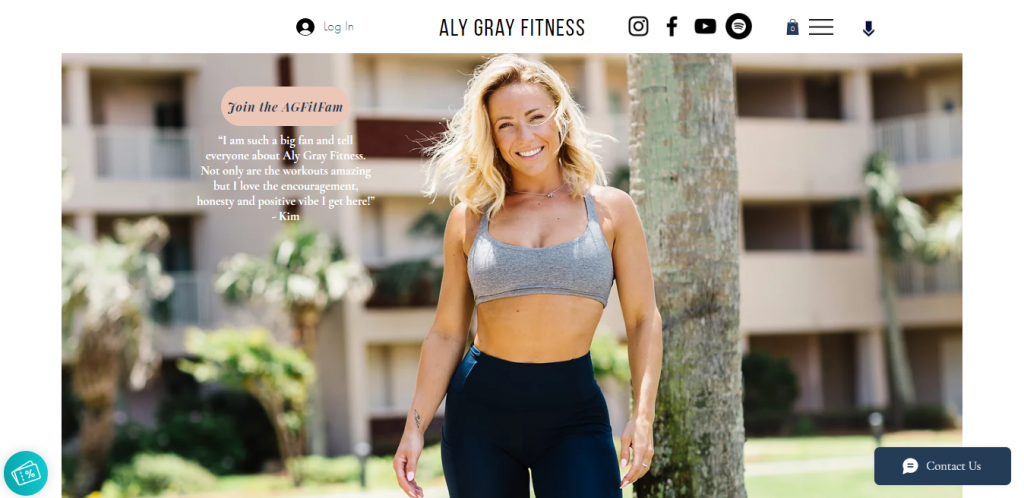 Source: Aly Gray Fitness.
Because of its owner, this Fitness Website offers a video library, online challenges, and live Zoom sessions. A substantial amount of content can easily engage customers — a solid Fitness Website Design Idea.
Baha Yogi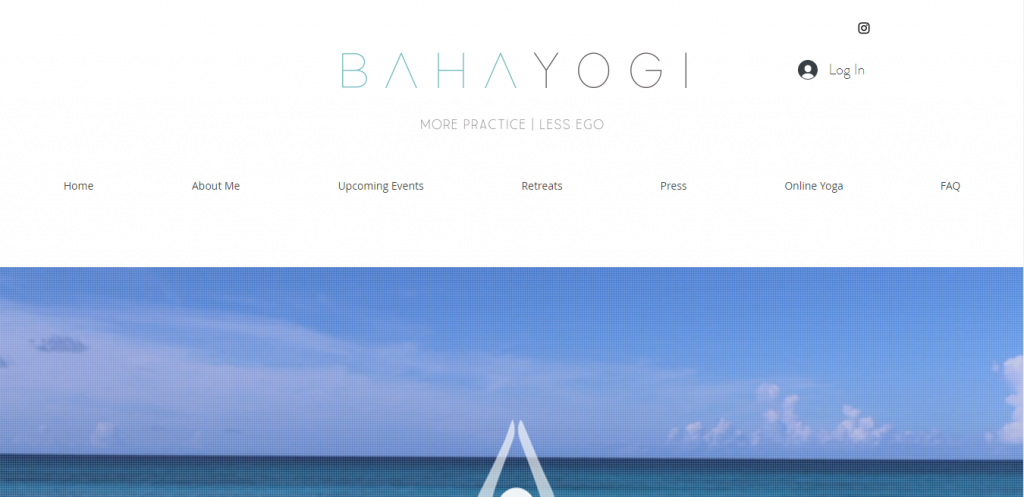 Source: Baha Yogi.
While copy wasn't highlighted earlier, it's another critical element to inform potential clients. Your Fitness Site must clearly explain what sort of needs it can answer — specifically, the needs of site visitors. So, like Baha Yogi, sum up what your Fitness Facility is all about and what it can offer. Such offerings can include personal trainers, private lessons, or workshops.
The Fit Mother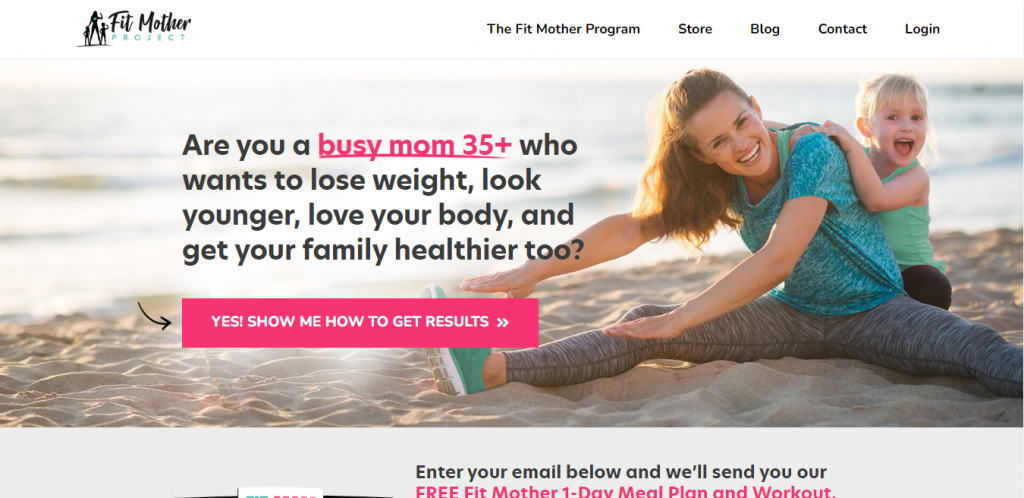 Source: The Fit Mother.
The Fit Mother allows people to log in with their Socials and has an excellent FAQ page. Also, it embodies another excellent Fitness Website Design Idea: to keep navigation simple. After all, Gym Website Designers want to make your site inviting to go through.
Octopus Academy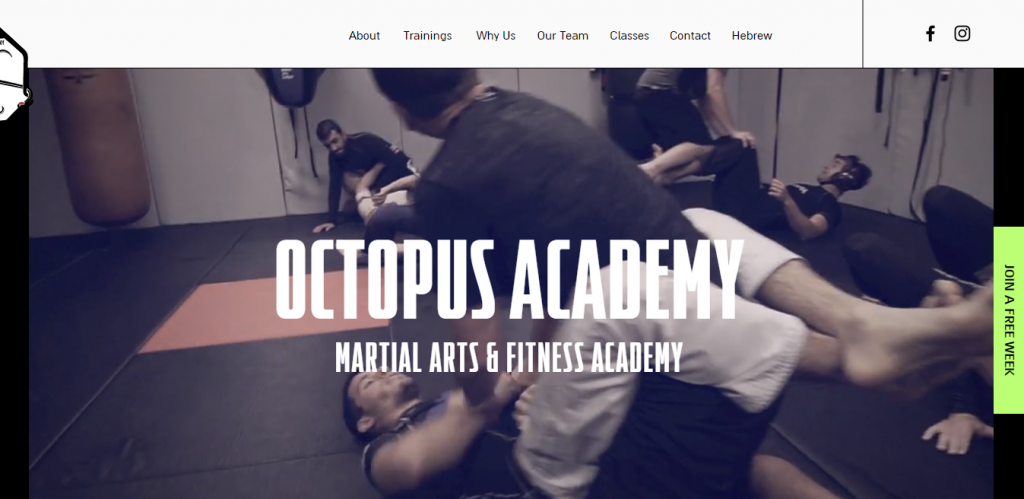 Source: Octopus Academy.
You need to apply CTAs to influence interested visitors to do actions that end in conversions. Additionally, Octopus Academy is a multilingual website — a recommendation if you have clients or branches in different places!
Stax Cycle Club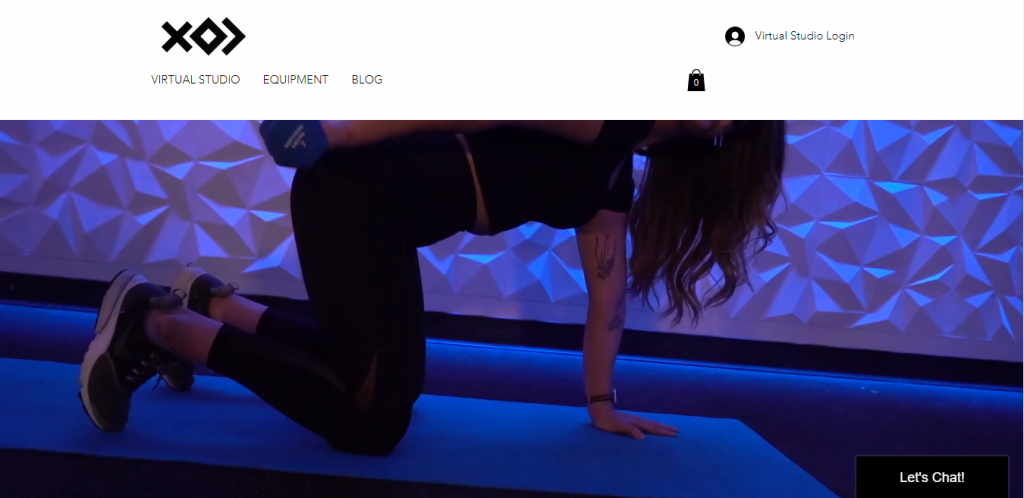 Source: Stax Cycle Club.
Although the Stax Cycle Club had to close down during the pandemic, it didn't stop them. Instead, they started live-streaming classes and now have a library of video lessons. As a result, they now have fantastic reviews.
Get into Website Development for Your Fitness Center or Gym!
A Fitness Website can introduce your brand and your facility's specialties. For example, you can let site visitors know whether you're a standard gym or if you provide particular lessons. This way, you're in a prime position to convince people you're a worthwhile investment.
Excellent Web Design can accomplish great things in addition to being a digital representation of your gym. So, a Fitness Site can handle scheduling, payments, bookings, and more. Overall, it's a Marketing Tool for Lead Generation, helping you gain new customers and help you cater to current ones.
Website Design Services are in an excellent position to help you manage your Fitness Center or Gym Website. So take some Fitness Website Design Ideas from this list and let Web Developers in the Philippines know.