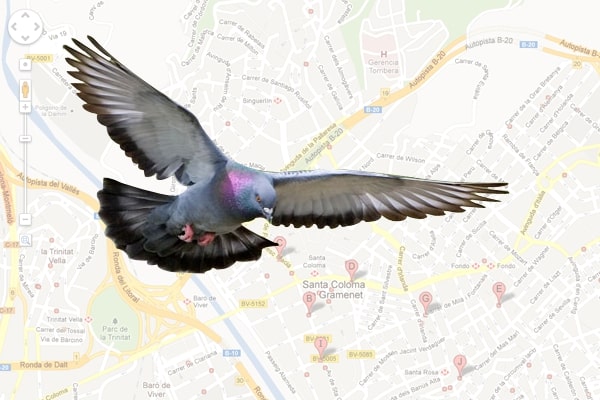 Sep 26, 2014
Local Listings That "Fly": What You Should Know About the Pigeon Algorithm Update
Local Directory Listings
Local directory listings play an important role in search engine optimization. This is because they contribute greatly to a website's local search engine rankings. Firsthand, SEO helps a business' website become more visible on the internet to attract international customers. On the other hand, Local Listings centers on customers within the area.
Like SEO, local directory listings are also susceptible to Google's algorithm updates. Depending on these updates, your listings can either rise or drop in local search engine ranks. Thus, it is always good to check on what Google has been up to.
Speaking of this, it just launched a new algorithm update last July 24. There is no official name of this algorithm, but the writers at Search Engine Land have named it the Pigeon update.
Since it has been more than a week since Pigeon's launching, local listing and SEO experts have seen most if not all of the changes it has made. However, some of these experts also say that they have not experienced any significant changes.
Here are a few things people have been saying about the Pigeon update:
The Director of Local Search Strategy David Mihm says that Pigeon is "like an amplification of the previous silent Hummingbird update from last fall". He also says that the Pigeon update is Google's alleged "reward". This is in connection to Yelp's previous complaints that it (Google) has been negatively affecting its search traffic.
There is a significantly lower number of queries that include a local listing pack on search engine result pages. The number went from 12.1% of July 23rd's queries to only 3.3% on July 27. This is according to a graph presented by MOZ Cast. As a result, certain websites may have encountered a big drop in traffic. A particular solution to this problem is to cover the losses. This can be done through a pay-per-click campaign that focuses on attaining web search listings for those keywords.
According to an article from 1stonthelist though, there seems to be an improvement on Google's location and distance ranking parameters for the listings. This can make it easier for people to find businesses that are nearby or within their area.
Greg Gifford, the Director of Search and Social at Autorevo says that he has not seen any of the "crazy effects we're hearing about elsewhere". Fortunately, he claims to still be seeing map packs for search queries related to auto dealers, which is his niche. He did see one small change, since the keywords without a location and keywords with locations produced different map packs when they used to show the same map packs before.
Important Reminder
There is a lot more to learn about the Pigeon update. However, like all the other SEO and local directory listings update, it is important to immediately check your website's traffic once you hear about them happening. In that way you can avoid a super huge drop that might be a lot of trouble trying to bring up. So search up more about the Pigeon update and all the other algorithms for you to maintain a good website traffic!