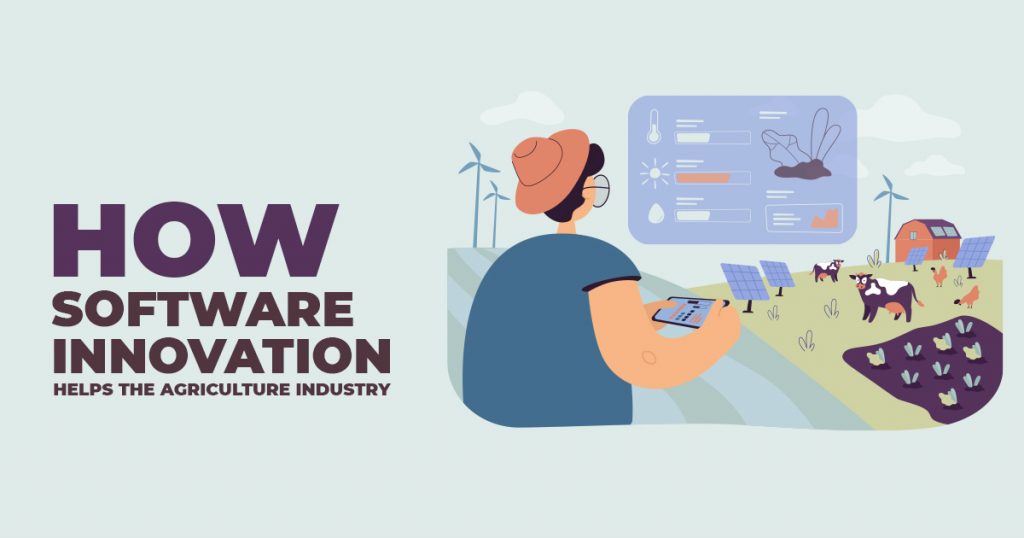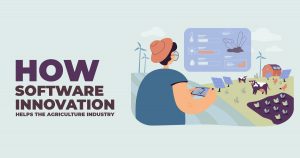 Oct 25, 2021
How Software Innovation Helps the Agriculture Industry
In recent years, the Philippines has transitioned from having an economy that was dominantly reliant on agriculture to based more on services and manufacturing. However, this economic shift does not remove the fact that we rely on our agriculture industry for the food and produce we need to survive. Let us see how software innovation has helped the agriculture industry in this endeavor.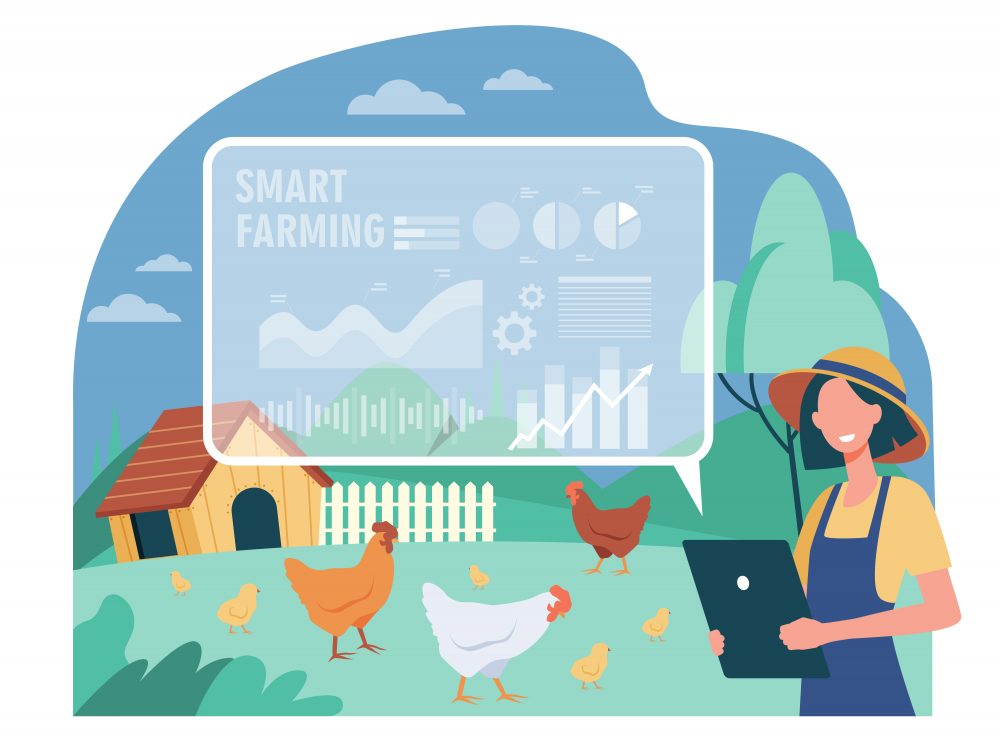 The Agriculture Industry in the Philippines
The agriculture industry in the Philippines consists mainly of forestry, livestock farming, crop production, and aquaculture cultivation. As such, people consider it one of the essential industries that sustain local demand in the country.
Interestingly, agricultural activities do not only apply in large-scale operations. For instance, even before the COVID-19 pandemic, there has already been a growing trend of individual households developing gardens in their backyard to grow plants for their daily consumption.
Software Innovation in the Agriculture Industry
With technological and software innovation, farmers have better opportunities. These improve the efficiency and productivity of their lands and resources and increase their yields. In doing so, they can also save resources such as water and reduce food waste. In addition, through software innovation, farmers are also provided with the means to fight various environmental concerns.
Software.org tells us how "every sector is a software sector," implying that all industries can and should take advantage of the benefits of software development. The agricultural industry is no exemption. With software innovation, software developers can design, build, and implement software to improve farmers' day-to-day operations.
Their report shows us the many ingenious ways that farmers have used software innovation to improve their work operations, enabling them to "do more with less".
Below are just some of the ways that software innovation has helped improve the agriculture industry:
Soil Sensors
Low-cost sensors connected to a cloud-based system can help farmers monitor the moisture of the soil and the number of nutrients it will need. With this, farmers can approximate how much water, fertilizer, and even pesticide to provide for their crops. In this way, farmers can reduce the unnecessary consumption of their resources, thereby avoiding wastage. They can also ensure that their plants are taking only the right amount of chemicals for their needs.
Automated Machines
Automated machines such as self-driving or smart tractors and drones have also become quite helpful for farmers. Self-driving vehicles help in planting seeds and eradicating weeds. They have also proved beneficial in spraying enough amounts of fertilizer for plants where needed. With drones that can produce high-definition photos and three-dimensional maps of the terrain, farmers get to see specific details about their crops, including fungi outbreaks and other diseases, that they will not be able to see with their eyes.
Livestock GPS
The Global Positioning System (GPS) is a software innovation that allows farmers to monitor livestock 24/7. They can place tracking devices on their livestock's collars, ensuring that they can quickly locate them if some have wandered off. Because of this, farmers have the option to build fences or not. Farmers can also place accelerometers, acoustic devices, stomach sensors, and the like to monitor their livestock. Through these devices, farmers get notified when their livestock is ready to breed, getting sick, or needs special attention.
Cloud Biology
There is a new field called cloud biology, which combines DNA data, artificial intelligence (AI), machine learning, and analytics to identify at a much faster rate which new crop breeds are more nutritious and sustainable. Instead of the traditional laboratory setup, with the use of the cloud when doing tests and experiments, scientists (including farmers) can make a breakthrough – which would have taken years – in a few weeks. Through software, scientists can improve a plant's growth, thereby helping farmers achieve success.
Reports and Analytics
Farmers have the option to connect their software to a cloud-based system. With this, farmers can generate reports using the data seeded from the sensors, machines, and other devices used in their farms. They can then analyze the data and determine the areas that need improvement. Farmers can then compare said information with real-time data regarding the weather and the current market prices and trends. Doing so will help them identify the right time to harvest. With improved operations, farmers can maximize their yield and achieve optimum results.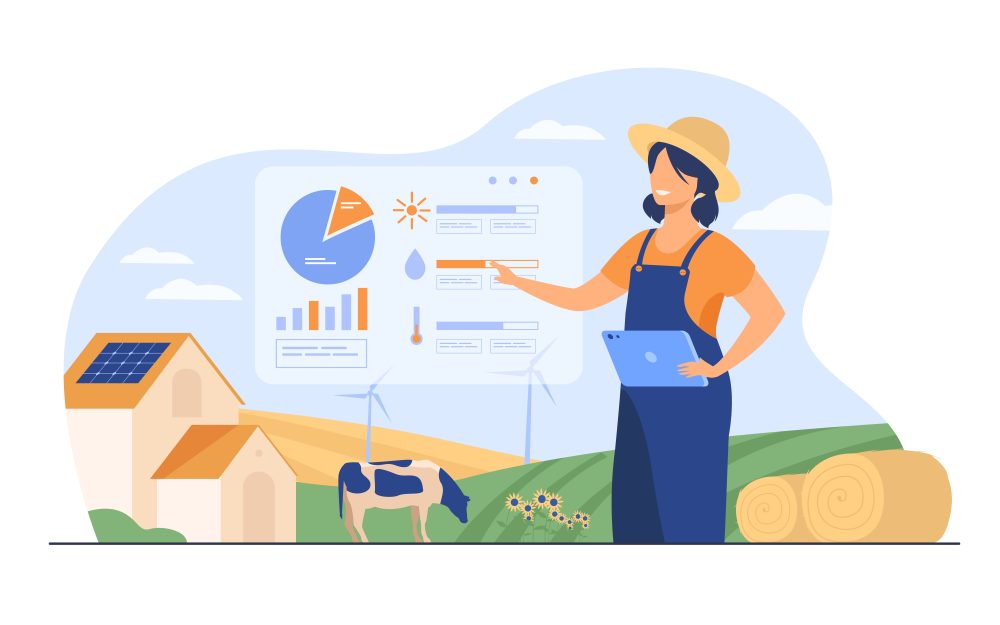 With Software Innovation, the Agriculture Industry Blooms!
Software innovation not only helps improve how farmers manage their crops and take care of their livestock. The use of software also helps farmers maximize their resources, reduce costs, and increase their yields. With software innovation, the agriculture industry can continue to bloom and expand towards greater heights and horizons.
If you think your business can benefit significantly from software innovation, it would be best to employ custom software development in the soonest time possible. Let our team of custom software developers know what we can do for you!