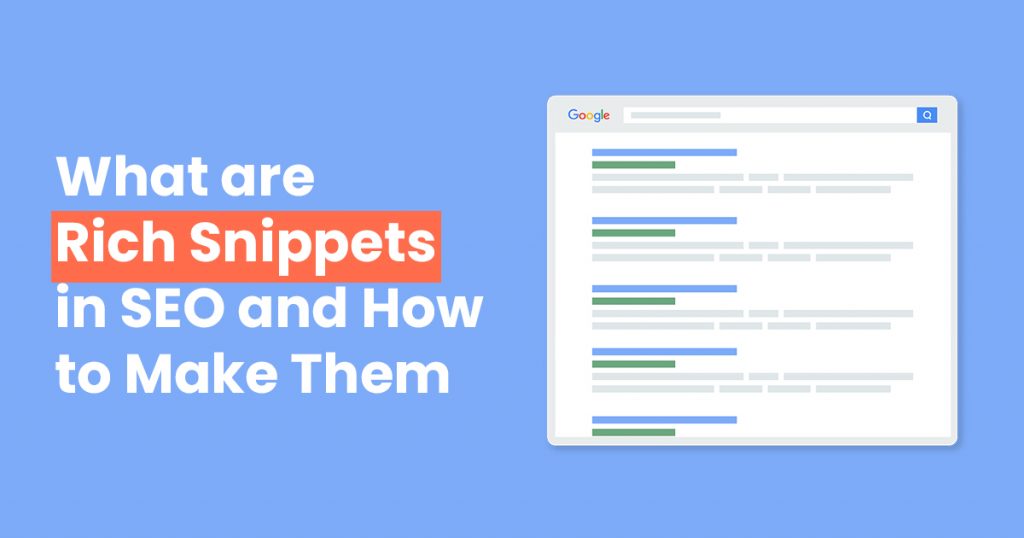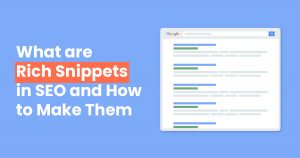 May 26, 2022
What are Rich Snippets in SEO and How to Make Them
Our SEO Ranking Tips article discussed that Featured Snippets display selected content passages on search results pages, even if they're not the main topic. But are they the same as Rich Snippets, and do Rich Snippets help SEO, particularly on Google search results pages?
Of course, when you do a Google search for a particular topic, you want information. So, you need to find the result with the most amount of information. After all, Google prizes results that searchers find the most valuable!
Thus, you can count on Rich Snippets or Rich Results to help search engines understand information on web pages. For example, you'll usually find Rich Snippets for reviews and recipes.
What are Rich Snippets?
If you work with Yoast SEO, you may already be familiar with Rich Snippets. With Yoast, you can optimize snippets' appearance on Google results pages. Thus, Rich Snippets display more information than the usual kind. Also known as Rich Results, they were a thing in 2009 and have been used on Search Engine Results Pages ever since.
Upon entering a search query, Google users can see the snippets as results on Google's SERPs. Then, of course, people click on the result that seems the most knowledgeable.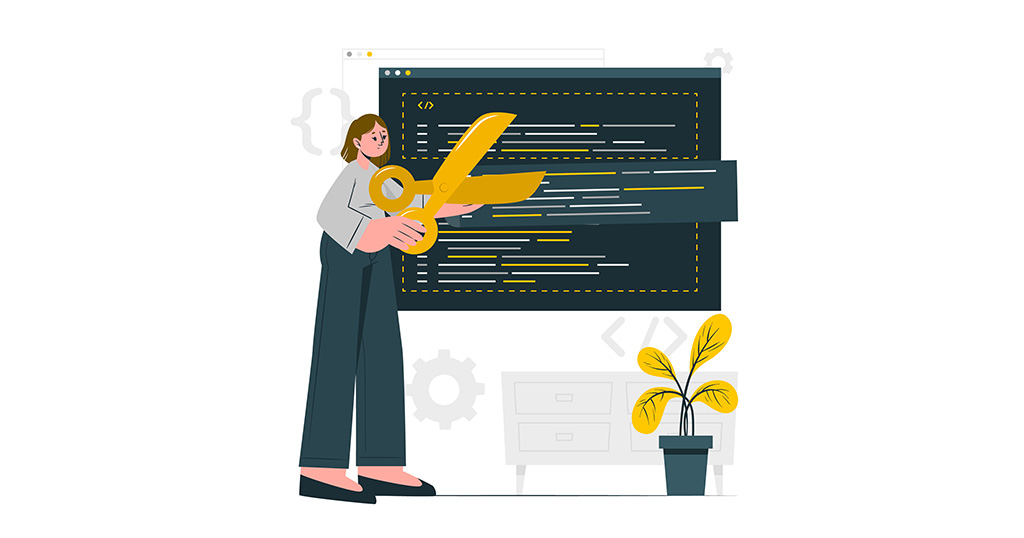 So, Rich Results contain specific data displayed on search results pages, which comes from Structured Data from a webpage. Thus, Rich Snippets typically include Title Tags, Meta Descriptions, and URLs.
Also, you may think that Rich Snippets are related to Featured Snippets. Though they may sound similar, they have differences. Although both can be seen on SERPs, Rich Snippets are results that have more valuable data than the average search result.
On the other hand, a Featured Snippet is a result that directly answers a search query. Also, Featured Snippets appear at the top of the organic results list.
Here are Other Types of Rich Snippets You Can Apply!
There are various kinds of Rich Results on the 'Net, and the types you produce will depend on your website's content. But, of course, Rich Snippets can provide valuable information to searchers.
Before you get your Rich Results on SERPs, you need to figure out the kind that best applies. Then, you can create the markup that can let your information shine through the snippet. There are many snippet types, but some have unique data specifications.
Here are Popular Types of Rich Results!
Product Snippets. This snippet type will discuss a particular product and its price, images, and reviews.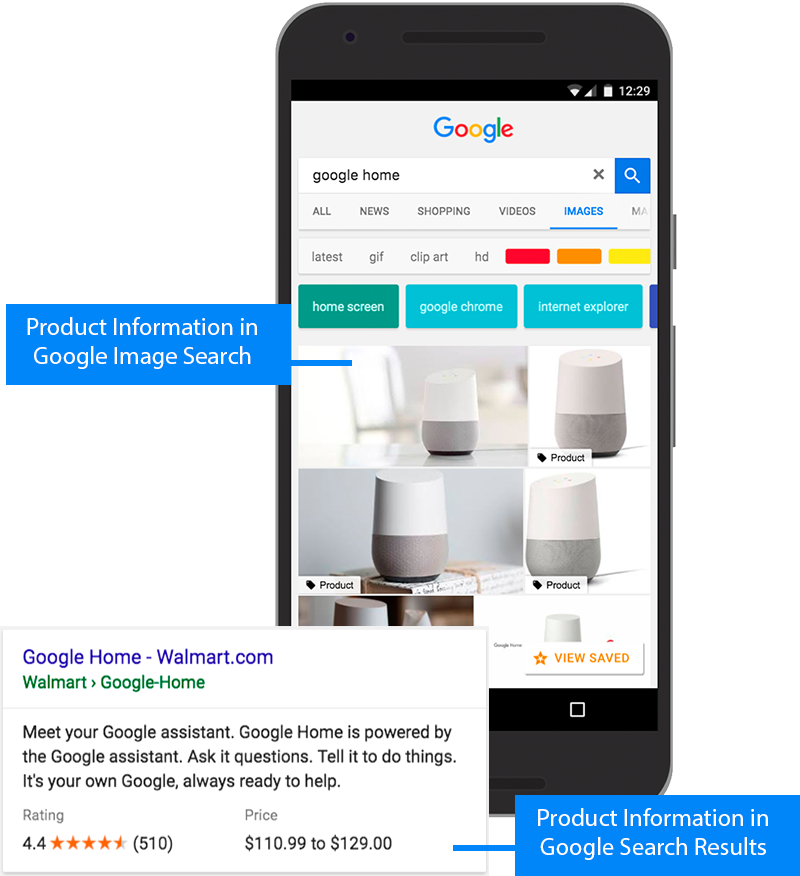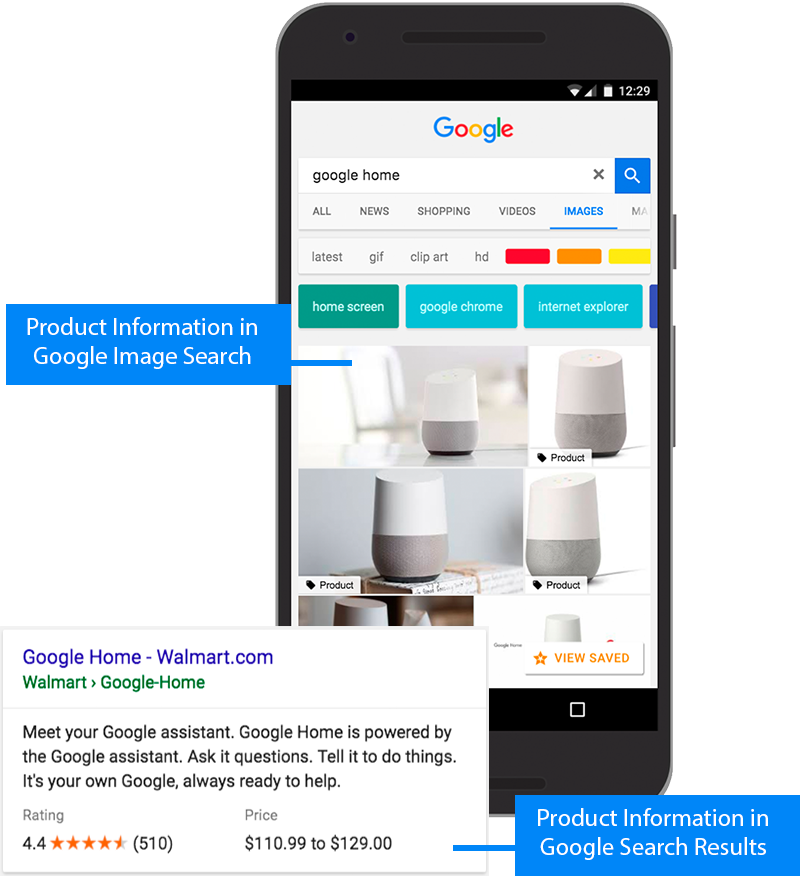 Source: Google Search Central.
Recipe Snippets. Of course, this type applies mainly to food recipes and includes info on the preparation time, images, and even reviews.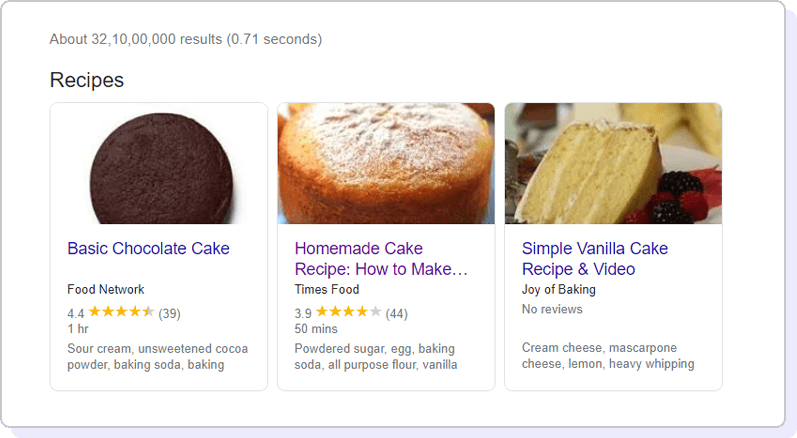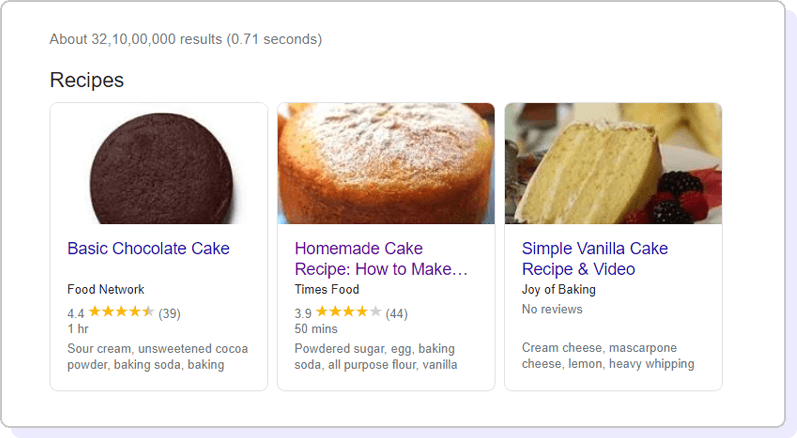 Source: WP Schema Pro.
Review Snippets. This will display a star-based rating from either individual reviewers or aggregate reviews from various users.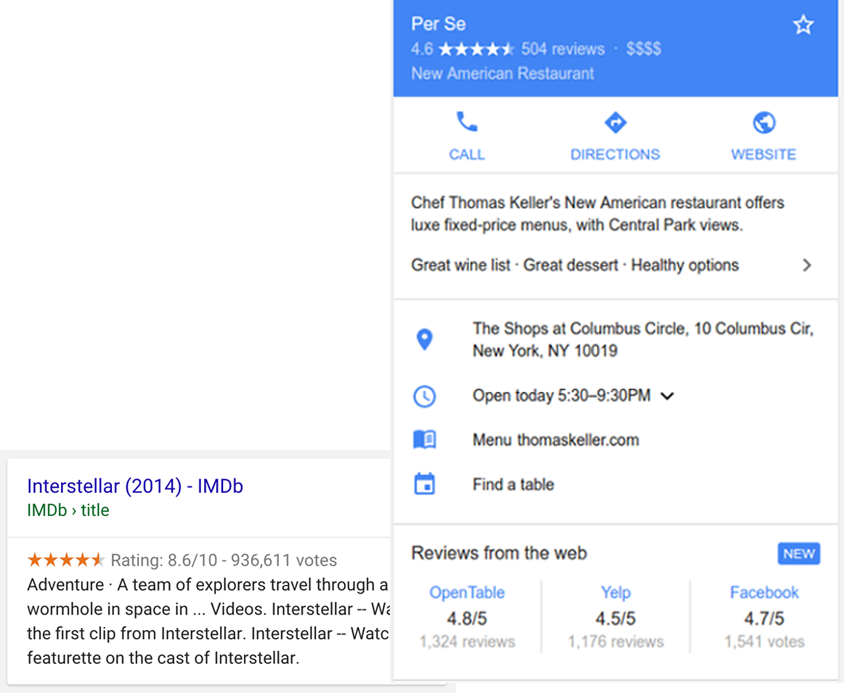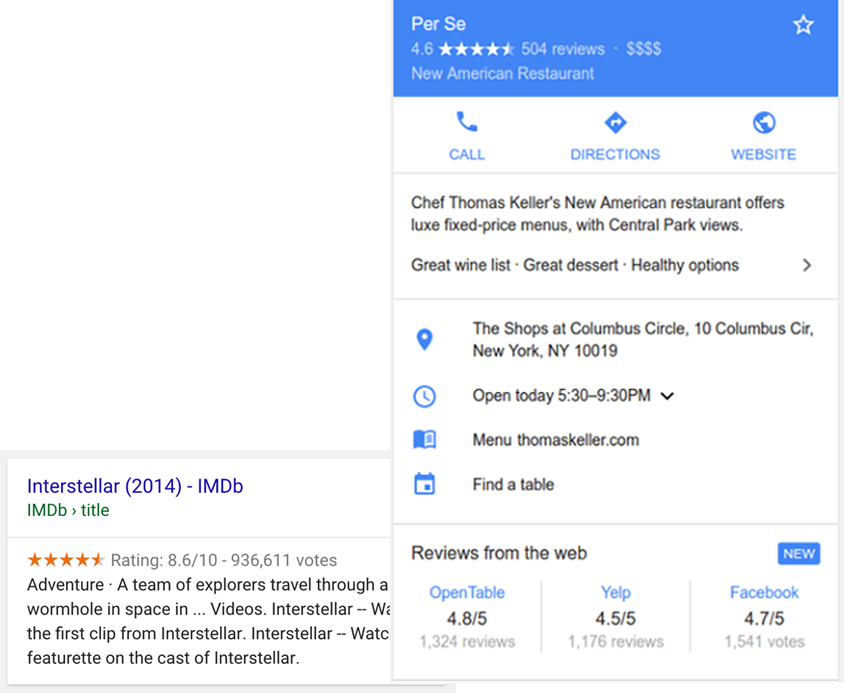 Source: Google Search Central.
Event Snippets. These include information such as an event's date, time, location, etc.


Source: Elfsight.
Video Snippets. This snippet type will display information about the video's content.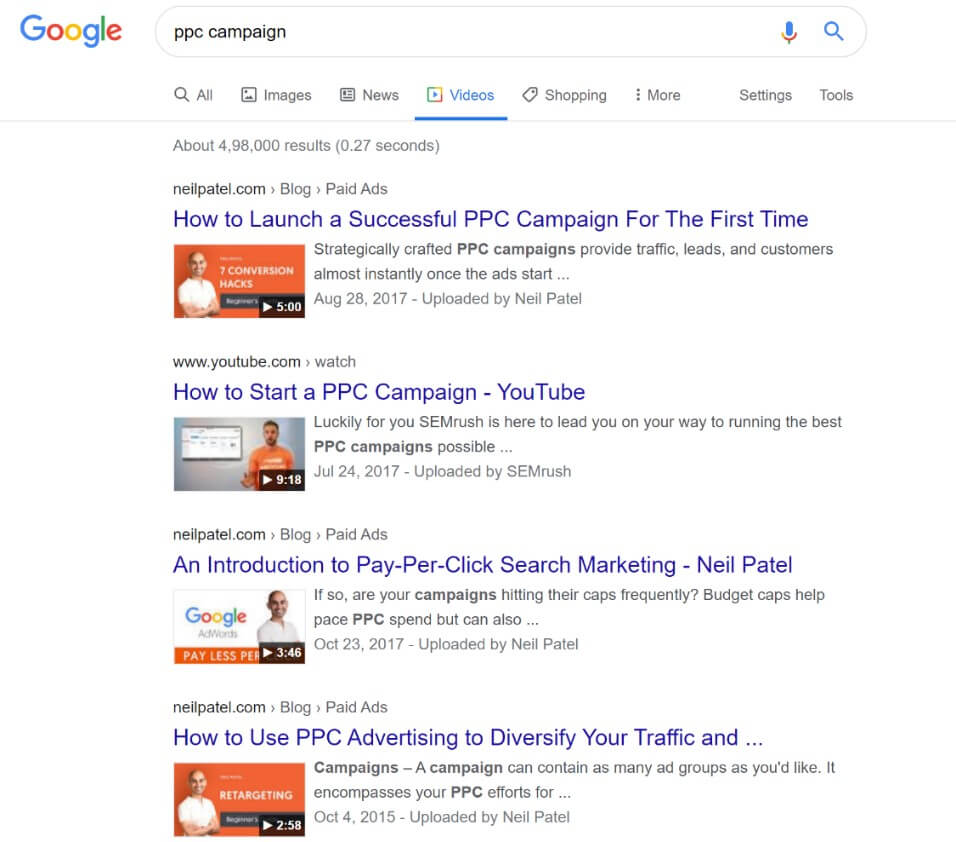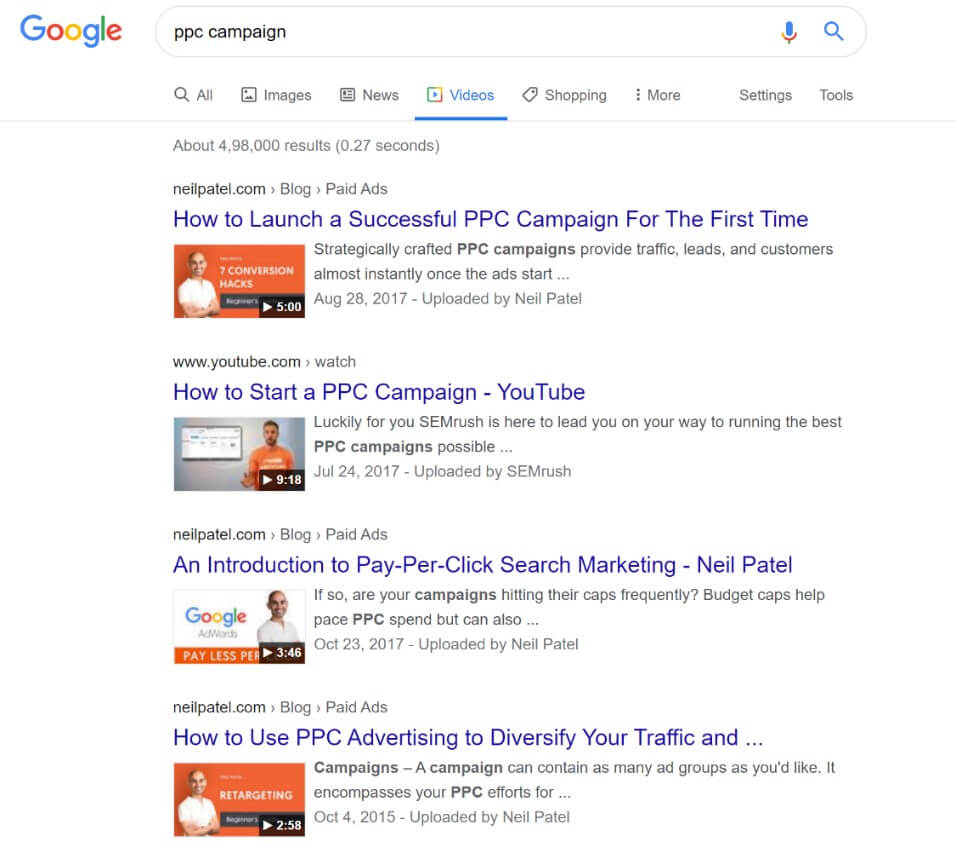 Source: Wave.Video.
Top Stories Snippets. These snippets, which show top news stories, only apply to sites approved by Google.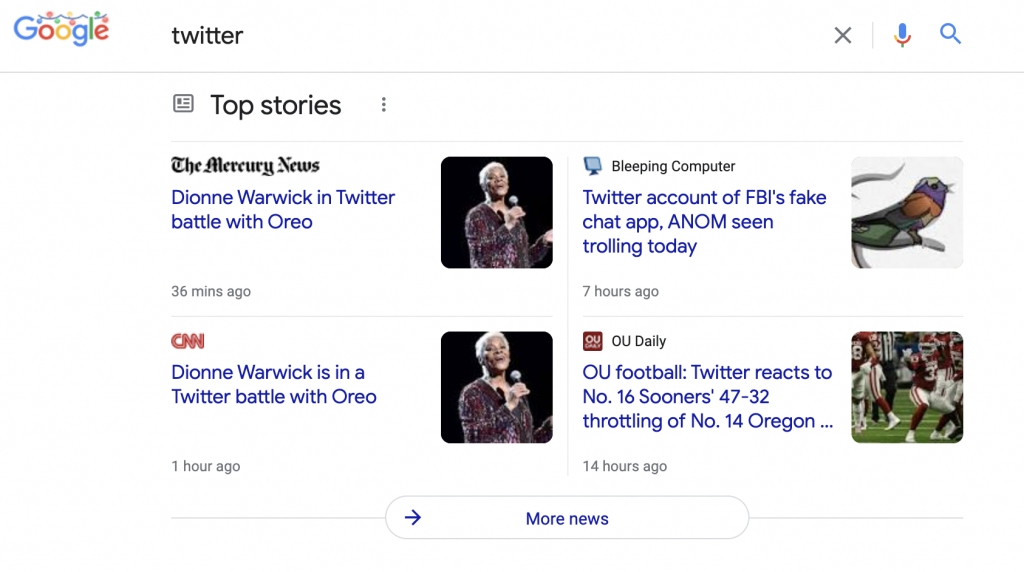 Source: SEMrush.
Music Snippets. This snippet type will talk about music, such as its lyrics and potentially the album to which the track belongs.


Source: Search Engine Journal.
Company/Organization Snippets. This snippet type will provide information about an organization. So, it usually displays an address and contact information.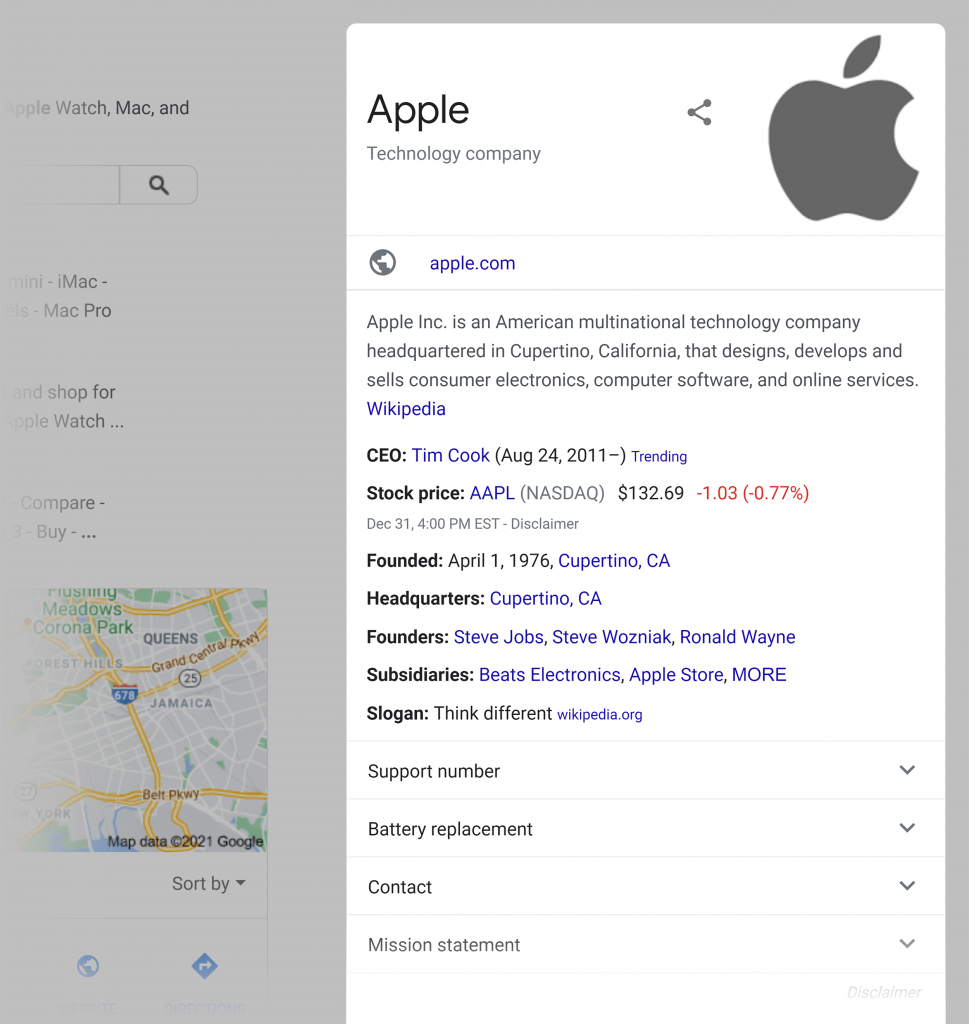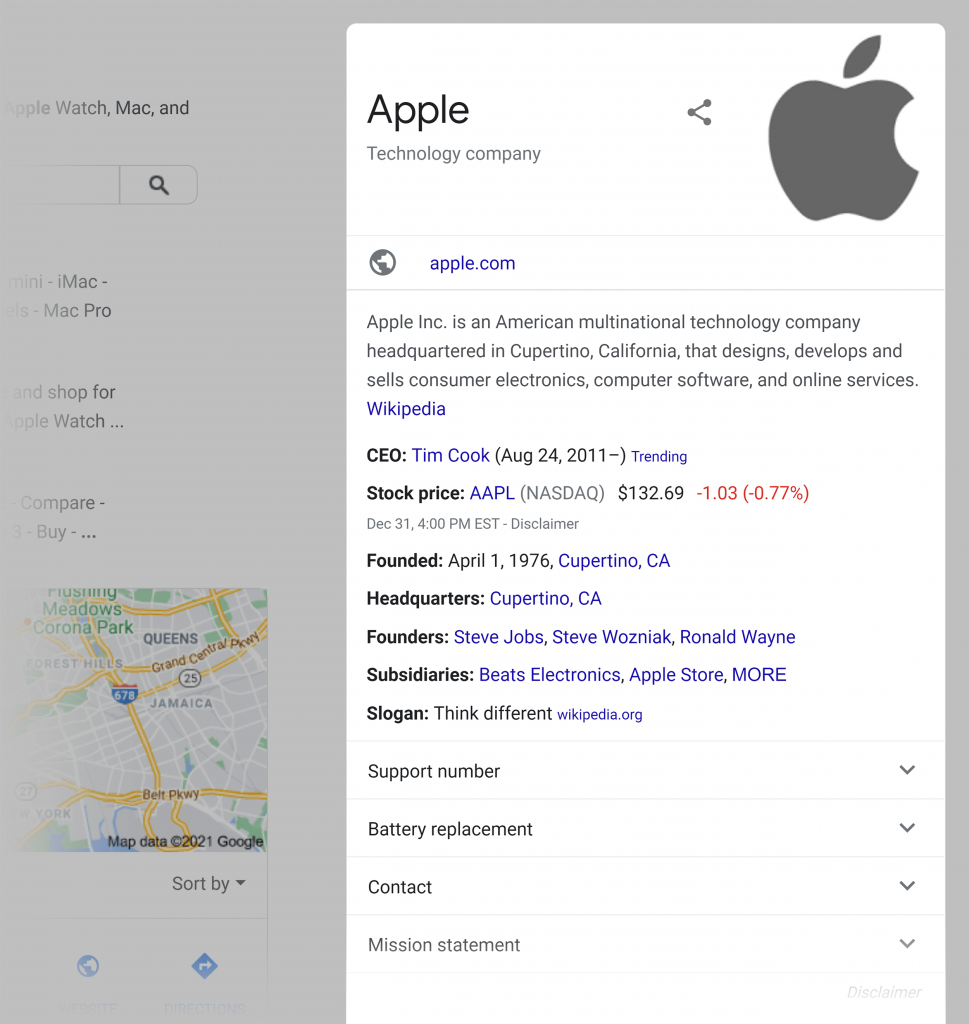 Source: Backlinko.
Additionally, you can make Rich Snippets Results for software, images, movies, and even people.
Why are Rich Results so Vital for SEO?
Although Rich Snippets aren't part of Google's SEO ranking factors, you must still optimize for them! This is because rich Results contain more information than usual, and they also look unique to cater to the additional data.
Still, Rich Results' presence (or absence) in your content doesn't influence your rankings. However, they can still boost SERP rankings in a different way. After all, your website needs valuable content that can answer Google users' burning questions.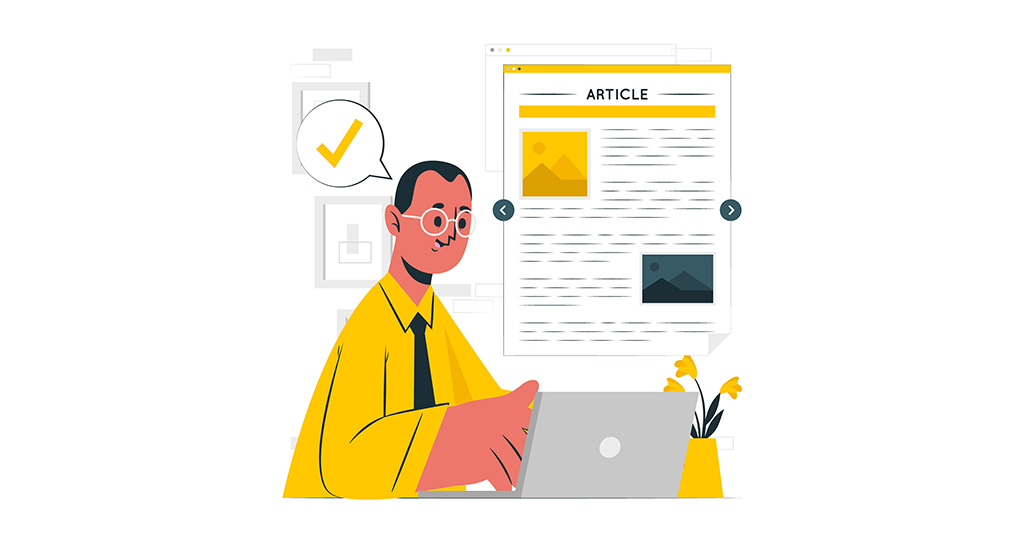 Milestone Research found that "users click on Rich Results 58% of the time." Because Rich Snippets tend to contain additional information, searchers will gravitate towards them over non-Rich Snippets. Thus, they see a boosted organic Click-Through Rate.
How Your Rich Snippets Can Help Google SEO:
Higher Visibility
Enriched Snippets can give you more attention as they display more info on the search results page than other results. Thus, search engines can see the value of your content over other websites and bump up its rankings for searchers to see. Then, interested people searching for topics related to the snippet can see the information!
So, Rich Snippets can help your content stand out among your competitors. But, of course, because you stand out, you also get…
Improved Click-Through Rates
Of course, when looking for answers to their burning questions, people want to see the most relevant, thorough results. After all, people prefer things like Featured Snippets because they prominently display the most suitable answer for a query. Thus, Rich Results are also equally prominent.
So because Rich Snippets are unique compared to regular results, they draw the eye. As a result, they gain more attention, resulting in increased web traffic or page visits.
Due to their nature, Rich Snippets tend to have a better Click-Through Rate. A high CTR indicates to Google that your content is informative, making it valuable to searchers!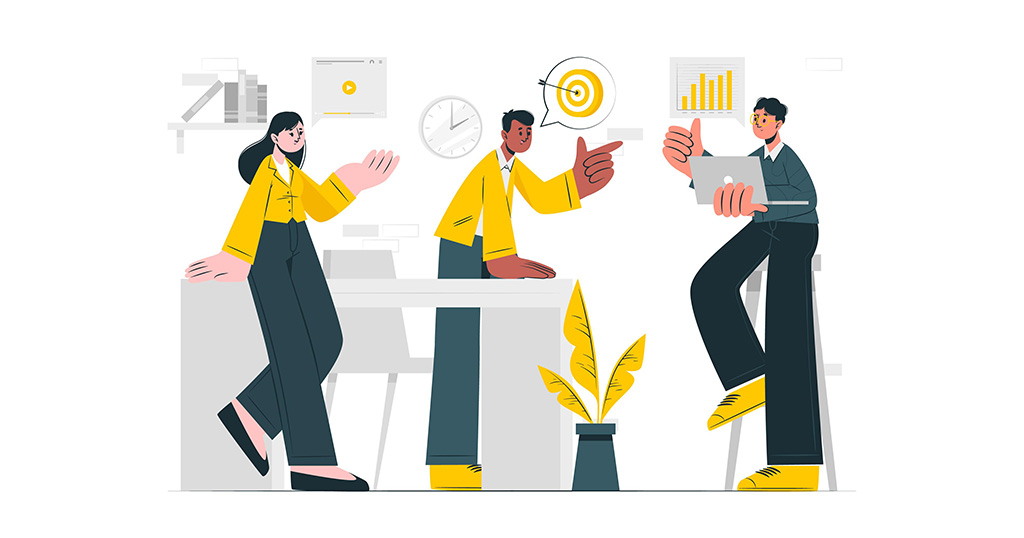 More Relevance
As established, with more visibility comes higher CTRs. These result in your Rich Results gaining more relevance. So search engines favor your content if it contains terms related to a particular topic that also deals with related snippet types.
Then, as more and more people favor your result, so will Google, which will boost your rankings on the appropriate SERPs. So while Rich Results aren't necessary for high rankings, they can get you far in other ways. Overall, Rich Snippets helps your website's SEO standing, especially with Google!
What Makes a Rich Snippet?
Google shows Rich Results if you add Structured Data to your website's HTML. Of course, Structured Data refers to specifically-formatted code that search engines (like Google) can understand. Then, search engines can read that code and create Rich Results from it.
If you don't apply a Structured Data markup, search engines won't understand the vital details of a particular piece of content. So you need to add markup for a specific type of snippet you're making. Let's say you'll be using a Movie Snippet, so you want to tell search engines about:
the movie's duration;
the audience reviews or ratings;
what images relate to the film and its promo material; and
the actors and staff that worked on it.
Add your Structured Data to show these details, and Google will repay this by making it into a Rich Snippet.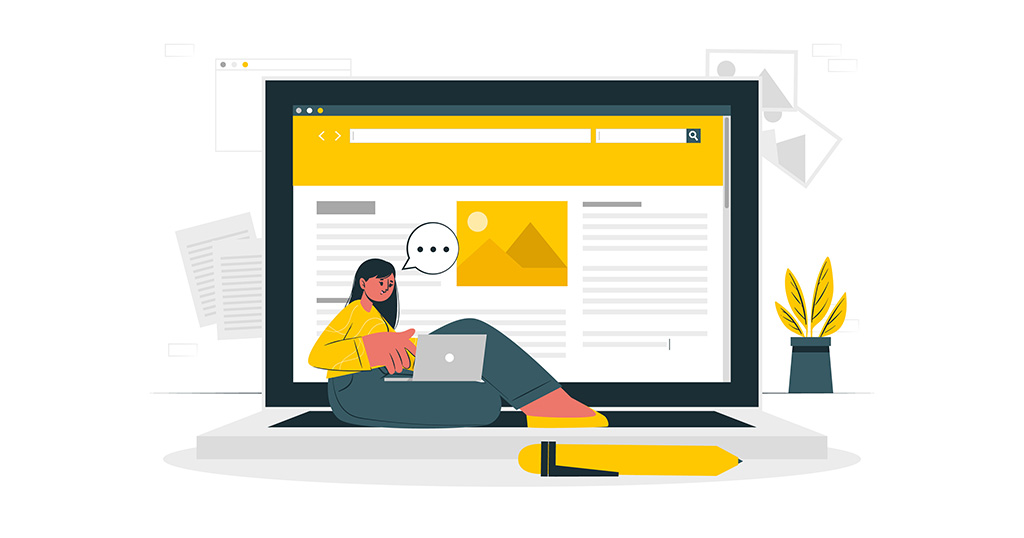 Creating Rich Results of Your Own
Rich Snippets can change in the future, so it's vital to prepare website content accordingly.
To ensure your Rich Snippets help your SEO, you have to distinguish your content as much as possible. Unfortunately, Google has cases where the content isn't always displayed. Still, search engines can always understand content information, even without a fully-displayed Rich Results Snippet. So, they can sort the SERP results without any difficulties.
Additionally, Google has various tools for helping your website become the best possible version of itself. So, as with Google Search Console, it has a Rich Results Test that anyone can use. In addition, the test tool shows you what the result will look like on search results!
Also, the tool indicates any reporting errors. However, please note that it doesn't immediately guarantee a Rich Snippet even if there are no errors.
Still, there are plenty of methods to create Rich Results. Here they are: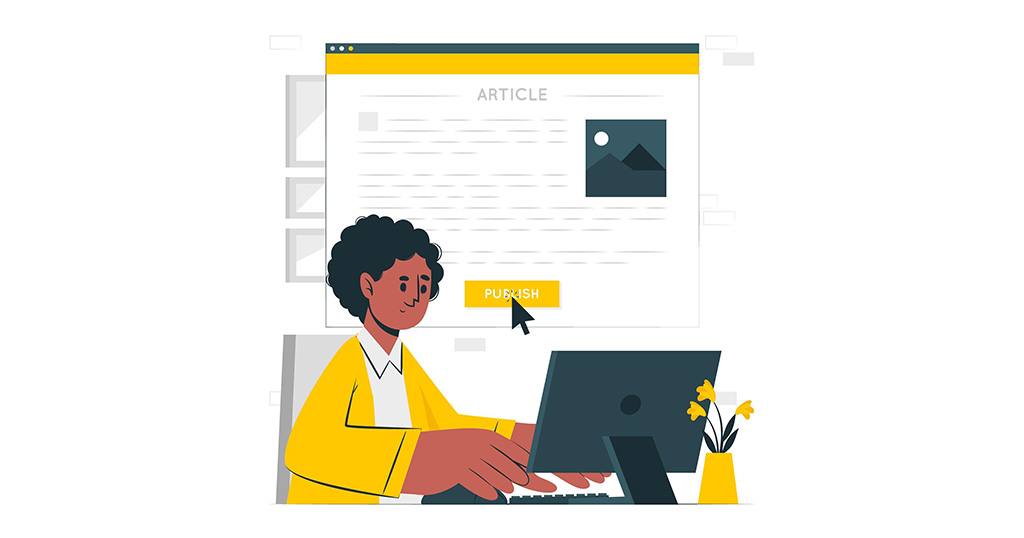 Using Yoast SEO to Create Snippets
You can always use the Yoast SEO Plugin, one of the better SEO Writing Tools for Content Writers! Yoast creates a Structured Data graph for your site's posts and pages, letting search engines better understand the content.
Additionally, Yoast SEO creates content blocks for Structure Data to create particular kinds of content. For instance, you can make these blocks for Frequently Asked Questions or How-To content. Then, the blocks can create Rich Results for the two content types.
Create Snippets with Schema.org Markup
Schema.org markup has been designed as a standard system for heavy hitters of the search engine world, such as Google, Bing, and Yahoo. This makes Schema.org a prime method for creating Rich Results.
Thus, you must use the Schema Markup data that applies to your website to optimize your content. Aggregate ratings, the time the event will start, and an address are examples of the content data you must fill up.
Additional Methods
Manually adding Structured Data is both possible and potentially a considerable hassle. In addition, inputting new code into your website may cause problems.
Alternatively, you can use JSON-LD to package your Structured Data into a more manageable piece of code. Lastly, you may use WordPress Plugins to add Structured Data.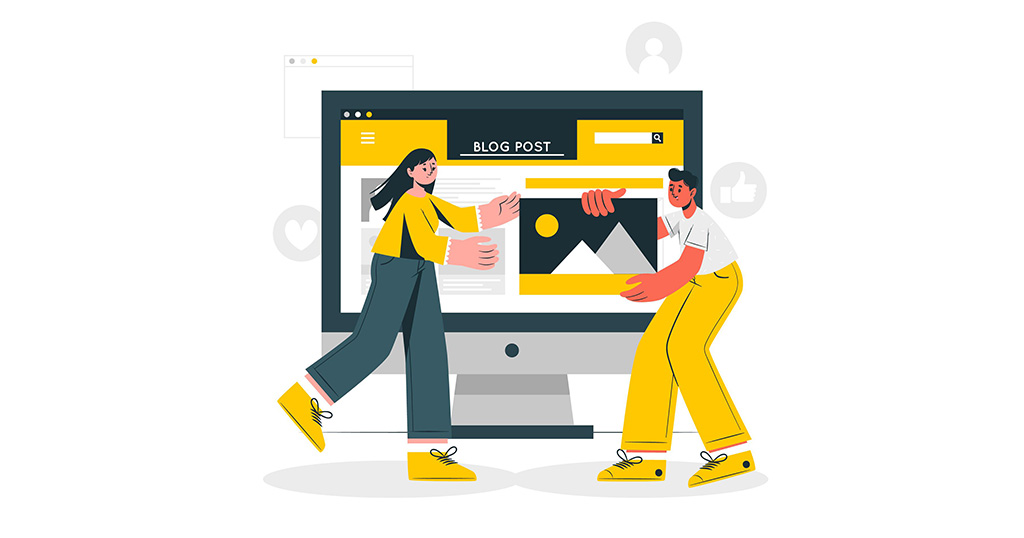 Final Thoughts
Rich Snippets are unique in that they include more information than the average SERP result. Plus, they have a more distinct look to cater to that additional information. However, creating Rich Snippets for Google isn't as easy as applying helpful SEO practices like using Long-Tailed Keywords in Long-Form Content. Rich Results require more thought and a bit of HTML tinkering.
But although they aren't one of Google's 200 ranking factors, they can boost website visibility and Click-Through Rates! One can apply various methods for creating Rich Snippets, so consider hiring SEO Services in the Philippines to make them for your business.