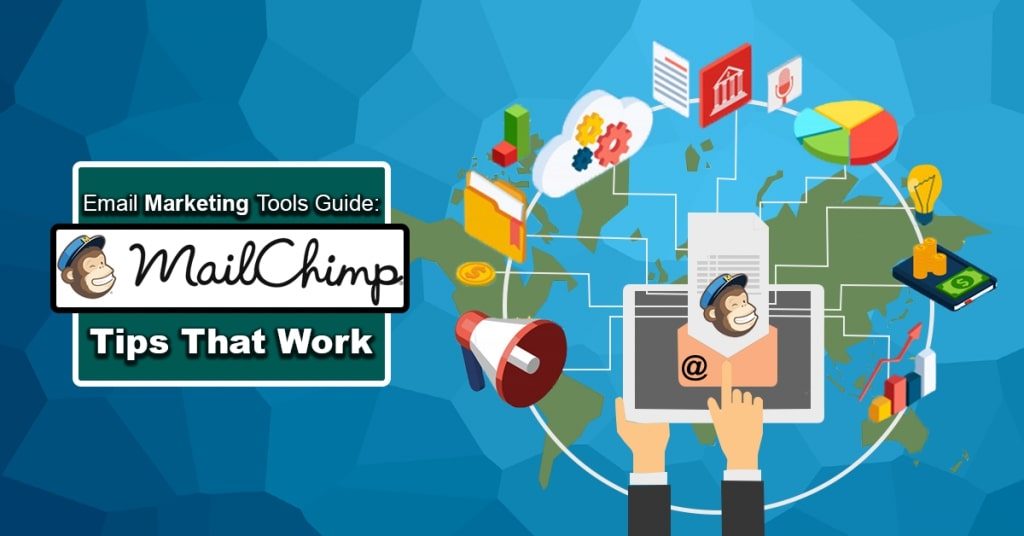 Mar 5, 2019
Email Marketing Tools Guide: MailChimp Tips That Work
Sending emails will always remain as one of the most effective and widely used email marketing tools for business promotion. Going past around internet noise to connect with a set of recipients is made possible through the use of email's direct channeling component; which is incredibly beneficial for an email marketing agency and to their email marketing services.
Furthermore, there are other helpful ways to accumulate incredible results when using email marketing services. One of them is through MailChimp.
Email Marketing Tools: Choosing MailChimp
MailChimp is defined as a web-based email marketing service tool. It lets users design email newsletters, share them on social networking sites, and integrate them with other services like WordPress. Over and above that, MailChimp is also known as a trusted email marketing provider with more than seven million users. Aside from being user-friendly, it also provides every email marketing agency with one of a kind user experience.
In this article, we will go over with some helpful MailChimp email marketing tips. These tips can help you take your expertise to the next level.
Tip #1: Learn To Use MailChimp
Learning how to use MailChimp is the primary step that you need to achieve before working to acquire good results. Once learned or mastered, this marketing automation platform will surely benefit your email marketing strategy in ways you can never imagine. It may take some time before you can become a MailChimp email marketing expert, but with consistency, all is possible.
Start by learning the basics. You can always try to test the features first before putting them into action. Moreover, before you begin taking advantage of this tool, it also is essential to set a clear objective. It is always better to have a good grasp of the type of content that you will be working on prior to achieving your business goal. MailChimp is undeniably one of the pretty challenging email marketing tools to master, but let us not forget that it was designed to make email marketing more convenient.
Tip #2: Use MailChimp Templates
On the one hand, MailChimp provides a variety of stylish templates that you can take advantage of. These built-in templates will help make your email more personalized and branded. Instead of coding your own template or pay an email marketing agency to create it for you, you can just use the templates provided by MailChimp for an easy and quality email output.
On the other hand, maximizing the use of MailChimp's features will help you bring in good results for your email marketing strategy. Consider it as an ultimate factor that can contribute to your overall success as an email marketing expert.
Tip #3: Keep It Simple
Always keep your campaign professional and straightforward. Don't put too many topics on one single campaign. By doing such, you will be able to maintain a certain level of standard for your email marketing services as a whole. Although it is also understandable that you need to meet some client's demands, always make sure to manage your campaign on a professional level.
As a reminder, you should also avoid putting too many texts on your campaign. Most of your subscribers may find it virtually challenging and will no longer even try to read the whole content. Thus, making your campaign virtually appealing will significantly contribute to its success. To use these tools effectively, you also need to consider enhancing your skills and knowledge.
Tip #4: Avoid Using Unnecessary Images
Images that are large in file size tend to load very slowly. Thus, using images ineffectively could negatively impact your email marketing campaign. With that being said, knowing when to use images to your advantage will help you avoid some pitfalls. To emphasize this idea, you should only attach images to your email when it's highly necessary.
On the contrary, you should steer clear from using unnecessary images especially if it wouldn't even speak for your campaign. Learning to weigh how important or less needed a picture, can help you make the right decision if it is contributory to add it or not in your email marketing campaign. It's not wrong to maximize the use of such tools but learning when to properly use them to your advantage is also necessary.
Tip #5: Track Your Success
MailChimp allows you to check your campaign's performance. Taking advantage of this feature will surely help you determine the effective elements that you successfully applied. More importantly, it will also show you the factors that you need to improve in your email marketing campaign.
Provided with a detailed report, you will be able to obtain much-needed information with MailChimp. Thus, you can formulate a working strategy that will increase the success rate of your campaign. Always remember that keeping track of your campaign's performance is essential to your campaign's overall success.
What's Next?
In conclusion, MailChimp is just one of the best tools that you can take advantage of while doing email marketing services. Furthermore, it has its unique components that can surely help you produce beneficial results for your email marketing agency or your business.
Prominently, if you have doubts or if your workload is already full, you can always hire experts from an email marketing agency that already mastered MailChimp to help you get the job done.