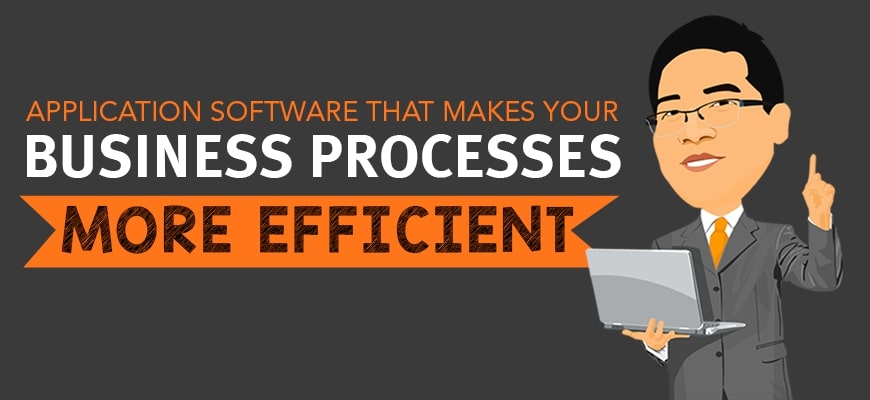 Apr 5, 2017
Application Software that Makes Your Business Processes More Efficient
Making Your Business Processes More Efficient
Time is precious, especially for entrepreneurs like you. That is why you always look for ways to run your business easily and efficiently to ensure that you are able to do more tasks at a shorter time.
Hiring more staff to make up for time used to be the only solution before. However, this also meant more expenses for salaries and operations costs. Fortunately, in this modern world, we have competitive, tested, and strategic solutions for your business processes that are much easier and more efficient. The Applications team at Through 17 years of experience of designing, developing, and implementing business software for clients, Syntactics Inc has come up with the following solutions.
Fifo Inventory System

FIFO is our cloud-based inventory system. FIFO allows you to manage your inventory, receivable, payable and sales, anytime, anywhere, on any device – desktop or mobile and in Mac or Windows! There is no need to install our software as it is available online. All you have to do is open Internet Explorer or Google Chrome. You can then see how your business is doing with easy access to sales, inventory, receivable and payable reports. We have your business success in mind at a low cost, no installation and less maintenance inventory management software.

Having designed and implemented more than 100+custom inventory systems, Syntactics came up with a product consisting of the best features. This would help users record purchase orders, stocks received and stocks released with quick syncing and updating of stock levels. And these can be done as transactions occur! This Cloud-based application is accessible 24/7 anytime and anywhere as long as you connect to Cloud/Internet.

Synchronized Accounting System


There are many benefits to using a Synchronized Accounting System. For one, an accounting software allows you to excellently take care of your finances for a better and faster decision making all the time! This also helps you record and processes all your accounting transactions such as accounts payable, accounts, receivable, cash receipts, cash disbursements, and other transactions. It also enables you to generate your financial reports on time.

This comes in 2 options — first, the monthly subscription with 24 months locked in the period. Second, the offline local installation that requires the full payment of the package upon installation and training.

Syntactics Payroll Suite

With the Syntactics Payroll Suite system, you can improve your company's productivity, manage employees benefits and spend more time in building a reliable team. The Syntactics Payroll Suite takes away all the burdens that you may have experienced as it records and processes payroll transactions. Records include contributions, benefits, bonuses, leave, loans, training costs, 13th-month pay and other payroll transactions.

OB-GYN Patient Tracking Software


To make things much easier for OB-GYN doctors, Syntactics collaborated with OBGYN Practitioners. They have come up with a feature-rich and simple to use application software. This application software will record patient's list and records, processes reports such as consultation summary, exam summary and fees summary. The software works to have proper security access and controls to ensure the security of data.
All these packages are inclusive of secure data storage hosting, user training, and technical support. However, if what you need is not listed on services mentioned above, Syntactics can also do a customized system for you.
As a reliable app development company, Syntactics will take care of your business like our own.