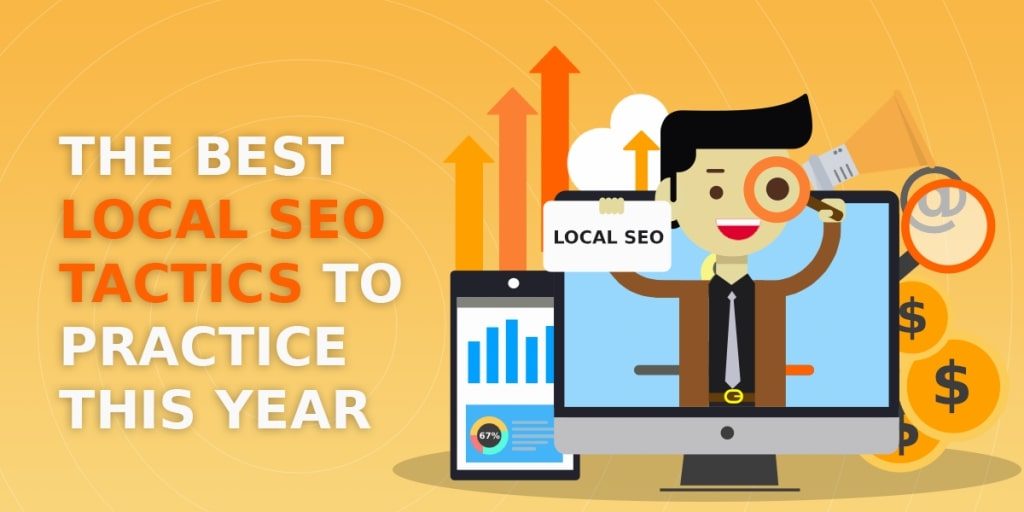 Feb 27, 2019
Why Local SEO Tactics Matter for Businesses
How Do Local SEO Tactics Work?
With the help of local SEO experts, you can fully maximize your marketing in your local area. Remember that people nowadays rely a lot on the internet to search for products and services with the use of computers and mobile devices. Furthermore, these tactics will help you get easy exposure to these mobile searches, bringing you ahead of your competitors.  To successfully market your products and services, you need to give your potential customers direct information that they need. Give information such as your products and services, single or multiple locations, contact details, and pages. All in all, online businesses are growing when it comes to marketing their small or already-established business digitally.
When you start a business, most people would recommend you to start with your local area. However, not many people know that it's not as easy as announcing that you're open for business. For you to fully maximize your local area as a market, you'll need the help of a solid local SEO strategy.
Other than helping you reach your target market, these tactics also have a lot of advantages.
What Are Local SEO Tactics To Try This Year?
Google My Business

Have you ever tried searching for a specific business in your area and then seeing a profile on the right area of the search results? That is the Google My Business. This is important as it contains your details such as your complete business name, your address, contact details, reviews, and even photos.

Links and Citations

These are foundations of local search campaigns. Links are backlinks on profiles across your profiles online and will lead to your website. Citations, on the other hand, are when an online source mentions your business' NAP (name, address, and phone number). These powerful signals influence your rankings in both local and organic searches. You should, therefore, ensure that your NAP and other details are consistent all over the different sources.

Content Strategy

This local SEO practice deals with the power of words and is usually the job of content writers. Content on all of your pages across the internet should cover relevant topics to your business' niche, are linkable, and SEO-friendly. By SEO-friendly, we mean that content should use easily understandable language, should have proper headings to separate subtopics, and should contain and properly use the relevant keywords. Local SEO experts will also be able to determine what high-ranking keywords related to your business are. Writers then use these keywords in your content.

Implement Schema Markup

This optimization strategy involves placing a code on your website to help search engines get users informative results from your site to display on local searches. This is even more helpful for your customers so that they can immediately get the information they need from search engines. Other than that, the schema markup code will also help your business stay ahead in the competition. This markup should be placed on your major pages such as the Home, About, Services, and Contact Us. This can be hard to do on your own since this requires coding. Hence, you'll have to call on local SEO experts for this one.

Backlinks from Reputable Sites

One way you can do this is by contacting prominent sites with a high domain authority related to your niche. You can then send them a request to have your articles posted or for them to give you credit or mention you in their posts. This is a helpful strategy as it builds your business' credibility and authenticity and relevance of your page.

Embedded Google My Business local listing on Website

This local SEO Practice is best applied to your contact page. Your listing has a "share" icon that gives an option for you to "embed" it on your site. Furthermore, this helps users find your location and also lets them know that your business really exists. Users will also be led to Google Maps, where they will also have the option to view your location via Street Maps. This is also another task which local SEO experts will help you with.

On-Page Optimization

This is another local SEO practice that deals with optimizing the content on-site itself. The metadata, which includes the meta-title and meta-description, is what shows up on search engine results pages (or SERPs). They also contain a summary of your business or that specific data. This technique also involves content marketing strategies. It is also advisable to optimize your content by putting in answers to common questions that users ask. Local SEO experts, such as content writers, will be able to optimize for you.

Reviews

Getting and posting reviews is a local SEO practice that is crucial as they give your business credibility. It will also inform potential customers about how effective and efficient your business is. It is highly recommended to encourage your customers to provide reviews and perhaps give them an incentive (like a small discount) if they do. Furthermore, it isn't advisable to create fake reviews. More importantly, do not forget to respond kindly to negative reviews. Acknowledge their issue and provide them with a solution if possible.

Mobile-Friendly Website

Like we said earlier, more people prefer searching online with the use of smartphones because of its accessibility. If your website isn't mobile-friendly, imagine how frustrated users would be at the prospect of having to zoom in and out. All in all, it's best to ensure that your website responds to whatever device it's being viewed.

Improve your site's page speed

Another frustrating predicament users certainly don't appreciate is a long page load time. You have to remember that one of the reasons they've turned to the internet is because it's supposed to give instant results. A website that takes a minute or more will defeat that purpose.

SEO Audit

When you want to make sure that all aspects of your website are properly assessed and that it gets the right recommendations and implementations, you can opt for an SEO audit. Furthermore, an SEO audit will list all your pages with missing metadata, duplicate pages, the rankings of keywords, and so much more. You can then seek help from Local SEO experts in the Philippines to audit for you and make the recommendations and even implement them.
Summation
To sum it up, trying out these tactics for your business will help you reach your local area. There are also more than the eleven tactics we've enumerated. For example, you can check out how you can maximize Facebook Ads Manager and its updates.
However, these eleven are pretty much the basic ones and the straightforward steps you can try out, especially if you're still new to the concept of digital marketing steps. Furthermore, it's vital to remember that simply using one tactic won't give you many results. More importantly, you also have to keep in mind that results aren't instant. If you also want to maximize these tactics and use them properly, you can always let the local SEO experts help you!