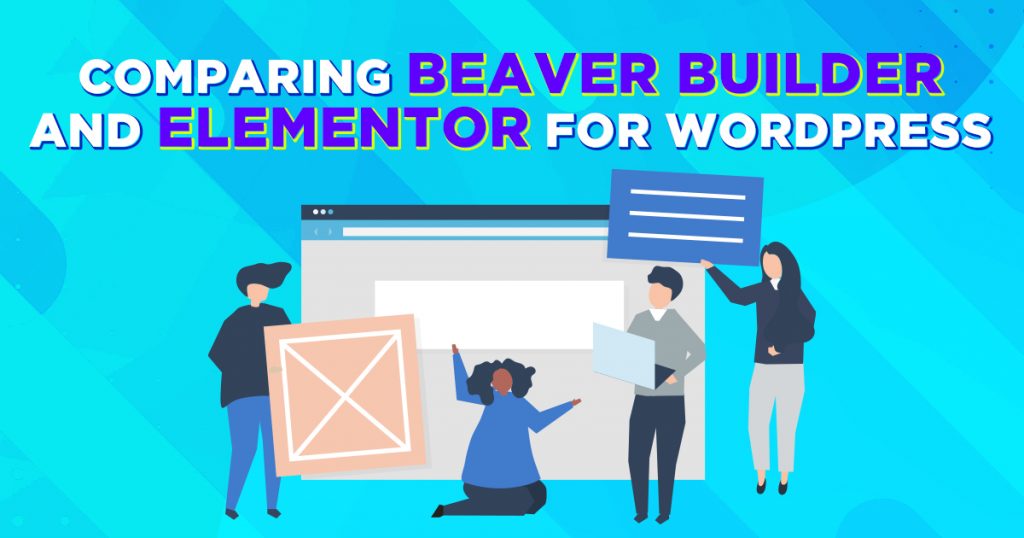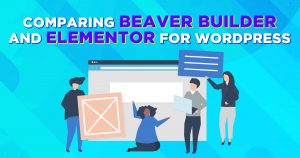 Jun 21, 2021
Comparing Beaver Builder and Elementor for WordPress
When building a WordPress website for your online business, everything becomes more manageable when using a page builder plugin. It offers users countless features that contribute to the creation of aesthetically appealing and functional websites. This article will compare and contrast two of the most widely-used page builder plugins today: Beaver Builder and Elementor.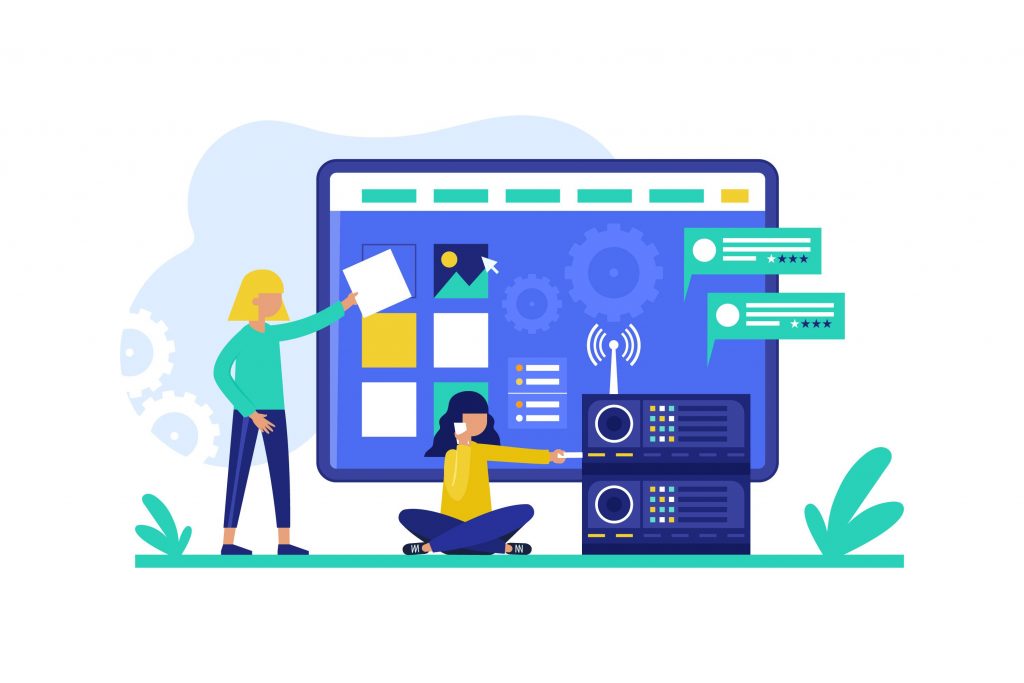 What are Page Builders?
In WordPress, a page builder lets dedicated web developers and other users create pages and posts and allows them to structure its layout, add elements, and format its style with ease. Whenever you make a new post or update old content, a page builder allows you to see the result of your changes instantly.
Page builders also utilize a drag-and-drop feature, which lets users drag elements and set them precisely at a particular section. There is no longer a need to tweak code to move a specific element on a page. Thus, with page builders, even non-technical users can create beautiful websites.
Moreover, page builders provide a variety of ready-to-use templates which you can use for your web pages. You do not have to be a dedicated web developer to create a website that showcases your products and services excellently.
Finally, because more and more people spend their time on social media, page builders provide countless built-in widgets that allow website users to interact with the business's social media platforms. Such widgets include social media share buttons, which site owners can add directly to their website. Other widgets include photo galleries, content sliders, and a testimonials section, among others.
WordPress Page Builders Overview: Beaver Builder and Elementor
Dedicated web developers consider Beaver Builder one of the most user-friendly page builder plugins on WordPress due to its true frontend visual editor that allows users to design and preview their page updates in real-time. It also provides users with ease of use through its drag-and-drop feature, allowing users to create and edit content in no time.
This WordPress page builder also gives users several ready-to-use content modules, which they can customize using a toolbar located at the top. This page builder also offers more than thirty professionally designed templates for their users, thereby making your website-building process even quicker.
Whether you use its free or premium version, Beaver Builder is a fully responsive plugin, which you can install directly from WordPress.org. You would want to use Beaver Builder to make your website because it is a simple and easy-to-use page builder that allows anyone to create their own stunning and functional business websites!
Similarly, Elementor is among the most popular WordPress page builders available online because its visual drag-and-drop editor enables its users to build a website with ease. It has more than eighty design elements, such as widgets, which would help attract more site traffic and leads.
Moreover, through Elementor, you can edit and customize any part of your website. You only have to click directly on that area. Elementor is also equipped with ready-to-use templates, which users can import to customize their page content, thereby saving them time.
Being a fully responsive page builder plugin, Elementor ensures that your website would look great on any device. Thus, with Elementor, you get a user-friendly and easy-to-use page builder for your WordPress website.
Beaver Builder and Elementor: A Comparison
In this section, we will discuss similarities and differences when it comes to the basic features, customization, and pricing between Beaver Builder and Elementor.
Interface
The Elementor page builder uses a control panel located on the left side of the screen to add widgets by dragging them to your site. The control panel also provides various elements, including text size, typography, spacing customization, and more. Moreover, Elementor also allows in-line text editing, letting users update the text directly on the page.
On the other hand, Beaver Builder allows you to add elements by clicking on the plus symbol, which you can find in the upper right corner of the screen. Then, a window will pop up on the right side of the screen where you will find tabs with various options for your modules, rows, templates, and saved items.
Widgets
When it comes to widgets, Elementor offers more for its users even from its free version. These include basic widgets such as heading, image, text, editor, video, gallery, testimonial, social icons, shortcode, and many more. You then get more when you avail of their paid version.
Meanwhile, the free version of Beaver Builder only provides its users with basic modules, including photo, audio, video, text editor, and HTML, to name a few. Both Beaver Builder and Elementor will require you to purchase their premium versions if you wish to get access to more of their functionalities.
Customization
Elementor provides three tabs where you can select particular options for your widgets when it comes to customization. These tabs are Content, Style, and Advanced. So, if you are editing the Title, the Content tab allows you to fill in the copy and set some basic formatting, including size, linking, and alignment. Then, under the Style tab, you will be provided with more customization options. These would include typography, drop shadows, color, letter spacing, and more. The Advanced tab, then, gives you a choice to add animations, background, images, gradients, scrolling effects, to name a few.
On the other hand, Beaver Builder displays a floating pop-up window on the right side of the screen. The window includes all of the functionality that you would need for customization. Take note that you can drag this pop-up window to either side of your screen. So, after you insert a module, you can modify the module using three tabs: General, Style, and Advanced. As you can see, Beaver Builder and Elementor have similar tabs. However, Beaver Builder allows you to easily add a parallax effect for your web page's background. In Elementor, you would have to install an add-on first to add the effect to your web page.
Pricing
Elementor offers its users a 30-day money-back guarantee for all plans for their WordPress page builder plugin. These include the following:
Essential Plan (for one pro website) at 49 USD per year
Advanced Plan (for three pro websites) at 99 USD per year
Expert Plan (for 25 pro websites) at 199 USD per year
Studio Plan (for 100 pro websites) at 499 USD per year
Agency Plan (for 1000 pro websites) at 999 USD per year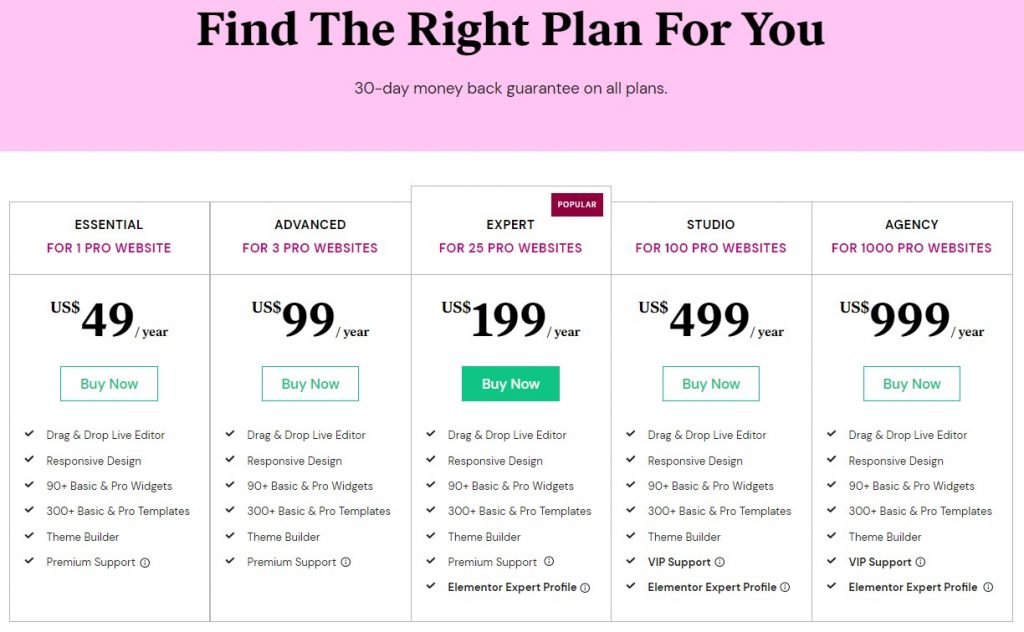 Elementor Pricing
Meanwhile, the Beaver Builder for WordPress offers its users the following page builder plugin plans:
Standard Plan at 99 USD per year
Pro Plan at 199 USD per year
Agency Plan at 399 USD per year
Like Elementor, Beaver Builder also provides a 30-day money-back guarantee for interested users of their page builder plugin.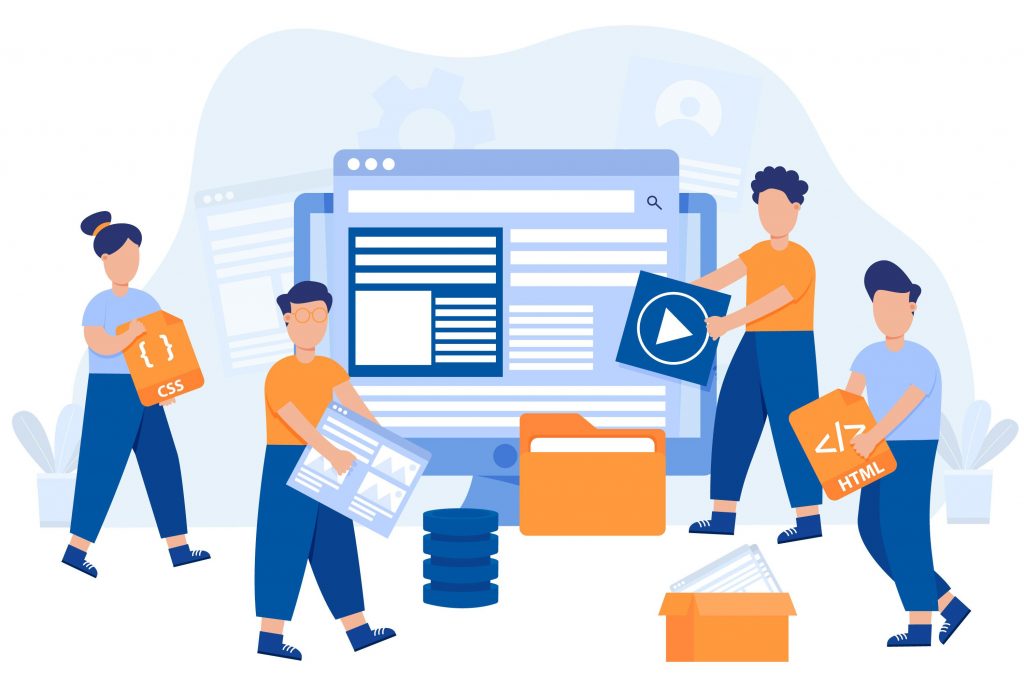 Choose Between Beaver Builder and Elementor for WordPress!
You now know some similarities and differences between the Beaver Builder and Elementor page builder plugins for WordPress websites. Should you need help building and managing your website, seek help from a dedicated web developer from a web design and development company in the Philippines.
Have we forgotten anything in our comparison between Beaver Builder and Elementor above? Join in the discussion by placing your thoughts in the comments section below!