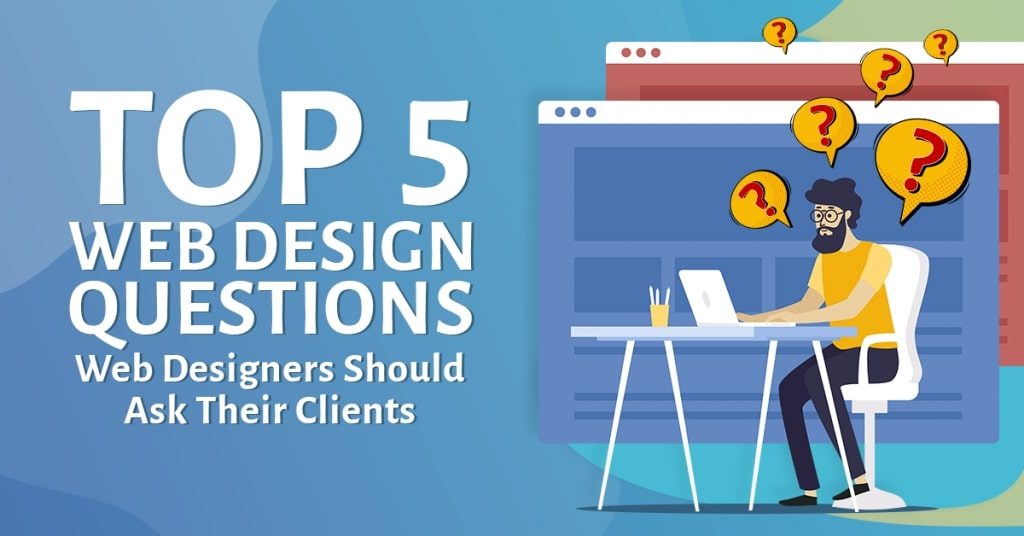 Nov 6, 2019
Top 5 Web Design Questions Web Designers Should Ask Their Clients
Businesses often use websites to establish credibility, promote their products and services, and reach a wider target audience. Moreover, they're also used to showcase your previous work and provide clients with a way of contacting you 24/7. This is why most businesses outsource professional web designers and developers to create one for them after they answer a short list of web design questions.
However, as a web designer, you may meet clients who don't have concrete ideas of how they want their website to look. Instead, they sought your professional assistance. They expect you to be able to create a website that can address their needs. Therefore, it's important to ask your clients a few web design questions before you begin working on their project. 
With that, here's a list of our top 5 questions that can help you:
Do you have an existing website?
Oftentimes, you can simply search for the client's business online. However, there are a few reasons their website might not pop up. For example, they may have taken it down, not optimized it enough, or simply made it temporarily unavailable. It's best to directly ask them for their website's Uniform Resource Locator (URL) and any applications they're connected to.
When they do show you their previous website, thoroughly review it. A few of your web design questions should focus on the reasons they want to redesign it. Perhaps their website isn't mobile-friendly, which is one of the many web design and development flaws you should avoid. Furthermore, take note of any points for improvement that they haven't mentioned and list down ways you can enhance them.
Source: pexels.com
Can you provide a brief background of your business?
Get to know your client's business. Ask them to describe it in a nutshell. You should always design websites that provide your client's target audience with first impressions that match your client's description. Understanding your client's foundation is the key to illustrating web designs that will appeal to them.
Gather any essential information that can help you. Do they sell products or services? Break their answers down into further sub-questions. What kind of products or services do they offer? How many possible product categories and filters are there? Once you've obtained an overview for the business, allow them to explain how they stand out from the crowd. Let them choose a few of their business' advantages or strengths to emphasize.
Who is part of your target market?  
The website you're designing isn't just for the business that owns it. It's also about the users who will interact with it. And while the business' customers won't be the ones approving your final design, they amount of interaction they have with the site is feedback in itself. It's not practical to design a site for everyone. Nevertheless, narrowing down your design choices to appeal to a certain target market surely helps. Businesses often have definite target markets in mind—make sure to cover this in your list of web design questions.
What actions do you want your site's visitors to take?
As a web designer, you may have a brief idea of what websites from a certain industry typically look like. However, each business has its own set of unique plans and strategies. Features that may be valuable to one may be worth nothing to another. For that reason, it's important to include inquiries about the website's purpose in your list of web design questions. Furthermore, be sure to identify which features are absolutely necessary in comparison to simply being nice to have.
While talking to your client, create a list of goals and divide it into two categories. The business' goals and your clients' goals. As a business, it's more likely to prioritize gaining leads that can become conversions and increasing the website's traffic. On the other hand, clients are on websites in search for solutions to their concerns or problems. Having a definite set of objectives can definitely help you strengthen a custom website's design. At the same time, ask your clients about their preferred Call to Actions (CTAs). Statistics show that small business websites, up to 70% of them, don't use CTAs, hurting their chances of getting conversions. As a result, being a part of the 30% that do can be a major advantage.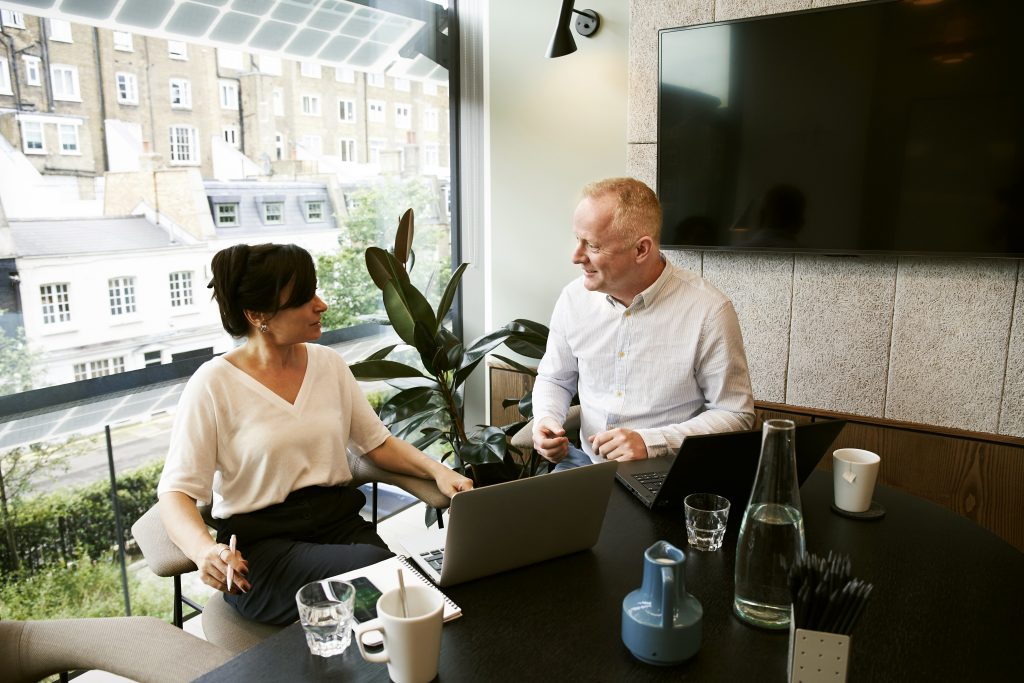 Source: pexels.com
How would you like your website to look?
Designers often don't have absolute creative freedom. Your clients will have already seen websites that do and don't appeal to their tastes. Ask them to pinpoint website designs that they do and don't like. Keep an eye out for the sites' common characteristics. These can be in the form of repeat or similar button shapes, overall design complexity, among other things. After you've asked your web design questions, you should have come up with a vague idea of your client's preferences. 
Some businesses already have a specific stylesheet that they follow. In that case, request for a copy to guide you. How many images, videos, or pop-ups are you expected to include before the website appears to be too crowded? Plus, the guide may already have specifications on ideal image sizes, brand colors, and colors to exclude. However, it's important to note that web designing doesn't end when the website's design is made. Check with your client to see if their essential images—like the business' logo and banners—are web-ready. These could greatly affect the overall quality of your finished layout.
What are some of your web design questions?
Although a web design company presents clients with their websites' layouts, web designing in itself is a collaboration between the two parties. Professional web designers understand the impact of creating high-quality designs that can boost a business' operations. However, they can only properly do so when they consider their clients' preferences. Do you have any web design questions we haven't discussed? Leave them in the comments!