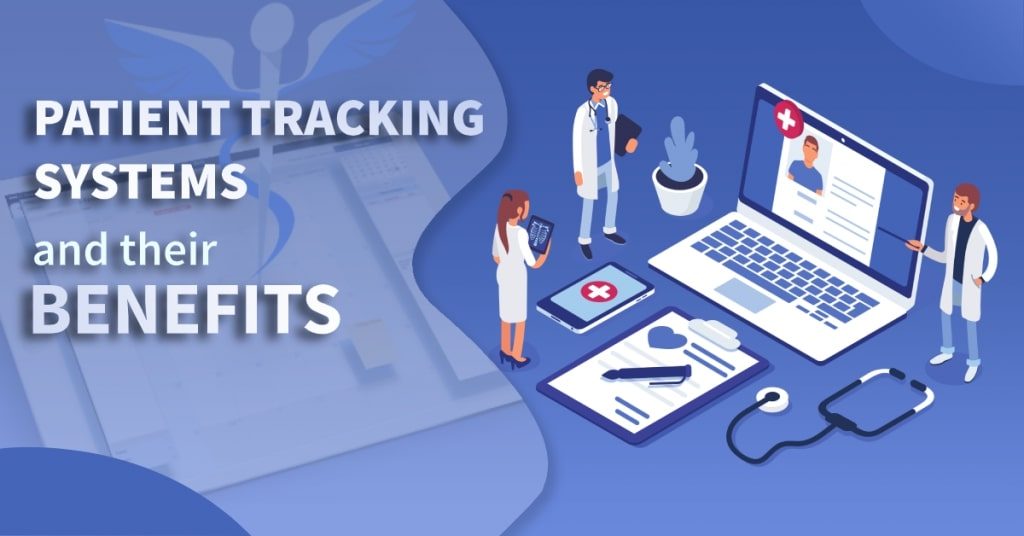 Sep 27, 2019
Patient Tracking Software and Their Benefits
Before the creation of patient tracking software, medical professionals and health care experts used more traditional means for patient tracking. For instance, the Los Angeles Air Force Base's 61st Medical Squadron used management boards to maintain pharmaceutical equipment quality. They also used them to make sure that no bacteria are present in the water added to their powdered prescriptions.
While that system may have worked for them, we cannot deny that technology helps make processes more efficient. Today, IT solutions are becoming more and more popular. On the daily, app developers are creating new and innovative systems to simplify work. As such, with the help of patient management software, medical professionals and experts can improve on their performance and provide the best healthcare that they can.
The Benefits of Patient Tracking Software
Health technology, in particular, has reached new peaks with the use of patient tracking software. So, how does a patient tracking app improve a hospital's day-to-day operations?
Tracks room availability
Sharp HealthCare's Chula Vista Medical Center has acknowledged this fact and has transformed its asset tracking system into a real-time location system (RTLS) patient tracking program. They assigned their patients unique numbered tags with bar codes and used infrared technology to detect a particular patient's location.
With the patient tracking software, you can also monitor the number of rooms you have available at a given time. Initially, their goal was to make their bed management process more efficient. They wanted to ensure that their patients did not have to wait too long before receiving treatment. However, this patient management software also provides other benefits like allowing hospitals to track the number of high-risk patients that they accommodate at a time.
Saves lives
Recently, a man credited an Apple watch after it saved his father's life. When the watch detects a "hard fall," it immediately sends a report of the owner's location to an emergency number—even if they had fallen in a remote area. The watch's report allowed emergency medical services to respond quickly and maximized the patient's chance of survival.
However, this is not the first time a smartwatch has saved a life. People have reported that the watch's heart rate monitor showed irregularly high beats per minute. These turned out to be symptoms of heart attacks (that they initially brushed off because they felt fine), clogged arteries (that required surgery), and atrial fibrillation. The watch's patient tracking software is also useful during accidents. It helped save a mother and son who were driving home when they got hit by a drunk driver. The mother only instructed her watch to call 911, but it also sent out their location. Thus, allowing the emergency team to send them to a hospital quickly.
Monitoring patients' treatments
Each patient's tag is not merely just a label with numbers. You can also use them to record personal data like their prescribed medication, scheduled appointments or tests, allergies, etc. A patient tracking app allows floor nurses to identify a patient's location straight from the patient tracking software. It can also assist them regardless of their patient's needs—from taking their prescriptions to being on time for medical procedures.
Spend less time commuting to clinics
Frequently, we spend a lot of time commuting to work, to the bank, or to the hospital to get checked. Unfortunately, the commute takes significantly more time if you come from a remote area. Naval Hospital Jacksonville acknowledges this and decides to provide virtual visits—a more convenient option. It caters to all kinds of concerns, including behavioral health, family medicine, nutrition, and many more. The patients don't necessarily have to be near their corresponding physicians.
With patient tracking software, they only need to schedule a virtual appointment to receive real-time care through a video-enabled device. They originally designed the patient tracking app to allow sailors and marines to engage in Period Health Assessment (PHA). However, it can also accommodate active duty, retirees, and their family members.
Organized staff schedules 
Being on top of your staff's workload improves your overall efficiency. Having a thorough breakdown of their schedule with software for patient record keeping allows you to coordinate which of them best fits your patients quickly. You can even analyze trends in your patient flow. Furthermore, patient tracking software shows you each patient's progress. You can identify who's accountable for accommodating them through each step of the way.
Keep Track of Patient Records with PxTrack!
Are there any diseases that are becoming more common? How many machines do you use daily? Do you need to stock up on medication? You can answer all of these questions (and more) through the reports you get from a patient management software. You can also determine if you need to hire more people based on the workload they currently have.
Patient tracking software like PxTrack can help doctors maintain secured and centralized patients' records in the Cloud. Regardless of the number of hospitals and clinics that doctors report to, they have access to a centralized database to view or modify their patients' data. Using the patient tracking app is much more efficient than visiting a specific clinic for the hard copies of your patients' records and consultation forms. Having your customizable software for patient record keeping guarantees that all your needs to save lives effectively are available within a system.