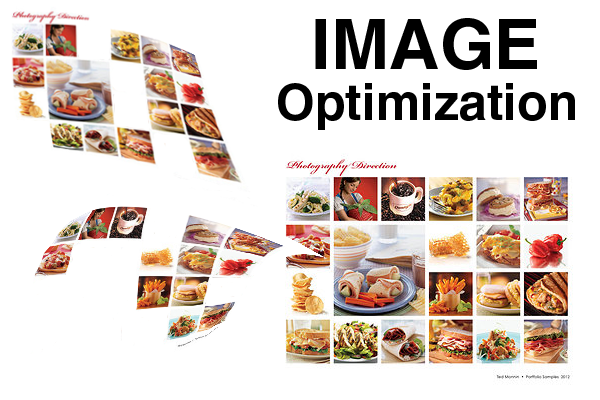 May 27, 2014
Image Optimization: How to Do It and what are The Benefits
Images are one of the most important parts of a website as they provide the visitor a clearer visual of what your business is about. Honestly speaking, a website without a few images is quite boring.
Probably not a lot of people like to stare at a website that is a hundred percent text without any good visuals. Websites with images actually generate more traffic than websites that are purely text.
However, that applies better if the images were properly optimized. Image optimization is the process of slicing the image and reducing its resolution to make the file size smaller, so it loads faster.
Having website pages that are not optimized can eat up a lot of the website speed, making the loading speed slow. A slow website loading speed will eventually result to a decrease in website traffic since most people would rather visit websites that load faster.
A lot of people are actually fond of searching for images, which is why they (images) gather so much traffic. So, here is how you can optimize your website's images:
Step 1:
Think of a good title that you can give to your image. This can be your website's keyword and what is that page/image is all about. Try to make it as relevant as possible, think of the most common words a customer might type into the search engine in order to find your business.
Step 2:
Now you have to make the search engine understand what your image is about using alt tags. Using alt tags is the only way you can get search engines to pick up your image and have them appear on the search. Here is what an alt tag looks like:
ex. < img src="kittens-and-puppies.jpg" alt="Kittens And Puppies" />
Step 3:
Reduce the size of your image. There are many online tools that you can use to reduce the size of your image. Here's a list of examples:
smush.it
PageSpeed
PunyPNG
ImageOptim
PNGSquash
PNG Monster
IrfanView
WP-Smushit
Step 4:
Write a caption that does not only capture a visitor's attention, but also keeps them there to reduce bounce rate. Bounce rate is when someone clicks on your page, but then almost immediately they go back to the search engine. An increase in bounce rate is bad news. That means the visitor was not satisfied with your page for certain reasons. It is either they did not like the content, or the website loading speed was slow, etc., who knows?
Step 5:
Save it in a filename that is relevant to your business, make it a filename that most people will likely search up. The file name can be your company's keyword, the name of your product/services, whatever you think will get your image to appear on search engines.
Optimizing your images might sound like extra work, but the benefits that come from doing so can be quite rewarding. It is important if you want your website to load faster and generate more traffic.
Other benefits of optimized images is that photo sharing on social media networks is a lot easier, thus giving you a new and faster way of marketing your business. Your website is also more likely to end up on search engines. Thanks to your optimized images.
There is also less competition in trying to get on the image searches, thus maybe giving your website an easy path to being seen and visited. Plus, it makes your website look more interesting because as I said before, websites without images tend to look boring.
So, feel free to add a little more interest and color in your website by including images. Remember though that these images have to be optimized so they do not eat up your website's loading speed.