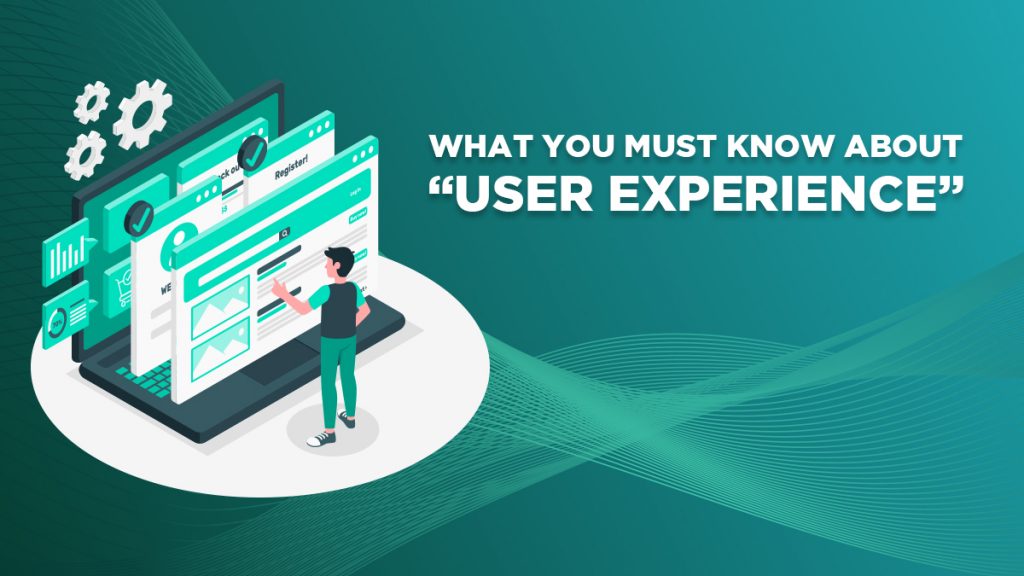 Mar 5, 2021
What You Must Know About "User Experience"
They always say that first impression last. Through user experience (UX), you can know your customer's overall impression of your business website. As such, your business website must make a striking impression on your online market. Otherwise, you risk increasing your bounce rate. and losing potential customers to your competitors . Let us discuss further the role of user experience in your business.
What is User Experience?
As a business, you should consider user experience when planning, designing, developing, and implementing your digital marketing campaigns. Provide your target audience with a unique user experience. Ensure that their interaction with you is memorable and worth sharing with their friends. This includes building a business website that ushers an excellent user experience.
Thus, you can set user experience as the basis for your decisions regarding your website design, development, architecture, and content marketing strategy. SEO optimizers even make user experience part of their strategy to rank higher on search engine results pages (SERPs).
According to the Interaction Design Foundation, user experience (UX) design is used to "create products that provide meaningful and relevant experiences to users." It is a design process that involves the product's branding, design, usability, and function.
In relation, user experience design involves a website's findability, usability, and accessibility.
Findability

A website's findability or convenience is about how quickly someone can locate the site online. So, if someone is searching for a product online and cannot find it, it affects user experience. Thus, many SEO companies ensure that their website has the right tools for users to find their products quickly. To do this, they ensure that search engines have successfully indexed their web pages. You can determine a website's findability through tree testing, a usability technique for evaluating the searchability of topics on a particular website.

Usability

A website's ease of use takes a crucial part in cultivating an excellent user experience for visitors. Achieve positive usability by ensuring that the system is easy to learn, efficient to use, pleasant, and more. Moreover, you can analyze a website's usability through its effectiveness, efficiency, learnability, memorability, error prevention or handling, and user satisfaction. You can measure a website's usability through formative and summative usability testing.

Accessibility

Perceived loading time is more important to searchers than the actual loading time. Thus, you need to make sure that your website's loading time is quick. You have to fix loading issues on your website to ensure your website's accessibility. Also, because time is of the essence, you must place your most important information on your landing page, advisably above the fold. When you do this, you immediately provide visitors with an idea of what your site offers at first glance. One way to evaluate a website's accessibility is through search engine spiders or site crawlers.
Aside from these three mentioned above, you also need to take into consideration your website's responsiveness, page speed, and messaging features.
Responsiveness

When you build websites, you need to consider that people nowadays use different kinds of devices. And these devices use different types of screen sizes. So, to ensure an excellent user experience, you need to build a website that can adapt to various screen devices. You can employ this through responsive web design. By this, you can scale images, fonts, and other HTML elements on your site to the screen size of your user.

Page Speed 

Google uses the Largest Contentful Pain (LCP), which is a Core Web Vitals metric that measures the loading performance of a page. Ideally, LCP should be within 2.5 seconds after the page has started to load. LCP considers IMG elements, image elements inside an SVG element, and video elements. Moreover, LCP also considers elements with a background image loaded through the url_() function, and block-level elements with text nodes and other inline-level text elements children. Thus, you need to place emphasis on loading page speed when designing your website to ensure an excellent user experience.

Messaging 

Another way to improve user experience for your site is to employ a live chatbot on your website. Through this, you provide a quick and convenient way for your site visitors to communicate with you without having to leave the website. You can ask a web developer to help you integrate a chatbot on your business web pages. For instance, you can install the FB Messenger Live Chat which automatically appears within the browser window and is a great way to keep in touch with your customers.
Here is a comprehensive guide from Neil Patel on how to measure a website's user experience.
User Experience (UX) Design Principles
Hubspot summarized the fundamental user experience (UX) design principles that you should always keep in mind when designing and developing your website. Check them out below:
Be Findable

As mentioned above, you should not waste your site user's time while browsing your website. As such, you should create a web design with elements and content that are easy to find and navigate through.

Be Contextual

Users should know where they while browsing your site. Your design should guide them in the right direction instead of making them feel lost or overwhelmed.

Be Easy

When building a website, make sure to create a streamlined and consistent web design. An easy-to-use system will help provide an excellent user experience to your site visitors and potential customers.

Be Simple

Get straight to the point, especially in the contents of your landing pages and product pages. Keep in mind that not all of your site visitors will have the whole day to browse your website. You should help them quickly find the product or service that they need.

Be Human

Being authentic in the content that you publish makes users feel like they are interacting with humans instead of devices. Show them your brand's personality and eventually gain their trust.
Build Websites with Excellent User Experience
Improve your online marketing efforts. Give your site visitors a user experience that would entice them to revisit your website. If you need help in building and developing your business website, you can employ a web design company in the Philippines to help with the process!
Do you know other ways to improve user experience? Let's hear them in the comments below!