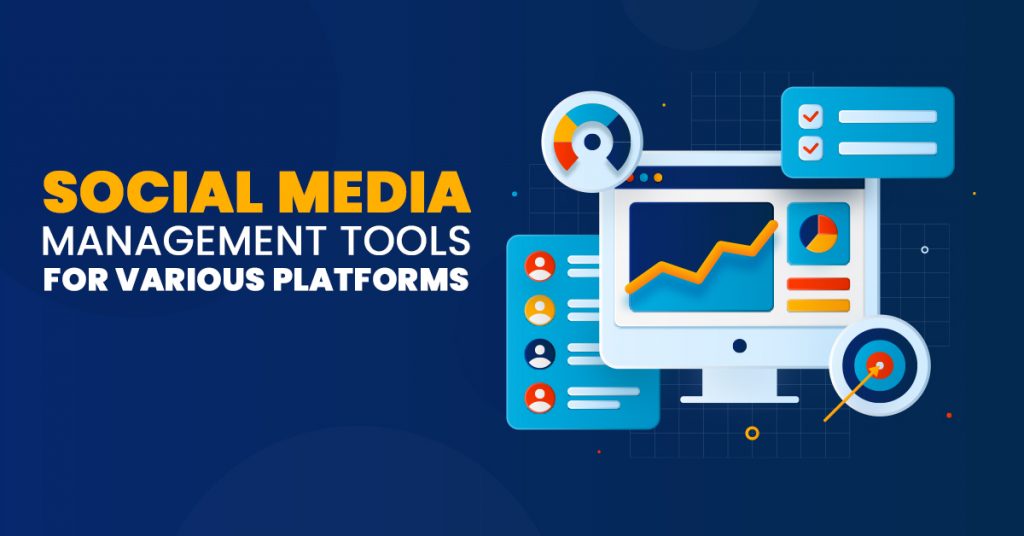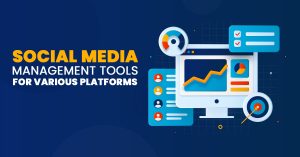 Mar 7, 2021
Social Media Management Tools for Various Platforms
Managing your social media channels can be quite demanding, especially for business owners. For starters, you need to craft a social media calendar and post quality content to ensure that your target audience finds it relevant and timely. Thus, social media marketing teams use social media management tools to help them create, organize, and publish their posts on various social media platforms. These tools also keep them informed about the performance of published content on social media. As such, let us introduce you to some of the leading social media management tools of today.
Top Social Media Management Tools for Businesses
Check out some of the most popular social media management tools and platforms that you can employ in your social media marketing activities:
SEMrush is one of the leading social media management tools and content marketing platforms used by businesses today. Social media marketers worldwide use this social media management platform to perform their jobs more effectively to achieve excellent results.

SEMrush allows users to post on multiple social media channels with just a few clicks. Then, this management tool will track their performance. Moreover, this social media management tool also lets users create, launch, manage, and optimize their ads. With this, you can determine which ads are doing great and which ones need improving.

SEMrush offers the Pro plan for $119.95 per month, which is best for freelancers, startups, and in-house marketers. Their Guru plan is worth $229.95 per month and is designed for SMB and growing marketing companies. Lastly, their Business plan, which costs $499.95 per month, is built for agencies, eCommerce projects, and businesses with extensive website presence.
This social media management tool offers an intuitive and streamlined social media management platform that drives meaningful social media engagements and results. Buffer includes a suite of products that businesses can use for publishing, engagement, team collaboration, and analytics. It is a social media scheduler that helps social media marketers and business teams increase their work efficiency.

Buffer has a publishing tool that lets users plan, collaborate, and publish their content to stimulate engagements. It also has an analytics tool that lets users measure and improve their posts' performance on social media. Lastly, it has an engagement tool that allows users to see and interact with all of the comments posted on their social media.

Buffer offers monthly plans for their publishing tool worth $15, $65, and $99 for Pro, Premium, and Business accounts, respectively. You can also avail of their analytics tool Pro plan for $35 and Premium plan for $50. Buffer gives you the chance to downgrade to their free plan, if you choose to, at the end of your 14-day trial.
Hootsuite is another leading social media management tool used by small businesses and big companies worldwide. It is an all-in-one management platform that lets users create and schedule social media content, including ads, and track their effectiveness in real-time.

With this social media scheduler, you can monitor multiple accounts and keywords in one comprehensive platform. Because of this, Hootsuite allows you to communicate with your customers across your social media channels. Not only that, but Hootsuite also provides teams an environment that helps them properly manage their social media activities.

The Hootsuite Professional plan is worth $19 per month. You can also avail of their Team plan at $99 per month. Meanwhile, their Business plan costs $599 per month. Hootsuite offers a free 30-day trial for their plans. They also offer custom solutions for enterprise accounts. If you want to try out Hootsuite before committing to a plan, you can try out their limited free plan.
Sprout Social is another social media management tool that allows users to schedule posts and publish content across multiple networks. With Sprout Social's user-level permissions, business owners can provide specific access to their marketing team, content writers, and other people involved in their social media marketing campaigns.

Through Sprout Social, businesses can see the overall scope of their social media activities – what posts are being published and promoted daily. Aside from that, Sprout Social is also equipped with social media analytics so that business owners can determine their social media posts' performance.

After a free 30-day trial, Sprout Social offers three sets of plans for their customers. Their Standard plan is $99 per month. As their most popular plan, the Professional plan is at $149 per month. Lastly, their Advanced plan costs $249 per month.
Agorapulse is one other social media management platform that provides marketing teams and agencies with an all-in-one platform to publish content, engage with customers, and generate reports to improve overall social media performance. This social media management platform supports multiple social media accounts, and it allows you to organize and schedule your posts.

Agorapulse also lets you modify your posts to cater to each social media channel's needs. It also gives you the option to publish your post once or have it scheduled for posting again. You can also choose to have your posts published daily. With Agorapulse, you can publish your top-performing content repeatedly using the queue function. In doing so, you can maintain a steady stream of content on your social media channels.

Agorapulse offers their Pro plan at $79 per month, targeted for small businesses to manage their social media accounts. Their Premium plan costs $159 per month and is equipped with powerful tools for larger agencies and growing businesses. Moreover, Agorapulse also offers a customized plan for enterprises to have ultimate control over their social media management.

Alfred is among the most straightforward and advanced social media management tools that you can use to manage your Twitter and LinkedIn accounts and your email efficiently. It is easy and safe to use and helps you save time.

With Alfred, you can quickly find your target market, create multiple campaign sequences, and optimize your social media marketing strategies to drive even better results. Alfred has built-in features, including LinkedIn search, imports, integrations with tools, and LinkedIn groups. Aside from that, Alfred allows you to connect and engage with your prospective clients through profile views, connection requests, messages, endorsements, Twitter DMs, and more. Lastly, Alfred offers you reports and insights on the performance of your social media marketing campaigns.

Among its many features, Alfred lets you create and run multiple messaging campaign sequences on LinkedIn, Twitter, and Email. It also has in-depth analytics and a dashboard to help you track your social media marketing progress and plan better in the subsequent marketing cycles. It also provides you with an advanced LinkedIn CRM that allows you to get full access to information on your LinkedIn connections. Alfred allows for efficient team management, integrations with existing tools, scheduling of LinkedIn posts, and more.
Efficiently Manage Your Social Media Posts
On a final note, aside from using social media management tools, we also encourage you to pair it with social media optimization for successful social media marketing campaigns. With that, you must also take into consideration the role of SEO in social media marketing.
With social media management tools, you can schedule your postings and achieve better results in your social media marketing efforts. If you do not know where to start, get help from a company that offers social media marketing services in the Philippines. Start efficiently managing your social media postings today!