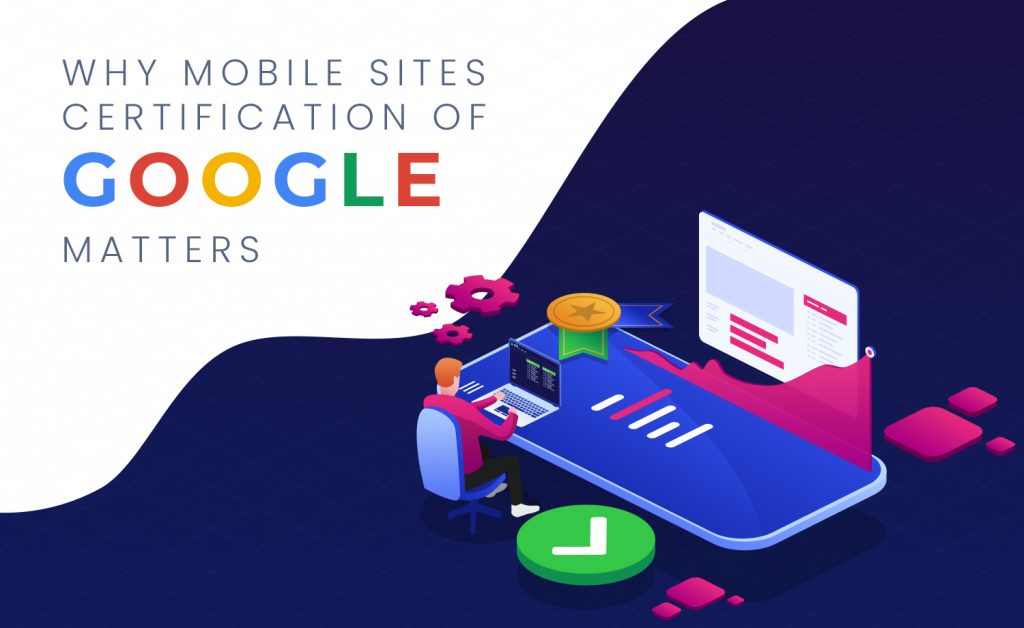 Apr 24, 2019
Why Mobile Sites Certification of Google Matters
The relevance of mobile-friendly websites today
Developing websites with only a desktop version makes it difficult for guests to view and use them on mobile devices, even on tablets. This version requires every visitor to pinch or zoom the page in order to possibly read the content. Well, users find this experience frustrating and are likely to abandon the website. But with the responsive feature, the mobile-friendly view makes your site readable and immediately usable.
Recently, a lot of mobile site developers and IT companies today already have considered getting websites to be mobile-friendly in their website development standards.
Here are some statistics on why the mobile view is also taken into account:
Furthermore, the forecast of mobile web specialists shows that the adoption of mobile commerce and its growth is expected to rise continuously in the next years.
So based on these statistics, we can arrive at these few conclusions:
There is a significant amount of potential customers using mobile devices.

Making your e-commerce or branding website mobile-friendly should be one of the priorities.

We need developers who know how to make our websites mobile-friendly.

These developers should be relevant and ready to meet the trend changes in the next few years.
Google's mobile standards into play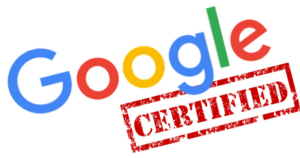 Source: Search Engine Journal.
And, yes, we are referring to Google's Mobile Sites certification program.  As of 2018 to recent, Google drives around 96% of all mobile search traffic. When users search for a product or service on their mobile phones using Google, consumer websites that pop up on the results page must be mobile-friendly. If that isn't the case, guests will just easily bounce off to other links.
Therefore, it is very important that:
As website owners, being able to target the mobile audience and convert them is our primary objective.
As website developers, we need to show that we are ready and capable to create mobile sites based on the global standards in mobile development.
What this Google Mobile Sites Certification means
According to Google, it's a professional accreditation that they offer to individuals who demonstrate proficiency or expertise in mobile website design.
The certification specifically tackles these four areas:
The value proposition of mobile sites and design

Improving mobile website speed

Building an effective user experience for mobile sites

Introduction to new and advanced web technologies
With Google backing up a developer's capabilities, it certainly gives website owners the confidence they need that their websites will be competitive in the mobile arena as expected.
Recommendations and what you can do
Source: Google Developers
Let's face it, if the user experience of a website is bad, it's hard to expect your guests to convert. Instead, they're likely to abandon that website even before taking any favorable action.
In conclusion, we'll break this section down to two perspectives: For website owners and developers.
For website owners. 
It's not enough that your web developer knows how to create a mobile version of your website. It's wise to have somebody work on it who knows the global standards that come into play and the impact that they do to every visitor that comes to your website.
For employers, you can get your team certified with Google's Mobile Site Certification. If you're on a tight budget, have your lead developer certified and then have him train the rest of the team.

For those that outsource, it's still best to look for this certification when you pick the developer or team that you outsource the task to. However, years of experience also plays a huge role and their portfolio can be your basis for selection.
For developers or web development teams
You may still use the free mobile site testing tools and do not necessarily feel the need to get a certification. However, new prospect clients who know what they want may ask or require you for your proficiency in basic or advanced aspects of mobile website design and development. With that, this certification can certainly boost their confidence and trust in what you can do.