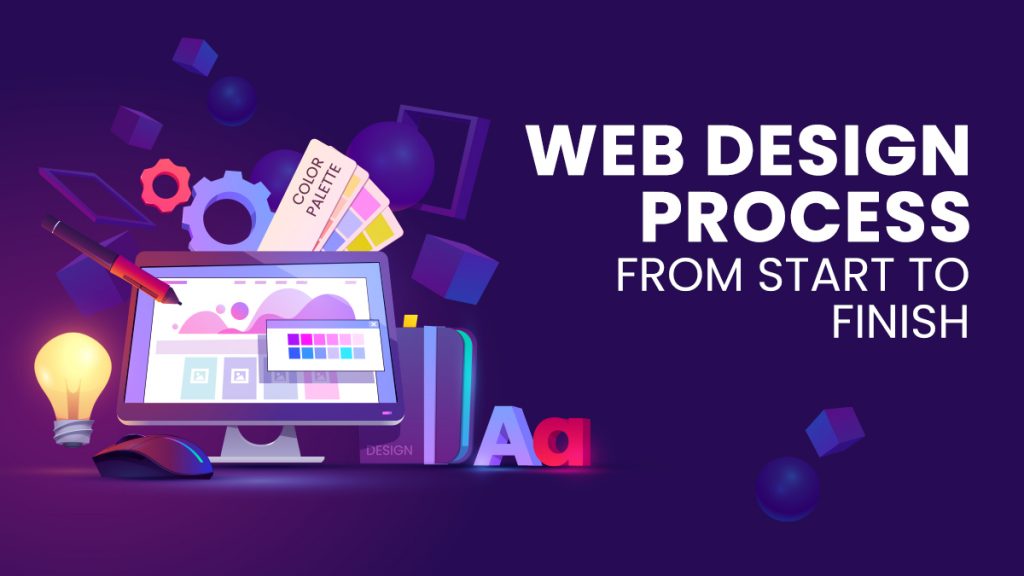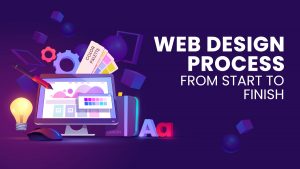 Aug 30, 2022
Web Design Process from Start to Finish
Web Design is essential to site creation and requires forethought and planning. Naturally, the designs should be executed by skilled Web Design and Development professionals. But a lot goes into the Website Design Process. For instance, what design principles are critical to the Web Design and Development Process?
Though websites tend to differ in size, layout, and functionality, first impressions are critical to success. After all, design is responsible for "75% of website credibility." Web Designers can create appealing and attractive sites for all industries, such as Restaurants, Fitness, Health and Wellness, etc. 
Even if the website is for personal use, excellent Web Design is still advantageous. It's certainly better than a complicated and confusing design. 
What's the Deal with Web Design?
Website Design is a single service that focuses on creating a website's design. Thus, it handles redesigning a whole site or specific pages. A client provides design details that Web Designers must achieve — from color schemes to content.
Web Design isn't just for publishing an attractive site but also for increasing leads and conversions. When your website looks good, it makes your business more credible. For instance, it can indicate to visitors that your business has the budget for a dedicated website. This means that the company has an established and genuine digital presence.
Also, if the website is user-friendly, it invites visitors to make purchases or sign up for subscriptions.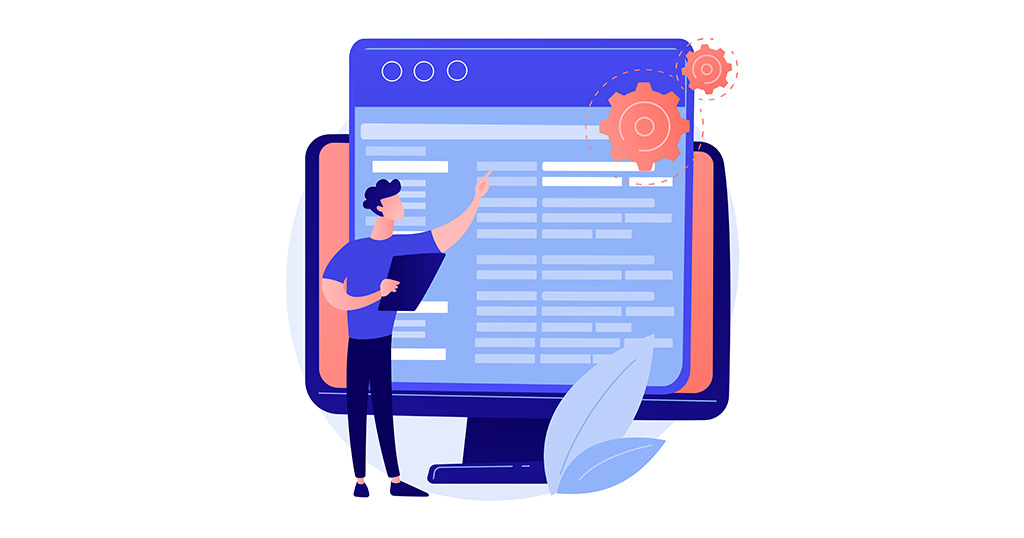 Web Design vs. Software Design
A key difference between Web Design and Software Design is complexity.
So Web Design is more focused on aesthetics than Software Design, which focuses on the process. The former requires an eye-catching, attractive, and appealing design. Naturally, anyone can access a website provided they have the necessary Internet connection. Thus, it's essential to create something good-looking for website visitors.
So because Software Design focuses on the process, its Designers need to ensure an easy, efficient and effective process. As a result, users won't have a hard time understanding and using the platform. In addition, the software's users are limited to those with access. Therefore, instead of having an attractive look, usability is more important.
The Importance of Web Design for Businesses
As mentioned earlier, excellent Web Design adds to a business' credibility. In addition, the more user-friendly the website, the better it can convert leads.
A website is just like your office or physical store. The more attractive it is to prospective customers, the better your chances of being known and getting visited by qualified traffic. Thus, following the Website Design Process is vital for building a website that fulfills your (or your client's) goals.
What Can Web Design Accomplish?
In this day and age, bots crawl your content for search results pages. Thus, an unfinished site may violate Google's guidelines and drag your rankings down before starting your SEO efforts. So, in addition to incorporating text, fonts, color palettes, and posts or content, Web Devs ensure that the site is easily navigable.
But overall, excellent Web Design helps site visitors understand your brand and its products or services. After all, User Experience (UX) is key to making a connection between your digital presence and a viewer. 
Whether creating a site within your organization or for a client, the Web Design and Development Process is essentially the same.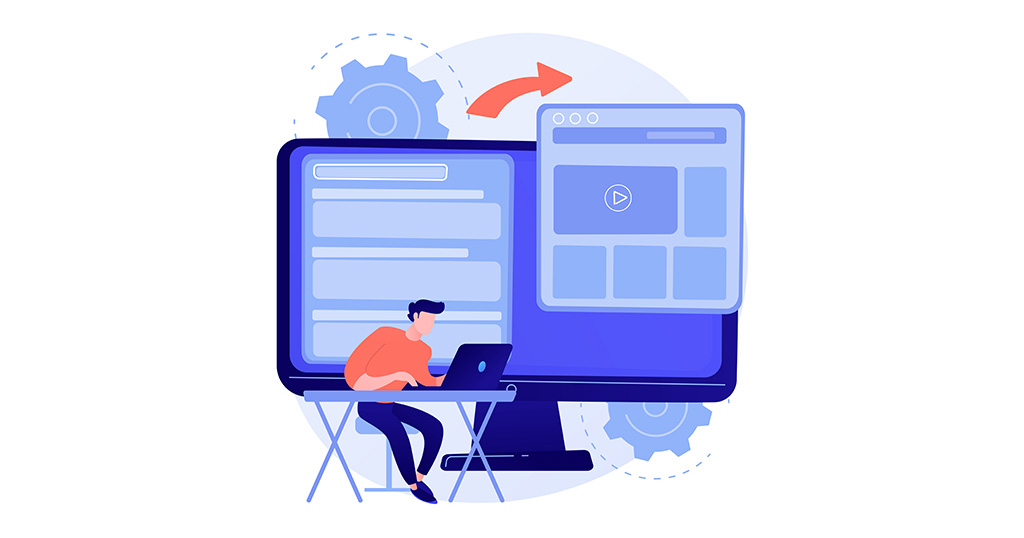 Is a Dedicated Website Better than Social Media Accounts?
A business' online visibility isn't limited to websites, though they're highly recommended for boosting visibility. Even if a company doesn't have a dedicated website, it can build a digital presence via Social Media Networks.
In addition, businesses can register themselves on online directories like Yellow Pages. But, of course, the amount of information and features these channels can provide is limited. Moreover, without a website, businesses can't share as much information they wish to make available to the public.
How Involved are Clients in the Website Design Process?
In a typical setting, clients should be involved in the design phase. Also, they should be present as the website's development nears completion. Before the project starts, the team must build a Design Brief or Creative brief. The project manager can refer to it throughout the project's run.
Still, clients need to be involved during the design phase to avoid redundancy in work. Before developing the final design, the client must approve the drafts or templates. After all, changing them later, or once the website has already been created, is like implementing a new design.
After the design stage comes coding, which falls under the expertise of the Developers. Clients don't need to be as involved because the proposal or documentation from previous steps will guide the Devs.
Then finally, the client reviews the team's work. Once the project is to the client's liking, the website is ready for launch.
How Long is a Web Design Project's Turnaround?
Website turnaround is dependent on several factors, such as:
the Designers' and Devs' speed and accuracy
the project scope
revisions, etc.
Still, the turnaround time revolves around the Web Design and Development Process. Website turnaround takes one to two weeks, but it largely depends on your client's turnaround time. Afterward, slicing adds on another one to two weeks.
The Seven Steps of Web Design: The Process from Start to Finish
Successful Web Design relies on how well text and visual elements work together. So, the process can help you combine them in a way visitors can easily absorb. Thus, Web Design is necessary for an excellent customer experience.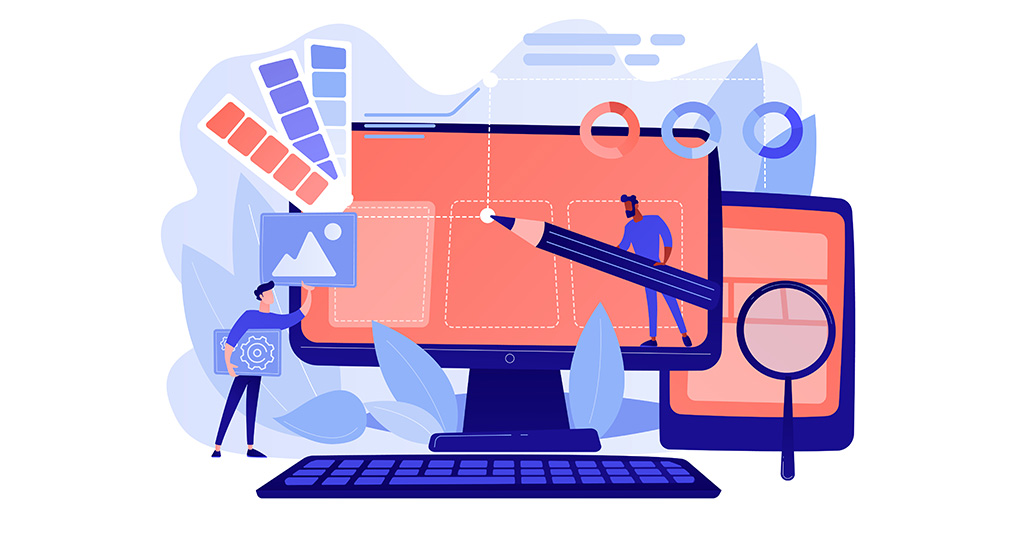 This is usually how the Website Design and Development Process goes:
The client puts down their design preferences, usually via the Design Brief. However, some teams might offer design questionnaires for clients to fill out.
The preferences are sent to the design team so they can create a set amount of templates.

Afterward, the client reviews the design

templates before selecting

one

for the team to

develop.

Then, the chosen template gets revised at least twice. This refinement results in the final design template.
After that, the team then creates the templates for all site pages based on the finalized design.

Next is slicing, where the team converts design templates into HTML and CSS formats. Finally, the team implements the design of the website.
Step 1: Create the Website's Goal via the Creative Brief
A website is a considerable undertaking, so Designers must ensure that they have the appropriate guidelines.
Even if a Web Designer is skilled, they still need an outline of the client's needs. Without one, the Designer's talent, resources, and effort would be for nothing. In addition, clients have their preferences, and some have more unique needs. Thus, clients must provide what they need on the website so the Designer can turn the ideas into reality.
One way to accomplish this is to build a Creative Brief, a critical component of the Web Design and Development Process. Creative Briefs give designers clear guidelines about website creation from start to finish.
Whether you're working internally to create a website or creating one for clients, your brief considers several design elements. Some of those elements include:
What the site is about;
Who your target audience is;
The goal(s) of your website;
The products or services your website offers;
How your competitors' sites are doing; etc.
Once you've fully built the brief, you can move on to the next step.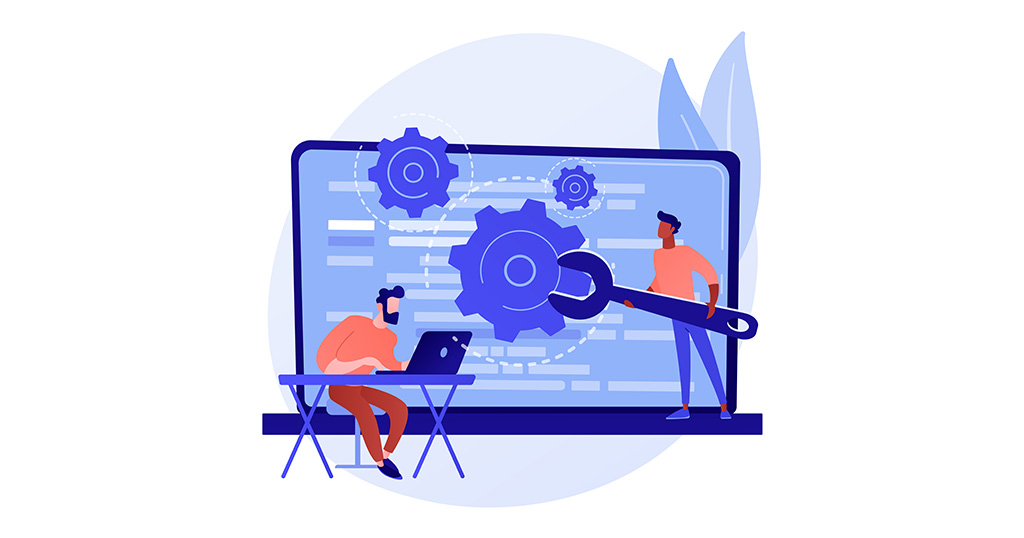 Step 2: Finalize the Scope of the Project
You'll need to make a plan by defining the scope of the Web Design project. Thus, you must consider the expectations and resources throughout the Website Design Process. Since they're constantly changing, it can affect the quality of the project.
As a result, you need to finalize the project timeline. Regarding the website, you must also settle on:
the number of web pages to create;
the site's features; and
other critical requirements.
Step 3: Start Designing with the Help of Sitemaps and Wireframes
38% of visitors check a page's layout or navigation upon seeing a website for the first time. Thus, a sitemap and wireframe can be instrumental in getting insight into the final Website Design.
Sitemaps are essential during the Web Design and Development Process. After all, not all pages on a website are found in the main or footer menu. Plus, some pages are so deep in the website that it can be challenging to account for them while designing.
Sitemap creation is beneficial because it tells site visitors — human and bot alike — where to find vital pages on the website. Additionally, search engines such as Google find it helpful for crawling your site's content. On the other hand, wireframes are a tool to help clients, Devs, and Designers see the website's overall structure.
Also, further information gathering is vital for creating excellent Web Design drafts that aren't just stylish but also functional. It's also critical for Web Designers to brainstorm methods to ensure functionality and attractive design.
Step 4: Create Content for the Website
Next up is the front-end site content, which is responsible for grabbing the attention of your visitors. Therefore, your Web Design affects your Content Marketing efforts.
Optimized content is critical for getting your website on Search Engine Results Pages, which leads to more traffic. If your content is interesting, you can build a loyal following or entice visitors to conversion.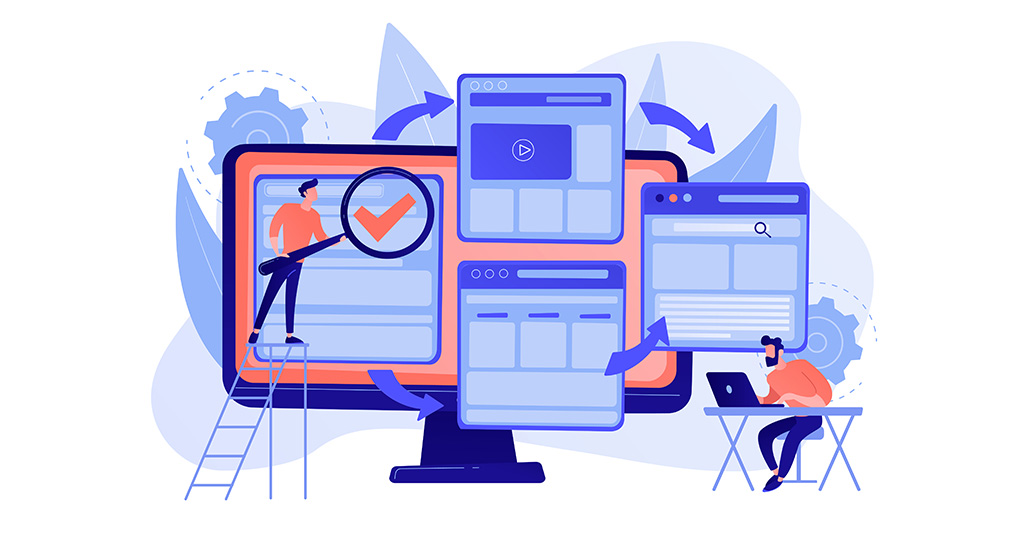 Step 5: Add Visual Design Elements to the Content
Consumers say that the most critical visual elements you need on your website are images, color, and video. So, to boost UX, it's vital to complement your copy with visual elements. So, your site's branding should work well with the color schemes, shapes, and textures you use in the visuals.
Remember that less is more; your professionalism shines through with responsive, attractive visuals. Don't forget to keep the site's look consistent with existing branding. A standard brand identity is critical even if you're planning a company-wide branding revamp, starting with the website. Of course, the Creative Brief generally indicates the elements necessary for following the client's branding.
Step 6: Begin Development on the Website
Once you plan how everything will look on the finished product, Web Developers can get to work. Of course, to get high SERP rankings, Devs need to create websites that work like a well-oiled machine.
So, Devs can create a website from scratch, although this may cost a bit more money and resources. There's always the option to get on Content Management Systems like WordPress. One of its advantages is that it makes Website Development easier with editable themes, templates, and plugins.
After creating the site, you can take feedback and update it as needed.
Step 7: Go Live
Once the website has been updated and polished to perfection, you can launch it. However, you still need to test your website and more content or updates even after it goes live.
However, remember that your initial launch won't immediately attract your intended audience. Also, many SEO ranking factors will have a say in your website's popularity on SERPs.
So, you'll have to expect the unexpected and tinker with your site often to optimize its elements.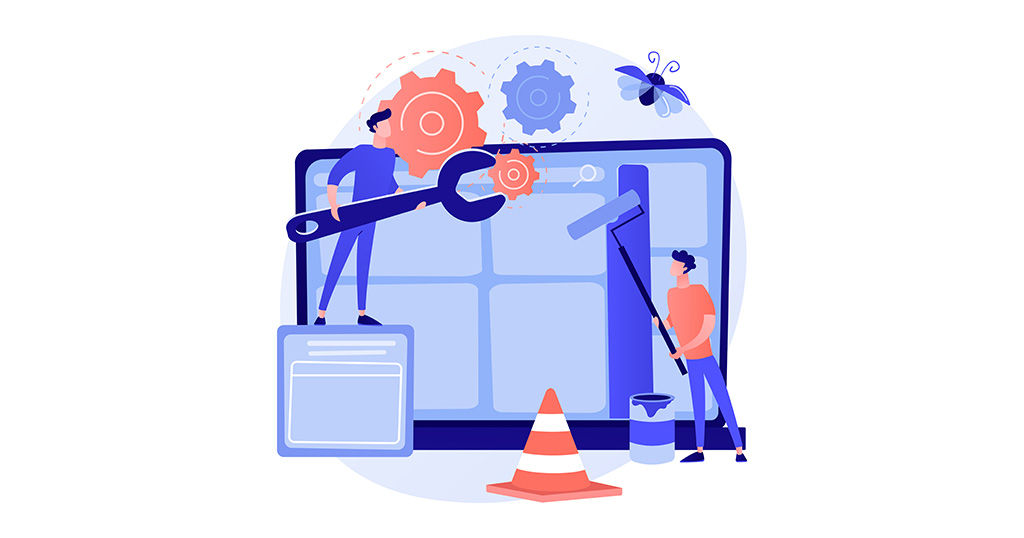 Final Thoughts
The Web Development Process is no small task and includes several steps, which are as follows:
Building the Creative Brief

Finalizing the Project Scope

Create Sitemaps and Wireframes

Create Website Content

Adding Visuals to the Content

Start Website Development

Launch the Site
And after the site goes live, it's still vital for Devs to go back and do regular maintenance. 
So, each step of the Web Design Process polishes the project. During the lead-up to the final product, Developers and Designers work together. They create a website that fulfills your or your client's wishes and enhances site visitors' User Experience.
Are you looking to create a functional, responsive, and attractive website that fits your budget? A Web Design and Development Company can get you started on the Website Design Process today!