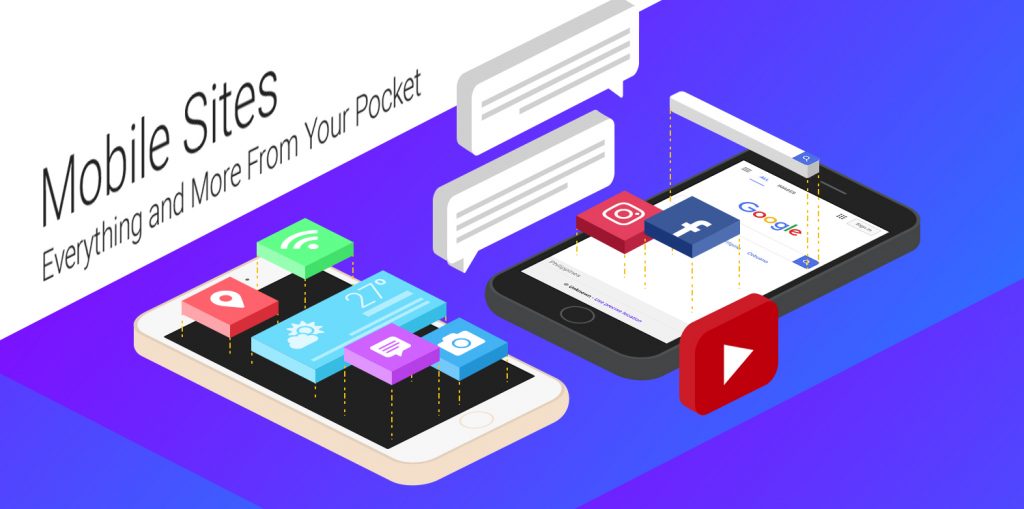 Nov 15, 2018
Mobile Sites: Everything and More From Your Pocket
As of October 2018, global statistics show that people use mobile devices more for browsing compared to desktop devices. As recommended, website owners should ensure their websites are mobile-friendly through optimizing their sites for mobile.
User Friendliness and Interactivity
Regardless of whether the end user is a first-time or returning client, a mobile site automatically adjusts to a more compact display area and screen resolution from the mobile device. This eliminates all the inconveniences previously brought about by viewing traditional sites on mobile. A few of these being the illegible text, navigational difficulties, and the overall very cluttered look.
As a result, your clients see how competent your business is as soon as they arrive on your site. This gives off a positive impression every time. Consequently, the lack of issues prompts them to proceed to browse through your content.  
Note which of your posts are most popular. Then, combine the data gathered from your observation with your customers' previous purchases. Use these together with location-based technology. You will then be able to send personalized offers to potential customers within a specific area. You can even take it a step further by promoting and influencing your audience to participate in limited-time events like flash sales.
Availability and Speed
More and more users also access sites to research about a particular product or service before acquiring it. Additionally, they expect businesses to be able to accommodate them when they do. These make mobile sites, developed to be more user-friendly for those who browse on the go, the popular solution. By establishing one of your own, your business becomes available anytime and anywhere on all sorts of mobile devices.
Plus, a mobile site is lighter than their desktop versions – as they should be. In an ideal web environment, every site loads in three seconds or less. While we strive to hit that target, the general idea is that the greater your page load time is, the less likely users are to navigate to other pages. If you can't provide them with what they need in a blink of an eye, they won't hesitate to leave and look for a different business that can.
Meanwhile, other users have already identified their desired product or service and use keywords to navigate the web more conveniently. For example, you've set your mind on ordering take-out food and want it delivered as soon as possible. On a desktop, you would have to go through the tedious process of entering a site's URL into the search bar, navigating to its contact page, and filling in a form to place your order. In contrast, a mobile website offers you a click-to-call button. It is consequently allowing you to reach the business through a single tap. This is a process much faster than both its desktop counterpart and manually dialing a contact number.
Clients continually look out for your company's credentials and awards to gauge your competence. This proves to be no surprise as businesses continue to compete to be the standard for excellence. When it boils down it, these heavily influence how they decide which business would best satisfy their needs.
Setting up an Academy for Ads account grants you access to the Mobile Sites assessment and associated materials you can study before assessment. The assessment can take in any of the 19 languages and should finish in 90 minutes.
Google presents this certification to individuals who have obtained a passing score of 80% or higher. They are then allowed to print their own personalized certificate. This professional accreditation serves as Google's official recognition that these individuals are mobile sites experts. They have proven that they are proficient in basic and advanced web design and development friendly to mobile devices. This stamp of approval may be what seals the deal with your prospective clients.
Such certification should not be confused with the Google Ads certification and the Google Partners program. It lasts for 12 months at a time. Although you can't call yourself certified when it expires, you will receive a notification ahead of its expiry date encouraging you to retake the assessment.
Present your business in a way that best shows off your brand and maximizes the advantages of a mobile site with the help of trusted web developers and designers.