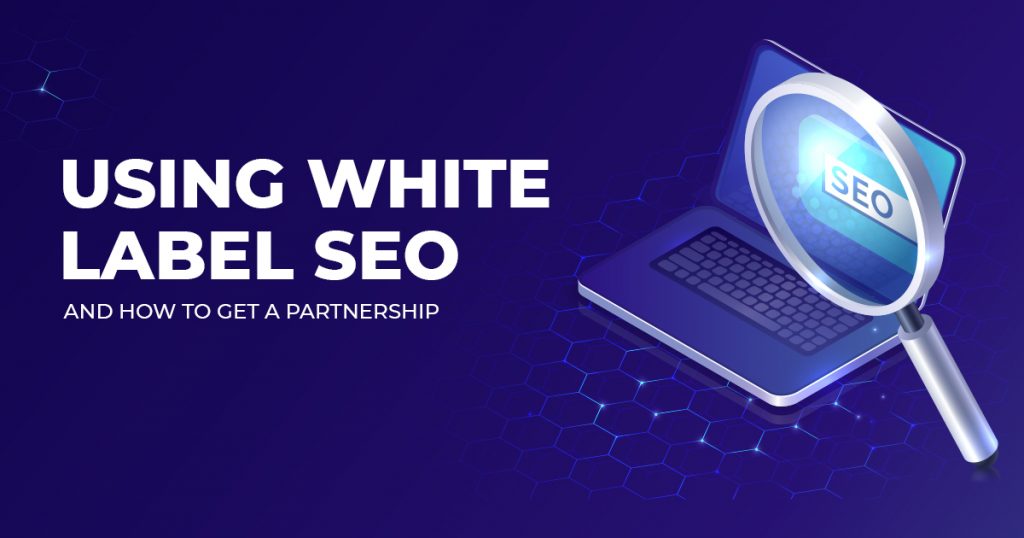 Jan 17, 2022
Using White Label SEO and How To Get a Partnership
If you don't know what White Label SEO means, then we've got you covered. According to Investopedia, a White Label refers to "products [that] are sold by retailers with their own branding and logo but the products themselves are manufactured by a third party." Thus, White Label SEO refers to a partnership between two companies to serve another. In addition, White Label SEO companies use White Hat SEO to provide excellent service. 
What is White Label SEO?
We'll start by breaking down the term. So, as for the first part, a White Label Partner can refer to an individual or a group that works with a particular company to provide services, all under the latter's brand name. Thus, companies can collaborate while expending fewer resources than usual. 
SEO isn't the only thing companies can work on. If it needs a company to outsource to, one can always find a White Label partner. So, since it relates to SEO, 'White Label SEO' refers to a company that works behind the scenes to help another company provide Search Engine Optimization Services. As a result, White Label services can accomplish a lot for a client. However, you need to know these things before you can take it on: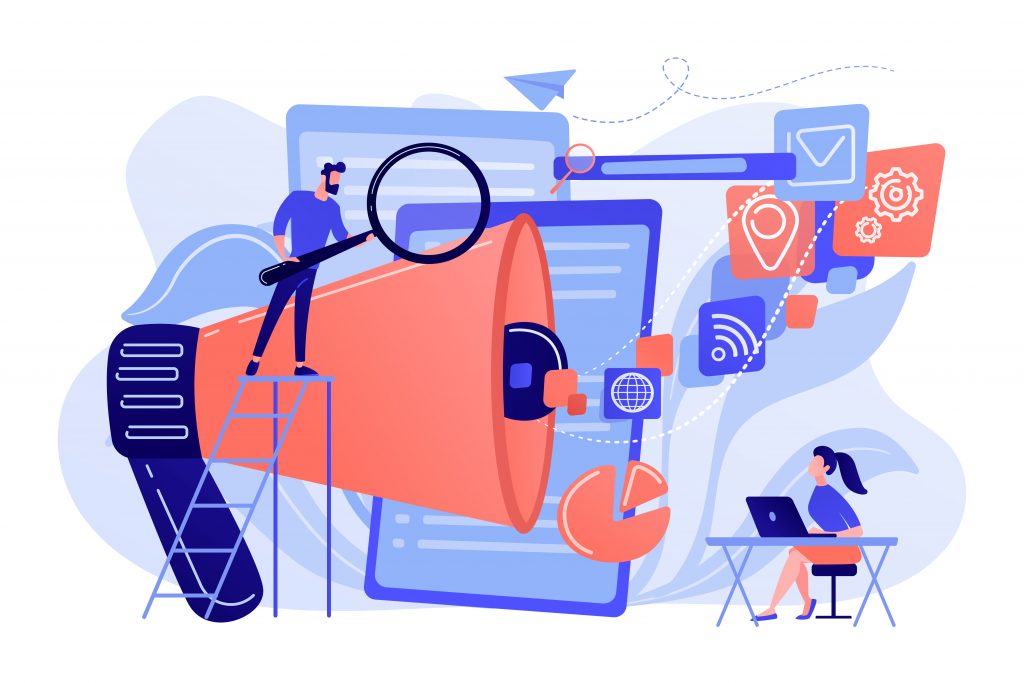 What do you mean by 'partnership'?
White Label Partnerships mean that a business will partner up with another to sell services to the latter's clients. This arrangement is perfect for outsourcing the work to overseas companies! For example, certain businesses may outsource their SEO tasks to other foreign companies. Chances are, they find cheaper packages than what they can find locally!
While this means that one business won't get credited for their work, this arrangement still benefits them! Companies can then work efficiently with the varied services they have expert knowledge in. In return, the partner company can provide faster and higher-quality services. The result is strong relationships with happy clients!
Besides SEO, White Label Partnerships provide multiple services such as Web Development, Digital Marketing, Pay-Per-Click, etc. With the White Labeling part of the equation, you can legally offer your services to your partner company. Having various jobs in-house is lovely, but not every company can sustain such a system. You can spend less money and resources if you partner up with companies that have expertise in the services your clients are looking for.
The many benefits of White Label SEO
Since it includes 'SEO,' you can't immediately benefit from White Label SEO. SEO will take at least eight months to produce results, after all! So, while not immediate, a partner company's services can "help your company grow." So, here's how White Label SEO services can benefit you: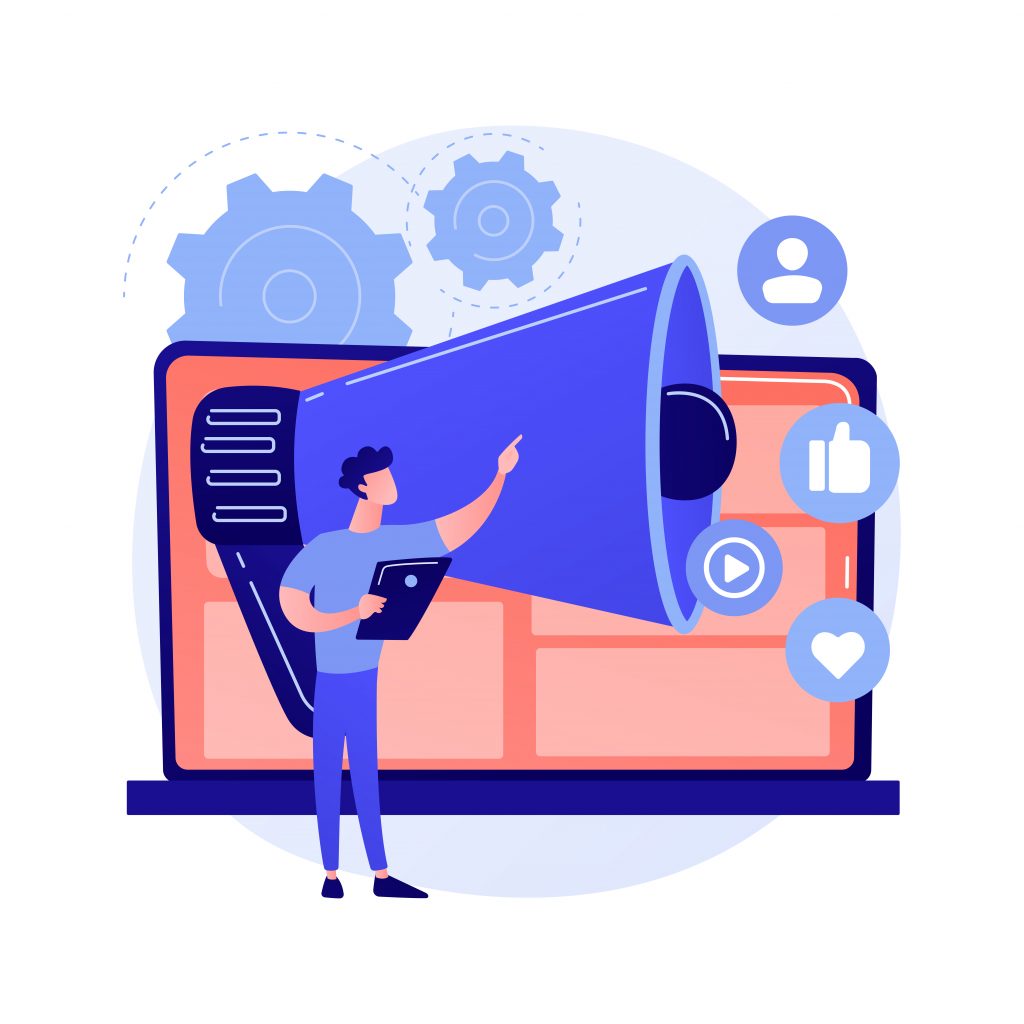 It's cost-effective.
Using White Label SEO can save you a lot of money and resources. Your business likely offers varied services regarding Search Engine Optimization. However, outsourcing an SEO Company's services can be cheaper than doing them in-house, just like outsourcing Web Development. So, you can join the ranks of jack-of-all-trades companies. Or, you can focus on honing a handful of skills. And as for the skills you haven't sharpened, you can always go to a White Label SEO partner company!
It offers more professional expertise.
White Label SEO companies tend to have the experience your team lacks. Also, partners provide your business with varied skill sets that you might otherwise not have. Not only that, they probably have project procedures ingrained into their minds, so they know how to stay productive without sacrificing the quality of their work. 
In addition, their tools are critical! Any White Label service worth their salt knows what tools and resources they use for their work! So since you outsource tasks, you get to save up on utilities and tool expenditures while you reap the results. Thus, it's best to rely on White Label SEO providers skilled at what they do. 
It provides scalability.
White Label SEO is meant to be scalable. So, whatever project you're working on, you can scale your team up as needed. For example, if your current project calls for just a bit more staff, you can call on extra support. So, when you use good White Label services, the company can give your in-house team a helping hand. (Just make sure you've prepared them with the necessary intel, processes, and perhaps tools for them to work with you!)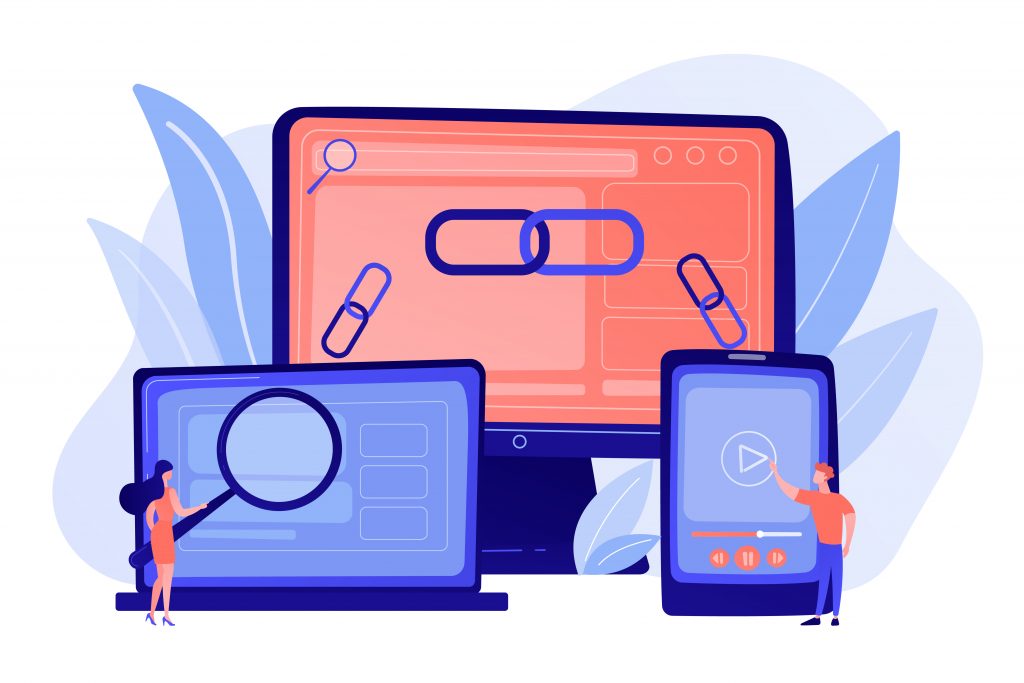 If you intend to use White Label SEO, a word of caution: your partner needs to have enough time to assist your project. While you rely on your partner company to lighten your workload, they also have their own workloads. So, it's best to be clear with them about targets and schedules as much as possible.
It affords you more flexibility.
Naturally, outsourcing gives you the chance to focus on what you do best. So with a White Label SEO partner company on the job, you can handle larger-scale tasks and decisions. After all, every company is unique and does its job differently. As such, your partner has their usual resources and procedures for their services! Even still, you won't need to worry about them as long as they provide the results on time. 
It still lets you be in the loop.
White Label SEO services can help you, especially if the project is too overwhelming. So, your partner company handles the bulk of the work. Still, you're responsible for working with your client to let them know how their project is coming along. So, there's a need to communicate with your White Label SEO partner! Fortunately, a reliable White Label SEO company will regularly inform you about the work progress. Your partner has to schedule when they tell you how things are coming along. 
It allows for ownership of your clients.
While using White Label SEO Services, you get to keep your clients. More specifically, your partner company won't swoop in to take your client from under your nose! White Label partners don't interact with your clients directly. However, you can have an arrangement where your partner works directly with your client, but they do so under your company's name!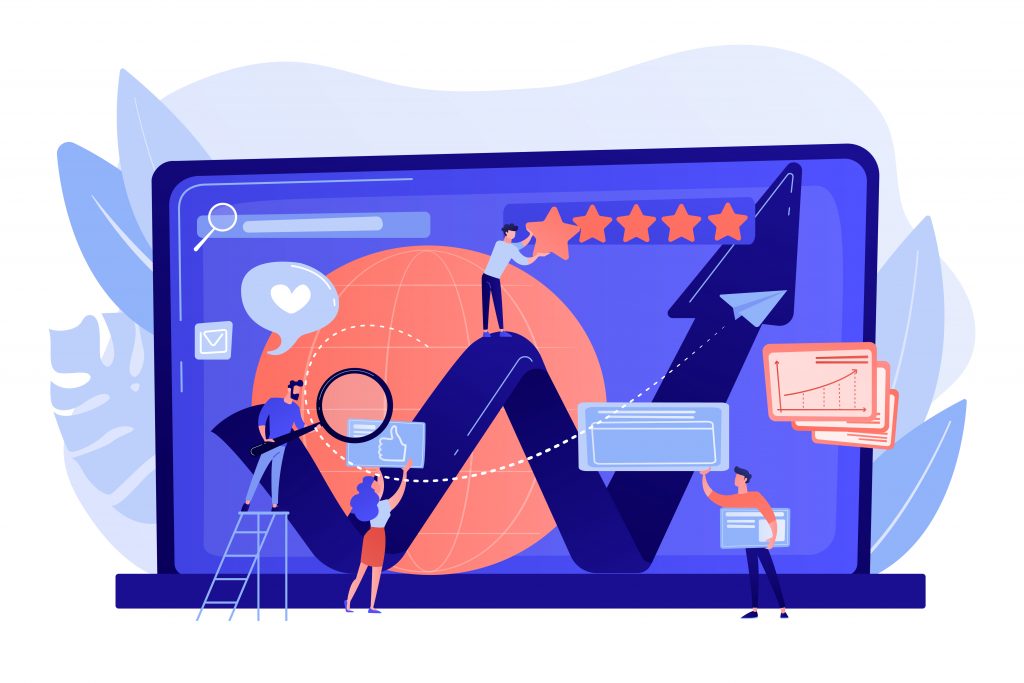 Thus, you get to take credit for your White Label SEO partner's work. Well, at least in the eyes of your clients, that is! But, of course, it's all very hush-hush as they do the work for you, and you get the prestige. So, rest assured that your White Label SEO services partner won't cramp your style!
What are the hallmarks of such a partner?
Having read all these, you might think that outsourcing tasks to White Label companies is a dream come true! However, outsourcing is associated with some risks. While this may be alarming, nothing worthwhile is without risk. So, it's best for companies that want White Label services to be aware of and learn how to minimize risk. As mentioned earlier, White Label SEO has various benefits, and if you're going to use their services, you have to find a reliable company. So if you're set on hiring a White Label partner, then here's what you need to look out for!
They have to be experienced. 
White Label SEO Partners should have expertise in SEO and its strategies. An expert White Label SEO provider is guaranteed to have run their fair share of successful campaigns. As a result, they come equipped to deal with your project. While searching for a White Label SEO service provider, you should consider their experience level. Try asking for previous reports for their past work, too! Also, if your clients are in a particular industry, try looking for a White Label SEO company that has experience in handling them.
They should offer decent SEO work and custom packages.
White Label SEO Partners generally use White Hat SEO, which is the best for climbing the SERP ranks. Also, they should give you insight into your On-Page and Off-Page achievements and advise how you can bump up your numbers. Plus, they need to optimize your Technical SEO. Alongside White Hat SEO strategies, they should also offer custom packages depending on your clients' needs.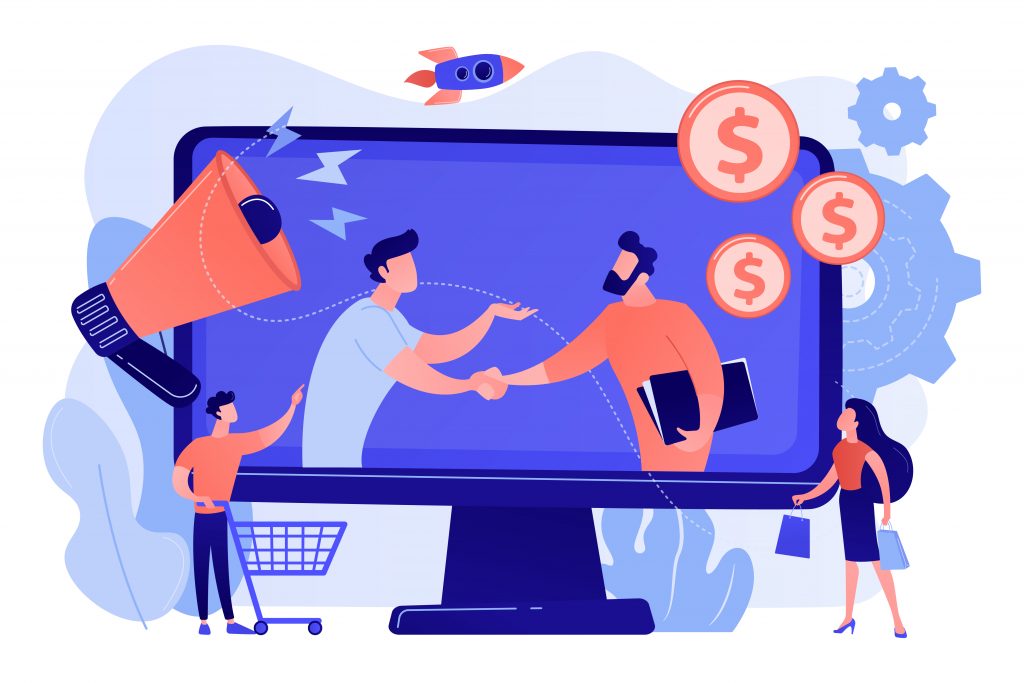 Communication and reports are also vital for your partnership.
Communication is essential for ensuring smooth project processes. You both need to be on the same page. Otherwise, you might both get turned around and waste precious time. So, it's recommended to find a responsive SEO company. Not only that, they need to report on work progress regularly. Also, your chosen White Label SEO Partner should prepare regular audits.
They're willing not to do business with your client directly.
So generally, a White Label SEO services company will work for your clients through you. Of course, your partner will do the bulk of the work under your brand, and you get to report on the progress. Outsourcing tasks from overseas companies follow this principle also. However, some partner companies may end up stealing your clients. The client shouldn't know that you're outsourcing the work. Perhaps an NDA between the both of you can stem any conflicts.
How can you acquire a White Label SEO Partner?
Whether you're working for a business or providing services to your clients, White Label SEO can help you out. In general, White Label services guarantee less workload for a business. One business does the work, and the other reports to their client. Such an arrangement saves money while acquiring specialized skills! Not only that, it frees up time better utilized for other things.
However, finding a decent partner company isn't so easy. Your desired company has to be experienced. Plus, they should be ready to offer customized SEO Packages. Plus, they have to honor the agreement that they can't interact with your clients unless it's under your brand.
Therefore, it will take a while to find a reliable service, but an SEO Company in the Philippines is sure to accept White Label clients or partnerships.