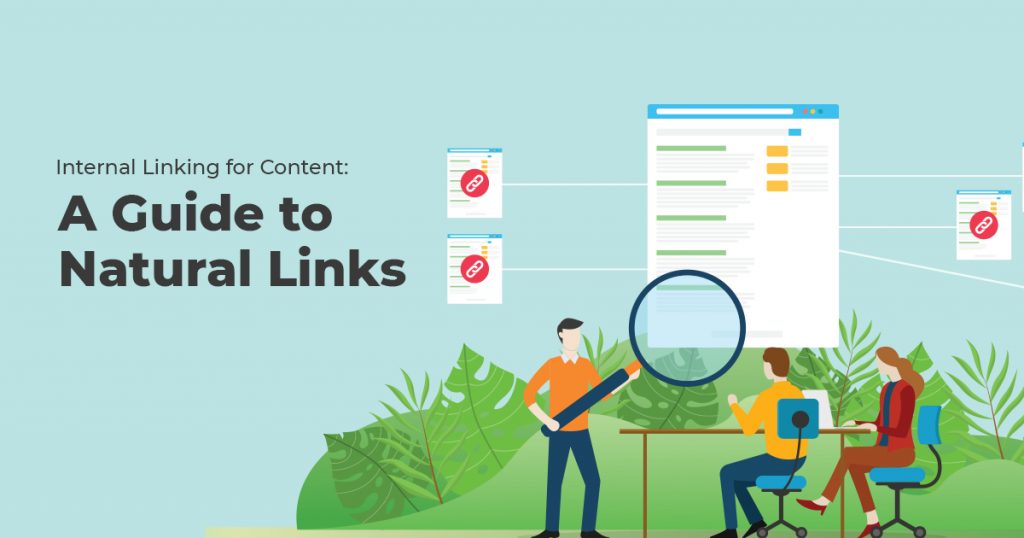 Jan 18, 2022
Internal Linking for Content: A Guide to Natural Links
To draw in website visitors, you need a decent Link Building Strategy. Of course, there are always External Links, but then you need Internal Linking too! Not only that, but you have to do it naturally. Your links shouldn't look like they've been shoehorned into your copy. So Natural Link Building creates excellent Link Profiles and thus helps your pages rise in rankings. Natural Link Profiles assist on two fronts. For one, Natural Links can make your business domain look better on SERPs via SEO. Also, Internal Links in your content guide site visitors from one page to another!
What's the big deal about Internal Linking?
To figure out why we'll have to talk about Topic Clusters.
Topic Clusters
Google is favoring a model called a topic cluster. A particular page becomes a hub, or the "pillar," with other pages containing related topics linking back to it. The "cluster content" backs up the pillar page. Doing so indicates that the pillar page has a lot of authority due to its many supporting pages. Over time, it gains more authority or "link juice." Not only that but the model:
Makes it more accessible for site visitor navigation;

Helps search engine crawlers or bots understand your domain's site structure 

and 

your content; and finally,

Adds more authority to valuable pages.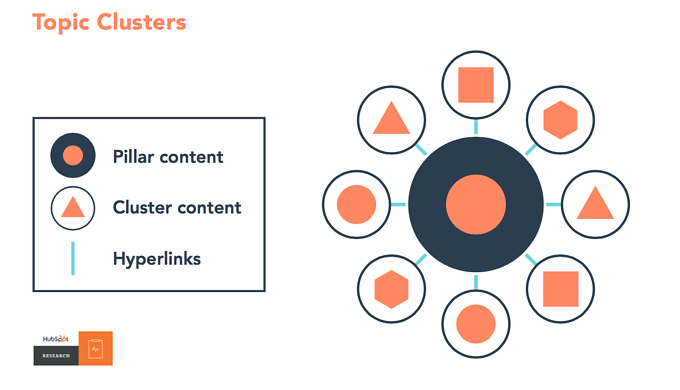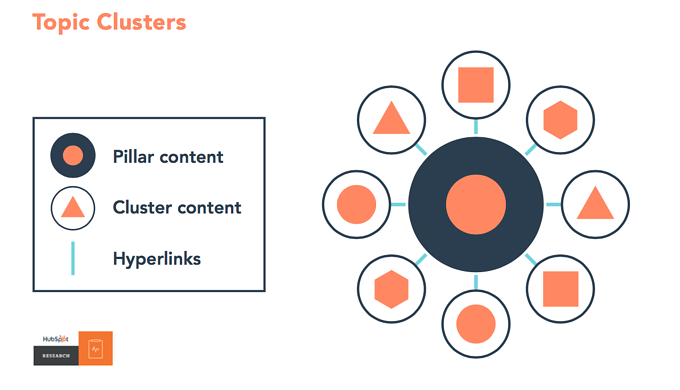 Source: Matt Barby via Hubspot.
Blog hyperlinking is crucial to your website's popularity on both the site visitor's front and the search engine front. Internal Links interconnect the pages of a given domain. This allows search engine bots to understand the "map" of your site. It's how Google finds your content and decides where it appears in Search Engine Results Pages. As a result, Internal Links make the website look better in SERPs. Without Internal Links, the pages will become Orphaned Pages. So how can your site visitors — and by extension, search engines — find them if you don't lead anyone to them? 
What are the benefits of Internal Linking?
Your Internal Links assist Google in indexing your website.
As mentioned previously, Internal Linking guides both searchers and search engine bots through your website. Google's bots can crawl through your website from page to page. The more Internal Links in your content, the better! A natural Link Profile can assist Google with indexing content as once bots find content, it gets indexed or queued for indexing.
Leads site visitors into Deeper Content Pages.
You generally want to avoid sending site visitors to your homepage too often. However, when searchers and bots come to your site, not all want to return to the homepage. Instead, they want to go even deeper! Therefore, you must interlink your content to offer more value to your visitors. The Internal Links in your content will provide much SEO value and even more link juice.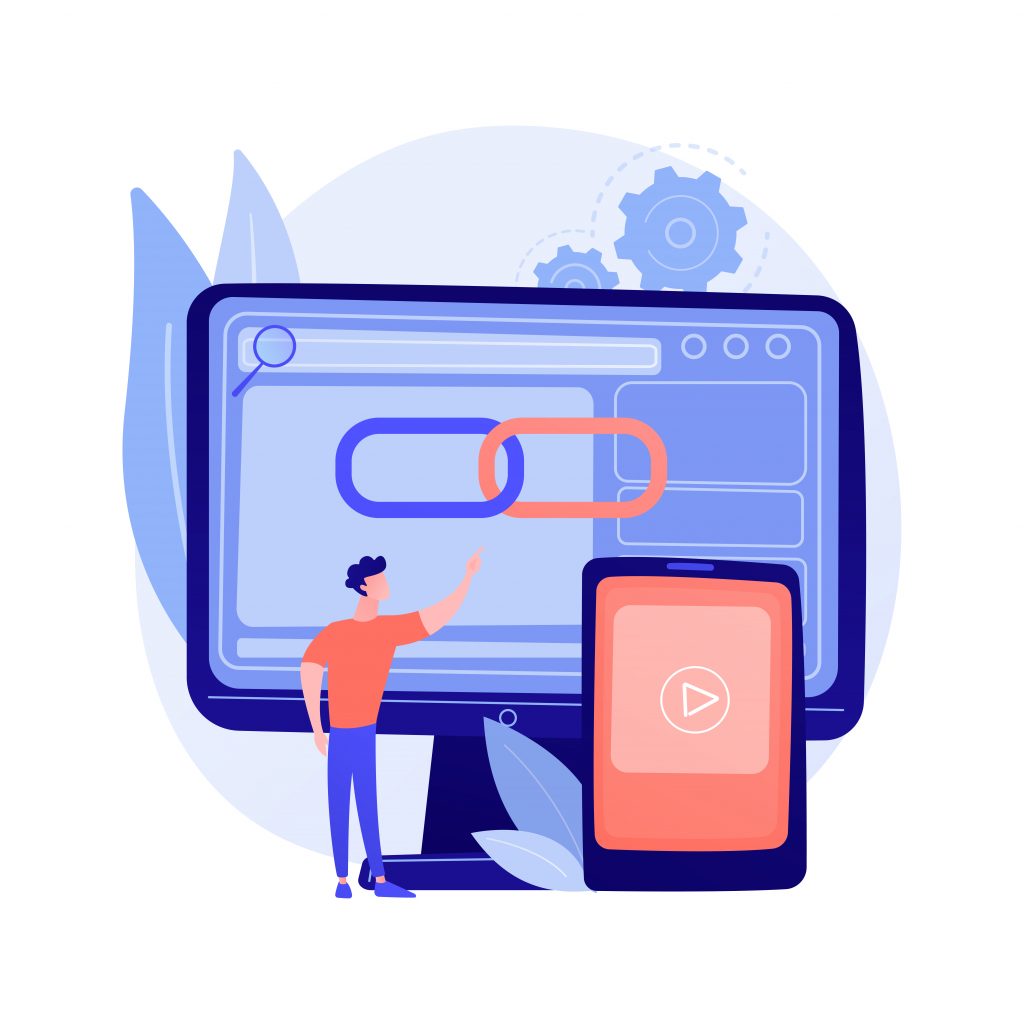 They spread around site authority to all internal pages.
As with the last point, the Internal Links in your content will share or spread site authority to your pages. (Natural Links will, of course, boost site authority a lot.) Much like water, the link value or "juice" will trickle down from one Internally-Linked page to another. The more pages you link to, the more juice you get. Of course, the better the pages perform on SERPs. So, get to creating those Natural Link Profiles!
Internally Linked-Anchor Text helps SEO efforts.
Internal Links in your content can guide site visitors as-is. But coupled with the Anchor Text, it can make things more apparent. Natural Link Profiles also include the Anchor Text. It's perfect for SEO as it can tie keywords to the link. Not only that, but the Anchor Text adds more link value. However, when you add a link to Anchor Text, make sure it looks natural for readers. 
Internal links indicate value to site visitors.
When both human and bot site visitors come around, their SERP rankings will tie into the value of your content. As previously mentioned, visitors may want to immerse themselves further into your content. So, they might search for (natural) links with related information. Oh, and don't forget to add the links to your profile naturally!
An Internal Linking Guide: Tips and Strategies
Write content, and don't stop.
Having some content on your site is like always having food at your restaurant. So, Internal Linking means you've got to have lots of content and an enormous variety of it to boot. Plus, you need to continuously churn out meals (content) for your hungry customers (site visitors). So, you need to create more constantly. While this means that you might have to go back and add links to past articles, as your site grows, you'll always have opportunities for building Natural Link profiles!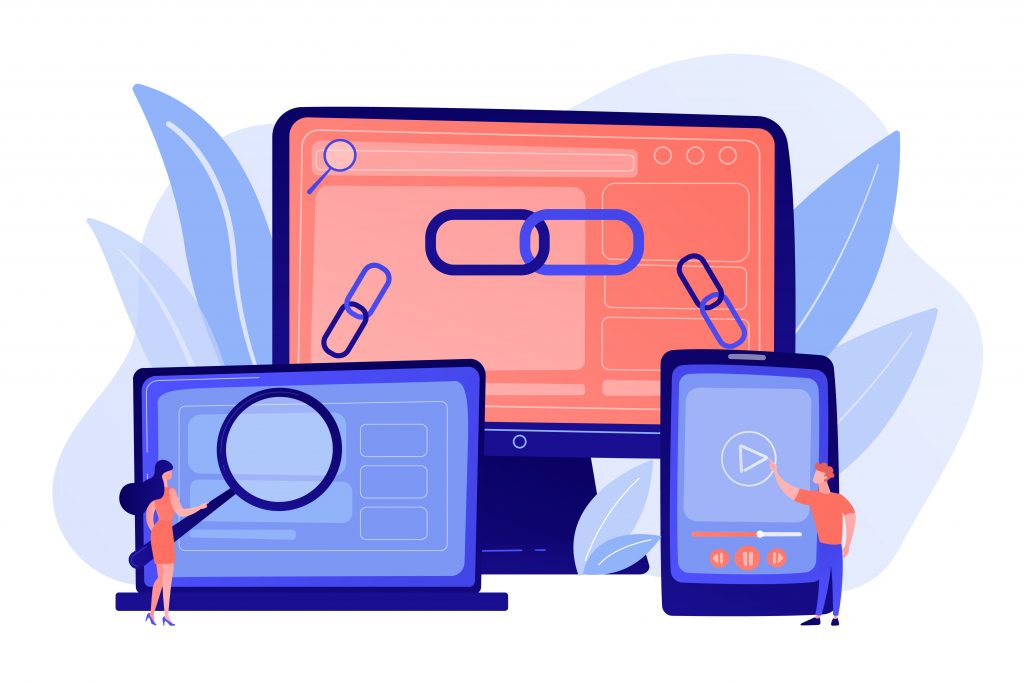 Build a Link Profile between essential pages on the site.
If you want a solid Natural Link profile, you have to link to as many content-focused pages as possible. Having longer articles or longer-form content is the new trend if you want to optimize for SEO. There's a lot of space there for linking and adding keywords. So, you have plenty of opportunities to add Internal Links to content. Speaking of opportunities, one more Internal Linking Guide tip is to link to high-converting pages. You've got to convert searchers into loyal readers, after all! 
Use anchor text, but naturally.
Of course, you're going to need Anchor Text. Your Internal Links lead both humans and bots to different pages, so your Anchor Text should reflect where the link leads. Just remember that when you're adding Internal Links to your content, the Anchor Text should look natural and flow with the copy. Here are the top tips for this Internal Linking Guide:
Don't use the 

exact match

 of the target Link as Anchor Text.

Avoid using phrases like "click here," etc. 

Finally, don't link more than a sentence! 
Keep at least a handful of links in your content.
You should have a good amount of links in your content — more than five Internal Links should do. These links to past content will indicate that they're still relevant. Not only that, but you should have enough links that it doesn't look like you're favoring External Links over Internal ones. Or vice versa. It makes the entire Link Profile look natural. Also, broken links need fixing. Finally, ensure all your links function well so that search engines don't miss out on your content!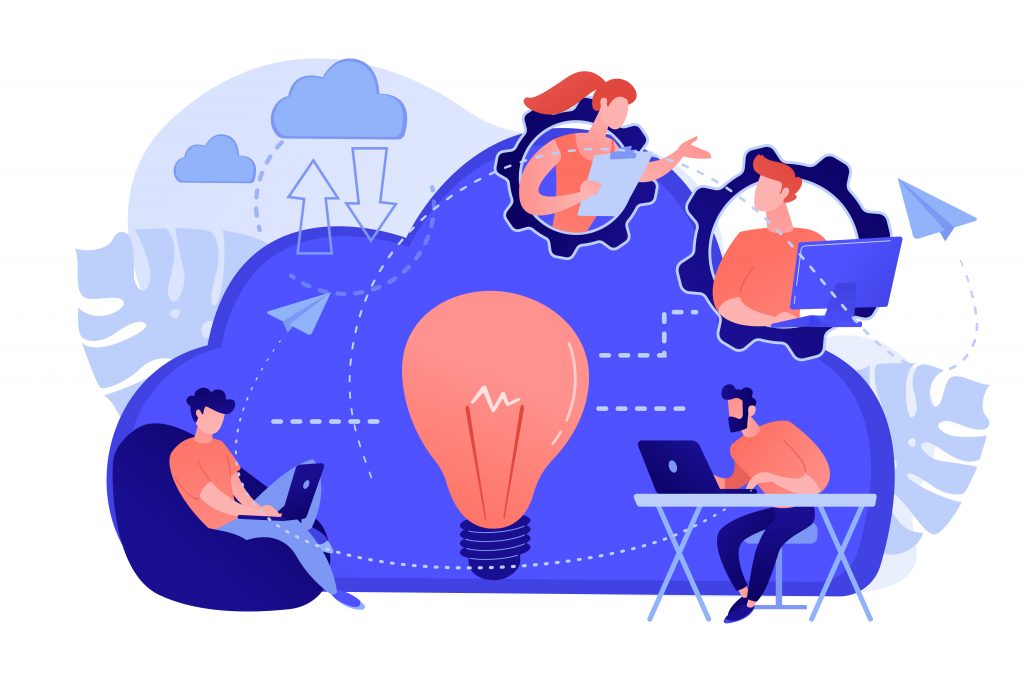 Keep content evergreen by adding new internal links to pre-existing content.
Keeping your content fresh is what it's all about if you want to increase web traffic. And it still ties to Internal Links. You can't have them without copy, after all. Adding more content to your site, especially long-form content, gives you a lot of space for links. Internal Linking guides your site visitors from one page to another. So, you have to connect your older pages to newer ones. This way, your pages back each other up, and interested parties can check out your other content via the Internal Links. That's the power of Natural Link Profiles.
Insert Internal Links in a natural manner.
Like our Internal Linking Guide has been saying, Internal Links can only take you so far. They've got to look natural, too! So you can't link an entire paragraph. Nor can you add links wherever you want — especially if they're nowhere near the related Anchor Text. When creating content, you need to add Internal Links wherever it makes sense to do so. In sum, links shouldn't look forced, and they should always be in the proper places.
Insert Dofollow links as much as possible.
This Internal Linking Guide says: Dofollow Links are your best friends. Avoid Nofollow Links at all costs, as they don't do much for your SERP rankings. After all, Google hardly bothers with Nofollow Links. The good news is that they're fine if you're doing External Linking. But, your content's Internal Links should only fall under Dofollow.
Consider your website architecture, too.
Like this Internal Linking Guide has been saying, your Internal Links are essential. Links will direct your visitors, thus outlining how visitors will navigate the site. Website architecture is part of user experience or UX. The better the UX, the longer visitors stay. Maybe they'll return frequently! So, you need to strategize and ensure that your Internal Links entice visitors.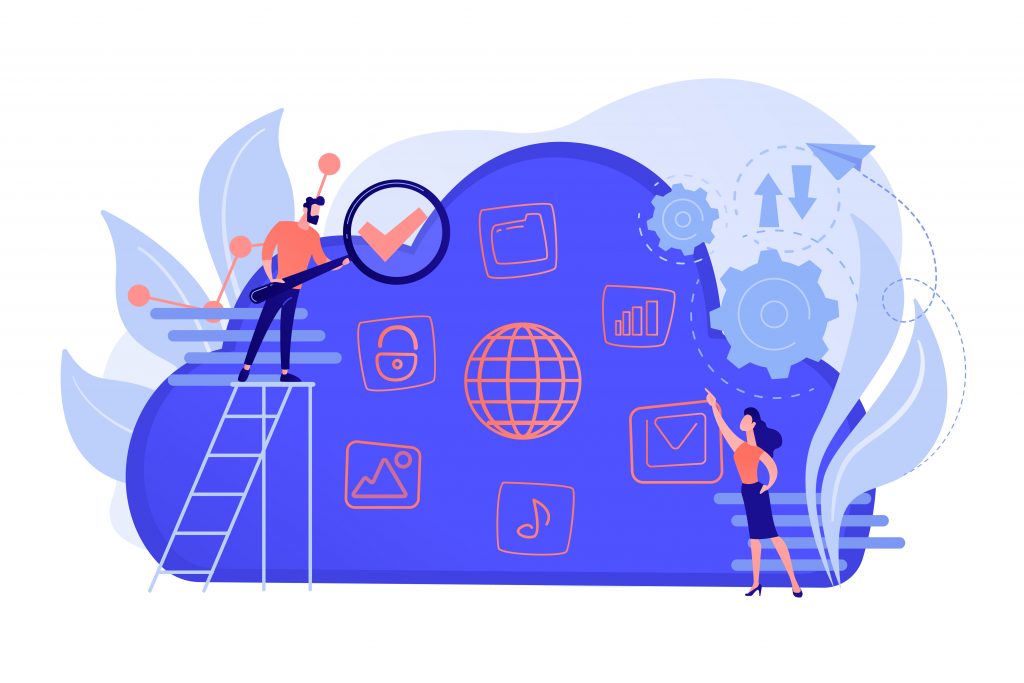 Your links help site visitors, both human and bot alike.
Natural Internal Links accomplish much for your business website. But, while anyone can link pages, it takes some know-how to get your money's worth. An SEO Company in the Philippines can help you assemble a Natural Link Profile while setting you up for high SERP rankings.
Topic clusters are all the rage nowadays, which puts renewed emphasis on your linking strategies. So your Internal Links can assist search engine crawler bots for indexing. Plus, they entice your visitors to keep learning more as they venture deeper into the site. As they do so, they spread authority. Additionally, they're prime real estate for your SEO efforts, especially with Anchor Text. 
There are many things to accomplish to create a Natural Internal Linking profile. First, you need a robust pool of content that never stops growing. Also, you need to have a natural amount of links to such content — and link old content to new and vice versa! That's how you make the website architecture clearer for your visitors. Anchor Text should look natural and be relatable, as well. And it's best to use Dofollow links!