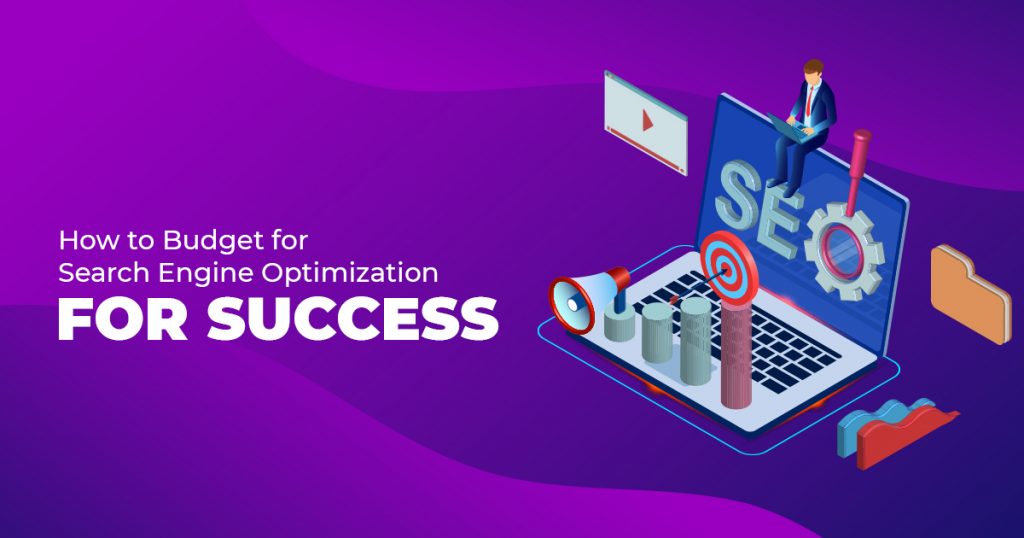 Jan 19, 2022
How to Budget for Search Engine Optimization for Success
SEO is critical for businesses, especially those that don't want to pour too much money into marketing. Although SEO seems easy enough on paper, sometimes it can become something of a Herculean task. So, businesses can turn to Search Engine Optimization Services as an alternative. In the hands of a guaranteed expert, SEO Services produce excellent results! However, with expertise comes a professional fee. SEO Services cost a fair bit of money, and the pricing can vary from provider to provider. Not only that, finding an excellent SEO Service provider is as intense as choosing a Custom Software Development Company. Why are professional SEO Services so expensive? Read on to find out. 
What are the factors that make SEO Services so expensive?
Search Engine Optimization Services are expensive, and there's no way to get around that. As explained in our SEO Packages article, professional SEO services are guaranteed to run you several hundred dollars at the very least. Backlinko found that small businesses in America spend $497 monthly on SEO Services! So although professional SEO Services are costly, they can be worth it in the end. However, pricing for SEO Services will vary depending on the features. 
Duration
Professional SEO Services don't just yield results overnight. It doesn't take a single month, either! SEO results take at least several months to show. You might see some noticeable changes around the eight-month mark, but SEO doesn't happen in a snap. So, Search Engine Optimization Services that say they can get you ranking within weeks are a huge red flag. Legitimate SEO Services will be upfront that it takes time to accomplish your goals. Due to the strategies needed to rank, optimization and progress take more than a few days; that's how SEO works! So, if you enlist the help of trustworthy SEO Services, they're guaranteed to get your business rankings up for the price you agreed on.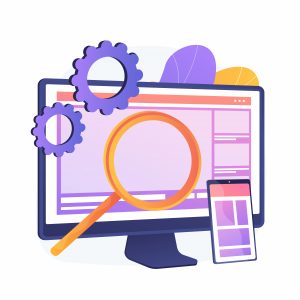 Effort
As with time, SEO takes a lot of work. It's not as easy as tapping out keywords! So, if everyone can rank high on Google SERPs with a few adjustments, then SEO wouldn't be what it is! Not only that, we wouldn't have SEO professionals, either! And that's just the facts. So here are some other things SEO Service providers have to accomplish for their clients:
SEO requires audits.
Before a provider implements their Search Engine Optimization Services, they need to know your business first. Professional SEO Service providers need to learn the nature of your business, your goals, and most importantly, your business website. A good service provider requires a baseline so they can improve on your SEO progress! This is where audits come in. Of course, you can always conduct the audit on your own or have the service provider handle it.
SEO requires the best keywords for your business.
Guaranteed SEO Services find the best keywords for your business! Since SEO ties into keywords, the services cost a fair amount. After all, some companies bid on keywords, and other (usually Longer-tail) keywords require some investigation. Once they've discovered the perfect keywords for your business's domains, they must integrate those into the site and your content. Thus SEO Services deserve their pricing!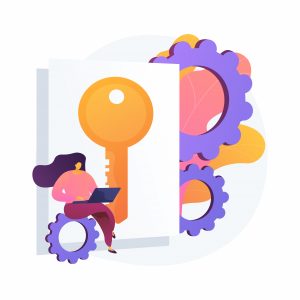 The website backend needs optimization!
Just because your backend isn't visible to visitors doesn't mean it's not worthwhile. Optimizing your backend could still bring in potential site visitors and help you rank high in SERPs. Guaranteed SEO Service providers can clean up or improve code. Plus, they boost your page loading speed and responsiveness in general! These efforts are covered in the SEO Services pricing. Technical SEO is vital for drumming up Web Traffic!
Local search also needs optimization.
Search Engine Optimization Services will also handle local searches if desired. Professional services can handle Local SEO for you! After all, you can take advantage of untapped customer potential in your area. "As many as 46% of all Google searches are local." So, Local Search can work to your business's advantage! Thus, you can rest assured that the pricing of SEO Services is worth it for your business!
Expertise
While SEO is relatively cheap (especially if you don't purchase a package), it is complex and time-consuming. Even if you had detailed enough guides, the process of optimizing your business domain for search engines requires you to know what you're doing. After all, when you get an expert to work on something, you can save time and resources! The cost of the SEO Services will also depend on the extent of the changes.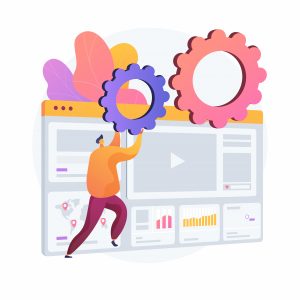 Do I really need an SEO Services Package? Can't I do SEO on my own?
You can accomplish Search Engine Optimization Services on your own. However, guaranteed professional SEO Services will have a far easier time than a novice. You see, it's not necessary to purchase an SEO package. At times it depends on your business or industry! So, each kind of business requires particular strategies that don't work for a different company. 
As such, an SEO package can save money (and time) if you're not familiar with the strategy for a given business or industry. So just like outsourcing dedicated developers to reduce costs, an SEO Service provider gives you a whole set of services, which are far less of a hassle than DIY-ing it.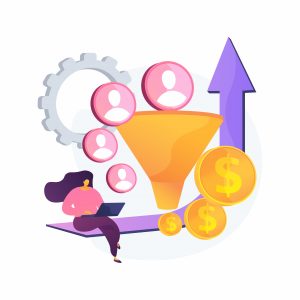 How can I find guaranteed SEO Services for the right price?
The prices for SEO Services can vary. Professional SEO services generally are within a range that might make your pockets throb in pain. But, if you invest in a suitable Search Engine Optimization Service, it will be worth every cent. However, if you want SEO Services that cost a reasonable amount for the desired results, just remember that accepted SEO strategies are the key to finding a legitimate SEO Service. After all, Search Engine Optimization rewards businesses that follow Google's Webmaster guidelines!
Do SEO Services include On-Page SEO and Off-Page SEO?
The answer to the question is a resounding 'Yes!' Search Engine Optimization Services tend to include both On- and Off-Page SEO since they're both critical factors in getting your business domain to rank. However, some professional SEO Services can sometimes offer the two in separate packages. The reason for this is that the two are done differently. In the case of On-Page SEO, providers need to monitor progress and check the SEO factors on the site monthly. 
Are there any SEO Service red flags I should watch out for?
If they don't use White Hat SEO strategies or give detailed explanations about them.
A huge red flag for Search Engine Optimization Services is taking on practices or strategies that aren't in line with White Hat SEO. Well, if they share the knowledge of those practices. For example, a professional SEO Service provider will be upfront about their ranking methods as a rule of thumb! They might even provide comprehensive guides. Now those are the businesses you can count on! Thus a provider may not be guaranteed SEO Services if they're vague or evasive.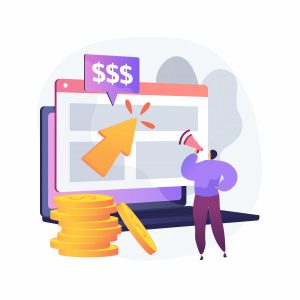 If it's almost too affordable.
There is a whole price range of SEO Services. Some SEO Services can cost as little as a few hundred dollars! However, any less than that, and the service is likely not legitimate. For example, a business boasts that you just have to pay them less than a hundred for you to reach the number one spot on a common keyword. That's just not possible! So either you spend a lot for your SEO Service provider to rank high for a high-competition keyword, or you pay a smaller amount for limited features.
If they don't offer customizable plans.
SEO strategies are generally the same. What's different is the business that's aiming to rank. SEO isn't one-size-fits-all. Ranking methods for a marketing firm will differ from a school, and so will the strategies for a large corporation and an SME. As such, SEO plans across businesses are not the same. A professional SEO Service provider is guaranteed to create a package tailored to your business needs. 
How do I avail of Search Engine Optimization Services?
In general, Search Engine Optimization Services are expensive. Some business owners may think they're so expensive that they're willing to pay for cheaper or more affordable SEO Service packages! Though, this isn't bad on its own. Professional SEO Services are meant to be priced the way they are. The cost of SEO services is generally proportional to the features that a provider will give to the business purchasing the package. 
However, guaranteed legitimate SEO Services cost a fair amount of money because the duration is longer than a few weeks. In addition, it takes effort to rank on SERPs. So, you pay for the expertise of SEO professionals. There's a wide variety of SEO pros on the 'Net, such as an SEO Company in the Philippines, which offers specialized packages.