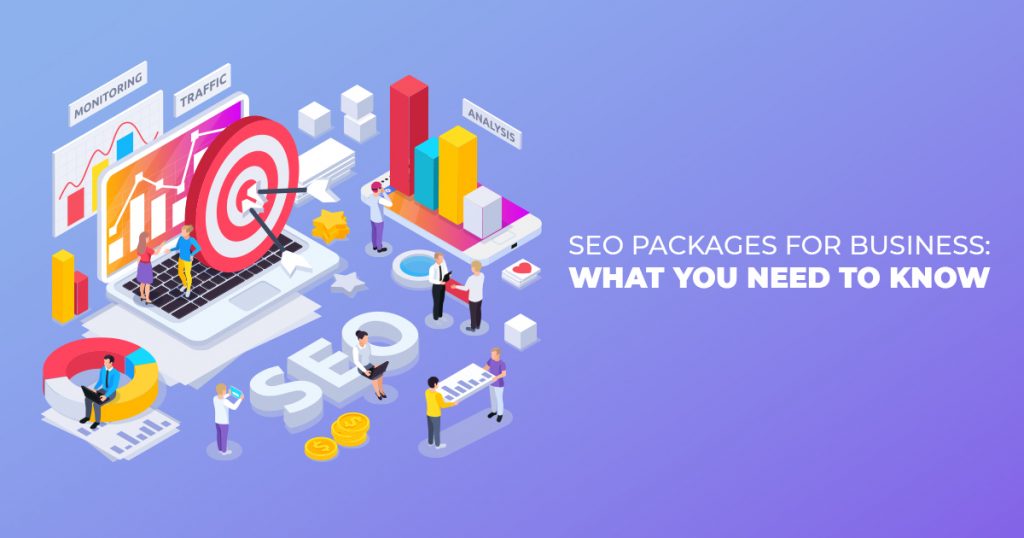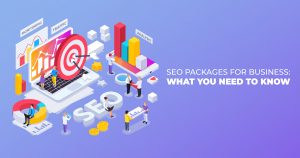 Jan 5, 2022
SEO Packages for Business: What You Need to Know
SEO is cost-effective for advertising your business, and many packages can help you out. Having an SEO Package means that experienced SEO specialists are on the case! So, SEO Packages include services that handle SEO for your business. There are also SEO Packages that occur monthly! For Search Engine Optimization, you will most likely encounter companies or professionals offering SEO packages. Some SEO Packages are more affordable than others! Thus, you need to ensure that the SEO package you're considering is worth it. So, here's everything you need to know about monthly SEO packages, including what to look out for and what questions you need to ask.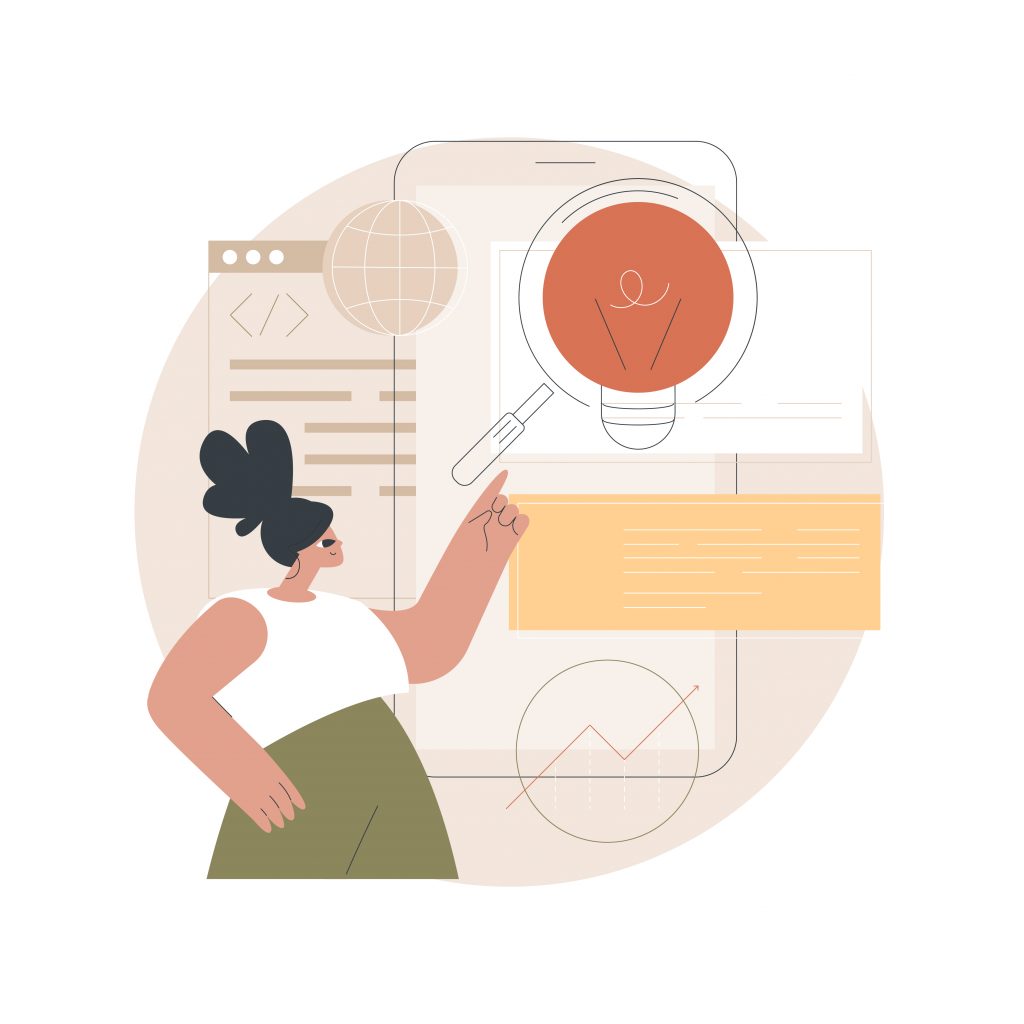 What's in an SEO Package?
First of all, for every second that passes, 67,000 searches get logged on Google. These account for a lot of traffic — traffic that you can funnel to your websites or domains. A Search Engine Optimization Package includes multiple services that allow a company to rank high on Search Engine Results Pages. Such packages can handle the process of ranking you on SERPs while you take care of your business.
There are different parts to an SEO Package. The main components are On-Page and Off-Page SEO and monthly reporting. Some package providers will include Local SEO at the outset or if their client desires it. Also, Core Website Vitals play a big part in ensuring that SEO is visible to search engines! 
Here are the vital components of an SEO Package:
On-Page and Off-Page Search Engine Optimization
On-Page and Off-Page SEO are both vital to SEO endeavors. No matter the affordability of the package offered by the business, you can't be without these two aspects. 
On-Page SEO
First, On-Page Search Engine Optimization refers to whatever is on the website. With On-Page SEO, the package providers will upgrade or change a business site to make it more SEO-friendly! As a result, On-Page SEO focuses on more technical aspects. Technical SEO includes:
Keywords to optimize;

Links & Link Quality;

Page Speed;

Responsiveness;

Mobile Optimization; and

Sitemap.
Off-Page SEO
On the other hand, Off-Page Search Engine Optimization handles the marketing side of SEO. So, it includes whatever's not on the website, such as marketing. Content is SEO's bread and butter, so content creation and content materials such as newsletters fall under this aspect.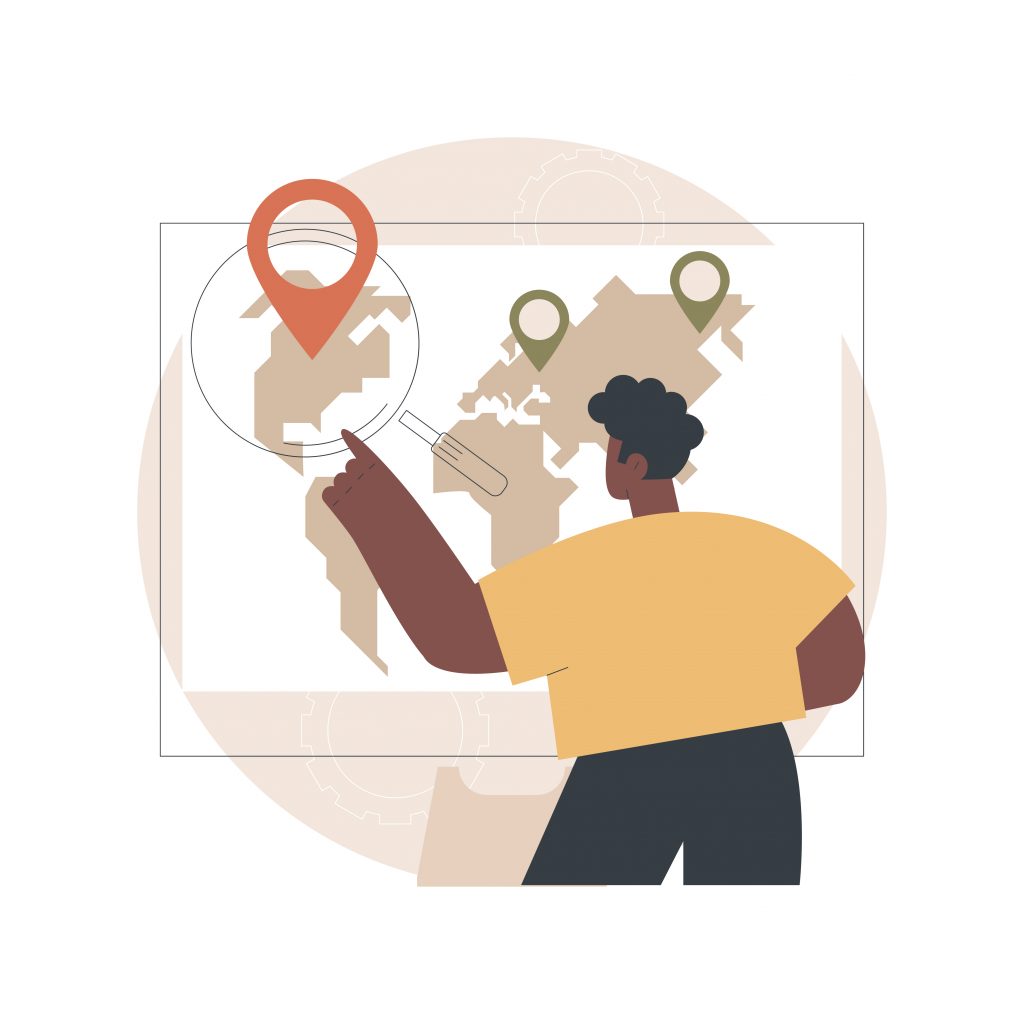 Local SEO
An SEO Package can also include Local SEO whenever applicable, but it depends on the business' requirements. In general, default packages tend not to have Local SEO; however, the chances are that providers will create customized (and affordable) SEO Packages based on their clients' specifications. Thus, a business can request Local SEO be part of the provider's deliverables!
Monthly reports
As mentioned earlier, SEO is complex and evolves frequently. So, a Monthly SEO Package plan that gives monthly reports will fare better than a plan without reports! Taking on a Monthly SEO Package that doesn't provide reports is a no-no. Though you've delegated the task of handling your Search Engine Optimization to another company, you still need to be aware of its progress! A decent SEO Package provider will let you know about:
your SEO performance;

what's been done;

what measures or strategies have been implemented;

recommendations from the package provider; and 
Red flags that might pop up while considering package plans:
Small budgets for SEO Packages.
SEO Packages, or Monthly ones, cost anywhere from $500 to $10,000+. (Although, some SEO Package providers offer affordable $300 plans!) Any less than that is unlikely to be running a legitimate SEO service. For one, the business' SEO Package services may be insufficient for helping your company rank high. Package pricing can get tricky, and you need to learn as much as you can about the plans you're considering! So, we recommend having the SEO service providers walk you through the process. However, this does not mean that the more affordable SEO Packages are unhelpful. Instead, it speaks to the difficulty of the work to improve your company's SEO Rankings.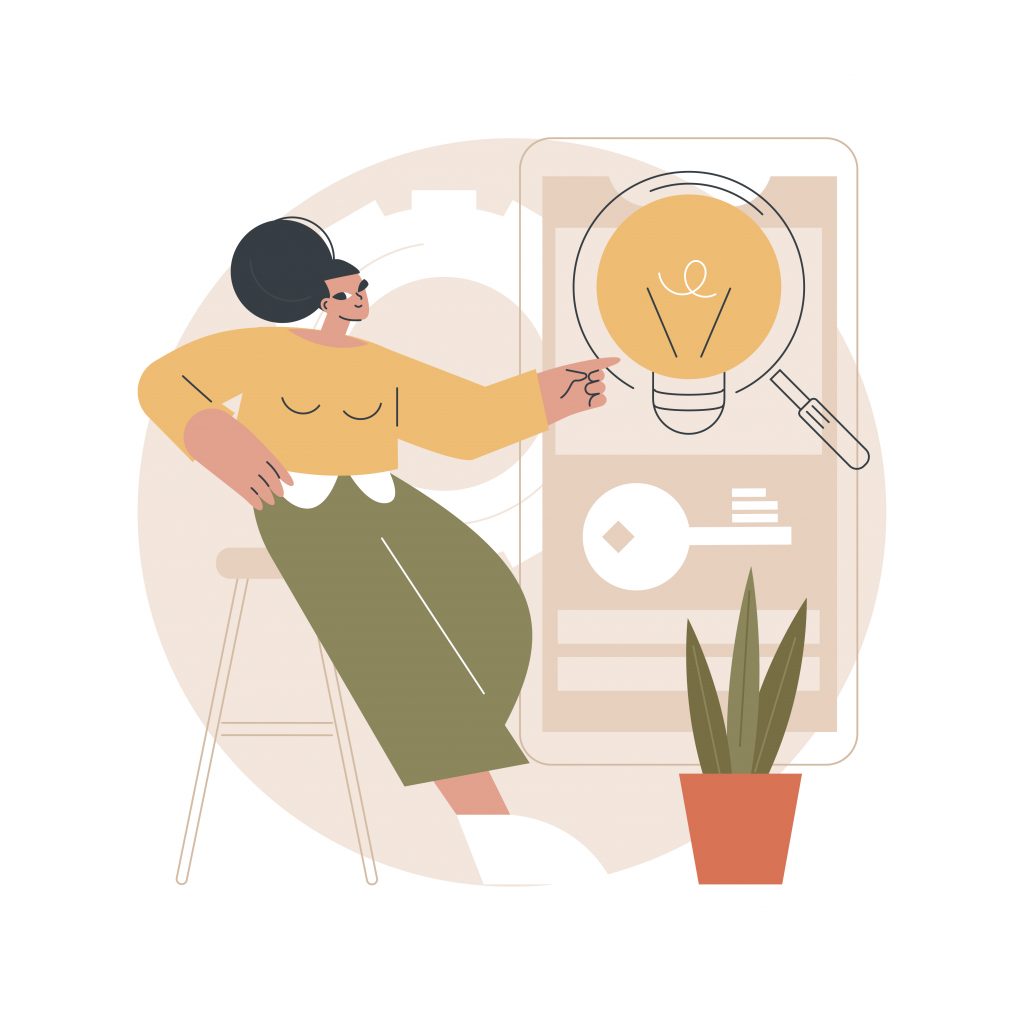 Promises instant results. 
SEO is a long process. It's a time-consuming process to optimize a business website. Additionally, it takes at least eight months to show notable results and even longer for those results to get you to the very top of SERPs. You can't stop SEO either for many reasons. The bottom line is, a decent SEO Package Provider can't guarantee that you'll rank within a handful of months.
Promises high ranks for all keywords.
Connected to the last point, SEO Rankings take time. Since it takes the better part of a year to yield results, the same is true for achieving high rankings on SERPs. Providers will list a guaranteed number of keywords they can rank for you. Also, they will explain how much traffic they'll generate for you every month. However, a package provider can't promise that they'll have your business ranking high for multiple competitive keywords! Thus, any provider that says they can do so should be avoided at all costs.
Questions to Ask
Why is SEO important, and why do I need an SEO Package for my business?
The first query is more of a personality test which can tell you a lot about an SEO service provider! For the second one, it's a good sign if a provider makes you want to purchase an SEO package for your business.
How do you stay updated on SEO practices and Google updates?
SEO is constantly evolving, and the plans to tap into it change often! So naturally, therefore, any SEO specialist worth their salt always keeps tabs on the ins and outs of Search Engine Optimization.
What constitutes your monthly plan? Also, what are your approaches or strategies for SEO?
Affordable Search Engine Optimization packages will do a lot for an agreed-upon price. A provider, in turn, should share their plans and strategies from the jump. 
What information do you need from us so you can maximize our SEO?
An SEO Package needs to work closely with your business. So while specialists can boost your rankings, they also need your input to enact their plans!
Please explain your strategies for keyword search.
Keyword research requires more nuance nowadays. User Search Intent is now a big part of searchers' needs and, thus, part of SEO.
Also, what are your plans for SEO on mobile?
Mobile users are numbering in the billions, so a Search Engine Optimization Package provider usually plans to invest in mobile SEO.
How can you apply the approach to our business to yield results?
Whether you have a custom package or not, an experienced provider will tailor their strategies to the nature of your business.
Will you be using influencer marketing?
Influencers and bloggers create high-ranking content your business can appear in. So, while not mandatory, it's an excellent sign that an SEO Package provider can call on content providers to add to their ranking strategy.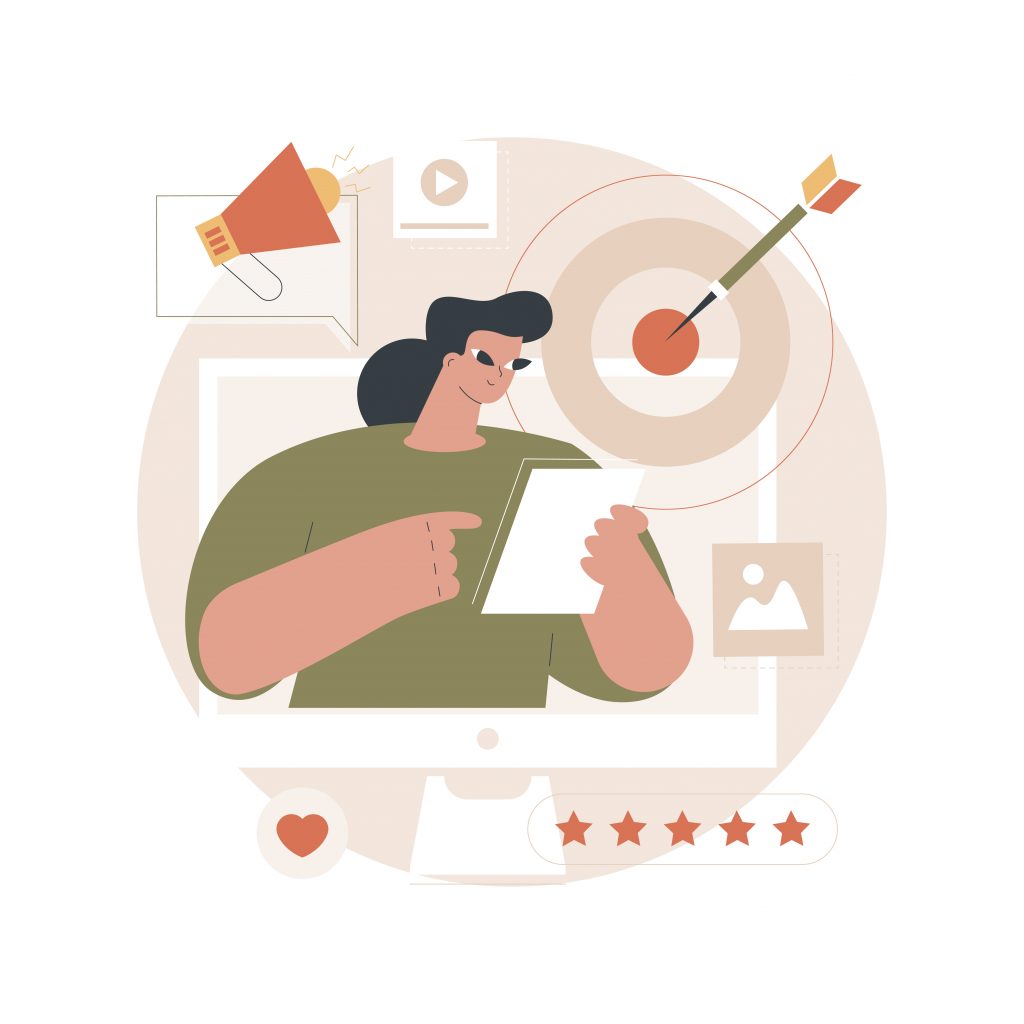 Is Local SEO truly necessary for my business?
If your locale doesn't tie into your company much, you might write off Local SEO before you even purchase a package. But, not so fast: your provider might suggest a way to get you ranking with Local SEO!
What is the coverage of your On-Page SEO?
Search Engine Optimization packages will modify content your visitors see, so you'll want to know the extent of the changes.
Which is better: a custom plan or a general package?
SEO Package Providers will advise whether a custom or general plan fits you more, depending on your budget and needs.
Additionally, what are your strategies for Link Building or backlinking?
Link Building is what connects your content to other bodies of work. Additionally, having a high-quality link profile can only make you look better to search engines!
What are your tools for handling SEO?
Same with package providers being upfront about strategies, you need to learn how they use tools to do Search Engine Optimization.
How will you conduct a website audit? What will the report look like?
Regular website audits can help find errors or places to improve on. Also, you need to see an SEO Package provider's sample reports  — the more detailed, the better!
What KPIs, results, or deliverables can we expect monthly? How can we measure a successful SEO campaign?
Your provider has to give a detailed explanation about the campaign, its goals, and metrics that indicate success or failure. In addition, you should agree on the monthly deliverables for your SEO Package!
How long will it take for results to show?
Avoid Monthly SEO business package providers that say they provide results in two months or less! Experienced SEO specialists will assure you that it will take months, but they'll do their best.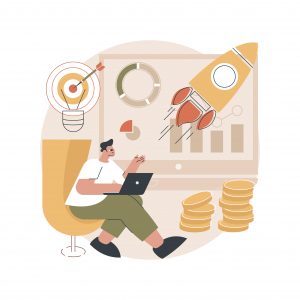 Consider taking on Search Engine Optimization Packages!
Search Engine Optimization can be both a challenge and a drain on your money, so SEO services in the Philippines can give you a helping hand. The packages generally include On-Page and Off-Page SEO, which deals with the inner workings and marketing. An equally important element to a package is monthly reports to indicate the progress of a given SEO campaign. Finally, Local SEO is implemented on a case-by-case basis, at a client's request.
Businesses should be vigilant when selecting an SEO Package, as some may seem a bit too affordable for their price! After all, Search Engine Optimization is incredibly time-consuming, and the process shows noticeable results only months later.
Lastly, a business should be prepared with questions to ask the providers they're considering. By searching and vetting, they can find red flags or unrefined processes.