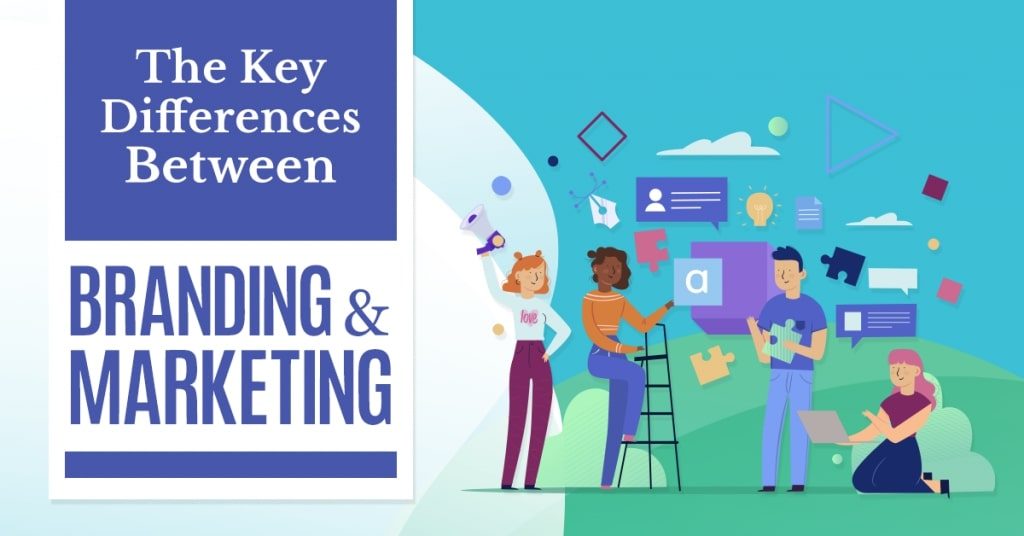 Apr 14, 2020
The Key Differences Between Branding And Marketing
Throughout generations, branding and marketing have been working closely together to accomplish a team's desired results. This wildly ranges from initially communicating one's value proposition to improving user experiences. However, their interdependence on one another, including the data they use as references, has lead to a few misconceptions. And with the most common one being that they're one and the same, it's essential that teams understand the difference between branding and marketing. Here are a few essential points you need to know:
The basics
First things first, it's important to always remember that branding will always come first. In fact, marketing heavily relies on branding.
Your branding lets your prospects understand who they may be working for. It encompasses who you are as a company. This means that more than simply showing customers the visual aspects of it (your logo and other designs), it also provides them with a clear overview of the values you stand for. Essentially, your branding allows you to present your company's mission statement and display the products and services you offer and have them set expectations accordingly.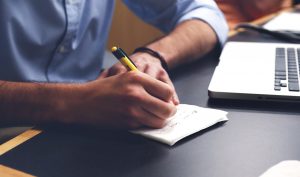 Source: pexels.com
Marketing is the gateway between your brand and your customers. Its primary objective is to catch your customers' attention and encourage them to purchase your products and services. Thus, it's safe to say that the right marketing strategies are what helps you set yourself apart from competitors.
Principles
The decisions your team makes to establish strong branding for the company are often based on forming one common identity. In this scenario, the goal is to have your logo, tagline, and other branding elements come together and complement one another. Beyond being visible, prospects should also be able to associate the brand with positive and relevant experiences in the long term. More than anything else, these elements should be a starting point for conversations. 
Marketing includes all the strategies a team would use to effectively convey the benefits a certain product or service offers. Teams usually use 4Ps at the heart of every marketing strategy: product, place, promotion, and price. It involves a more straightforward and active approach to showcase the products you offer. This is true from every promotional poster you encounter to product demonstrations and free trials. Ultimately, your marketing team's decisions are likely to be guided by the rising marketing trends in your industry than anything else.
Duration
Unless there's a strong need to rebrand, your branding should be able to stand the test of time. While logos may change throughout the years, for example, the change they undergo still allows their audience to recognize them. In fact, the different branding elements, like your brand's image and personality, are what strengthens brand awareness.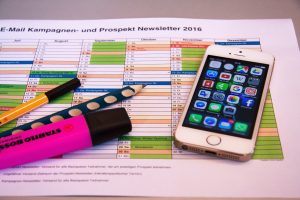 Source: pexels.com
Meanwhile, marketing campaigns only last for a certain amount of time. Generally, the number of phases each campaign has varied from one team to another. This is based on a number of factors such as the behavior of your target market, the data you've gathered from previous campaigns, and the tools you use, among others. Nevertheless, they're generally planned to have a beginning, middle, and an ideal outcome when the promo, discounts, or sales you offer come to a close. Keep in mind that in addition to the daily campaigns, marketing teams may also create seasonal promotions.
Results
Branding is one of the best tools you can use to build customer loyalty, and as a result, sustainability. It's founded on the ability to promise and produce high-quality results that are worth the investment. After all, your clients develop trust over time through multiple positive encounters with any or all of your branding elements.
On the other hand, marketing with a digital marketing agency in the Philippines, enables you to focus your lead generation strategies on the right target market. And as a result, you're more likely to gain an increase in sales and conversions. Keep in mind that it's critical to leave good first impressions on prospects as these affect whether they may become a repeat customer in the future.
Summarizing The Difference Between Branding And Marketing
For so long, branding and marketing have been and continue to be interconnected for a reason. They work together to keep your target audience engaged. They guide them towards achieving goals or addressing specific problems. Without one or the other, customers won't be able to find teams who can provide solutions to their pain points. And at the same time, businesses won't be able to grow or thrive at all. 
With new industry trends each year that guide your business operations, comes the need to reevaluate your branding and marketing. After all, while both need to evolve on their own, in a way, they also need to adapt to changing times together. Keep in mind that when both aspects of your business are strong, you'll undoubtedly be able to scale your operations.