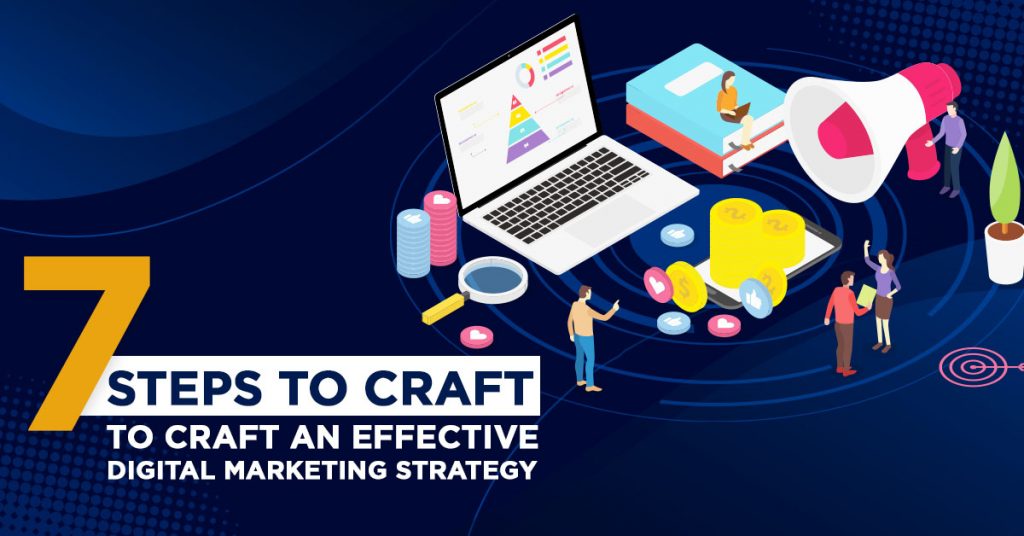 Jul 13, 2022
7 Steps to Craft an Effective Digital Marketing Strategy
In HubSpot's latest State of Marketing Trends Report, 75% of marketers stated that their campaigns were "directly influencing revenue." So, marketers need to apply the most effective Online Marketing Tactics to digitally transform their brand. But what are effective Digital Marketing Strategies, anyway?
What if you were a business owner selling rare collectibles and merchandise but struggling to make sales? One particular reason would be that no one seems to know about your business. There are potential customers who need your product or service, they just haven't discovered you yet.
To bring in more business, you must craft effective Digital Marketing Tactics. These create the right kind of noise and promote brand awareness online, whether in Social Media, organic search, and other digital channels.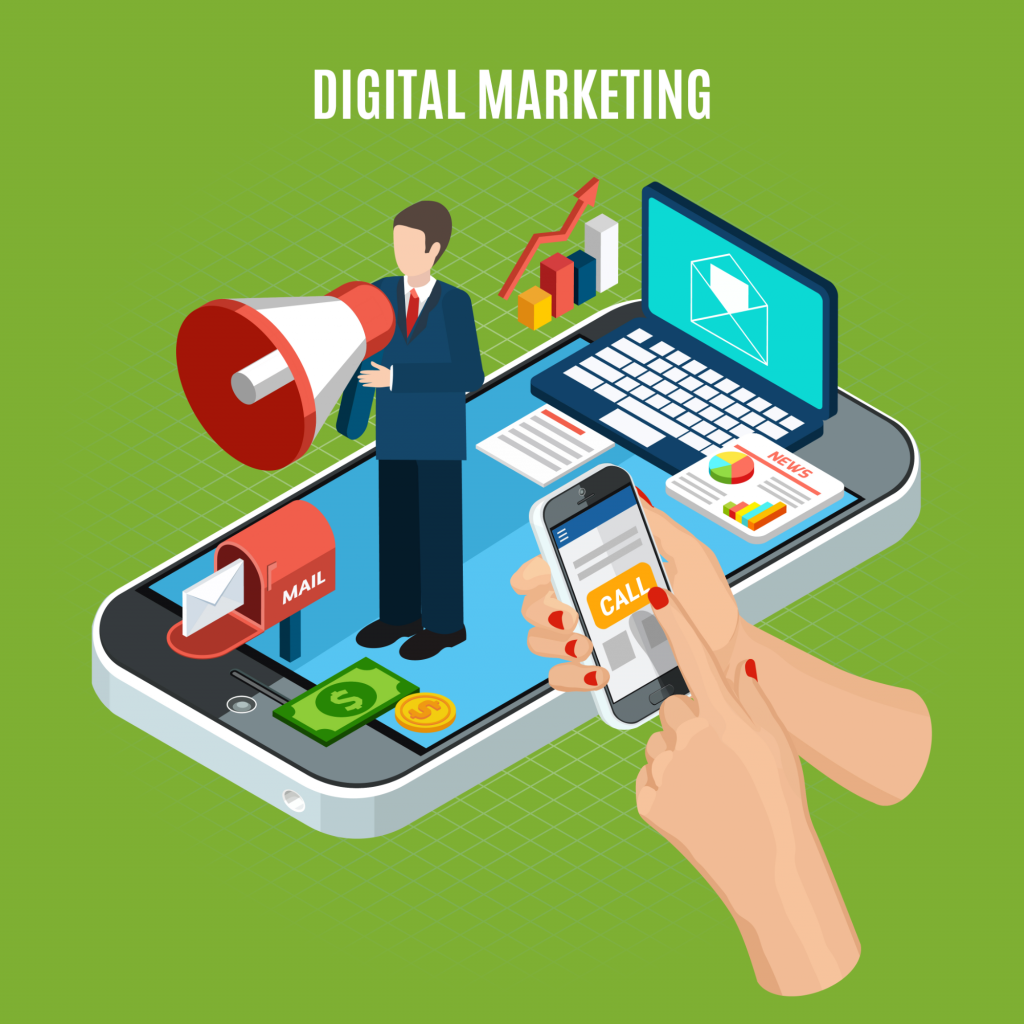 Think About Your Digital Marketing Strategy
How can Google Search, Marketing Automation, and Landing Pages help your business? Well, they're key Digital Marketing Campaign Strategies that help Lead Generation efforts.
A strategy is defined as a careful and detailed plan that aims to achieve a specific goal. As such, a Digital Marketing Strategy is concerned with advertising services and products through the Internet through Paid Advertisements, media such as images and videos, Social Media, Emails, Display Ads, and more.
Have you ever noticed product ads when scrolling through Social Media Networks? Those are the results of Online Marketing. It's also not that simple to put these ads out there, which is why you need long-term, effective Digital Marketing Campaign Tactics.
So, how do you build a Digital Marketing Strategy? Here are the basic steps:
Effective Digital Strategies for Marketers
#1 Specify Your Objectives
The first and essential step to consider when creating a Digital Marketing Campaign Strategy is its objectives. A set of objectives is a checklist or a map that helps you know where you're going. So, you need to align your Digital Marketing Plan with your business goals.
Additionally, these objectives will tell you and your team what your mission is and why you're doing what you're doing. Without these objectives, you'll experience a hard time coming up with effective Digital Marketing Tactics.
#2 Evaluate Past Methods
If you used ineffective methods in the past, consider not using them in subsequent cycles. What you can do, however, is study and analyze them. Thus, identify the areas in past campaign methods that need improvement to create a stronger and effective Digital Marketing Strategy.
When evaluating previous strategies, you can also know which ones worked. In doing so, you can retain them and improve as needed.
#3 Identify Your Target Market
When identifying your target market, you can quickly identify which platforms to use for effective Digital Marketing Campaigns. You can also know what style and tone of language you should use. Aside from that, you can determine the designs and colors to apply to advertisements and other marketing content. 
By identifying your target market, you can also know what offers to put out there to entice them into buying products or availing services.
#4 Know Your Means and Budget
The next step in crafting an effective Digital Marketing Strategy involves listing down the digital platforms you can use to your advantage. It also requires you to determine how much you're willing to spend on your Digital Marketing Campaign.
Firstly, you must have a dedicated business website, Facebook page, Twitter account, or Instagram profile. With each of these platforms, you have the option to create paid advertisements depending on your budget.
You can also create advertisements using Google Ads, but overall, these may be costly. However, investing in them would mean you'll be able to reach your target market across different platforms and generate leads. With that comes higher chances of sales and Return On Investment (ROI).
Remember, results do not happen overnight, so it would be best to prepare a considerable budget for your Digital Marketing Strategy.
 #5 Optimize Your Means
If you have a business website and Social Media pages, this is the right time to optimize them to fully utilize their functions. As part of an effective Digital Marketing Campaign Plan, each platform should have the right content, from media to text.
To ensure this, perform Keyword Research to identify which keywords are relevant to your business. It also helps identify which keywords are being searched the most by individuals. These keywords should then appear on your website and Social Media profiles.
When people type queries containing your chosen keywords on search engines, they'll see related results displayed on their Search Engine Results Pages. Of course, these are the items you see in search results when looking up a particular keyword. We'll discuss more about optimizing your websites and other platforms for Search Engines later!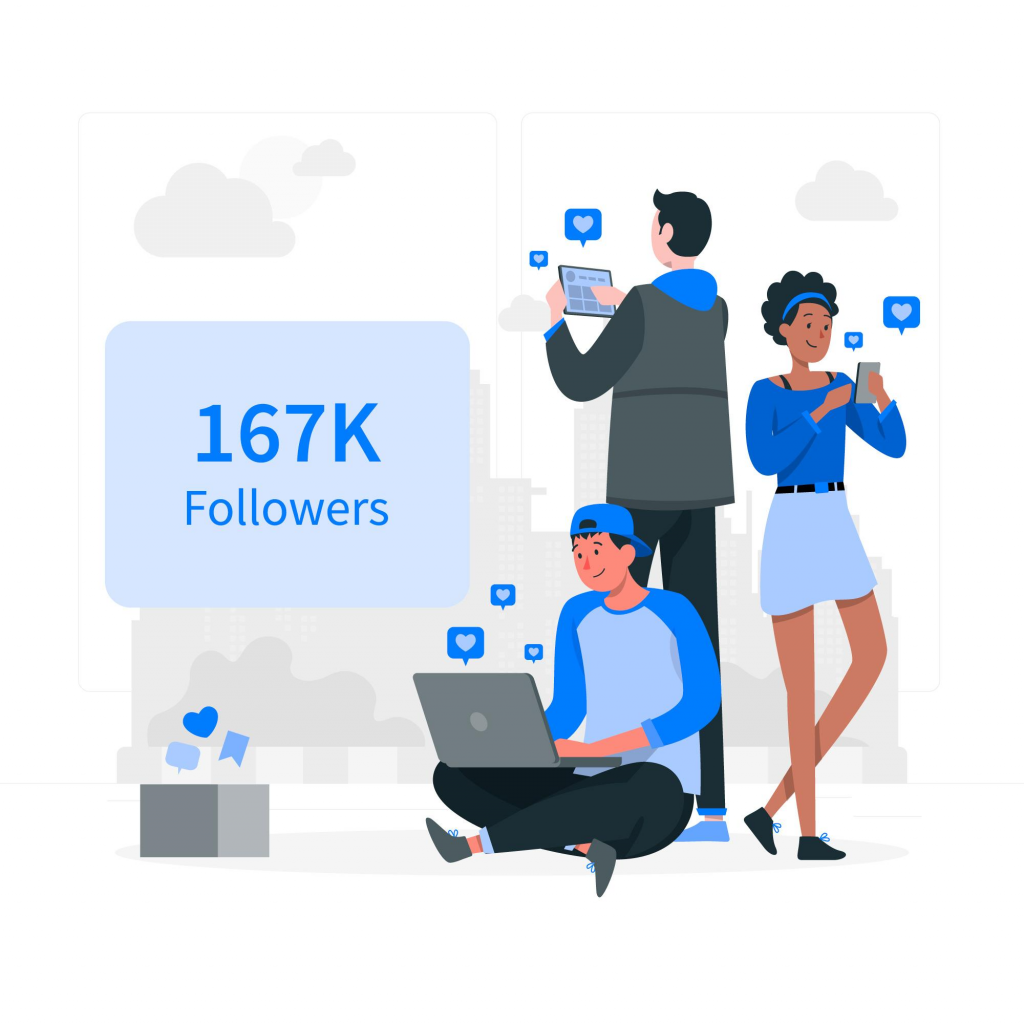 #6 Social Media Marketing
You might be asking why you need to optimize your Social Media accounts when you already have a website. Take note that Social Media plays a critical part in every effective Digital Marketing Strategy. They're instrumental, especially when it comes to selling products, reaching your target audience, and driving traffic to your website. Moreover, there's the fact that people are on Social Media daily, which means there are more chances of getting seen online.
Facebook Ads and Google Ads.

 Facebook Ads work by helping users find the businesses related to their searches, what they're interested in, and their online behavior. On the other hand, you bid keywords on Google Ads to display your ads along with the results when people search for the keywords. As a result, whenever someone clicks on your advertisement, you're then charged.

Twitter Marketing.

Twitter is a popular platform that can be a powerful Lead Generation tool. Also, there are more

proven ways to get the most out of Twitter marketing.

 Also, consider utilizing Influencer Marketing in your strategies!

Content Marketing.

Involves creating content on Social Media posts, blogs, and even videos to promote a brand. However, these contents do not straightforwardly promote the brand. Instead, it

builds curiosity and interest

 in the audience.

Video Marketing.

 This part is pretty self-explanatory. So you market your brand via a video that highlights your business's benefits and why people are missing out by not having it in their lives.
#7 Get the Help of Experts
Going through all these Digital Marketing Campaign Strategy steps on your own can be challenging, especially when your business is still new or when you're not familiar with Online Marketing in general. Therefore, you should hire people with experience from an effective Digital Marketing Company so that you can focus on running your business.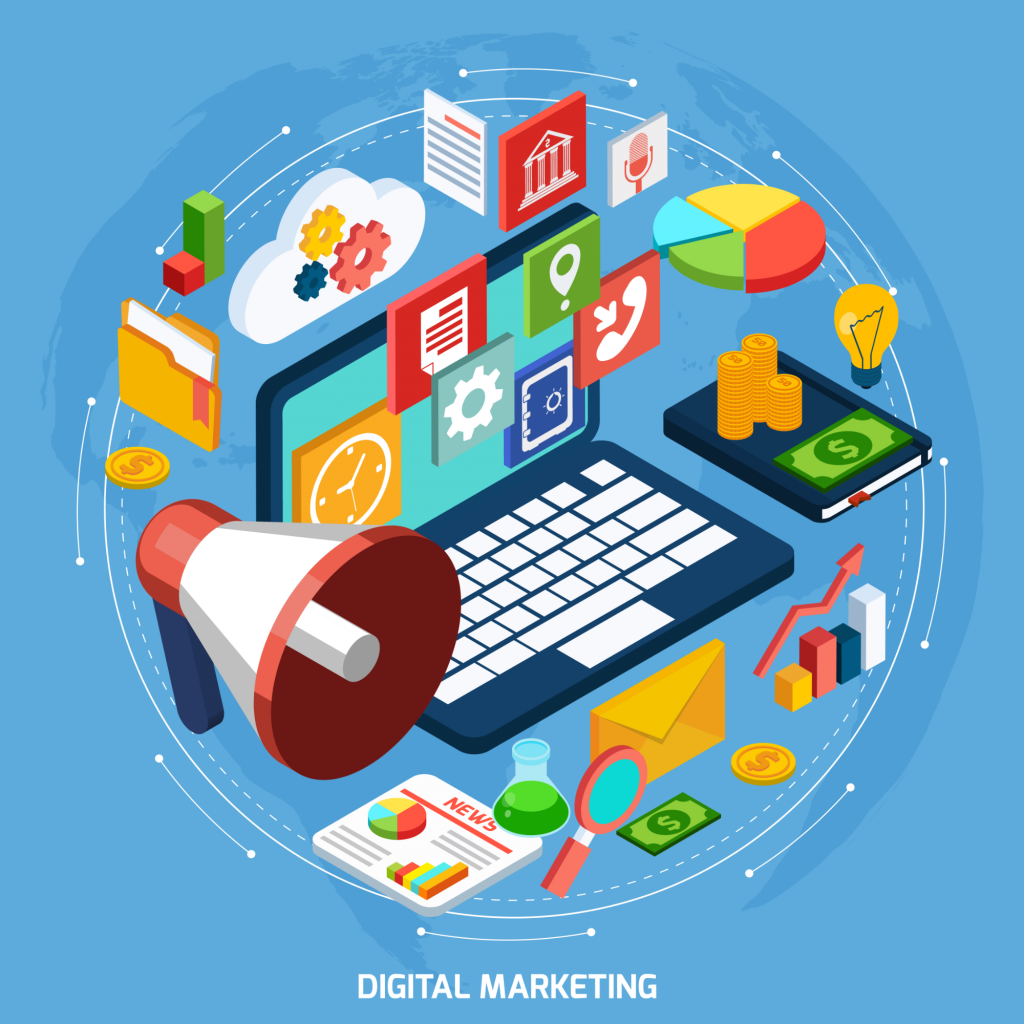 Bonus: How to Create a Search Engine-Optimized Website
Your ultimate goal in Search Engine Optimization (SEO) is to make your website appear on the first page of SERPs when people search for a particular keyword. You can do this by optimizing your web pages' titles, meta descriptions, and keywords to appear on search results. You can incorporate Google Analytics to see the overall SEO performance of your websites.
Furthermore, it would be best to consider Website Optimization to ensure that your content contains all the information about:
Your business;

Its products or services; 

Pricing;

Where your office is located; and 

How your customers can contact you.
It should also be responsive on any device, including desktops, laptops, tablets, smartphones, and more. Thus, the website and its content adjust to the screen of the device currently browsing it. 
Since many use their mobile phones for browsing, your business should have a Mobile-Friendly Website. Thus, visitors won't have to struggle by zooming in and out of pages and clicking the wrong links or buttons.
To Further Optimize Your Website, You Should Also Pay Attention to These Web Elements:
Headlines

 – Are they related to what your company stands for?

(Visual) Media

 – Do the images, videos, or GIFs load and display nicely on the page?

Customer Reviews

 – Can audiences see the customer reviews of your products and services?

Text and Buttons

 – Is the website's font style and size readable? Are your buttons and links clickable and direct to the correct pages?
In addition, ensure that you don't over-optimize your website. Having an over-optimized website may negatively affect its quality and make it rank lower on SERPs instead of higher.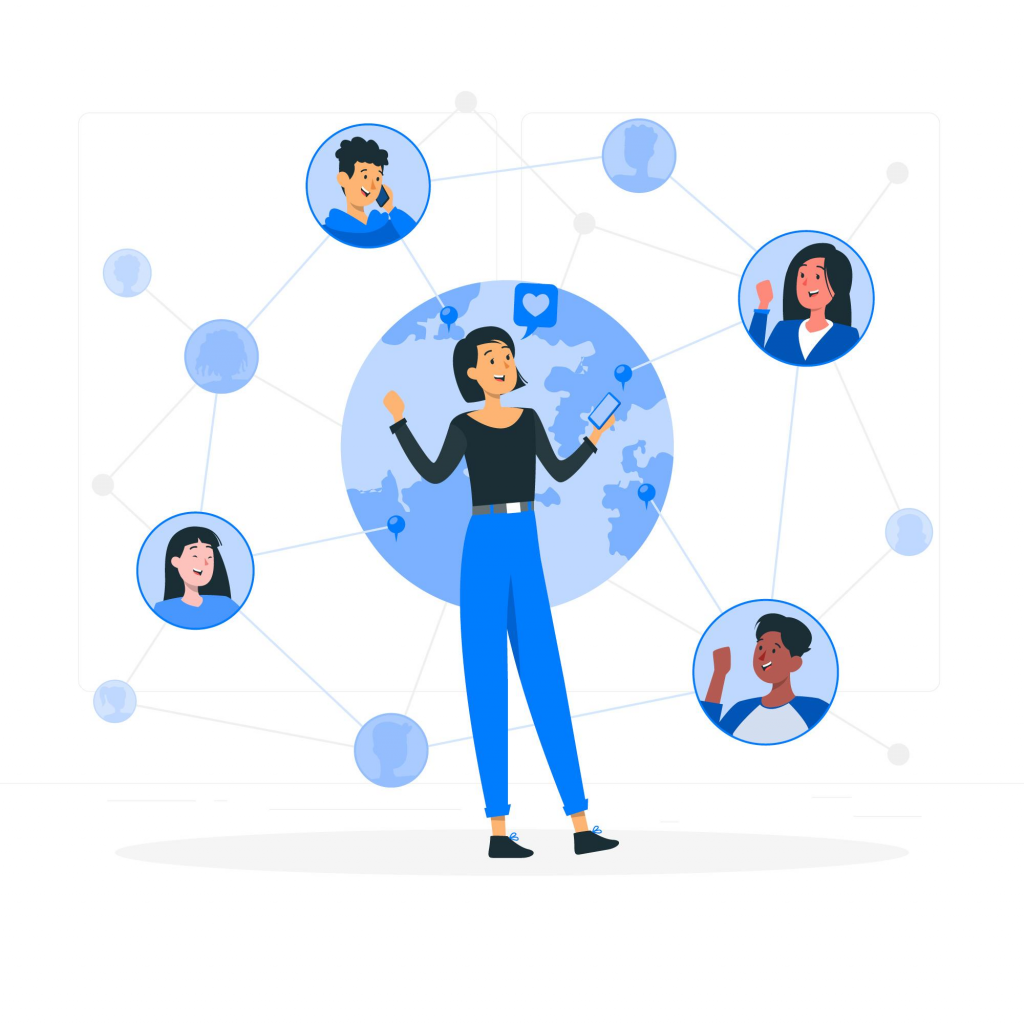 Craft and Implement Effective Digital Marketing Strategies
Marketers need to learn about effective Marketing Strategies that can increase their brand's reach.
Get familiar with and integrate the steps mentioned above to craft effective Digital Marketing Tactics for your business. Help grow your business by working with a Digital Marketing Company in the Philippines to lead you the way. Craft digital Marketing Campaign Strategies that work starting today!