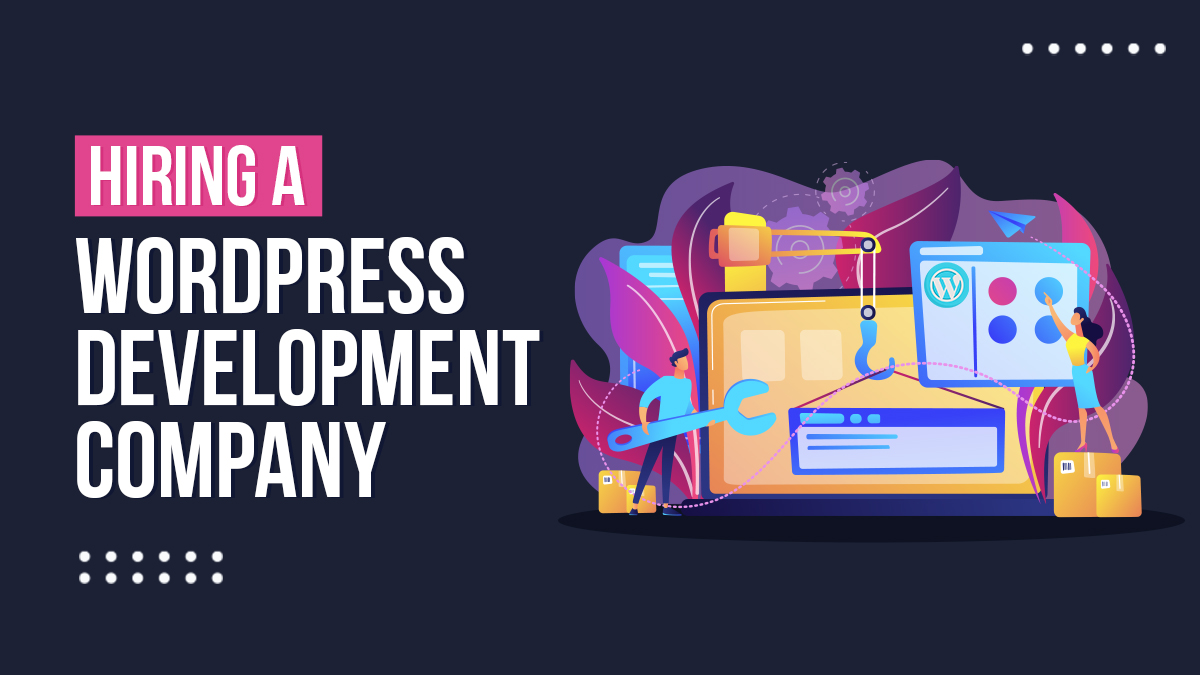 Oct 26, 2022
Hiring a WordPress Development Company
Many WordPress Website Development Companies are on the market, including the Philippines. So how can you tell if a WordPress Web Development Company is the right one for the job? Whether for a handful of projects or the long haul, website owners must know how to choose well.
A dedicated business website can go a long way in boosting your digital presence. Of course, business owners could make a WordPress Website from scratch. However, handling the development on your own can take time, resources, and money. Fortunately, the WordPress Content Management System can help companies build their online reputation. 
WordPress Websites have loads of functionalities that can boost your business' Digital Marketing efforts! You can use its many plugins and themes to spruce up your business website. For example, if you're marketing your brand on Social Media, you can add a TikTok Ads Pixel to your WordPress or WooCommerce Site. Also, you can create Registration Forms with Payment Integration. 
Business owners can accomplish all these actions and more with instructions and elbow grease. But WordPress Developers have advanced knowledge of the platform they can use to customize a website's functionality to your liking!
Why Hire a WordPress Website Development Company?
Building your website on WordPress with your own hands can feel rewarding. However, if you don't have the skills or time to learn such skills, you can always count on the skills of professionals. Of course, the best way to get professional service is to find a great professional company! The same principle applies to WordPress Web Development Companies.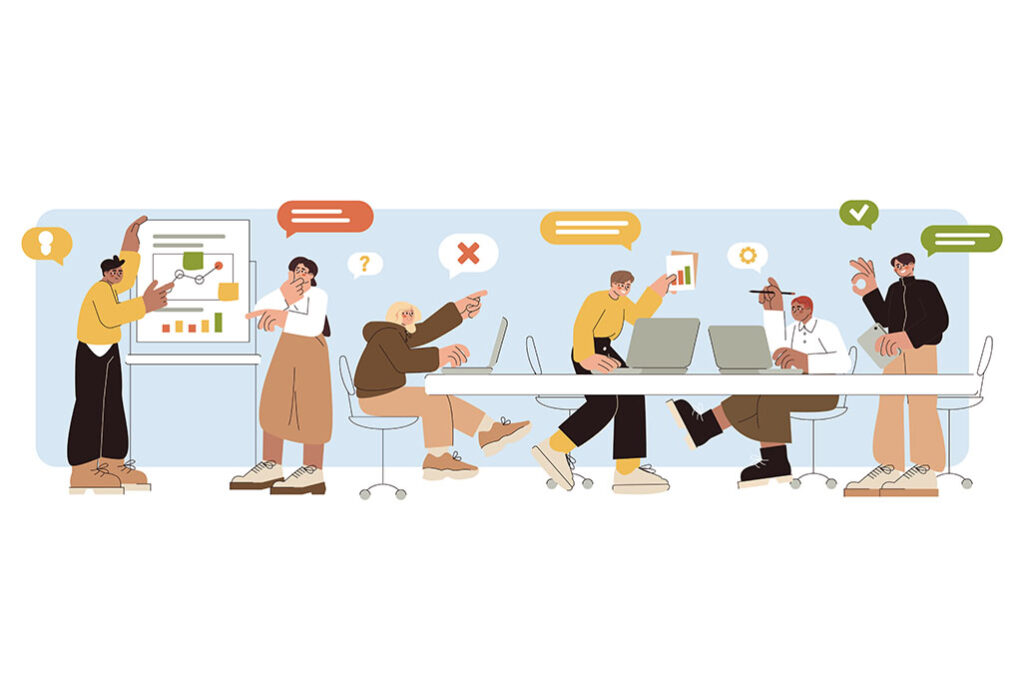 There are many reasons to hire a WordPress Web Development Company: 
First, with the right WordPress Development Services, your website integration is in good hands. A seasoned agency will ensure your website is optimized for search engines.

Also, WordPress Experts can make site edits easier. So, you can easily submit your content changes, and your hired WordPress Devs can handle the rest.

A knowledgeable company will provide abundant security measures for your website. 

Devs can manage plugins for maximum functionality without sacrificing website load speed.
So, business owners must choose a reputable agency, with desirable development skills, at a reasonable price. For instance, a WordPress Website Development Company from the Philippines might provide lower prices than agencies from your area. First, however, you must look at various agencies and select the right one using critical criteria.
How to Choose a WordPress Web Development Agency
WordPress is widely used as a website builder, by 43.2% of all sites on the Internet! The Content Management System owes this reputation to its ease of use. With the CMS, anyone can create a website, and it's been in business for almost two decades.
Thus, you can count on many people who know the system well — including WordPress Development Companies in the Philippines.
So, you can find trusted, skilled WordPress Development Services, but there's a chance you might discover ill-fitting ones too. For instance, you may find that the agency's WordPress Website Design may look attractive enough, but its functionality leaves something to be desired.
Thus, making the wrong choice of WordPress Developer can result in a loss for your business. Here are the top criteria for business owners to consider when choosing an agency of WordPress Experts:
Find a Company With the Right Skills
When researching, it's essential to find Web Development Companies with skills matching the projects you want to create. Finding the relevant WordPress Developer skills depends on the website you want to build.
Thus, if you're planning on creating a simple WordPress Website with basic features, you won't have to be too picky. However, if your web strategies require more specific or unique characteristics, you need to be more thorough in examining your potential hires.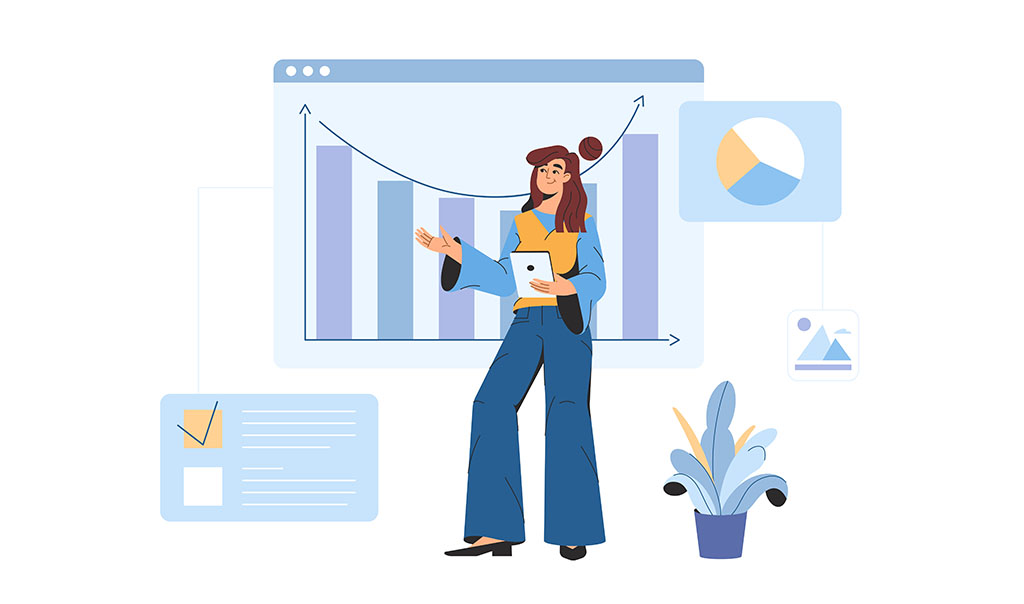 Fortunately, many companies proud of their work will have their skills or experience on their website. In addition, you may ask them for their Web Development experience. But an agency must understand and execute the vision you have for your website. They may offer tweaks and suggestions based on the CMS' functionality or your budget, but overall they ensure you get a website that adds significant value to your digital presence.
Learn About the Agency's Pricing
Price is an essential element of selecting an agency to handle website building. After all, 90% of consumers say a brand's transparency is a key factor in making purchasing decisions. Also, business owners must do a Cost-Benefit Analysis. But, reputable WordPress Website Development Agencies will provide a site at a reasonable price.
So, you need to learn about an agency's pricing packages and what services you'll get for each. For instance, you need to know whether WordPress maintenance is included in your desired packages. As a result, business owners must find companies with transparent pricing.
A website is invaluable for gaining more visibility and sales; you need it to get ahead of the competition. So whether you're creating a site for the first time or redesigning an established one, you must select a reasonably-priced package.
Hire an Established WordPress Web Development Company
You need to find a sizable, established agency that can deliver on your desired projects. The kind of company that fits your needs can differ, although it's crucial to find (and avoid) a few things.
So hiring the services of freelancers or startups won't provide a solid foundation for project creation. First, they don't have much credibility compared to a seasoned business. Also, it's easier for freelancers to leave the project at any time.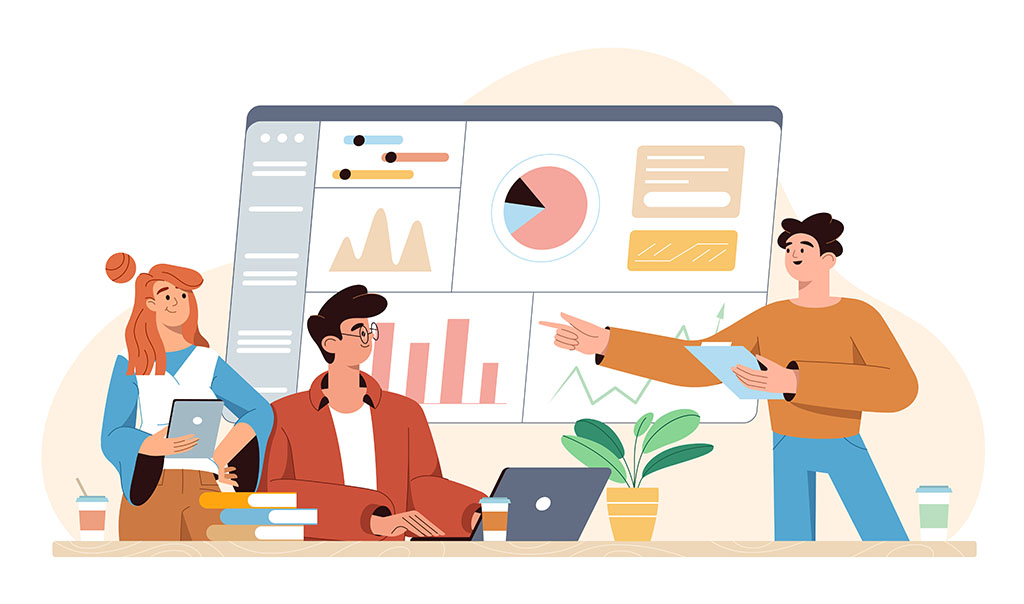 You might find that a recently-established company's skills and experience speak for themselves and may fit your project better than other established companies. However, hiring a Web Development Agency with several years of experience in its field is critical. With them, you can rest assured that they'll deliver on the project specifications.
Thus, you should check out their work portfolio detailing past client projects.
Check their Reviews and Customer Testimonials
In general, 93% of consumers make a purchase decision based on an online review. Customer Reviews can give you insight into the work quality of a WordPress Development Agency. You can see what the agency has done for customers and how reviewers see them. Also, you'll know if they deliver on customer satisfaction.
Still, reviews won't provide the complete picture — of course, you must also examine the Development Company's dedicated website, portfolios, and case studies.
Thus, when researching potential agencies to hire, it's also necessary for business owners to read reviews. But some reviews can be fabricated to make a company seem more reputable than they are, so watch out for them!
Use Referrals to Get Information
Referrals help business owners find the perfect developer agency. One way to accomplish this is by checking out your competitors or fellow businesses in the industry. For instance, check their headers or footers, and see to whom they credit their website. It's an excellent tactic for getting potential hires. 
However, some of your industry rivals may opt not to disclose the name of the Website Development Agency they've partnered with. In addition, an agency already handling a website for a business in your industry might not be able to work with you.
Still, you can check out directories and listings, especially on LinkedIn. Also, specific tools like Semrush and Ahrefs can provide a list of rival companies. You can even talk to colleagues and industry experts for any referrals.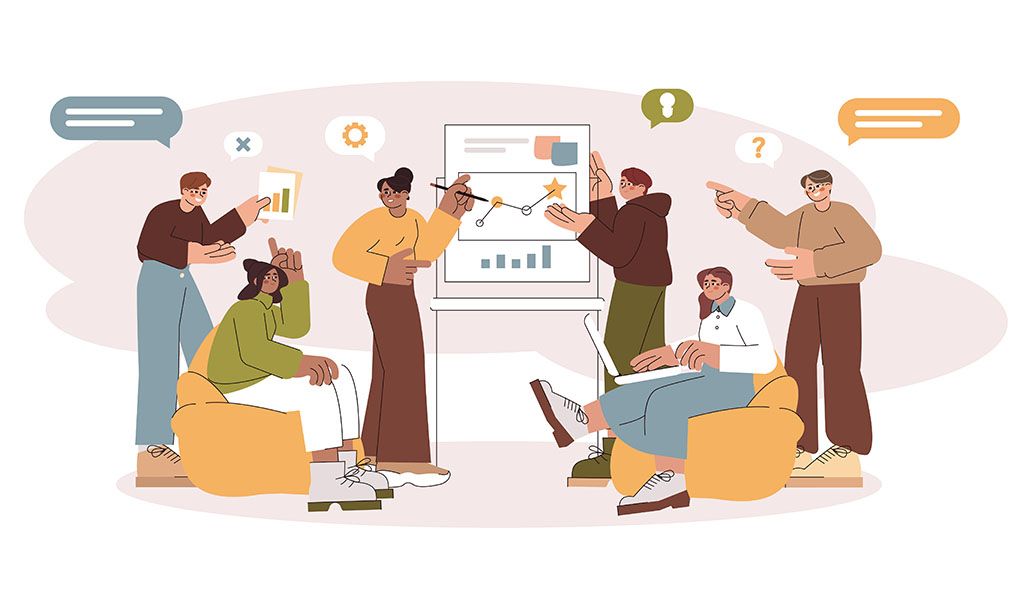 Look at Web Development Company Directories
Recommendations from directories can assist your research. For instance, you can check out WordPress Website Development Companies from the Philippines via web directories. Thus, you should check out online listings of WordPress Web Developers and their companies.
Business owners need a robust list of potential agencies to select the best option. You can go to directories with stricter screening criteria to assure you of their quality. Some examples of directories include:
99Firms;

Clutch;

GoodFirms;

TheManifest;

Toptal;

Upwork;

WPhired; and

Youteam.io
Check Their Customer Support Hours
One particular concern business owners need to consider is the agency's Customer Support model. You can never tell when a problem will crop up with a WordPress Website. Thus, business owners need to hire an agency to cater to their project needs. 
So let's say your WordPress Website is a basic one with limited requirements. Thus, you can rely on a company that's open for support on Mondays, Wednesdays, and Fridays. However, if your business website is a larger-scale project that needs continuous support, you might want to find a Development Company with 24/7 support.
For instance, WordPress' very own support plans include Live Chat, available round the clock from Mondays to Fridays for Business, eCommerce, and Premium plans.
Your business deserves to be supported at crucial times, and remotely too. In addition to WordPress Support models, you must also learn about the agency's turnaround time for troubleshooting responses. Naturally, you should also be able to contact the agency at any time.
Learn How the Company Approaches Projects
Not all agencies have the same approach to a project, so it pays to learn a WordPress Web Development Company's direction. In general, many trusted companies will add their approach to their website, so clients understand better. Also, you can spot their Development Teams and Project Managers so you can see who's handling the website.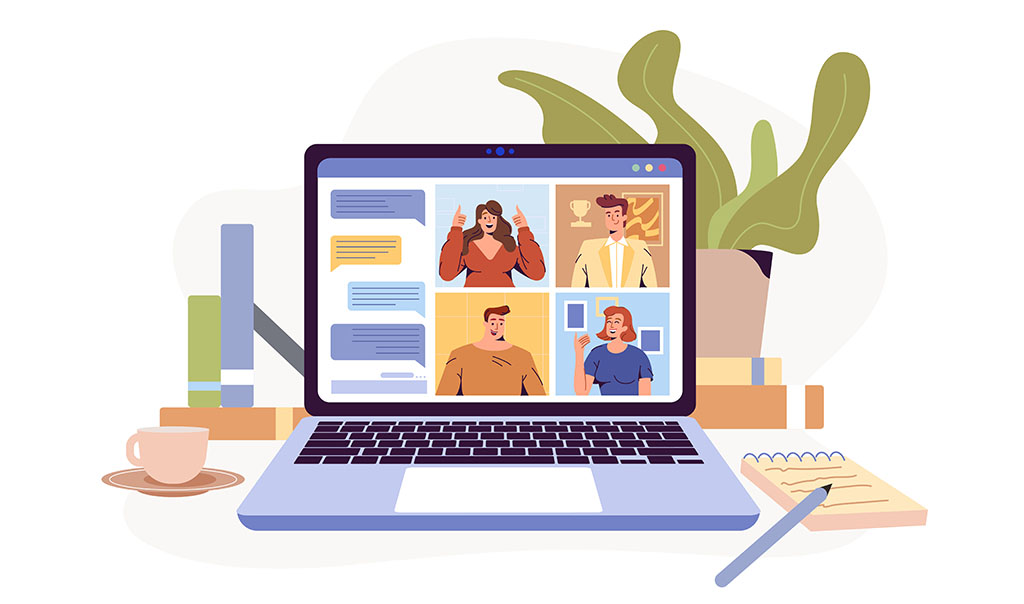 Business owners might find it helpful to consult with or ask the company about workflow details. Then, they may recommend a particular solution for your WordPress Site requirements!
When researching, staying away from companies that promise quick deliveries is crucial. This may indicate that they won't create a project that doesn't account for your requirements. You must also learn about the technology or tools they use. On the one hand, you need to know if the agency is skilled in coding languages like JavaScript and PHP. 
Also, WordPress Development Agency may list their go-to tools on their website. But they may also share their tools during the consultation. The caliber of their tools will indicate whether or not the quality of their work is top-notch.
Bonus: Make Sure to Ask the Right Questions
Having a list of questions is critical to better screen your potential agencies. In addition, they will allow you to compare to find the best possible agency for your project. So during your research stage, you must ask WordPress Website Development Companies the following questions:
Why should I hire your agency to build my WordPress Website?

What is your plan for managing my site?

What sort of experience do you have with websites in my business industry?

Can you share at least three clients you've worked with previously?

How do you deal with website issues or challenges?

How long will it take for my WordPress Website to go live starting from the development stage?

What will you need from me during development?

How can your team of experts optimize my website for SEO and speed?

What are the security measures you'll apply to my website?

Will you use an existing WordPress Website Theme or create a custom one?

Are there any WordPress Plugins you'll add to the site, and what are they?

What tools will you use during the Website Development process?

What sort of Customer Support model are you using?

How much is the total cost of the WordPress Development project?

Final Thoughts
You must select the perfect WordPress Web Development Company, whether from the Philippines or another locality. There are teams of WordPress Experts on the market that can provide excellent Web Solutions. As expected of the CMS that powers 30% of the top 10 million websites on the Internet!
While WordPress is beneficial for businesses looking to create a website, there are many companies with WordPress professionals on the market. Therefore, selecting the right agency for your company benefits you in the long run. After all, it's vital to the success of your online presence.
So, you must hire the right agency to turn your vision into reality, especially with a fitting WordPress Theme and Web Design. Of course, business owners can always create a website, but hiring a professional company can be beneficial to ensure you have a well-designed and functional site.
Thus, you must choose the perfect WordPress Design And Development Company from the Philippines to build your website!