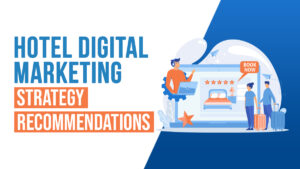 Nov 3, 2022
Hotel Digital Marketing Strategy Recommendations
Marketing an establishment on the Internet can be unfamiliar and even challenging for most hotel owners. However, one way to ensure that they can achieve success is by setting up a robust Hotel Digital Marketing Strategy. Thus, here are several Online or Digital Marketing Strategies that can help market businesses in the Hotel Industry.
Time passes, technology evolves, and so do advertising strategies. Moreover, consumer behavior changes often, and business owners must use emerging tactics and tools to attract attention. Thus, companies in the hospitality industry need robust Digital Marketing Strategies of their own.
The Internet has 4.95 billion daily users, so you can tap into a massive audience with the right tactics. Digital Marketing is now critical to the hospitality industry. The global population is currently recovering from the effects of the Coronavirus pandemic.
175 million tourists went traveling in 2021, but the number exponentially increased to 474 million in the following year. Thus, getting your hotel in front of the right demographic is vital to gain online visibility. As a result, hotel owners can take advantage of people's desire to travel to make up for lost time.
Hotel Digital Marketing Strategies: Ensure Better Online Visibility
Marketing your hotel on the Internet means establishing an online presence. This will lead to increased hotel bookings, as more guests can find your hotel than ever. Also, businesses in the hospitality industry that have embraced Online Marketing enjoy brand awareness and reach. These are perks that they couldn't achieve with Traditional Marketing alone.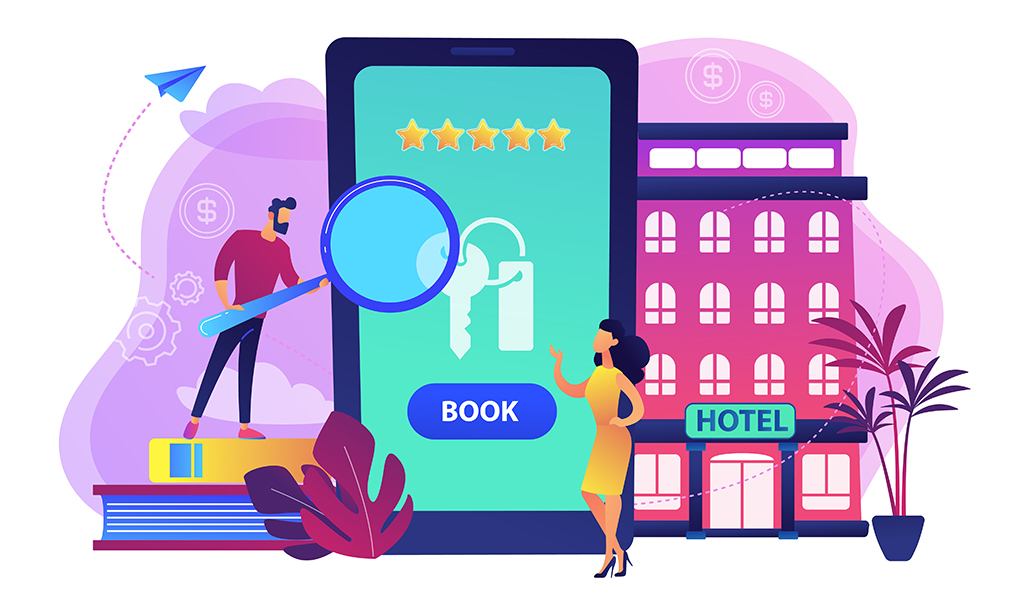 The right strategy plays to your establishment's strengths and maximizes your results. For example, in terms of Digital Marketing, you can reach a broader audience of potential guests.
So, hotel owners need to learn about crucial Online Marketing Tactics that can entice people to book a room. A successful hospitality establishment will apply Hospitality Website Themes, channels, tools, and strategies that can increase brand awareness and website traffic. With these, you can gain qualified leads that are sure to become hotel guests.
Traditional marketing strategies are still helpful in advertising your establishment. But, to promote your hotel online, you can apply several activities or tactics.
Digital Marketing Strategies for the Hotel Industry: A List
Learn the Customer Journey
An essential part of marketing your business is to create messages primarily for your customers. So, naturally, hotel owners have to spread a message about their business. But, you must build it in a way that attracts customers. That's how you can get potential guests started on the customer journey.
With an understanding of your target demographic and their thoughts, hotel owners tweak their advertising strategies. Then, they can maximize their Digital Marketing efforts. Throughout their advertising efforts, hotel owners must captivate potential customers using the experience of their establishment.
For instance, the statistical jump in the number of travelers from 2021 to 2022 is rife with opportunities. Now, hotel owners can better optimize their guests' customer journey. You can use a Marketing Sales Funnel to help determine your desired audience's thoughts during the customer journey.
Rely on Your Website as Your Chief Digital Presence 
Your website is primarily responsible for representing your business on the Internet. Business Social Media handles are great, as they're a valuable marketing channel. In addition, there are online hotel directories where you can list your establishment.
However, having a website is critical as it's a direct channel that connects you to potential guests. Additionally, you can add detailed directions or a map to your hotel website for guests' benefit. Hotel owners can also optimize the site for better visibility with SEO.
Also, you can better control your business' image or reputation on a dedicated site. For instance, hotel owners can list the establishment's amenities and features in ways their target audience understands.
So if you don't have a website, then you should invest in one today to increase your Digital Marketing success. Website optimization can assist your Marketing Plan by boosting your Hotel Internet Marketing Tactics.
Apply Search Engine Optimization Tactics
SEO is essential to Hotel Digital Marketing Strategies. After all, of all trackable site traffic, 53% comes from organic search. Thus, making your website more visible to as many search engines as possible is critical. To accomplish this, hotel owners must consider their website's On-Site, Off-Site, and Technical SEO.
For On-Site or On-Page SEO, you must optimize your hotel website to become more visible to search engines. Keyword Research is an essential part of On-Site SEO, and applying keyword findings is vital to search results rankings.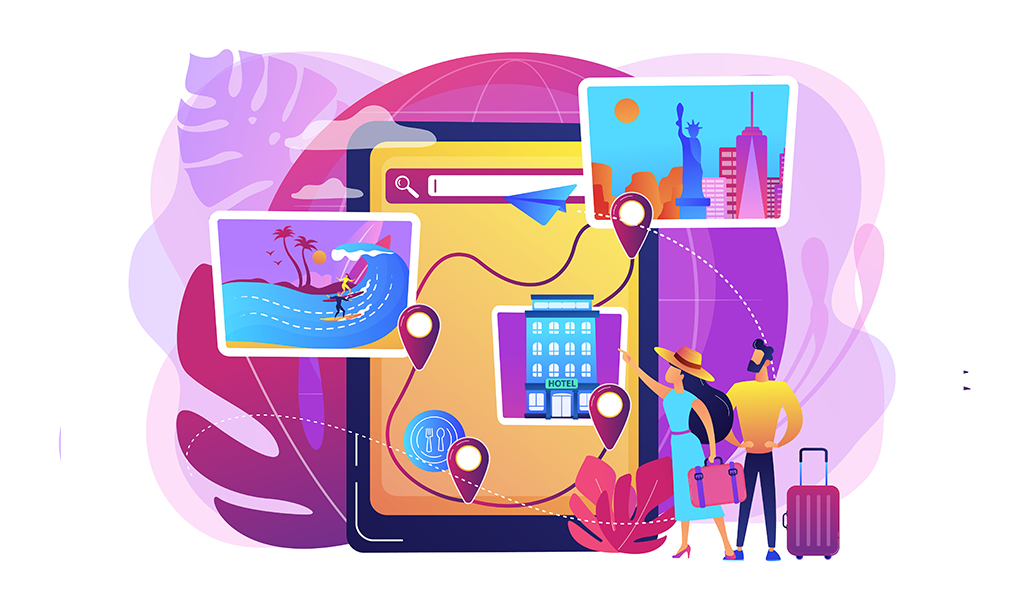 Its polar opposite is Off-Site SEO. Also known as Off-Page SEO, this focuses on building backlinks outside of the website. So, you can use guest posts and referrals to boost your hotel's Off-Site SEO.
Finally, you can ensure your website is crawlable with Technical SEO. Interlinking, or ensuring that your content links to each other, is also part of Technical SEO. Website structure is critical to ensuring your hotel's Internet Marketing Strategies work well.
Utilize Local SEO Strategies
SEO is necessary for gaining more attention on a global scale, which can be a significant boost for many hotels. However, businesses in the hospitality industry should also get in on Local SEO. It delivers immediate results — or rather, it leads nearby Internet users to your front desk. Local SEO targets potential customers within a given area, especially close to your business' location.
Like regular SEO, you must optimize text, images, and your site by adding location-related keywords. But, Local SEO also involves adding your establishment to listing sites such as Tripadvisor and Yelp. So, naturally, you have to optimize the details on these listings to provide the most value for curious guests-to-be. Moreover, hotel owners can literally put their business on the map with Google My Business!
Hotel owners can also do networking or community events — Low-Budget Strategies that can help you become a local household name. Thus, Local SEO activities can ensure you're visible on the global and local stages.
Create Lots of Content
Building up a content pool is a critical part of Hotel Online Marketing. So, you must follow Content Marketing strategies and create blog posts or articles for your website. Also, Hotel Internet Marketing requires that you add content to hotel directory listings.
Having informative content on your dedicated site or listing sites is an effective way to gain traffic. So, you have to add images and text and use SEO Strategies to enhance your pages' visibility on results pages.
Your images should be as clear and high-quality as possible. For hotels, hiring professional photographers can better capture your establishments' best side. Thus, you can make an excellent impression on website visitors.
Images may speak a thousand words, but descriptions and longer content are critical to fully explaining the perks of your business. You must be able to illustrate your hotel amenities and features with enticing copy.
Use Video Content to Market Your Hotel
In addition to copy and images, you can add videos to your website's content pool. For some site visitors, videos can be more interesting than images. For example, hotel owners can apply Video Content Marketing Tactics to other channels, such as Emails, Social Networks, and directory listings.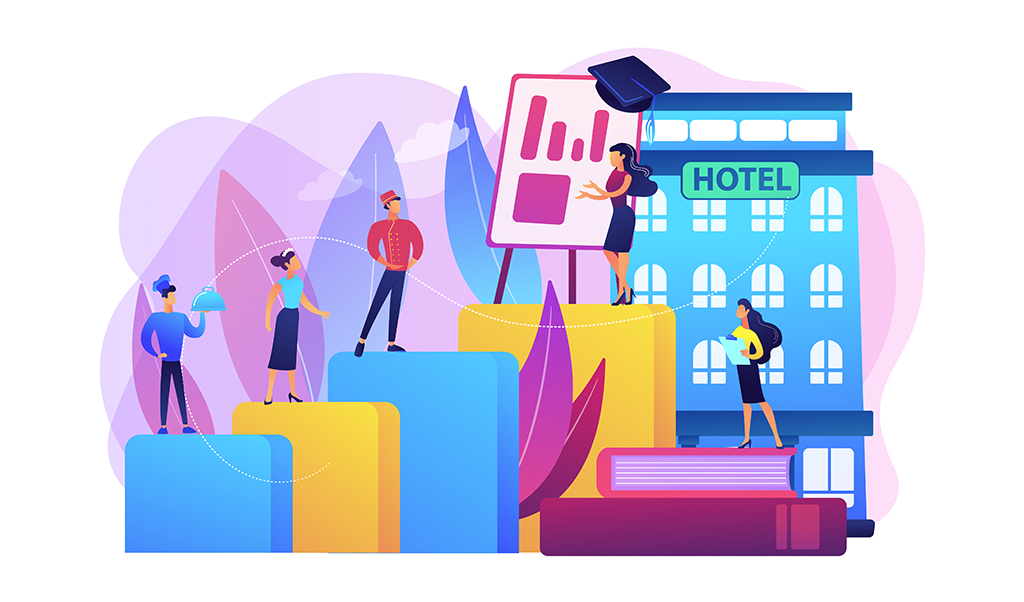 As with your images, you should create top-quality videos to ensure that people will watch them to the end. Professional videos will encapsulate your establishment's aesthetic and experience. Hotel owners can also share what it's like for employees to work at the establishment.
Lastly, you should consider creating or optimizing a YouTube channel for your business. Also, you can embed the appropriate videos on your pages to lessen the strain on your loading time. As a result, this method is an excellent way to add video files to your site.
Manage Your Hotel's Online Reputation
All hotel owners want their guests to sing the establishment's praises after a stay. A good reputation can help your hotel's website gain traffic. After all, high ratings from online reviews can give potential customers insights into your establishment. The best part is that the reviews are all courtesy of past guests.
After all, 81% of people check hotel reviews before booking a stay. To ensure a good reputation, your hotel reviews should all be genuine. Not only that, but one bad online review might cause your establishment's reputation to plummet.
Once you've received stellar reviews, you can add them to your website or on Social Media. You can even respond to guests' reviews — this is key for managing negative reviews. Thus, when faced with bad reviews, hotel owners must acknowledge, apologize, and promise to improve in the future. This can demonstrate to potential guests that you're willing to listen to their concerns.
Lastly, when marketing your hotel, consider using Social Listening tools. They're beneficial to hotel owners, as the tools can give a heads-up when their brand gets mentioned online.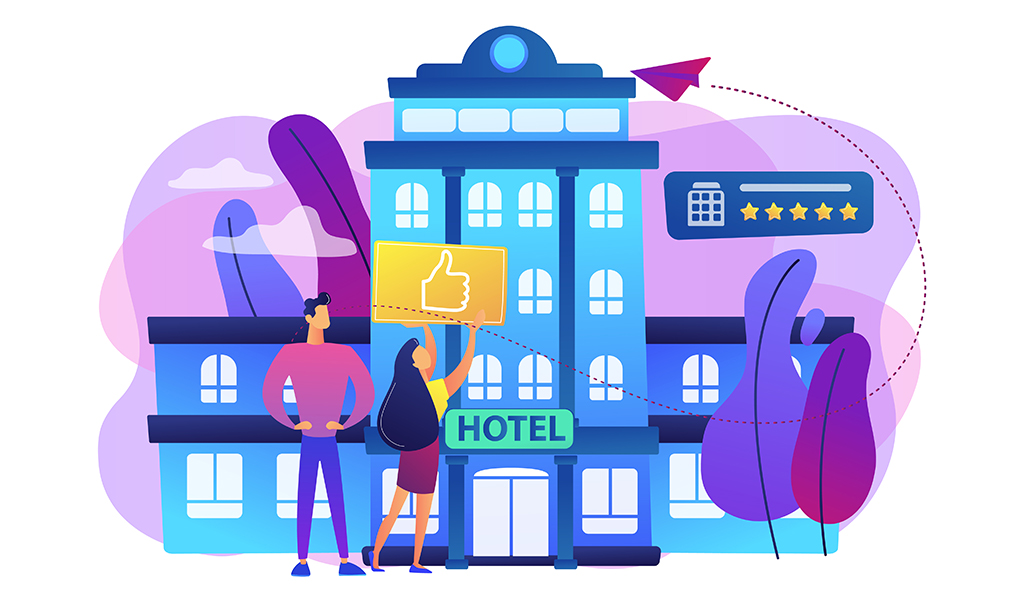 Optimize Your Website for Mobile
For instance, a guest wants to quickly book a stay at your hospitality establishment. But, most times, people have better access to their mobile devices than desktop computers.
Your website will benefit from Mobile-Friendliness, as Google has a Mobile-First Policy. After all, mobile optimization is a key ranking factor for Google. As a result, hotel owners need to ensure their websites are optimized for mobile devices. In addition, having a site that is attractive on both desktop and mobile can give you a leg up on traffic.
Responsive design is also part of creating a hotel site optimized for mobile devices. You need to ensure that no matter the device or screen resolution, your website will load in less than three seconds.
Your website should have a smooth User Experience across all devices. Thus, hotel owners can ensure that the website gains more visitors to book a room at their hotel.
Promote Your Establishment on Social Networks
Businesses in the hospitality industry can promote themselves on Social Media. As a result, you can connect to even more potential guests than before! Fortunately, Social Network users include people who might become hotel customers in the future. What's important is that you share your brand's story via Social Media, giving people a better understanding.
For instance, hotel owners can use Facebook Advertising to retarget potential customers. In addition, Twitter and Instagram are strong networks you can use to tap into a wider audience. Also, you can use Quora Marketing Strategies to spread the word about your hotel to its curious users!
One particular perk of Social Media Advertising is that hotel owners can find reviews on the platforms and respond to them. Additionally, hotel owners can recruit influencers to market their hotels to their followers.
Utilize Google Ads
Hotel Internet Marketing will also include Google Ads. Advertising your establishment isn't solely meant to entice people to make a booking immediately. They can also help you with brand awareness. Thus, you can let people know about your hotel before they reach the purchasing stage.
That way, hotel owners can subtly suggest your brand name to Google users. You'll need to use Keyword Research insights to target the right Search Engine Results Pages. So, hotel owners must prioritize relevant Long-Tailed Keywords for better results. They may also use A/B Testing to create the perfect Google Ads that maximize your website traffic and bookings!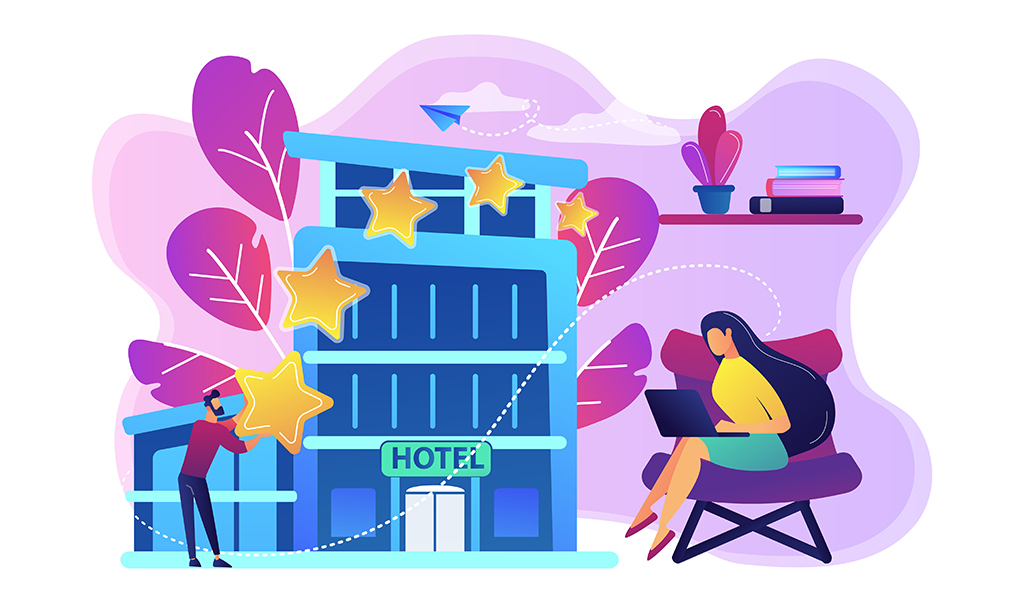 So, Google Hotel Advertisements can appear to Google users at different customer journey stages. For example, hotel owners and marketers can target people who don't yet know where to book a room. Additionally, you can get the attention of people who know they should book a room at your establishment.
The best thing about Google Ads is that you only pay for the clicks that matter and result in bookings.
Use Email Marketing to Gain More Attention
Email Marketing has far-reaching benefits — firstly, it's cost-effective, and second, many audience demographics use it. So from students to stay-at-home parents to corporate people, many people check their emails. Also, 49% of people "prefer to receive marketing offers" through email rather than traditional mail.
So when consolidating a Digital Marketing Strategy for your Hotel, you must create a strategy for handling emails. Thus, hotel owners need to utilize a few methods to improve their Online Marketing efforts:
Create emails with enticing copy to grab attention and build a relationship with customers.
Use Email Segmentation to target the right demographics better.
Send out newsletters regularly — perhaps weekly, at a specific time and day.
Promote hotel discounts, holidays, events, and other offers.
Set up a loyalty program and encourage recipients with special perks.
Send hotel news and updates about services and amenities.
Analytics Help You Make Better-Informed Decisions
Hotel owners can rely on analytics for several aspects of hotel management. First off, you can use market segmentation data to figure out desirable audience demographics to target. Thus, you can find particular groups and tailor your advertisements and messages to cater to their needs.
You can also check revenue management data and determine how to maximize profits while keeping expenditures low. Thus, you can make informed decisions that allow you to run your business more efficiently. In addition, you can find your Unique Value Proposition through data. Then, hotel owners can use the insights to advertise their establishments better.
Thus, hotel owners must let your analytics guide their business moves!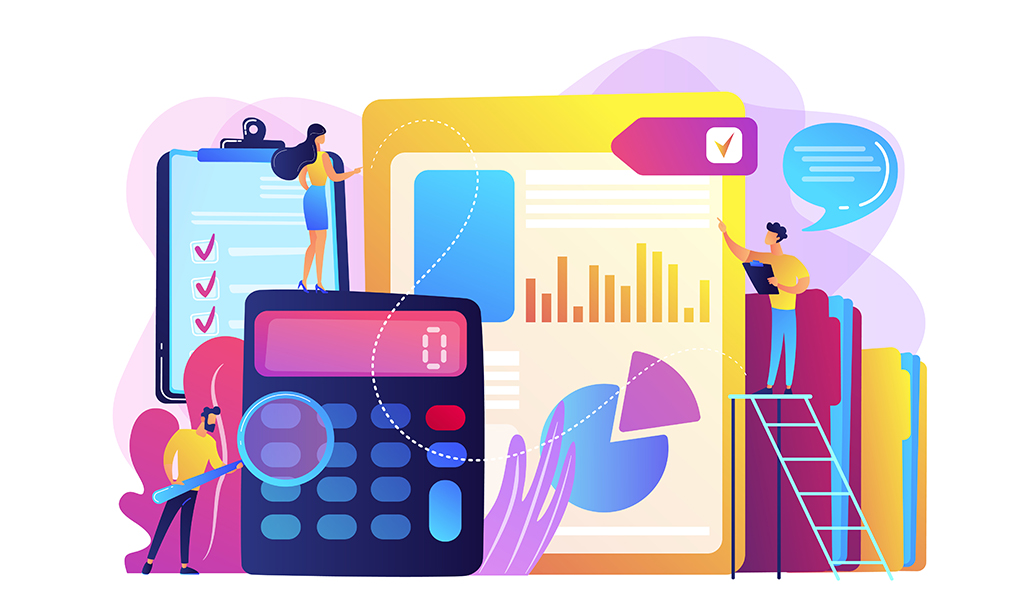 Final Thoughts
In this digitized world, there are various strategies and tools that you can use for Hotel Internet or Online Marketing. Thus, you can apply various types of content, positive reviews, Social Media Marketing, and Google Hotel Ads. In addition, Digital Marketing Campaigns can make your business more visible to Internet users.
People can now access hospitality establishments via the World Wide Web when looking for a place to stay. As a result, marketers have taken to advertising via digital channels. So, hotel owners should take a page out of Digital Marketers' books. Alternatively, businesses in the hospitality industry could hire Digital Marketing Specialists to handle the work.
But, plenty of cost-effective Hotel Digital Marketing Strategies provide excellent results. Talk to a Digital Marketing Agency in the Philippines to improve your hotel site traffic and gain more bookings!