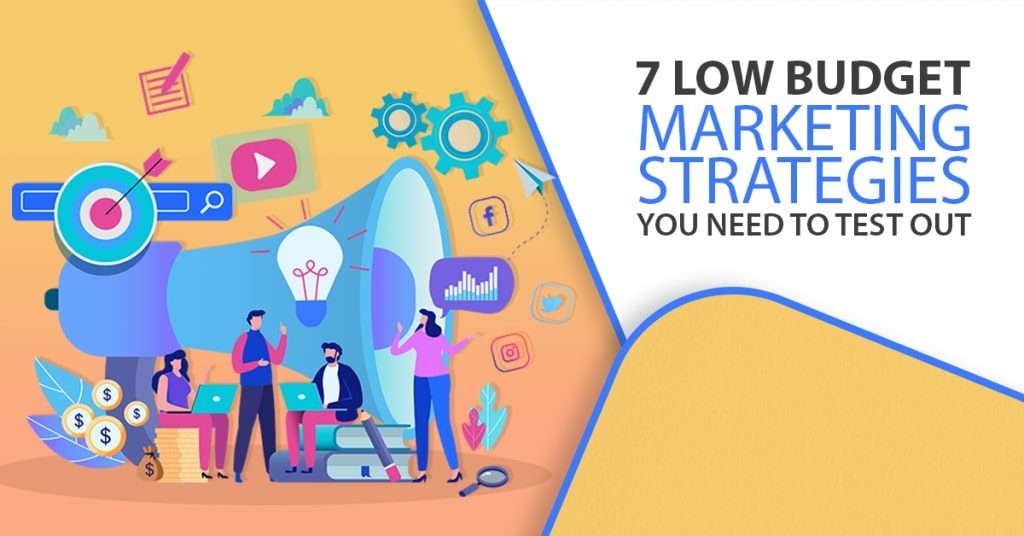 Mar 2, 2020
7 Low Budget Marketing Strategies You Need To Test Out
The right marketing strategies can help you take your business to the next level. However, seeing that it's a long-term investment, many marketers tend to spend tons of money all in one go. Looking for an alternative? Here are seven low-budget marketing strategies you can test out:
Local Networking Events
Business networking has lots of benefits. Fortunately, it's one of the easiest low-budget marketing strategies out there. Start locally—in your city, region, or country. Ask questions. Listen intently and learn about other companies and industries. Aim to establish meaningful connections that'll increase your brand awareness. Whenever possible, it's best to have a sample or limited offer of your product on-hand and ready. After all, you may find individuals who are willing to engage with cross-promotional partnerships.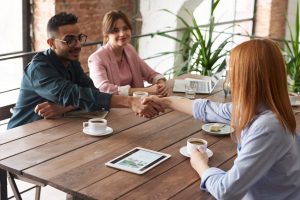 Source: pexels.com
Post Content
Conduct keyword research on relevant topics and get to work on producing your first blog post. Writing on a variety of topics and sub-topics is one commonly used low-budget marketing technique. Create lists on some of the best tools and practices in your industry. Publish tutorials or product manuals. Answer a few Frequently Asked Questions (FAQs). Moreover, make sure you learn how to properly edit your work. Properly optimized articles can significantly boost your Search Engine Optimization (SEO) rankings. You can also hire a skilled content writer to explore topics outside of your field of expertise. After all, there's an infinite amount of concepts that relate to your niche. Take the opportunity to bridge the gap and have articles written about them as well.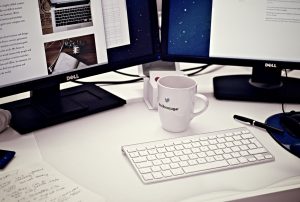 Source: pexels.com
Interact Online
While on the subject of writing blog posts, consider posting as a guest on other websites. This provides you with an additional opportunity to further show your expertise to an audience who may not already know you. Moreover, the more you post on multiple sites, the stronger your online portfolio becomes. Readers will be able to see your work and notice that different companies have put their trust in you. Leave comments on other articles as well. In reality, getting and giving feedback in return can be a low-budget marketing strategy that's more than worth your while. Engage in discussions with experts within and outside of your own industry. Keep their suggestions in mind. The additional information you gather may prove useful in the future.
User-Generated Content (UGC)
There's always room for growth. Therefore, in addition to your team's own evaluation of your products and services, it's always best to gain insight into your clients' perspective. Learn what your clients truly think about your products and services with User-Generated Content. There are a few ways you can gather UGC as a low-budget marketing strategy. For instance, clients' may feel the need to bring up concerns to the company. Show them that you're willing to respond and address their needs as soon as possible. On the other hand, a more proactive approach could mean that you conduct contests that anyone could participate in. Through both these ways, UGC allows you to emphasize one thing: that your brand is relevant.
Stay Active On Social Media
Maximize the social media platforms which host your most active audience. There you can promote the blog posts you've made and, depending on your latest projects, frequent updates or recent fixes. You can even share details pertaining to seasonal offers such as discounts, raffles, or promos. However, keep in mind that the ideal length of your captions, number of images you include, and upload time varies among these platforms. As a low-budget marketing strategy, take the time to identify what's ideal for you and schedule them appropriately.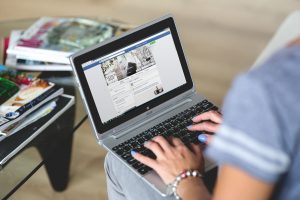 Source: pexels.com
Utilize Different Forms Of Media
In addition to frequently posting on your blog, set aside the time to review your target market's personas.  For this low-budget marketing strategy, it's crucial that you can identify their preferred forms of digital media. You may find that some of your subscribers would rather be listening to podcasts during their daily commute. Others, for example, those in the health and nutrition industry, may be looking for a breakdown of your products' components in an infographic. Younger audiences may even be fascinated to learn more about your offers when you incorporate relevant GIFS and YouTube videos in your post.
Maximize Your Mailing List
Being able to accumulate enough email addresses for a substantial mailing list shouldn't be your end goal. In fact, that's only the beginning of this low-budget marketing strategy. Take what you've learned from writing the most recent topic you've posted on your blog and create a more in-depth version for your subscribers. Personalize your email marketing content. And since they're allowed to unsubscribe anytime, it's your duty to provide them with reasons to stay subscribed. Reassure them that by doing so, you can give them more useful resources and deals.
Which Low-Budget Marketing Strategies Will You Use?
With the changing times must come evolving marketing strategies. However, regardless of whether you're a beginner or an expert, you can easily take note of these low-budget marketing strategies and include them in your overall marketing plan. Let us know which of them you'll be using in the comments!