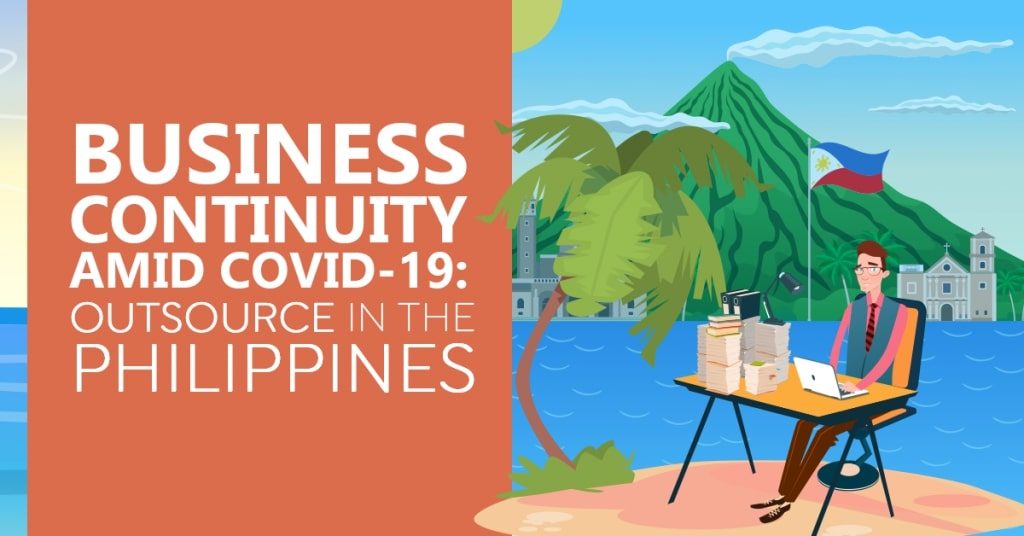 Apr 20, 2020
Business Continuity Amidst COVID-19: Outsource in the Philippines
As COVID-19 forces companies to change the way they do business because of quarantine measures put in place by their governments, the economic sector is in disarray. They are looking for methods such as an outsourcing company to keep themselves from further declining. Several companies have no choice but to ask their employees to work from home. These precautions are necessary. But, it can be something that many companies will struggle with.
There are businesses that can still serve clients or are exempt from quarantine policies. The problem is they do not have a skilled workforce to help them continue their operations. The question then is whether they should continue operations by adapting to the current business landscape or stop and, in the worst-case scenario, file for bankruptcy. This is where the importance of outsourcing comes in. Many parts of Asia have considerable experience when it comes to back-office operations, online software applications development, virtual assistants, SEO services, and digital marketing, all of which are crucial today. Outsourcing a company in the Philippines, in particular, has proven to be an effective method for various companies all over the world. 
Although recent trends show that remote working is increasing in popularity as seen in the figure below, a more viable option is outsourcing. The COVID-19 crisis only emphasized the need for some companies to have better alternatives when it comes to finding ways to continue operations. One such solution that has proven to be effective for businesses is to outsource experts. As an employer, it is a common concern to worry about work productivity when hiring remote workers. The process can be tedious and time-consuming. That is why there's no better time than the present to see how outsourcing can be the perfect solution in the current changing business landscape.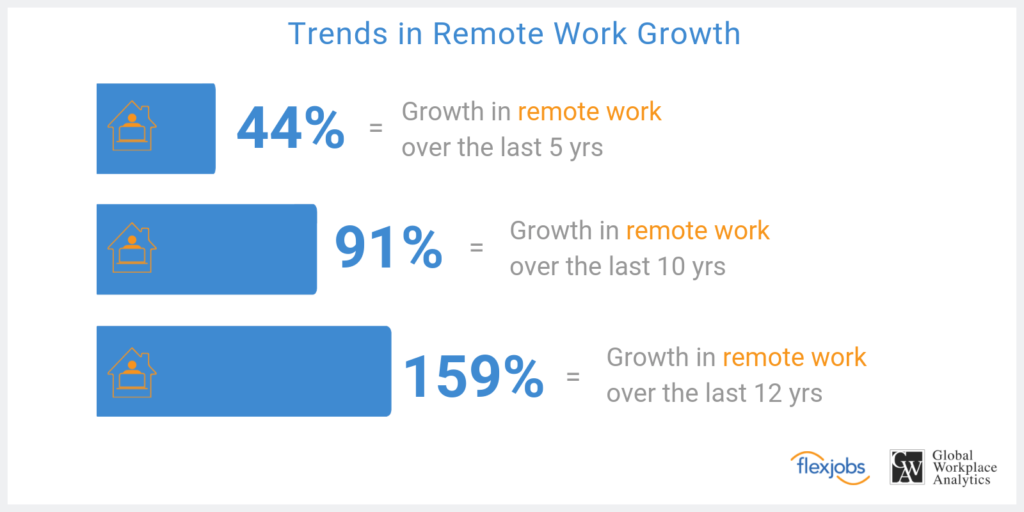 source: FlexJobs
3 Factors Why You Should Outsource a Company in the Philippines
Resiliency
Many businesses have shut down or laid off their employees. But many companies in Asia have opted to push through and continue their operations. According to Gartner's vice president, Brian Kropp, "Our research shows that only a minority of employers plan to downsize or ask employees to take unpaid leave. Instead, most organizations are focusing on alternative measures such as using technology more effectively and freezing new hiring to cut costs."
Companies in the Philippines are one of the great examples of such. They have turned to set-ups such as working from their homes to keep their businesses going. It goes to show that what needs to be done in times of such crisis is to have effective strategies and implementations. Outsourcing is a valuable option, and as a business owner, now is the time to avail of this method.  
Productivity
Because of COVID-19, outsourcing has never been more effective. Hiring and training employees are no longer possible due to quarantine. That is why, by outsourcing, businesses will have access to skilled staff that can work remotely. To make it easier for various companies, outsourcing companies have also already invested in tools in online work. Thus, increasing productivity by making operations easier. The Philippines is considered to be one of the best countries for outsourcing. When it comes to business, you need all of the help that you can get. With outsourcing, you can get a team that has the experience and knowledge to make your business withstand these challenging times.       
Cost-Efficiency
Cutting down costs should be one of your priorities as a business owner. The global economy is going into recession due to COVID-19. Hence, you must strategize and make the right judgments when it comes to your finances. Outsourcing a company in the Philippines is a great way to do this. One of the perks of outsourcing is it lessens the costs. But, you would always receive high-quality outputs. For lower labor costs, you will get so much more than what you have bargained for. If you are also a company that is new to the concept of remote working, then outsourced companies in the Philippines are the better choices for you. You'll also save time since you'll get the best services without the need to go through a lot of processes, which is a disadvantage of hiring remote workers.
Continue Your Business and Outsource Today
Time is of the essence when it comes to your business' survival during COVID-19. Outsourcing is an effective means of preventing your business from shutting down or incurring great losses. As a business owner, you need to make use of every method that is available to you. Effective solutions, such as outsourcing in the Philippines, should be the things that you should keep in mind.
The business landscape is shifting. But it does not mean that you should not go with its flow. Consumers are turning to technology and the Internet for all of the things that they need. This can be considered as the peak for outsourcing. Go with the times and persevere despite the odds and make the right business solution by outsourcing a company in the Philippines. Let them help you through these tough periods, and make your business come out stronger in the end.