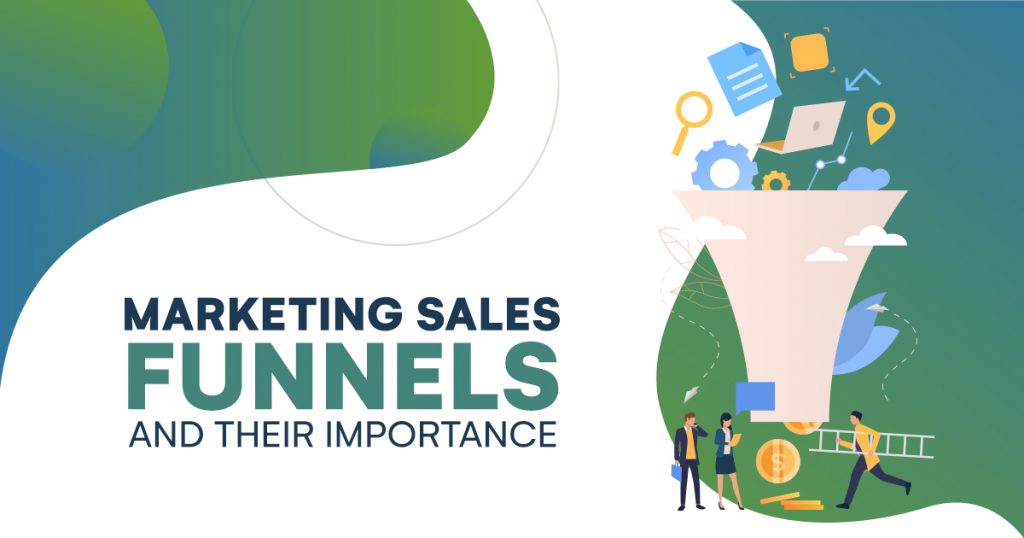 Aug 4, 2021
Marketing Sales Funnels and Their Importance
As part of your digital marketing strategy, sales funnels help catch the attention of prospective customers. Though sales funnels require site visitors to jump through hoops, page after page, they aren't meant to irritate! The great thing about digital marketing funnels is that instead of chasing prospects off of your webpage and preventing them from looking to you as a reliable business, you charm them into becoming loyal customers.
A sales funnel visually represents the customer's sales journey from start to finish! It's an online marketing strategy that funnels the customer into a few choice web pages. If the sales funnel strategy is successful, then a sale occurs! But, some people leave in the middle of the process for a host of reasons.
Sales funnels are important as it's one of the many sales process strategies your business can use.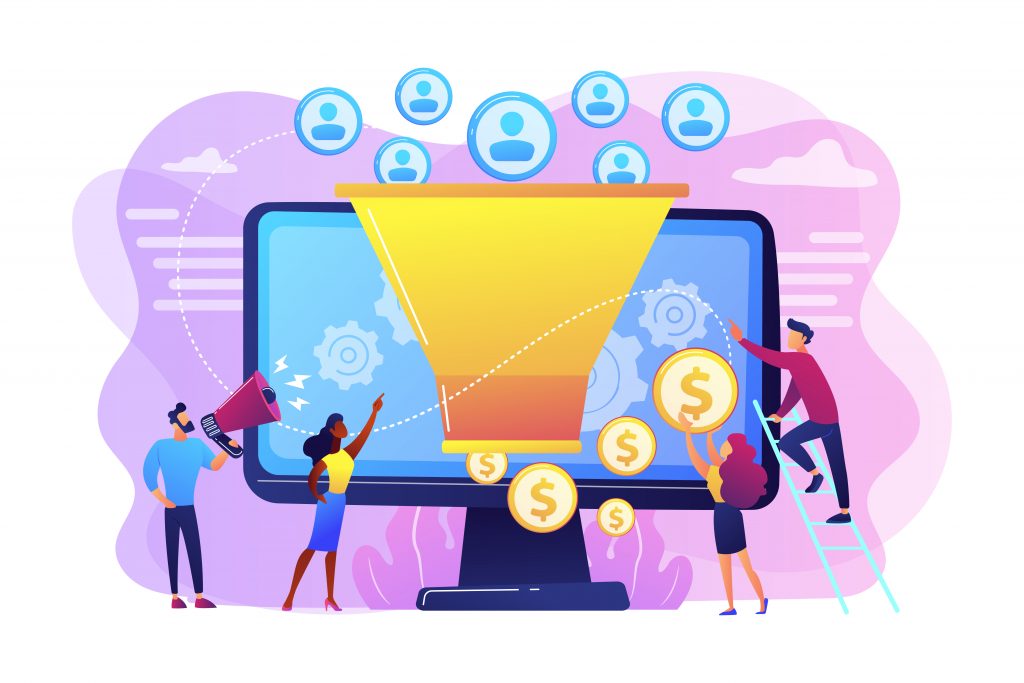 What is a Sales Funnel?
A sales funnel is also known as a marketing funnel, revenue funnel, or sales process. It is a "visual representation of the journey from your prospect's first contact with you until a completed purchase. It helps your sales team understand where they need to follow up or alter the sales process due to drop off in the funnel," according to PipeDrive.
A marketing sales funnel is like a website or landing page where you can place things such as forms that direct your client or customer to other steps. In line with the imagery of a funnel, it starts with a large pool of potential customers. Then, as customers continue to interact (with your staff or pages), the pool gradually gets smaller and smaller with each successive stage until only the loyal and dedicated customers remain.
How does it work?
"A sales funnel helps you understand what potential customers are thinking and doing at each stage of the purchasing journey," states Keap.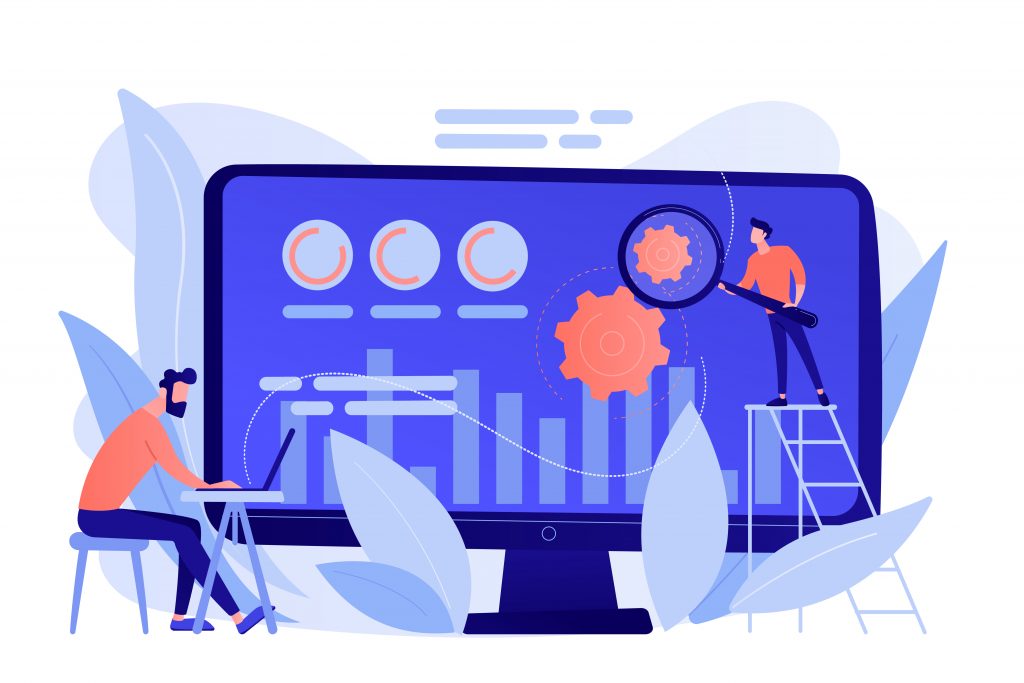 Imagine: a potential client goes to your company website, and the attractive colors in your layout don't hurt their eyes. But, then, the headings on the page draw their eye. They know about your top services! They see an 'About Us' page, and they read it—they've gotten to know your company better. Next, they look at the services you're offering and see that one is within their budget and does the job satisfactorily! So as soon as they click on the package, the client becomes a staunch supporter and loyal customer.
What was just described is the same principle as a sales funnel.
A sales funnel takes a prospect through a couple of web pages, testing their stamina. At the end of the sales process, only those who want to become your loyal customers are left.
Are sales funnels and landing pages the same?
Though they are similar, landing pages are not the same as sales funnels. Here are some key differences between the two:
Landing pages have a fixed purpose, while sales funnels have a specific goal. 

Also, a landing page stands alone, whereas sales funnels require a few web pages.

It's best to use a sales funnel to introduce more than one product in one place. Alternatively, if you only need your prospect to do one thing, use a landing page. 

Landing pages are quick to be deployed. With sales funnels, you can see engagement (and later adjust the funnel depending on the results).

A landing page is generally the last stop on a potential customer's journey and shouldn't be led away by other offers or Calls to Action. Sales funnels suggest products or services to the customer with every page until they reach the end.

Likewise, a landing page is likely to have one Call to Action that is the star attraction of the page (though Marketing Experiments reported that

48% of landing pages contain more than one offer

). Sales funnels have one CTA for every webpage of the funneling process.
It is ultimately your choice to use a landing page or a sales funnel strategy to bring in more customers. You can rely on one or the other, or both, to maximize the tools you need to market your business. For your consideration, here's a quick guide on landing pages.
The Three Stages and Their Sub-Phases
One must take care that their funnel building is compelling enough. Though the entire point of funnel building is to find customers who can commit, it still needs to identify a good number of them. Knowing each stage of the funnel can help you improve your results.
The sales funnel has three main parts: Awareness, Consideration, and Decision. Each has its own phases.
Here's a rundown of each phase in the marketing funnel: 
1. Awareness
2. Consideration
Interest Phase — the prospect is interested but hasn't made a final decision.
Evaluation Phase — the prospect looks at your competitors' offers and tries to find which one is the best.
3. Decision
Decision Phase –  the prospect makes a decision.  (You can make some tempting final offers here to persuade the prospect to choose your business.)
Purchase Phase — this is where the sale happens.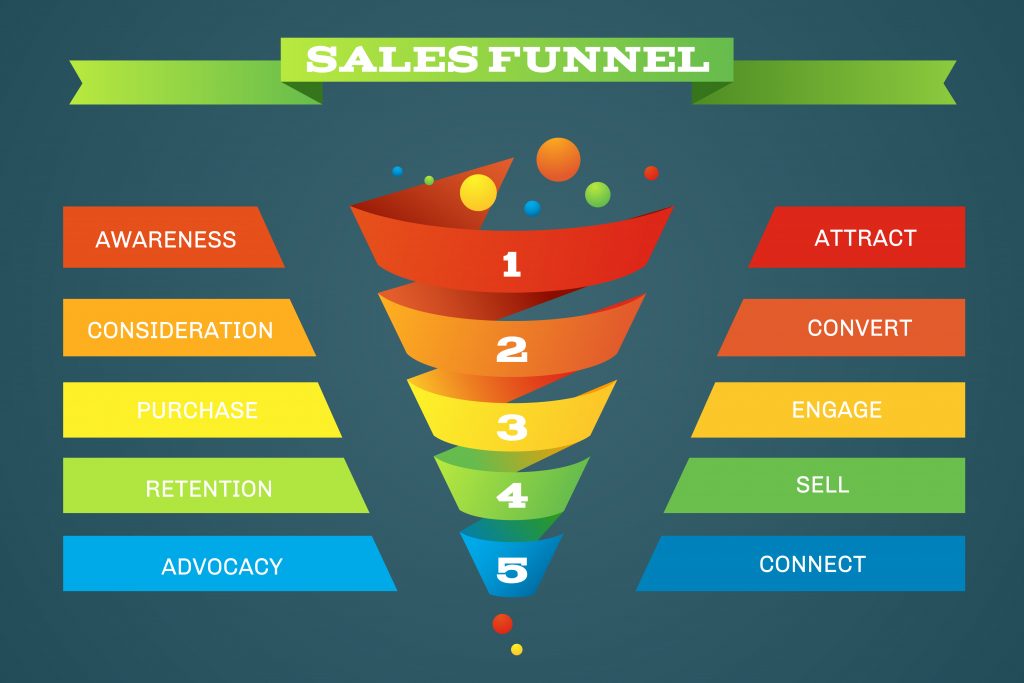 Tips on Crafting the Ideal Marketing Funnel
There are tons of sales funnels out there and even sales funnels you can make in-house. You can check some guides on building a sales funnel, but here are some tips you need to keep in mind:
Have an eye-catching title.
People's attention spans are now clocking in at a measly 8 seconds, according to Time. This adds an extra layer of urgency to grab the attention of potential customers. 
Prepare the things you want to offer your potential client.
You want to make the honey in the pot attractive to your prospect. Do you want to grab attention? You offer something that your prospect can't refuse, so they can give the information you want in return.
Make sure your funnel won't let your prospects slip through.
A funnel requires many parts, and those parts have aspects that can make or break the engagement you have going on. Investigate your funnel thoroughly—you want your funnels leading to the right places! Make sure to plug up leaks and unblock clogs!
Keep mobile layout in mind!
Statista reported that in 2021 about 6.4 billion people own smartphones. The number will steadily increase in the next few years. Therefore, it's in your best interest to configure your sales funnel building to fit the dimensions of mobile phone screens.
Sales funnels help you find customers
Sales funnels, alternately called digital marketing funnels, revenue funnels, or sales processes, help you find prospective customers by displaying what your business has to offer. They resemble landing pages, but digital marketing sales funnels require several web pages, and they allow the potential client freedom of choice.
There are three main stages in a sales funnel. The first is Awareness. Next up is Consideration, under which are the Interest and Evaluation Phases. Finally, we reach Decision. The Decision and Purchase faces fall under this category.
One must also be careful in designing a sales funnel, as it is crucial in closing a sale. If there is something wrong with the funnel, visitors may leave before they finish. Avoid this—you want as many people as possible to become customers.
The process of funnel building may seem intimidating, but there are many ways to craft a sales funnel for your business. Still, it wouldn't hurt to ask a digital marketing company in the Philippines.