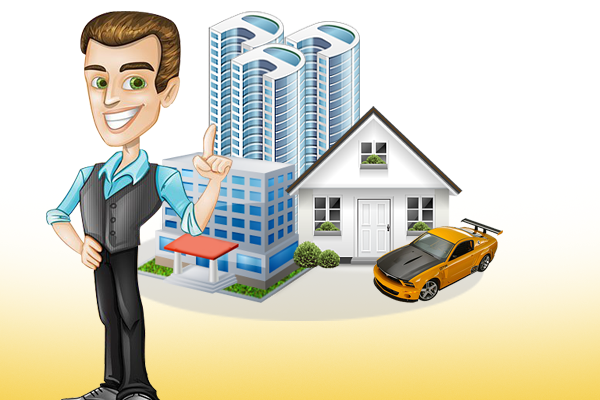 Nov 4, 2014
Never Forget About Your Fixed Assets: Four Tips To Help You Manage Them
Every company has its own set of fixed assets, even outsourcing companies in the Philippines. These fixed assets are defined as "assets that are purchased for long-term use and are not likely to be converted quickly into cash."
In other words, these are your company's property, land and equipment, the thing you use and keep and not sell. However, you can still in fact sell an asset and track the value you earned from the sale. That way, you can determine whether selling the asset was beneficial or otherwise, meaning you experienced a form of loss.
Similar to assets you keep in inventory, fixed assets also have to be managed properly for theft deterrence, financial accounting, and preventative maintenance. It sounds simple enough, but it's a little harder than you might think.
In reality, several organizations and companies experience challenges when it comes to tracking the quantity, location, condition, depreciation status and maintenance of their fixed assets. Also, since these assets are kept for a long time, it makes tracking an especially tricky task.
However, there are ways for you to have a better and more efficient time tracking your fixed assets, and here are some tips and options:
You can do manual management. You can hire staff who are solely responsible for managing your fixed assets. This is the most affordable option, but also the least ensured. Manual management of task tracking is known to be prone to errors which result in a potentially inaccurate record of data.
You can do system management. This is the more expensive but more accurate option or managing fixed assets. A Computerized Asset Management System automates the long and tedious procedure, reducing not only the time spent on fixed asset management, but the errors as well. You will also have better control on your company's accountability, and generating reports is faster and easier too.
Get rid of any of your ghost assets. "Ghost assets" are pieces of property that are either stolen, unusable or lost. Always check your active assets if there are any of these that are lying around and remove them. This reduces the tendency for your company to overpay insurance or taxes on assets that are no longer there.
Physical asset inventories should be done consistently. This is if you want to do manual assets management. There should be a consistent schedule for your staff to do physical inventories, and as much as possible, this schedule should not be disregarded. Doing that eliminates confusion since the work that needs to be done does not pile up. This helps your staff become more focused to produce reliable and accurate results.
Keeping proper track of these fixed assets is just as important as keeping track of the assets used for selling or consumption. That is why it is best to keep these tips in mind, and use them to your company's advantage!